Shining a Light On...

Gaffers 'R' Us / Shawn White
Shining a Light On...

Gaffers 'R' Us / Shawn White
BY: David Wood
Fact file
Age: 46
Born: London
Lives: Bledlow Ridge, Bucks
Education: Beaconsfield Secondary, High Wycombe College (City & Guilds Electrical Engineer)
Hobbies/Passions: Family, travel, watching sporting events
Selected Filmography (so far):
Maleficent 2 (2019)
The Angel (2019)
The Hustle (2019)
7 Days in Entebbe (2018)
Kingsman: The Golden Circle (2017)
The Mountain Between Us (2017)
The Hitman's Bodyguard (2017)
King Arthur: Legend Of The Sword (2017)
The Legend Of Tarzan (2016)
The Jungle Book (2016, gaffer: additional VFX)
Pan (2015, gaffer: model unit)
The Bastard Executioner (2015)
The Martian (2015, additional VFX)
Jack Ryan: Shadow Recruit (2014, gaffer: VFX unit)
The Chronicles of Narnia: The Voyage Of The Dawn Treader (2010)
Prince Of Persia: The Sands Of Time (2010, gaffer: VFX unit)
Inkheart (2008, gaffer: model unit)
The Golden Compass (2007, floor gaffer)
Casino Royale (2006, chief lighting technician)
Flyboys (2006, best boy floor)
Nanny McPhee (2005, best boy, electrician)
Mrs Henderson Presents (2005, electrician)
Color Me Kubrick (2005, rigging gaffer)
Mrs Henderson Presents (2005, electrician)
Lara Croft Tomb Raider: The Cradle Of Life (2003, gaffer: VFX unit)
The League Of Extraordinary Gentlemen (2003, gaffer)
Bright Young Things (2003, electrician)
Below (2002, lighting gaffer, second unit)
Enemy At The Gates (2001, gaffer: VFX)
Starting out
I started my working life as an electrician. My dad, Jack White, worked as an electrician in the film industry, and I always had an ambition to work in film too. After finishing my apprenticeship, I went to work for Lee Lighting at the age of 19, working on many films as an electrician. After several years, I started gaffering lots of commercials, promos, second unit and additional/VFX units. My big break as gaffer after working for years in various lighting roles was a film called Below in 2002. Then my first big budget film break was The Golden Compass in 2007.
The art/craft of the gaffer
I like the way that film lighting gives you the opportunity to bring a set to life. I enjoy the process of reading a script, studying set drawings and working with the DP on how best to put their ideas into motion, deciding on the equipment and techniques to employ, and the best way to deliver what is needed. There are many ways to light the set or location, and it always throws up challenges - the ideas, the method and managing budgets. Communicating clearly with the production on how to achieve ideas is really important. Usually the process starts by understanding the visual idea for the film.
On The Legend Of Tarzan we needed to create the heat of Africa on the stages and backlot at Leavesden Studios. This meant taking complete control of the light outside and creating truthful, believable exterior light inside on the stages. So outside, we developed a system of using tower cranes and 50x50 textiles to cover the sets as the conditions required. On the stages, we rigged large areas of ambient light to recreate the natural light above the jungle, mixed with banks of 'sunlight' to breakthrough the canopy. Unusually, the interior sets used a lot of painted backings in place of bluescreen, which gave more control and flexibility to the way we could light.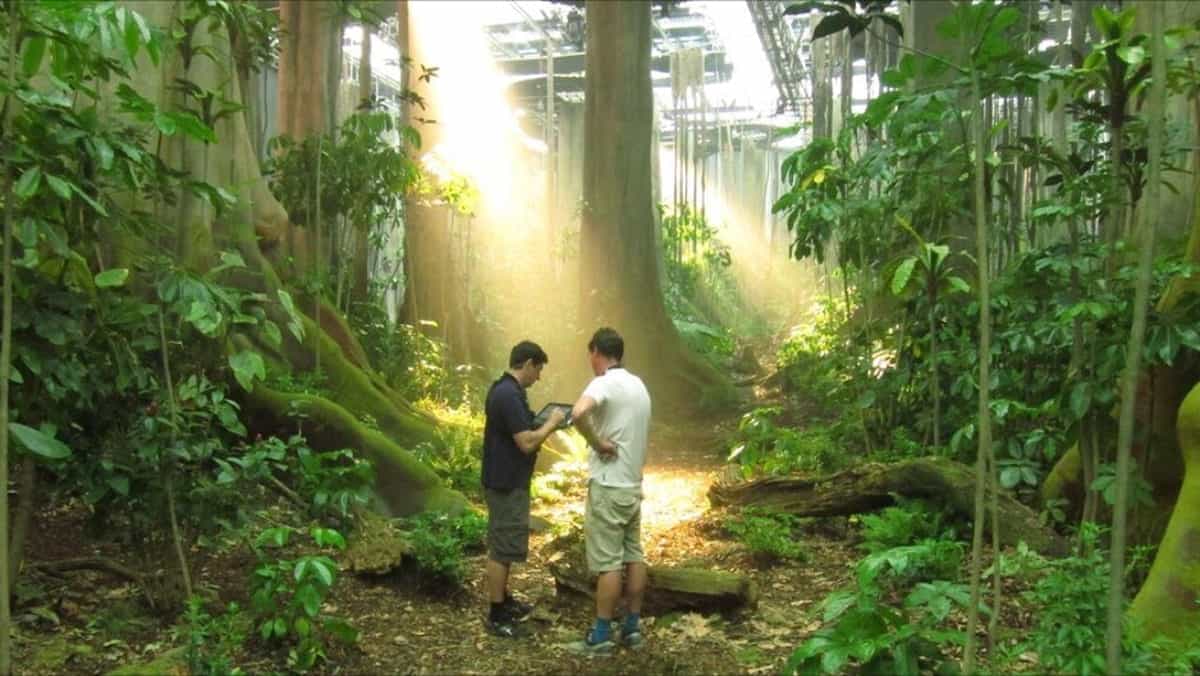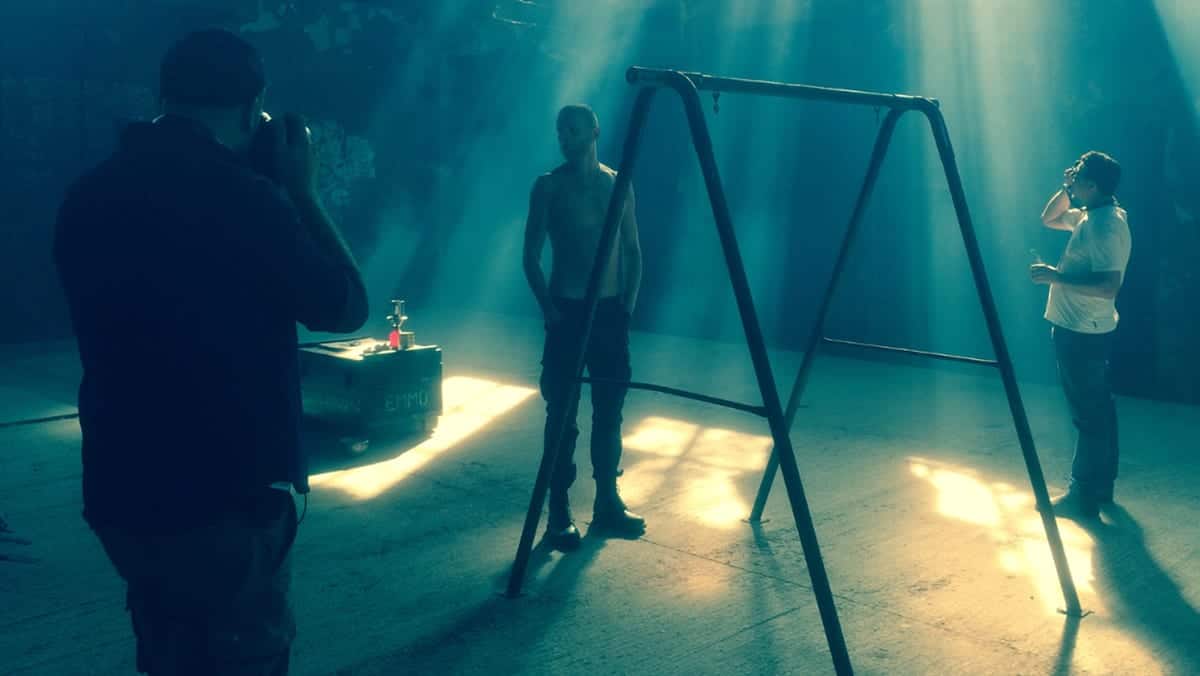 Most useful lights
Every project presents new challenges. The DP's visual design determines the type of lights we use. There is no single solution and light fixtures develop all the time. LEDs have come on in leaps-and-bounds in terms of their quality. Nearly everything is now controlled from the light desk – so fixtures that give flexibility are crucial. A lot of the time we build lights to fit the type of light that the film needs.
Lighting challenges
The Golden Compass was my first big studio film as gaffer, with Henry Braham as DP, and I have kicked-on from there forming a great relationship with him and others.
I particularly enjoyed the challenge of thriller 7 Days in Entebbe, DP'd by Lula Carvalho. The British and Maltese electricians were fantastic. We needed to create African sun at the airport terminal set we built at Malta Airport. For one week we were scheduled to shoot a day sequence, but were often still shooting when the sun had gone. We used a combination of 18Ks and Dinos for the sunlight. I really had to keep my eye on the ball, constantly repositioning lights, blackouts, diffusion and colour. By the end of the day's shoot we had every light shining through the windows to maintain our look. We had several cranes and machines on the apron of the runway, so we had to liaise with the airport staff closely.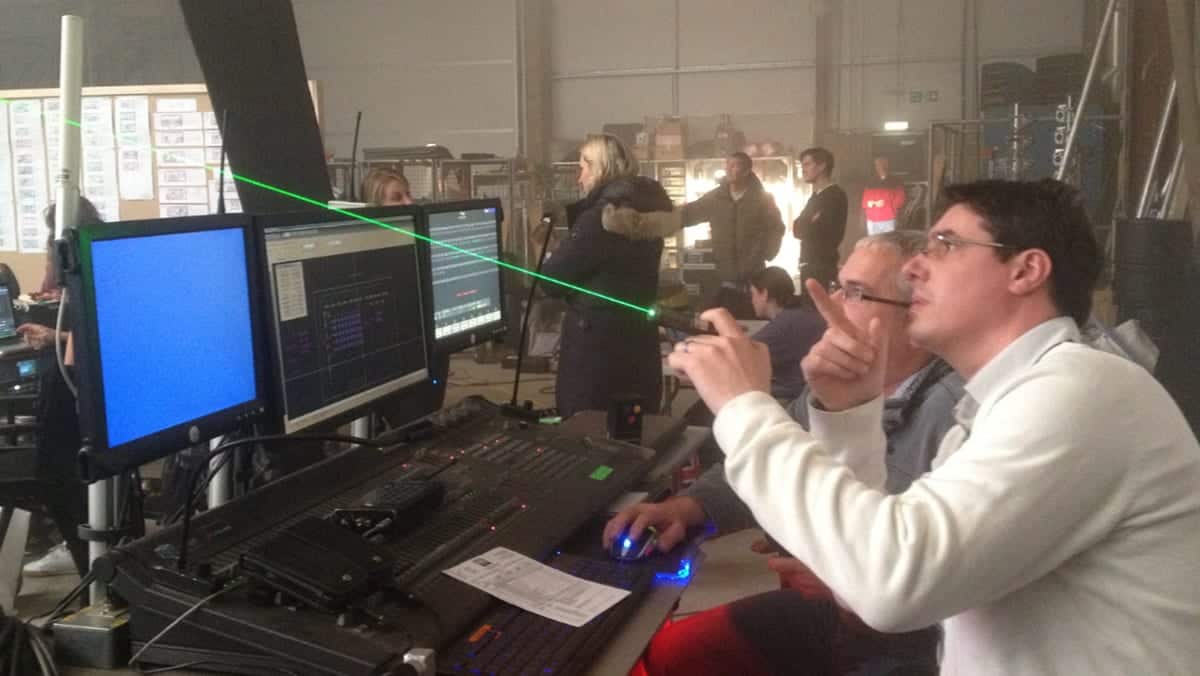 Working with DPs
One of the essential roles of the gaffer is to establish a working shorthand with directors of photography to understand and interpret what they want. I enjoy working with a lot of different DPs because they have their own styles and I like being able to work with that to create great-looking scenes.
I have worked with many DPs, but a lot with Henry Braham BSC, and recently with Mick Coulter BSC and Jules O'Loughlin.
Henry is really unusual and innovative. I am working with him on Maleficent 2 at the moment, where we are creating large exterior shots inside the stages. These scenes must match our exterior locations, so it's a great challenge to decide on the right fixture and technology on recces and then put our ideas into action on the shoot. One thing I love about the job is that every film is different and that we never stop innovating.
Communicating with your team
The best gaffers are able to communicate easily and effectively with every department, but especially with their teams. With numerous people working under me on a big film it's an important aspect of the job, and you have to be clear about what's required. There are really 10-12 core people who I have used for the last decade and I tweak that basic team from film to film. But the three cornerstones of my team are my desk-op Arturo Ollandini, and my best boys Tony Hannington and Andrew Watson. They are seasoned professionals, trusted colleagues and good friends. I am always looking to add fresh people and look to create a mixed crew with complementing strengths. But in my opinion you really can't do without a good desk-op. Film lighting rigs have become more complicated with technological advances, and DPs are increasingly expecting you to have instant control and flexibility. They know it is possible and they want to have that capability.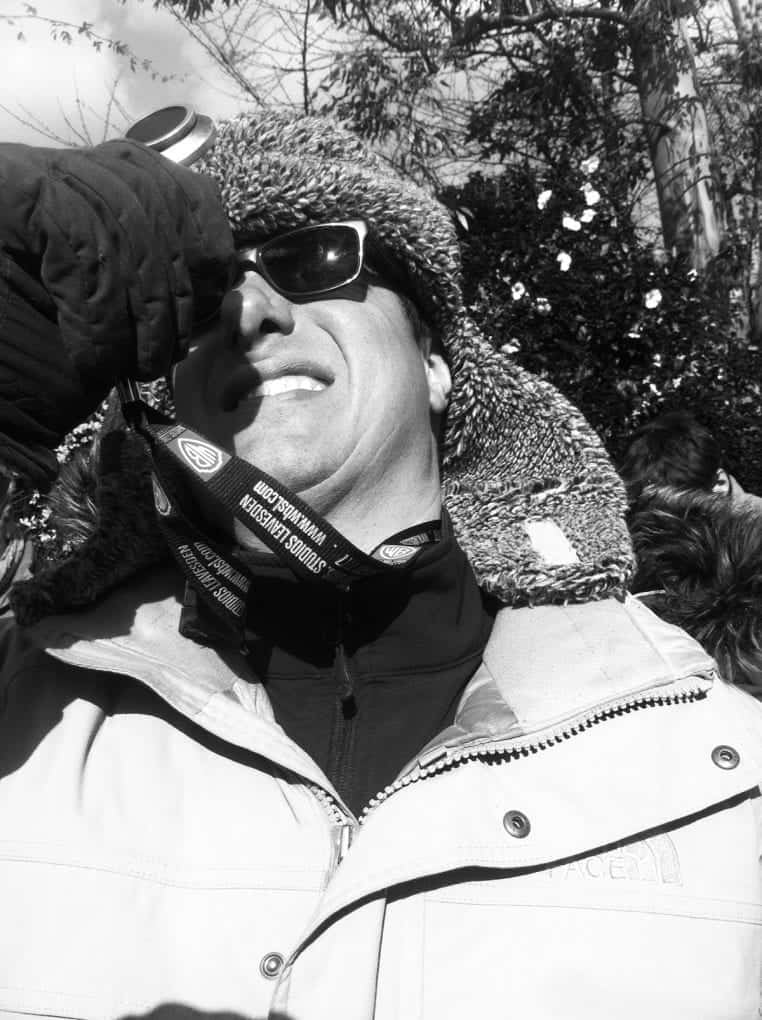 "Shawn has the unusual ability of making complex situations simple and recognising that simple situations shouldn't be made complex. That's important.
He commands great respect and everyone likes working with him and always want to work with him again."
- Henry Braham BSC
Getting into the industry
There are two routes really – camera or electrical. But both need dedication and a good eye for lighting. If you want to get into the camera side, then you really need to go to film school, which could work out very expensive, but you have big potential earnings, so it could be worth it. The electrical option would require getting all the necessary electrical qualifications. I would recommend working at a film lighting hire company to familiarise yourself with all the equipment, spending time in the various departments to give yourself a rounded knowledge. From there, perhaps, a baptism of fire would be as an electrician on a TV drama. Expect a steep learning curve, busy and hard work, as you will be heavily relied upon by your gaffer and crew.

Cinematographer Henry Braham BSC says:
Shawn has the unusual ability of making complex situations simple and recognising that simple situations shouldn't be made complex. That's important. He commands great respect and everyone likes working with him and always want to work with him again. Right now on Maleficent 2 we have six large stages working simultaneously, with regular set turnarounds, last minute script changes and two other units working alongside. Taking this in your stride is a rare skill. Being a gaffer today is as much about good communication skills as it is about electrical and organisational skills. Shawn has all these, which is what makes him world class.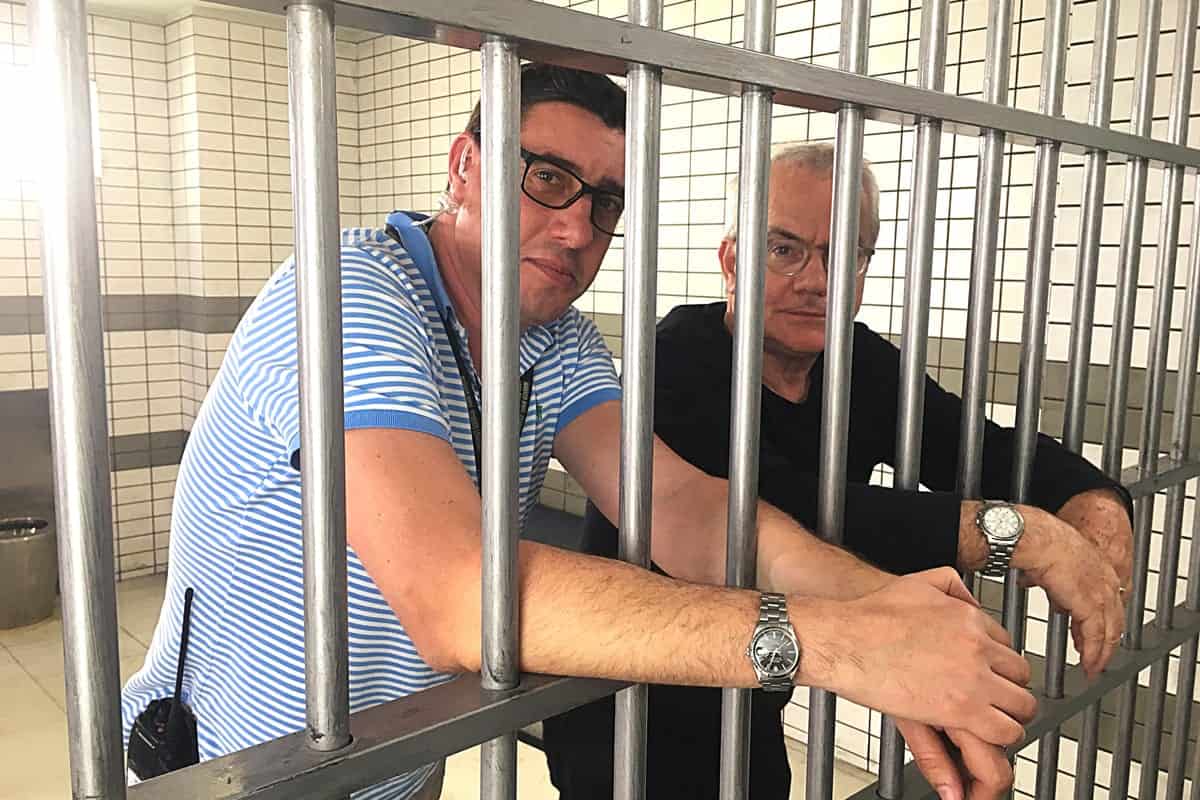 Cinematographer Michael Coulter BSC says:
When I started working with Shawn on The Hustle, straight away Shawn's 'can do' attitude appealed to me. He has great energy and really understands the importance of prep. He has a good crew, which he runs tightly, but also knows when we can have a joke on-set. He has a cool head under pressure and is not afraid to get in there to add a 'tweak' on the last lamp that goes in. He strives very hard to get it right, and will not settle for second best.
His organisational skills allow him to come up with practical solutions to what many may see as an impossible situation. When you're on a long project the person you will spend a lot of time with is the gaffer, and Shawn is great company. He is a pleasure to spend time with, both on and off the set. He is also a big Arsenal fan, so that makes him alright by me!