Gripping Stuff
Innovator / Jeff Lawrence
Gripping Stuff
Innovator / Jeff Lawrence
Ronford Baker is known on the international filmmaking scene for its innovative fluid heads and tripods, in addition to other support hardware such as tracks and sliders. The company was founded by camera rental company owner Ron Ford and engineer Harry Baker.
Today the public face of Ronford Baker is managing director and designer Jeff Lawrence, who has been involved in product innovation since the very early days. He talks to Kevin Hilton about significant products, famous commissions and how he sees the market in the future.
BC: How did you come to work for Ronford Baker?
JL: I joined about three months after the company started in 1966. I had worked for Harry Baker when he was manager at an engineering company where I was working while I was doing my City & Guilds at college. Engineering had always been an interest and I'd been into motorbikes and cars. Ronford Baker was set up because Harry used to do repairs and special things for Ron Ford's camera rental firm. In those days you couldn't get spare parts for some of the equipment. Ron had a small engineering company based in a gatehouse at Borehamwood Studios and people would bring Miller heads and other equipment in because it either didn't work properly or they wanted it to do something else. Ron suggested setting up a dedicated company and said he would put up the money. The original idea was also to service ARRI film cameras, because no one was doing that at the time, but I don't think they ever did work on any.
BC: What kind of work were you and the company doing in the early days?
JL: Someone would come to us with a problem, saying that something wasn't working, or they wanted us to make it better. Harry brought in two other people soon after the company was set up; one was a turner and the other was me. I was working in the machine shop on the milling lathe, as well as assembly work. All the construction was done in the back of Harry's brother's barn on a farm in Watford. We were there until three years ago, when we moved to new premises in Kings Langley. Where we started out was nothing very sophisticated and wasn't the best environment to work in ­– it didn't have a damp course and there was water running down the walls – but it did have character. For the first three years we sub-contracted special jobs for Ron Ford and expanded from there. We also worked for other rental companies. There was always something on the go and only three people to work on it.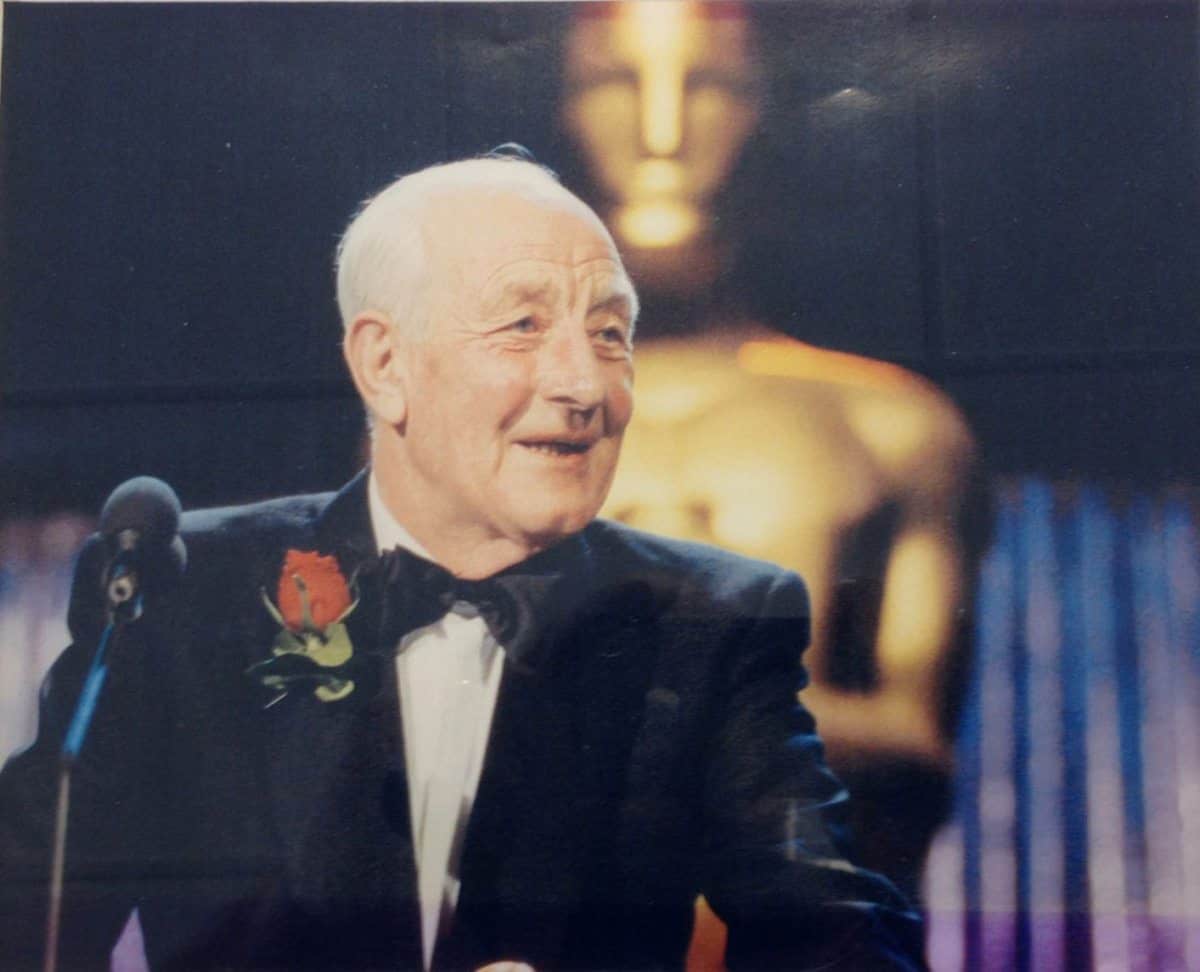 BC: Who did the requests for modifications and special equipment come from, and is it the same as today?
JL: Every filmmaker wants to get a different angle, so if there aren't the tools it's a kind of evolution to make them. A lot of the work we did in the late '60s and early '70s was for Stanley Kubrick, on films like A Clockwork Orange (1971). Where we were based at the time was quite close to where he lived in Elstree. He was a very demanding man, but had some wonderful ideas and would spend a lot of money to get just one shot. The trouble is half the movie-going public wouldn't understand what he was doing. In other cases requests for modifications or new products would come through a rental company or the camera operator. These days we usually work with the grip, although sometimes they're passing on what the director of photography wants.
BC: What was Ronford Baker's first innovation?
JL: The first tripods appeared in April 1967. Back then there were only wooden tripods or metal ones with the tubes inside each other. If those got damaged then they wouldn't work properly. When David Lean started making Ryan's Daughter (1970, DP Freddie Young BSC), there was a requirement for constant use of the camera on a tripod in the sea. Wooden tripods wouldn't be any good for that so Harry said he could do something tubular made out of aluminium. It couldn't be steel because it was going to be used for six months up and down a beach in Ireland. What he came up with was a completely new design and led to our heavy-duty tripod, which was followed by the medium duty and then the lightweight. We're still producing them today and 99% of other tripods used in filmmaking are very close copies of that original design.
"Back in the early days fluid heads had only two settings: on and off. People were bringing heads in to us because they wanted them to do more than that."
- Jeff Lawrence
BC: The company is also well known for its fluid heads. How did those come about?
JL: Back in the early days fluid heads had only two settings: on and off. People were bringing heads in to us because they wanted them to do more than that. Harry looked at some of the equipment that was brought in and said, "If I couldn't make something better than that I couldn't call myself an engineer." At the time the camera that was being used most on productions was the ARRI 2C, which was cylindrical and looked a bit like a washing up liquid bottle. We developed the first variable fluid head for that, which was our F15. That was in development from 1967 to 1968 and was released in January 1969. There were later versions of our heads for other cameras, including the F2 on the Eclair. We made lots of those. After that came the F7 and F4, leading up to the Atlas range we have today. The F15 was a pre-counter balance head but the later ones did have a counter-balance. For the last 28 years heads have been one type or the other.
BC: You've also produced sliders and dolly track. How did you approach those areas?
JL: Sliders have only been around about 11 to 12 years and they again came from a request from people working on productions. The original ones were OK for DLSRs but they weren't that popular. We made something that was aimed at the professional film market. With the track ARRI went to another manufacturer but that company didn't want to make it so they came to us.
BC: How much input did you have into the early innovations of Ronford Baker?
JL: I was involved in the development of products from the beginning, including the F15, although not a great deal in the early days. The first product I had a lot of input into was the F (Fluid) 7 head, which was in 1972. One of the main things about it was it doesn't need a counter-balance because the mass of the camera is balanced on the pivot point of the tilt. It also allowed nodal filming. The reason for developing the Fluid 7 was to accommodate the Eclair NPR [Noiseless Portable Reflex] camera, which had a tall base-to-lens-centre height. It works with half a gimbal and today is the Atlas 7 fluid head for a range of digital cameras, including ARRI and RED. The original F7 was built for Johnny Alcott [the late John Alcott BSC, cinematographer on Stanley Kubrick's A Clockwork Orange, Barry Lyndon (1975) and The Shining (1980)]. Today 90% of remote heads are based on its principle of half a gimbal. After that came the F4, which was very popular with the BBC at Ealing, where they had ARRI and Aaton cameras.
BC: The company that you head up bears the names of two other men but you've been with it from nearly the beginning and are as associated with the products and innovations of Ronford Baker as the founders. How did that progression from the machine room to designer and managing director come about?
JL: Harry died 12 years ago. He had two daughters and one said I was the son he never had. I think he was grooming me for taking over at some point and 30 years ago he got me involved in running the machine shop. The youngest of Harry's daughters, Vicky, came to work for the company and the idea was eventually we would run the company between us. But Vicky wanted to go in other directions so I bought her out about ten years ago.
BC: What directions do you see for the company and the development of camera support hardware in the coming years?
JL: We've got three projects on the go at the moment but I can't talk about them right now. In the last couple of years we've adapted existing products to suit new demands in the industry. About five years ago we produced a double-sided version of the Atlas 7 head for 3D rigs, which was used first on Hugo (2011, dir Martin Scorsese, DP Robert Richardson ASC, stereographer Demetri Portelli). More recently the sliders were motorised with a kit that can be added to the original product. It doesn't matter about the length of the slider, you just add a belt for movement. That was produced in the last year and we started delivering about three months ago. Three of the main rental companies – Panavision, ARRI and Movietech – are now stocking it. Development of new products is ongoing as we get new requests from the hire firms and the industry in general.