Light Fantastic
Spotlight / BB&S
Light Fantastic
Spotlight / BB&S
A belief in the power of LED as the future of professional lighting technology inspired Danish duo Peter Plesner and Thomas Brockmann to start up Brother, Brother & Sons (BB&S) in 1999, although it took a decade for their vision to be vindicated, writes Adrian Pennington.
"LEDs were not at all useable in 1999," says co-founder Plesner. "We believed that LED would be the big thing for the future but it took a while for the quality to reach a point that we could use them."
Between 1999 and 2007 the company concentrated on developing motorised or manually operated lighting fixtures or engines for lighting manufacturers. The Warp for ADB-TTV was the first product developed. In 2007 BB&S started its first LED product development with the Evenled (later acquired by Martin Audio), followed by LED-based retro-fits for De Sisti, Robert Juliat and ARRI. The Aledin-AR back-end light engine, for example, mounts into ARRI ST 1 Fresnel. It also created a LED light engine for the De Sisti Leonardo Fresnel.
Then, in 2011, BB&S began development of a proprietary product portfolio of it own high-end LED lighting products and to transition from a development house into full-scale manufacturing, sales, marketing and distribution.
"The first step was for LED technology to reach the same level of output as Tungsten or daylights," says Plesner. "That has been achieved. We next moved to developing the quality of colour rendition. That goal has also now been attained."
Its key product is the AREA 48 Soft, introduced in 2012. Instead of LED arrays, the AREA 48 uses remote phosphor, widely viewed as an elegant solution to one of the biggest problems to plague LED lighting technology; how to produce a wide spectrum white light and achieve a high colour rendering index for accurate colour rendition.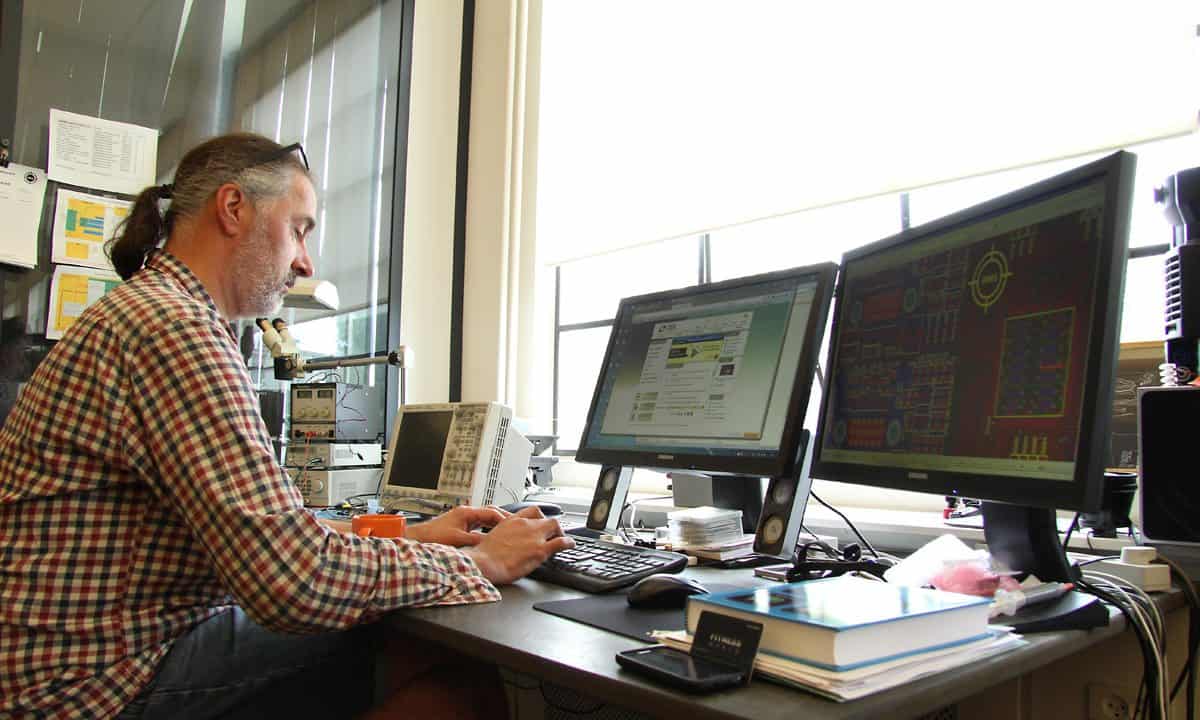 By swapping phosphor-coated panels of the AREA 48, light can quickly change from daylight to Tungsten or other colour temperatures. The system's colour rendering accuracy is over 95 TLCI (Television Lighting Consistency Index), and the source is comparable to a traditional 1K soft light.
"Every test made to date clearly shows the AREA 48 will reproduce the exact same skin tones as daylight or Tungsten even when shooting in RAW," says Plesner. "There is absolutely no colour shift when dimming, no green or magenta mess up and therefore less work in post even when used in conjunction with traditional light sources."
Recently debuted accessories include a new reflector, an octagonal soft box and frames for ganging two or four AREA 48s together for a more powerful soft light. Also new is the AREA 48 Soft Studio, made especially for front of house applications, TV or motion capture studios where extremely smooth dimming in the last 5% is needed.
At face value LED fixtures can be more expensive than Tungsten, a reason attributed to the greater R&D cost to make an LED fixture than an old-fashioned Fresnel. "However, you also have to factor-in that for traditional fixtures you need thick cabling and dimmers to be installed in studios, whereas with LED you just need an inexpensive DMX cable so the cost of running LED is less," he argues.
AREA 48s are used on a wide variety of TV and feature productions including the Eurovision Song Contest, in their hundreds on Pirates Of The Caribbean: Dead Men Tell No Tales (2017 with cinematography by Paul Cameron ASC), and 2016 Lionsgate fantasy Gods Of Egypt, whose DP is Peter Menzies Jr. The gaffer on both features is Shaun Conway, of Conway Film Lighting with AREA 48s supplied by Barbizon of Australia.
"LEDs were not at all useable in 1999, we believed that LED would be the big thing for the future but it took a while for the quality to reach a point that we could use them."
- Peter Plesner
The second innovative product using remote phosphor is the Pipeline. These are modular, cylindrical fixtures built with a diameter of less than an inch to be installed in banks of up to four pipes, or deployed in a single reflector for modelling faces and illuminating backgrounds.
"The Pipeline is very slim, allowing gaffers to create a lot of different reflector forms," he says. "It also matches the TLCI of AREA 48 which means it will match Tungsten or daylight fixtures so you can confidently use existing or older kit alongside the new which is not the case with all LED fixtures."
The product has been packaged into Pipeline Reporter to address the challenges of travelling correspondents who often deliver their reports via Skype or Microsoft Messenger from a webcam on a desktop.
BB&S' founders share experience in designing lighting for TV, theatre and feature film. Plesner himself spent the first 25 years of his career as a lighting designer for opera.
"In a small country like Denmark lighting for different disciplines was par for the course, but we see this merger happening in larger markets too, especially as film and TV cameras get closer together in terms of application."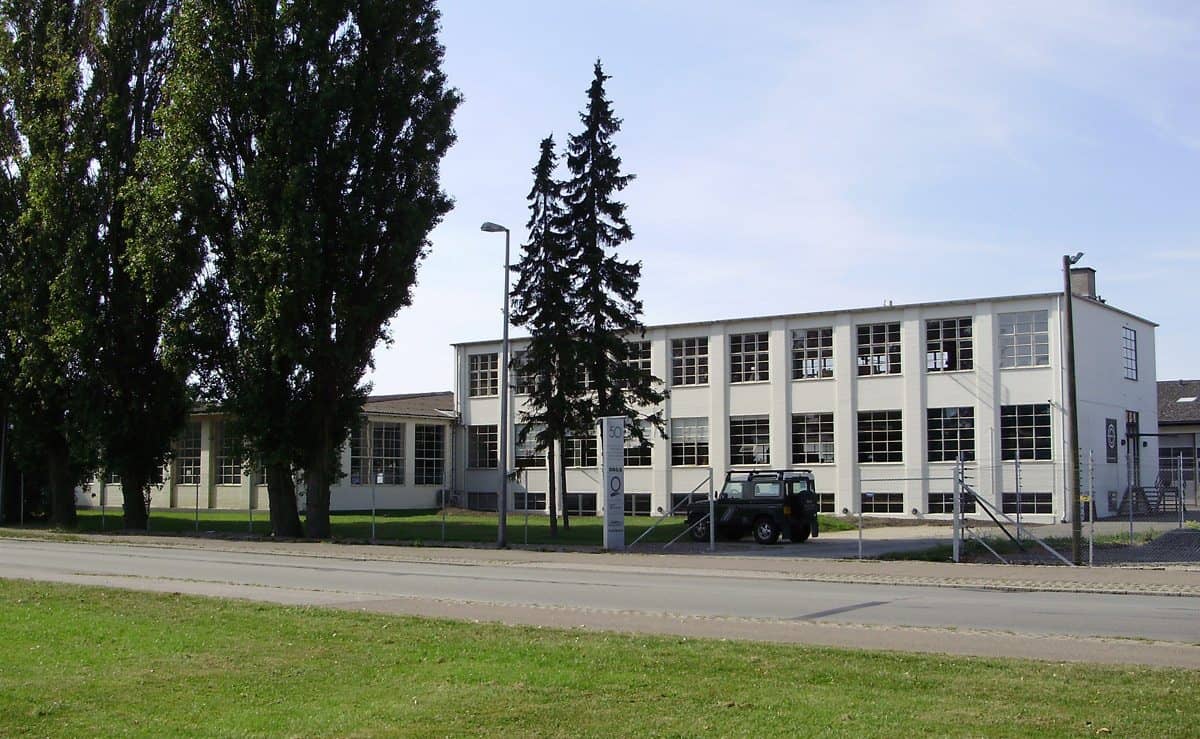 The company is based 2km outside of Copenhagen towards the airport in an old industrial area that is undergoing urban renewal. There, the R&D team comprises experts in optical physics, electronics, mechanical design and software processing. All assembly is housed there too with distribution over a worldwide network of 37 dealers.
Plesner is in no doubt that LED will replace virtually all Tungsten and daylight fixtures. "If you go to Singapore and mention Tungsten they don't know what you mean," he says. "South East Asia has already moved to LED. It is just the more conservative markets of Europe and the US, which are slower to transition. The introduction of new technologies is bound to retire all the older, heavy, extremely overpriced and power-consuming fixtures."
Whether LED will supplant 12k and 18k HMIs is another matter. "There are occasions when you do need a large point source, to make strong shadows coming through a window for example. But for smaller luminaries it makes no sense to use that amount of power and heat when there are far more economical technologies available."
The next step for the company is to find new ways of creating lighting instruments that fit the more extreme resolution and sensitivity of the most recent digital cinema cameras. Sony's A7S II full-frame mirrorless camera boasts an ISO range from 50 to 409600 and the Canon ME20F-SH claims an ISO in excess of 4 million.
"The picture quality from imaging systems will rise significantly and therefore the quality and usability of the light source must follow," he says. "Lighting will continue to play a huge part in creating skin tone granularity and crisp images."
BB&S collaborates in scientific research with the Danish Technical University (DTU) Photonics Unit in order to prepare for future leaps in lighting technology.
"We hear a lot of feedback from DPs about being asked to light for two locations in a day," says Plesner. "They have to be able to run everything off a battery, there is no time for cabling. There is a demand for greater speed on-set and for more efficient workflows. All we can do is listen to users and try to give them what they need."