Intimate epic
James Laxton / Moonlight
Intimate epic
James Laxton / Moonlight
Many films are carried along on a wave of hype before they are released but the independent feature Moonlight has built up a genuinely positive buzz through festival screenings and a slew of awards.
Due for general UK release in February, this sensitive study of the growing pains of a young black man coming to terms with his sexuality won the Golden Globe for Best Motion Picture - Drama, with Barry Jenkins getting a Best Director - Motion Picture nomination, plus being named AFI Movie of the Year.
Moonlight's cinematography has also been recognised, with director of photography James Laxton winning the Best Cinematographer Award at the New York Film Critics Circle Awards and getting a Golden Frog nomination at Camerimage 2016, among other honours. Laxton calls being part of the main competition "a massive honour", particularly at it was his first time at the festival in Poland.
"It's a unique event," he says. "Moonlight was screened only once but I was on seminars as well, including a long Q&A." The festival also gave Laxton the opportunity to talk to other DoPs - Christopher Doyle, Anthony Dod Mantle and Marcel Zyskind among them - many of whom he admits are heroes of his.
After starting out in the early 2000s with three shorts, two of which were directed by Barry Jenkins, Laxton made his feature debut on Medicine For Melancholy (2008). This was also Jenkins' first full-length film, which he has now followed up with Moonlight. It has raised the profiles of both men but Laxton feels it strange to talk of the film as his breakthrough - particularly as he clocked up another 16 features previously, in addition to more shorts, documentaries, commercials and TV episodes.
He does, however, acknowledge Moonlight is significant in his evolution as a cinematographer: "It's the production I found my voice with and I felt I was expressing myself with film." Commenting on the reception the movie has received, Laxton adds, "It's wonderful when a film resonates as Moonlight has."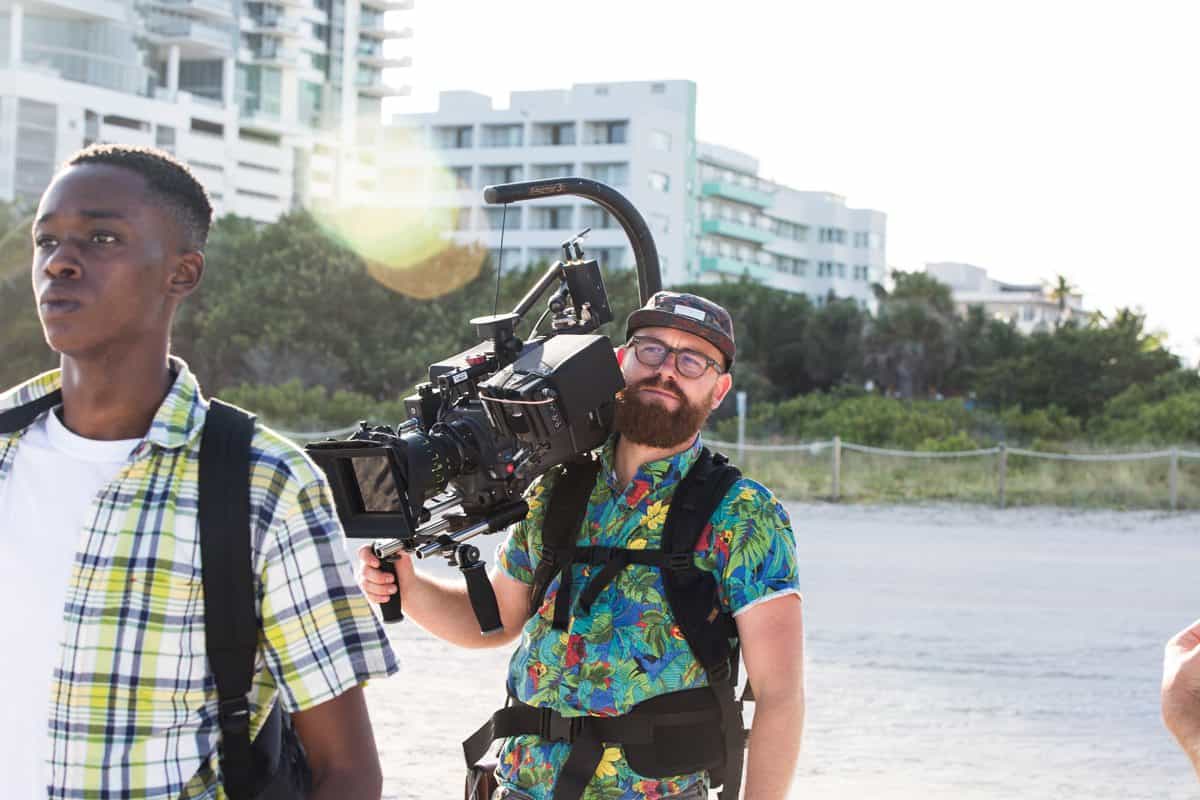 Based on the unproduced play In Moonlight Black Boys Look Blue, written by Tarell Alvin McCraney, Moonlight tells the story of African-American Chiron through three periods of his life. Laxton explains he had been aware of Jenkins' plans to make a film version three years before production began in September 2015. "Barry and I are close friends outside filmmaking and we had an ongoing conversation about what became Moonlight," he says. "Those two to three years are longer than most DPs working in indies have for prep. The first conversations I had with Barry were about the kinds of images and what the film would look like."
Jenkins' film retains the three-act structure of the original story but Laxton says the aim was to make something more cohesive for the cinema: "Barry's screenplay was very elegant and immersive from the get-go. A concern for us was, rather than finding a look for each stage of Chiron's life, to make a feature film that wasn't three short stories. There was more thought given about how to arrange the parts so the looks didn't change too much."
There is still some differentiation between the acts, which portray Chiron and his friend Kevin at different ages and stages of their relationship. "Each story has its own LUT," Laxton comments, "and there were specific feels for them. The first part has a very Steadicam feeling, part two is more handheld [EasyRig], while part three has more dolly [Fisher Model 10]. That's very general because within each story we use all of those techniques and didn't restrict ourselves."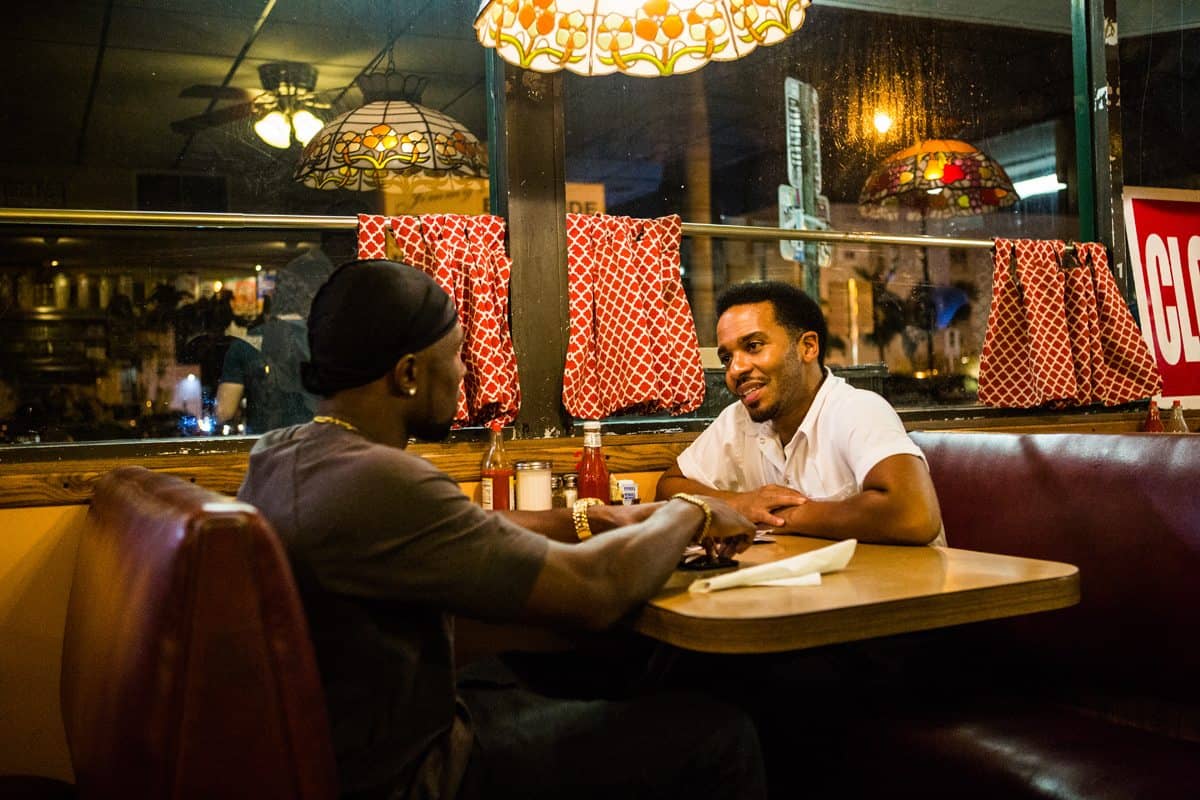 "A concern for us was, rather than finding a look for each stage of Chiron's life, to make a feature film that wasn't three short stories. There was more thought given about how to arrange the parts so the looks didn't change too much."
- James Laxton
Moonlight was shot on ARRI Alexa XT in Pro Res 444 using Vantage Hawk Scope and Kowa anamorphic lenses. "The story is very intimate but we wanted to present it in a large way," Laxton explains. "Anamorphic lenses and the Alexa gave us that starting point."
For the lighting Laxton says he selected "some very broad looks", largely using LED lamps running in RGB. "That meant we could change the colour temperatures for the interiors and night exteriors," he comments. "A lot of the interior work was also helped by using LiteGear Lite Mats. I love those because they are lightweight and dimmable. We used them in RGB mode but sometimes it was a custom RGBAW Litemat 4, since not all Lite Mat products operate in RGB, most are just bi-colour. The lights really helped because we weren't shooting on sound stages but real locations in Miami."
Laxton operated the camera for all but the Steadicam scenes, which were shot by James Baldanza, Libor Cevelik and Oswaldo Silvea Jnr. "I love operating, especially when I'm working with Barry," he says. "The way he gives direction to the camera is sometimes very specific and sometimes quite intangible. Often he gives notes to the camera like he directs actors. I like interpreting those notes, which is something that goes back for a long time in our relationship."
Jenkins and Laxton met while both were students at the Florida State University College of Motion Picture Arts in Tallahassee, Florida. In the seven years between Medicine For Melancholy and Moonlight the two made another short together - A Young Couple (2009) - but that period saw Laxton working with other directors on a variety of projects.
Notable from this time are the two films he made with Kevin Smith: Tusk (2014) and Yoga Hosers (2016). "That relationship was very interesting and very different," Laxton observes. "Kevin is a hero of mine. When I started out in film he was making Clerks [1994], which was highly influential. It was the thought that you could just grab a camera and make films with your friends. When I got the call to work with him it was a very easy yes."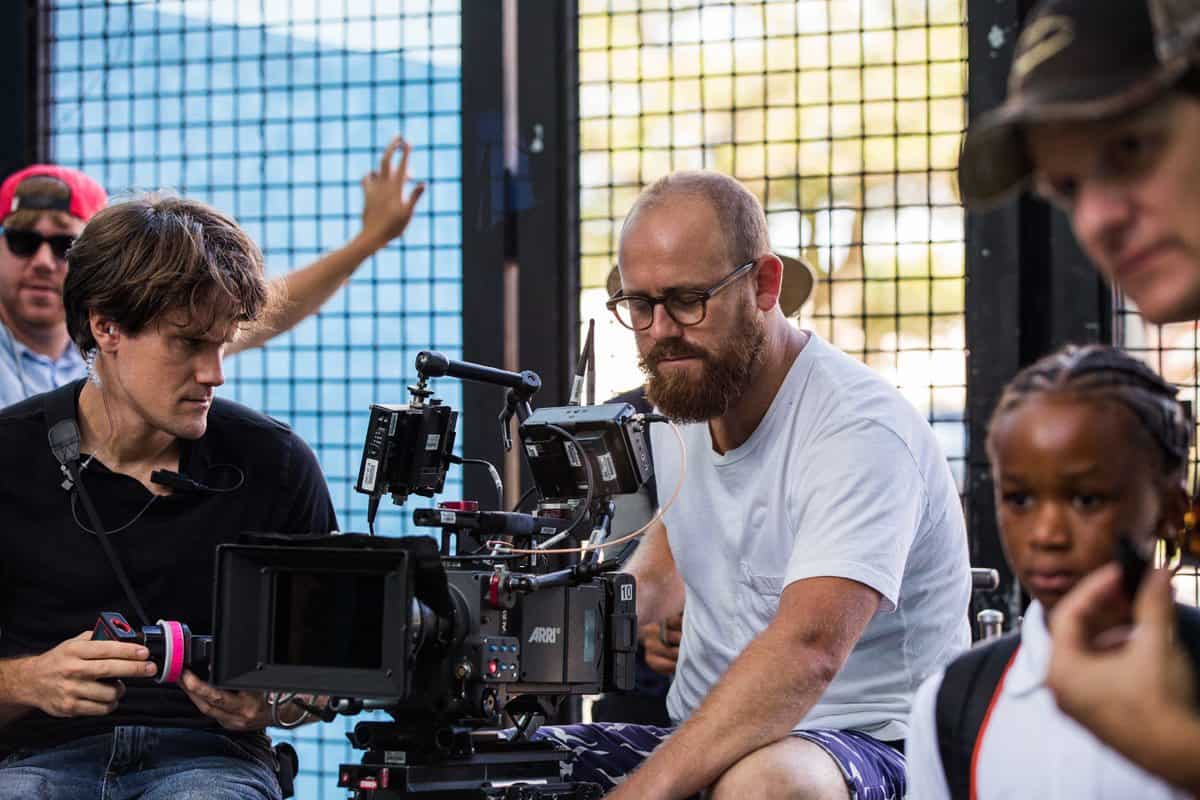 Last spring Laxton shot Anything for actor-director Timothy McNeil, with the film due to go into DI during December 2016. "We filmed in a part of Los Angeles where I used to live and that isn't depicted in films very much," he says.
While projects with other directors are in the offing Laxton is hoping it won't be too long before he works with Barry Jenkins again: "Barry has got something on the horizon and with any luck we'll be back together soon." With the growing success of Moonlight perhaps the wait will not be too long.