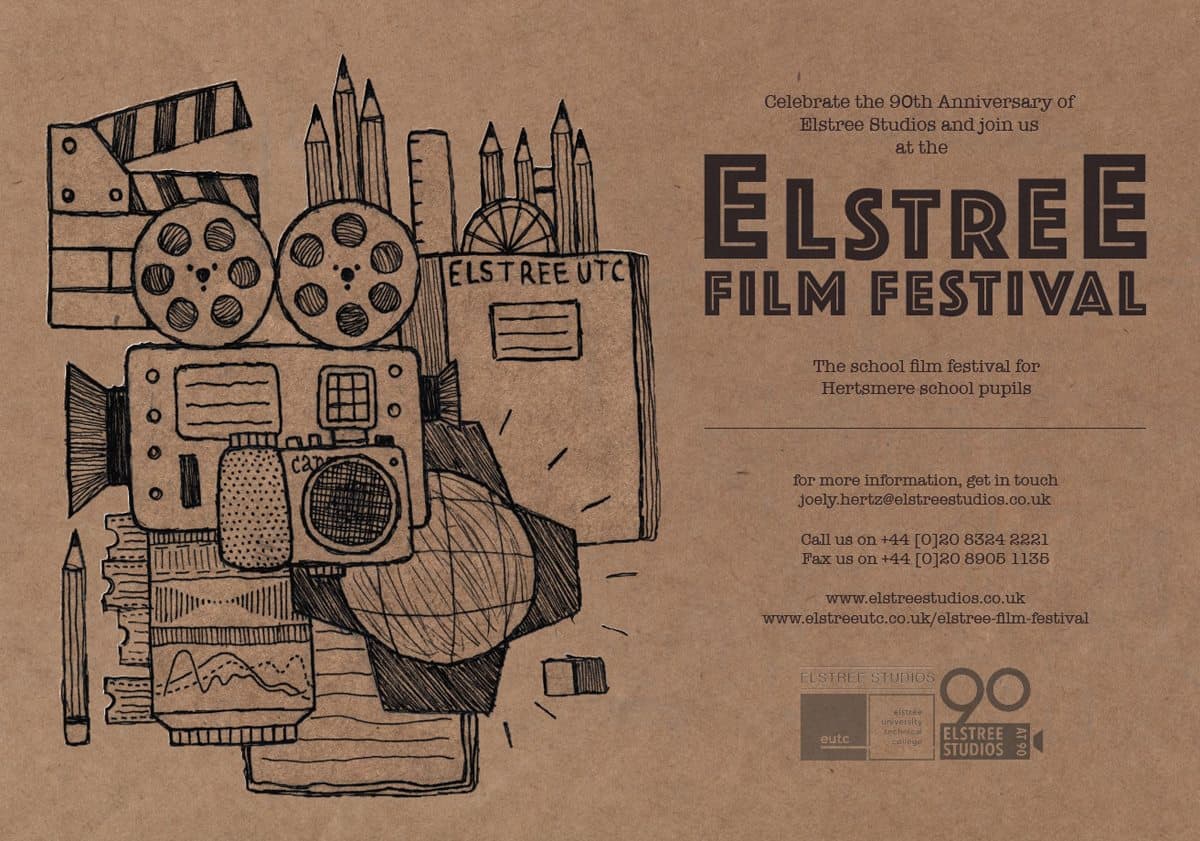 Elstree Film Studios and the Elstree University Technical College conducted a Script to Screen Workshop with the first participating school as part of the Elstree Studios Film Festival for Schools initiative.
So far, Key Stage 2 pupils at Wroxham Primary School and Key Stage 3 pupils at Queen's Secondary School were treated to a masterclass by film experts and mentors, discussing how filmmakers bring ideas and creations from storyboards to the silver screen. This included generating ideas and concepts, storyboarding, make-up, costume and script writing. Pupils handled real props from iconic and world-famous films such as hands with a gun from The Matrix for the VNA and an axe from a short film called The Body. By the end of the session students presented their ideas to rest of the class which, in a few weeks and guided by their mentors, will be filmed creating high quality films.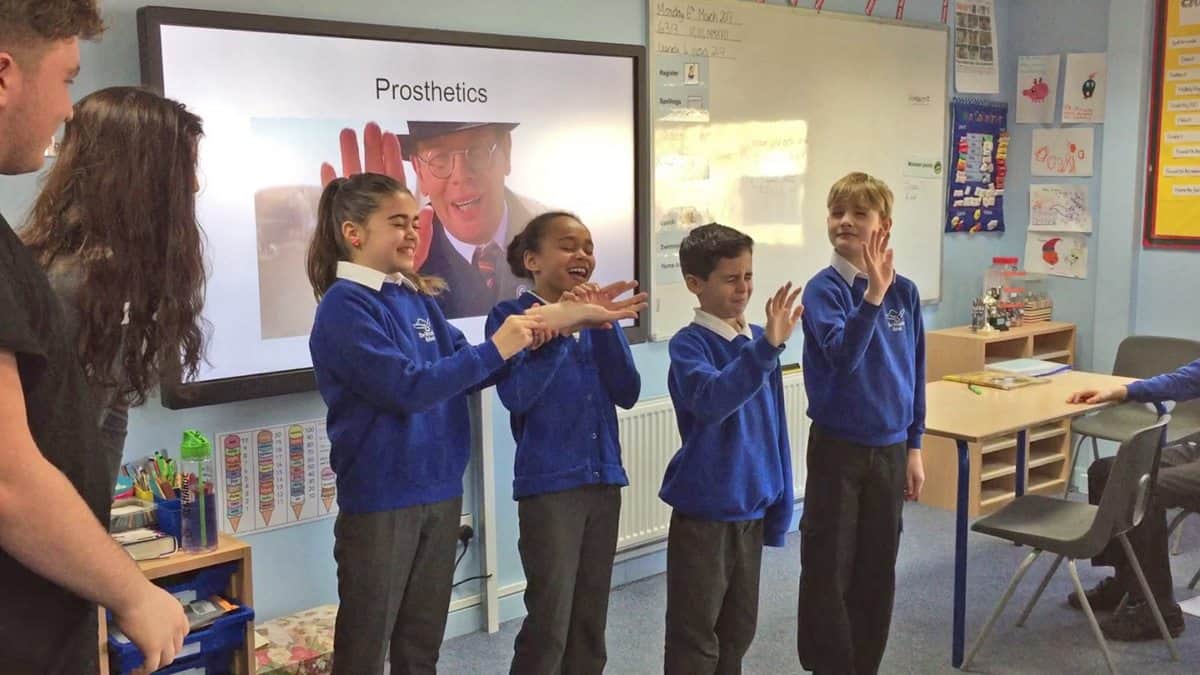 Linking with the National Curriculum, the film festival celebrates the heritage and filmmaking of Elstree Studios and how it has impacted the lives and livelihood of the residents of Hertsmere. Students can execute this theme in a genre of their choice – it could be an animation, a documentary or a romantic drama! Whatever the format, film experts and mentors from Elstree Studios, Elstree University Technical College and education specialists Minds ignited will be on-hand to guide them through the filmmaking process.
A total of 15 schools in Hertsmere are participating in the Film Festival and each will receive a workshop, delivered by representatives and students from Elstree Studios and Elstree University Technical College. In addition to Wroxham Primary School and Queens' School, other schools involved are Summerswood Primary, St Giles, St Teresa's Catholic School, Parkside Community School, Monksmead School, Little Redding's School, Yavneh College, Bushey Meads School, Hertsmere Jewish School, Ladbrooke School, Saffron Green School, Kenilworth School and Dame Alice Owen.

Roger Morris, Managing Director of Elstree Studios, said, 'As we celebrate Elstree Studios' 90th year, it is important for the film industry to engage young students in filmmaking to inspire them to become the filmmakers of tomorrow. As the founder sponsor, and by collaborating with Elstree University Technical College, it means young students have the opportunity to be mentored by both professional members of the film industry and the Elstree University Technical College Film and TV students. We have been overwhelmed by the positive response, and we hope it will become an annual event.'
Anne Lean, co-founder of Minds Ignited – the education experts advising on the film festival – , said "It has been wonderful to see the Elstree Film Festival come to life: for the students, for their teachers and for our client, Elstree Studios. Creating bespoke education programmes that meet the wants and needs of teachers and students, as well as hitting our clients' objectives, is what we do, so it's fantastic to see the children and teachers taking part.'
Find out more about Elstree Studios here, Elstree University Technical College here, and Minds Ignited here