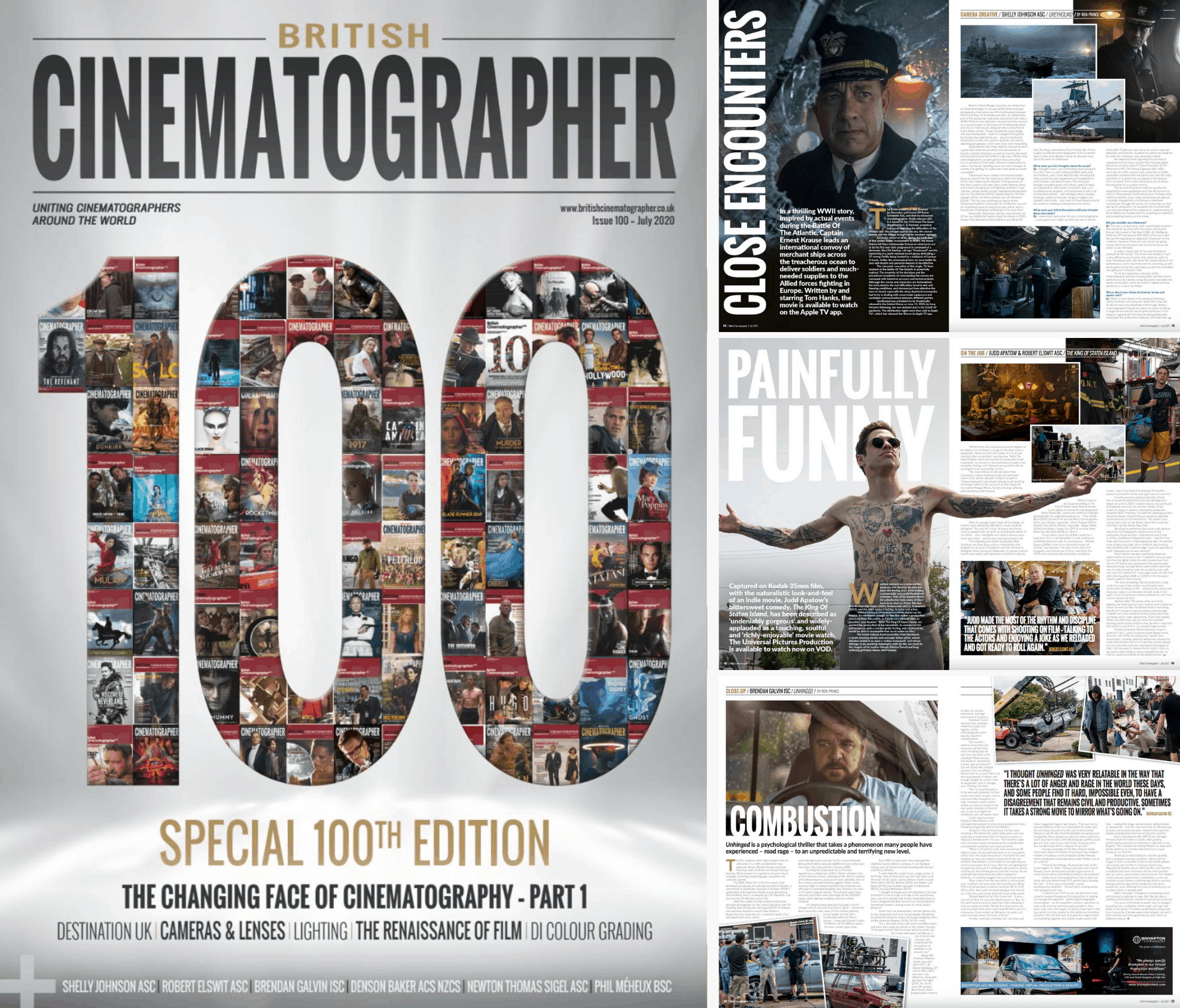 Take a look at what's inside the landmark 100th edition of British Cinematographer magazine – available digitally* via our website, or in print**, from 21st July 2020 onwards.

SPECIAL CONTENTS
THE CHANGING FACE OF CINEMATOGRAPHY: PART 1
As part of our milestone edition, we reflect on how the world of cinematography and the live's of DPs have changed and evolved over the last two decades since we released our very first edition back in 2002.
We also take a look at the UK's rise as a leading location for premium cinema & high-end TV production and the remarkable renaissance of celluloid film. Part 2 of this special report features in our 101st issue which is released in September.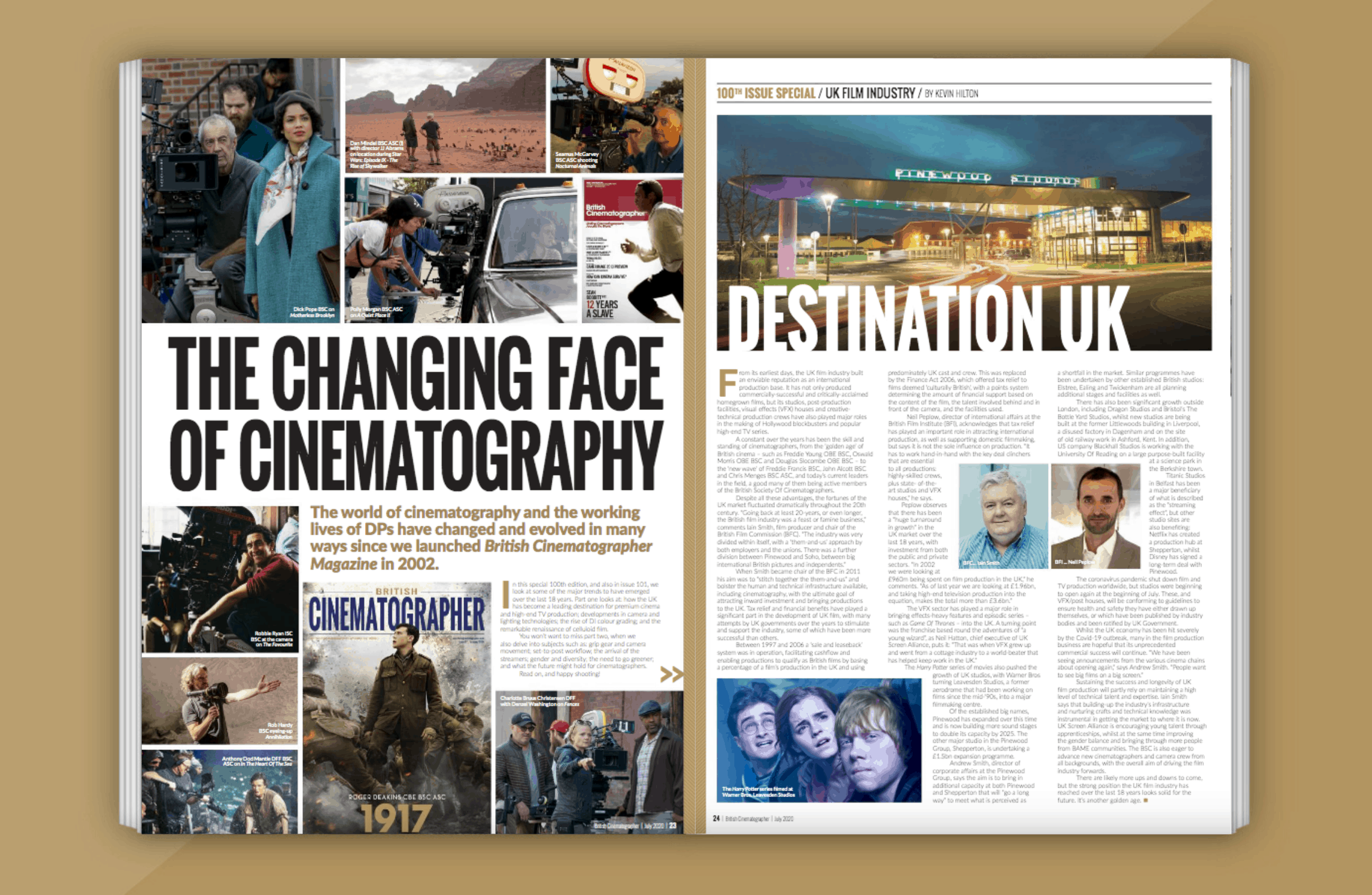 Shelly Johnson ASC on Greyhound

Pre-production on $50 million WWII drama, Greyhound, commenced back in January 2018. Shelly Johnson ASC was in charge of lensing the gripping drama which was inspired by actual events during the Battle Of The Atlantic.
He tells us all about his experiences shooting the film and working alongside director and former DP Aaron Schneider ASC.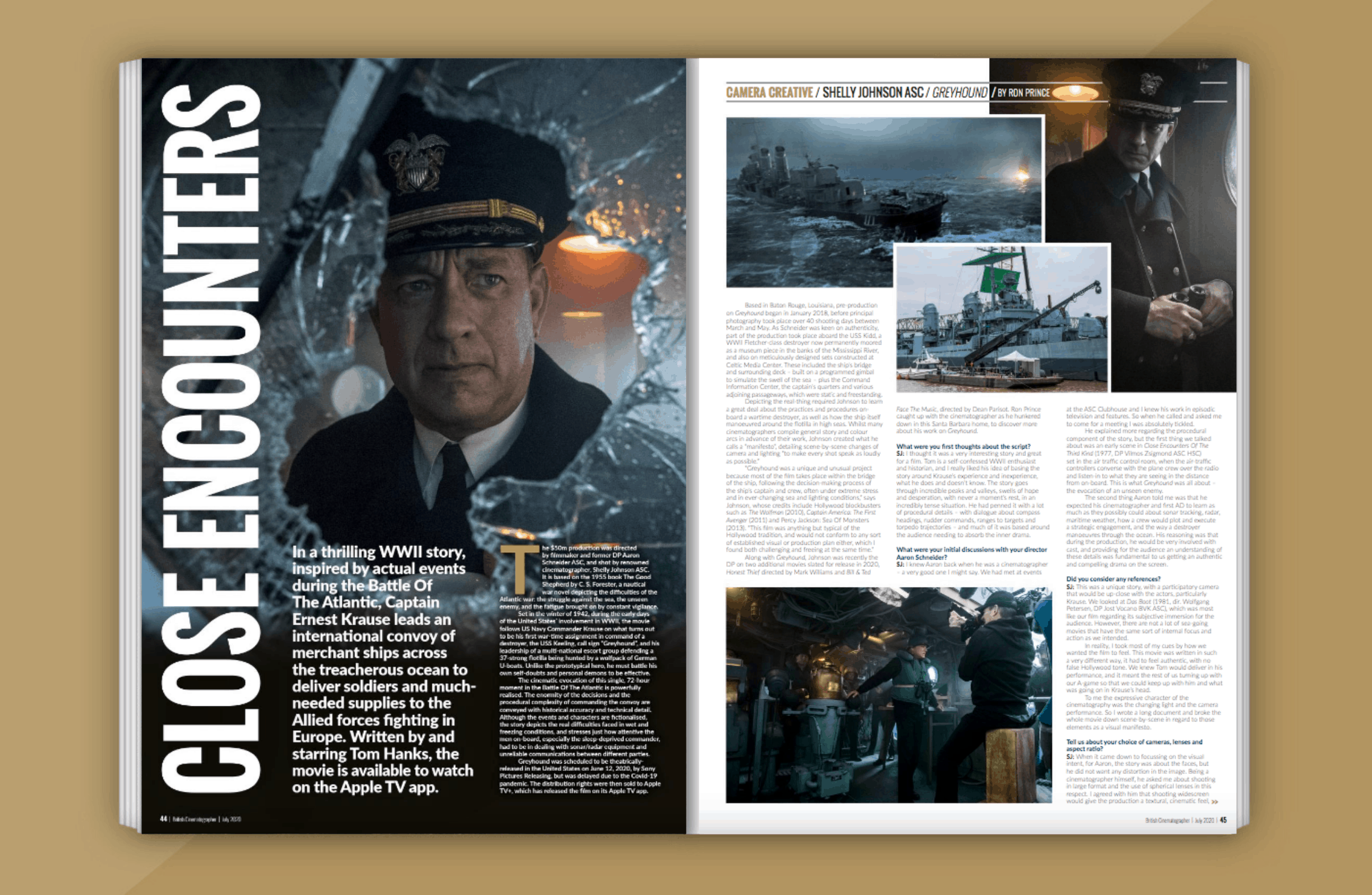 Judd Apatow & Robert Elswit ASC on The King Of Staten Island
The semi-autobiographical comedy-drama, The King Of Staten Island, was shot on Kodak 35mm film with the naturalistic look normally associated with an indie movie.
Judd Apatow & Robert Elswit ASC tell us about their experiences bringing The Universal Pictures Production to life.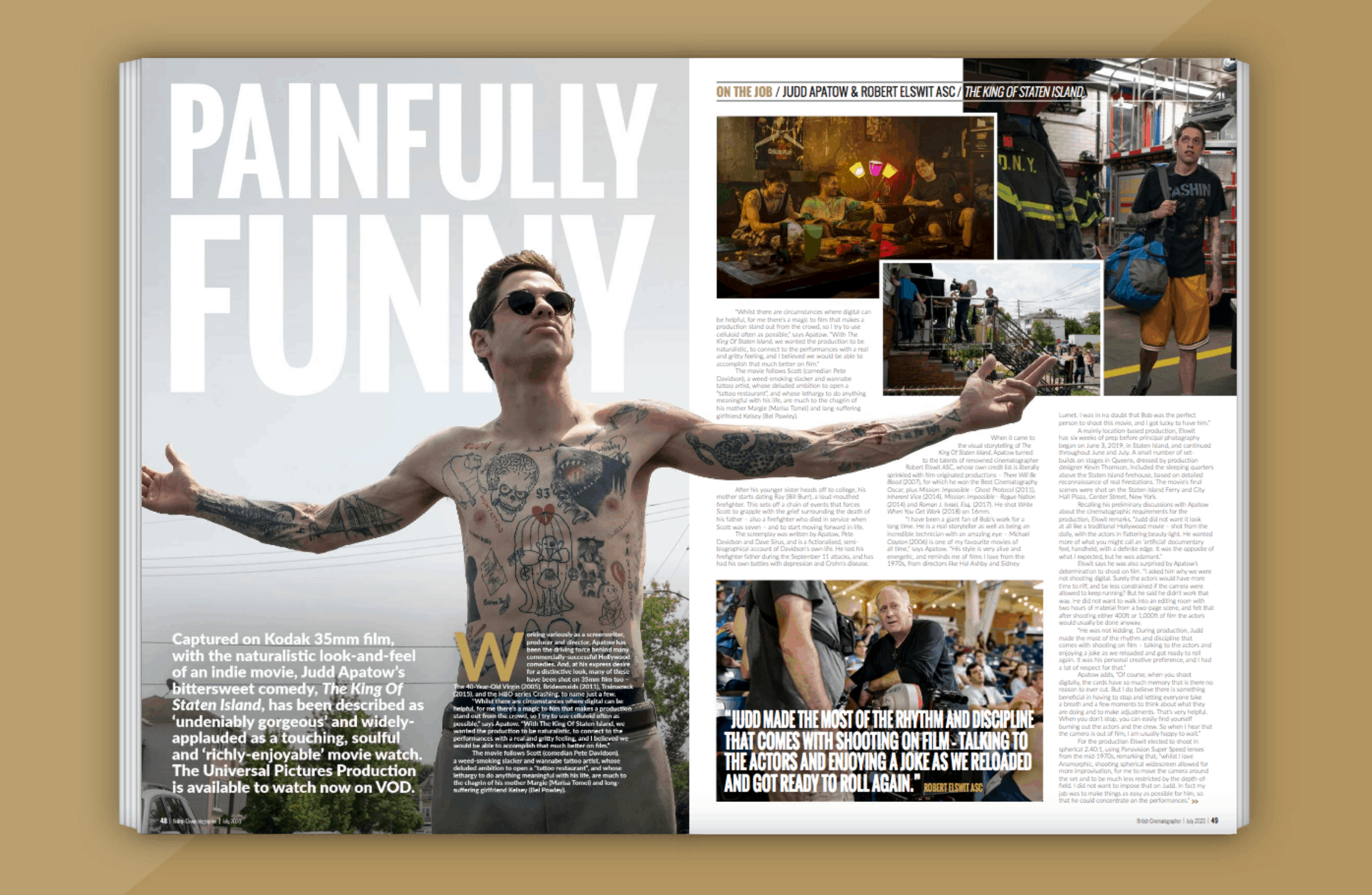 Brendan Galvin ISC on Unhinged

Psychological thriller Unhinged – starring Russell Crowe – takes the phenomenon of road rage to unpredictable and terrifying new heights.
The $33 million production is the first move to be developed, produced and released by Solstice Studios. We catch up with Irish DP Brendan Galvin ISC to discuss his experiences lensing the film and working alongside director Derrick Borte.

Here's what else you'll find inside our landmark 100th edition…
A new chapter begins at IMAGO as Paul René Roestad hands over the reins to newly-elected president Kees Van Oostrum ASC NSC SBC AIC.
There's also change at the ASC. Their newly-elected president, Stephen Lighthill ASC, ponders on challenging times ahead in the latest installment of Letter From America.
Lee Walters is the focus of Gaffers 'R' Us, we catch up with the talented Molly Manning Walker in Meet The New Wave and Denson Baker ACS NZCS tells us all about his time lensing The Luminaries plus much, much more.
A subscription is still the only way to read the complete British Cinematographer. You can purchase your subscription to our award-winning magazine now by clicking here.

ISSUE 100: AVAILABLE ONLINE* AND IN PRINT** FROM 21ST JULY 2020 ONWARDS.
* With an active 'Digital Only' subscription, or the digital part of an active 'Print & Digital' subscription.
** Issue 100 will only be received in printed format by those with an active 'Print' or 'Print & Digital' subscription purchased before 4th July 2020. Any new 'Print' or 'Print & Digital' subscription purchases made from 4th July 2020 onwards will NOT receive this issue in print as part of their purchase. Eligible subscribers should expect to receive their copy within 7 days of the release date if in the UK. Overseas print and print & digital subscriptions will receive their copies of BC100 at the beginning of August along with BC99 which we were previously unable to send due to difficulties with delivery caused by COVID-19.