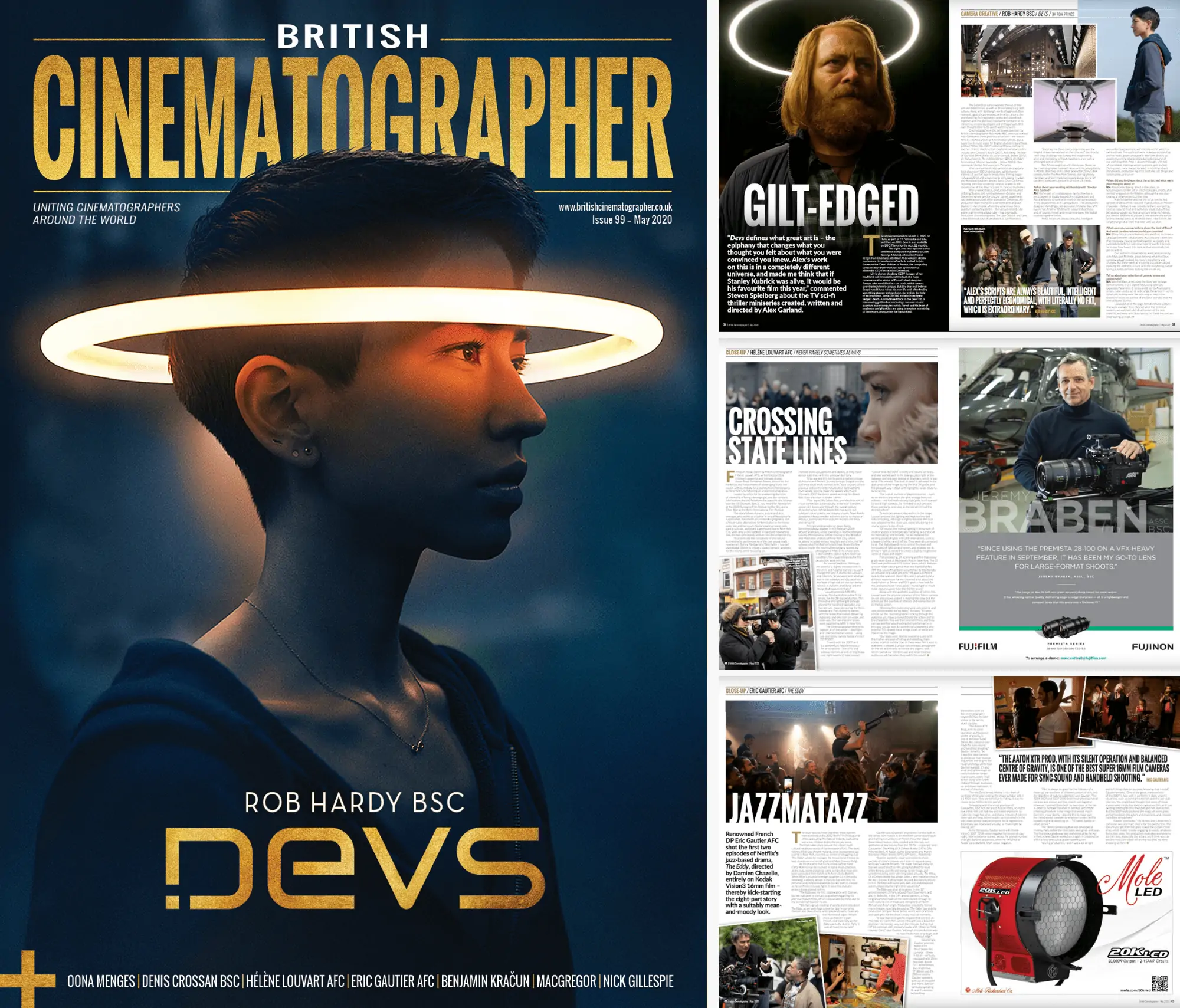 Feast your eyes on the new edition of British Cinematographer magazine – digitally* via our website, or in print**, from 22nd May 2020 onwards.

On the Cover
Rob Hardy BSC ON DEVS
In our cover story special, Ron Prince catches up with Rob Hardy BSC to discuss his time lensing Devs. The show – which centres on computer engineer Lily Chan (Sonoya Mizuno) – premiered on Hulu in March before airing on the BBC.
Hardy tells us about working with Director Alex Garland, his selection of camera, lenses & aspect ratios and using 'specially-expanded' Anaorphic lenses.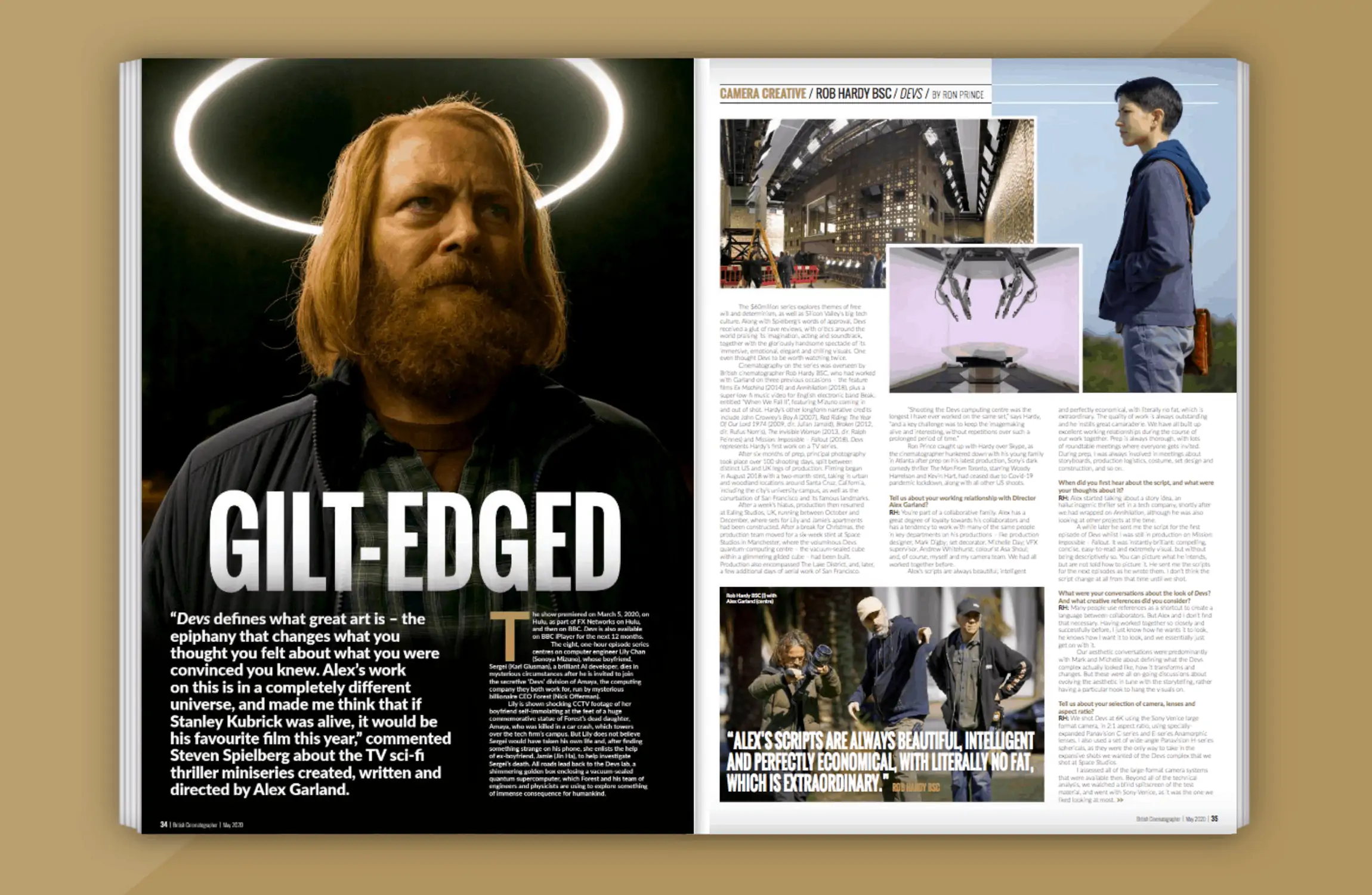 Hélène Louvart AFC on Never Rarely Sometimes Always

Filmed on Kodak 16mm, Never Rarely Sometimes Always chronicles the journey of a teenage girl and her cousin on their journey to New York City following an unplanned pregnancy.
Hélène Louvart AFC was in charge of lensing the powerful & intimate drama. She shares her experiences capturing the look & feel of the film and working alongside writer/director Eliza Hittman.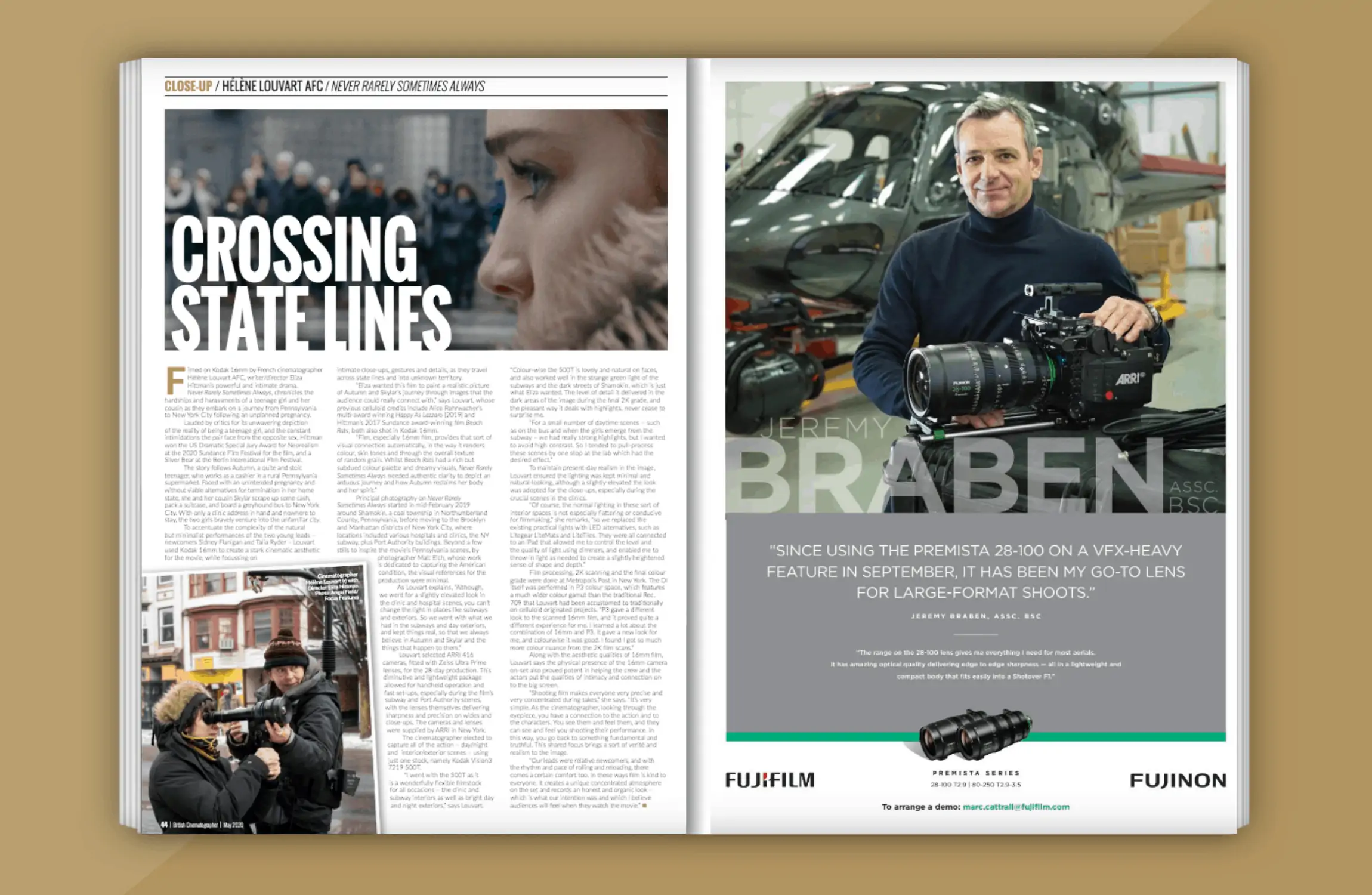 Oona Menges On The Host

DP Oona Menges' and her crew faced a lot of thinking on their feet working on the ultra-low budget feature The Host. She tells us all about shooting the dark & suspense-driven thriller.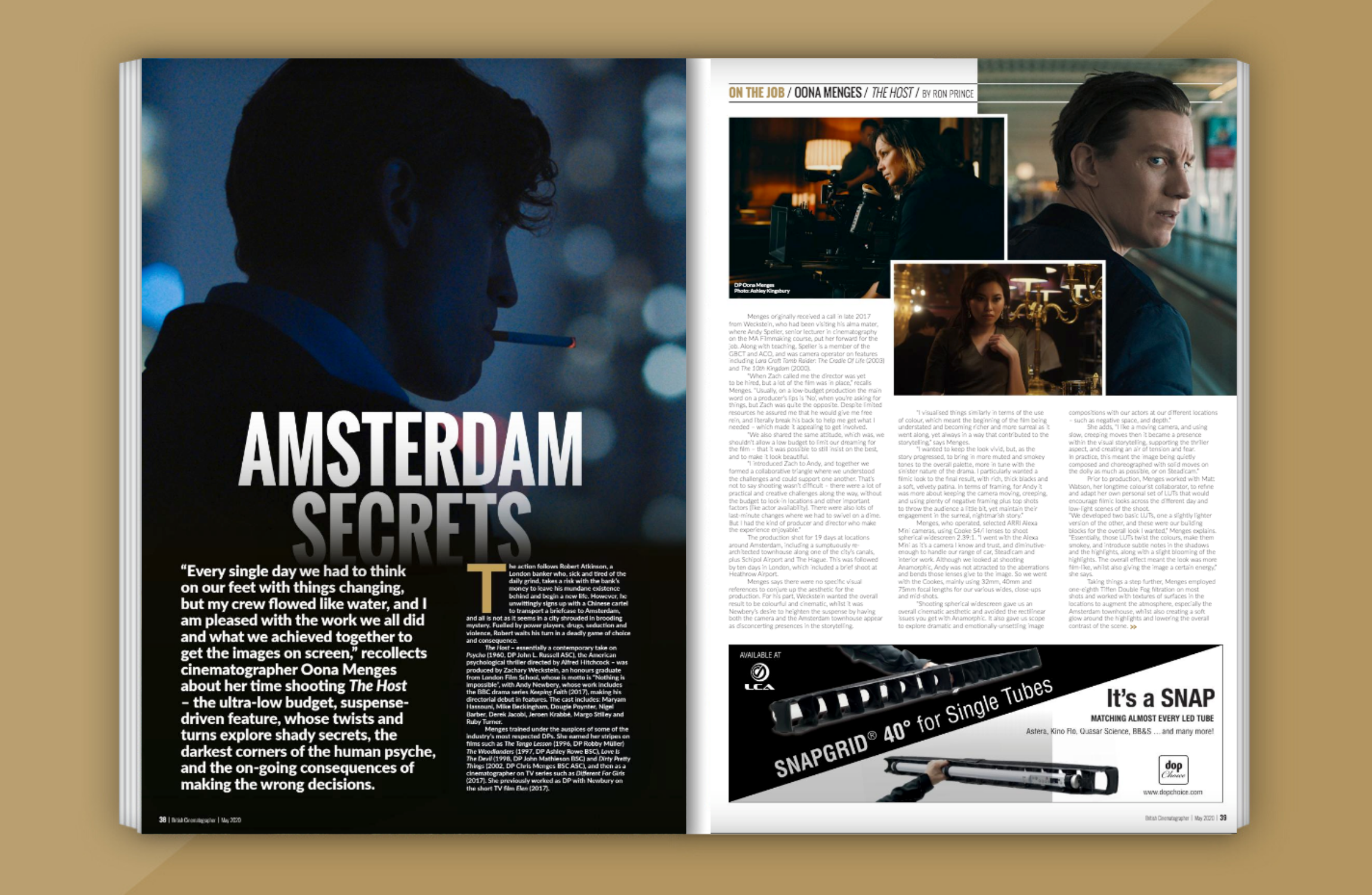 Eric Gauttier AFC On The Eddy

French DP Eric Gautier AFC shot the first two episodes of Netflix's jazz-based drama, The Eddy, entirely on Kodak Vision3 16mm film.
The man himself speaks of his time working alongside Director Damien Chazelle and flawlessly recreating Paris' French Jazz scene.

There's also all of this…
In his latest column, BSC President Mike Eley gives his perspective on the current global epidemic and looks at what the industry & production will look like going forward.
We also speak to Gaffer Andy Long, the talented Nick Gillespie features in our latest installment of Meet The New Wave and we meet Tyler Phillips – CEO of Matthew Studio Equipment – as the company celebrates its 50th birthday.
And that's not mentioning the words of ASC President, Kees Van Oostrum, in his latest Letter From America as well as our comprehensive guide to which DPs are not shooting who during the current lockdown plus much, much more!
A subscription is still the only way to read the complete British Cinematographer. You can purchase your subscription to our award-winning magazine now by clicking here.

ISSUE 99: AVAILABLE ONLINE* AND IN PRINT** FROM 22ND MAY 2020 ONWARDS.
* With an active 'Digital Only' subscription, or the digital part of an active 'Print & Digital' subscription.
** Issue 99 will only be received in printed format by those with an active 'Print' or 'Print & Digital' subscription purchased before 10th May 2020. Any new 'Print' or 'Print & Digital' subscription purchases made from 10th May 2020 onwards will NOT receive this issue in print as part of their purchase. Eligible subscribers should expect to receive their copy within 7 days of the release date if in the UK. Overseas print and print & digital subscriptions will receive their copies of BC99 in July along with BC100 due to difficulties with delivery caused by the current global epidemic. We appreciate your understanding at the unprecedented time and apologise for any inconvenience caused.