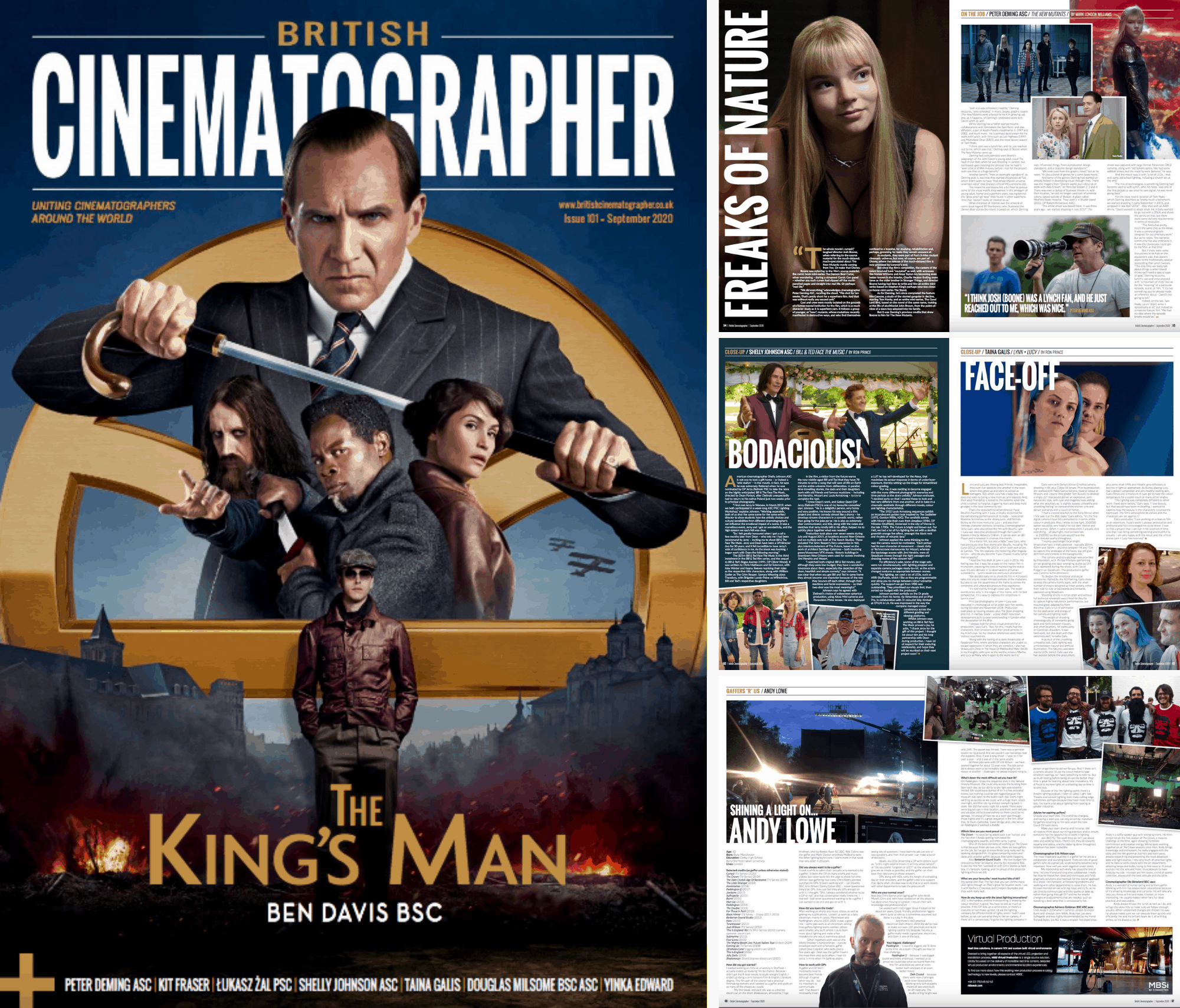 Take a look at what's inside the 101st edition of British Cinematographer magazine – available digitally* via our website, or in print**, from 21st September 2020 onwards.
SPECIAL CONTENTS
THE CHANGING FACE OF CINEMATOGRAPHY: PART 2
Following on from our landmark 100th edition, the second part of our special report reflects on how the growth of streaming has affected the work of cinematographers around the world, the development of grip hardware and what the future looks like for sustainable filmmaking. We also take a close look at the subject of gender & diversity in cinematography and how the industry has progressed over the years.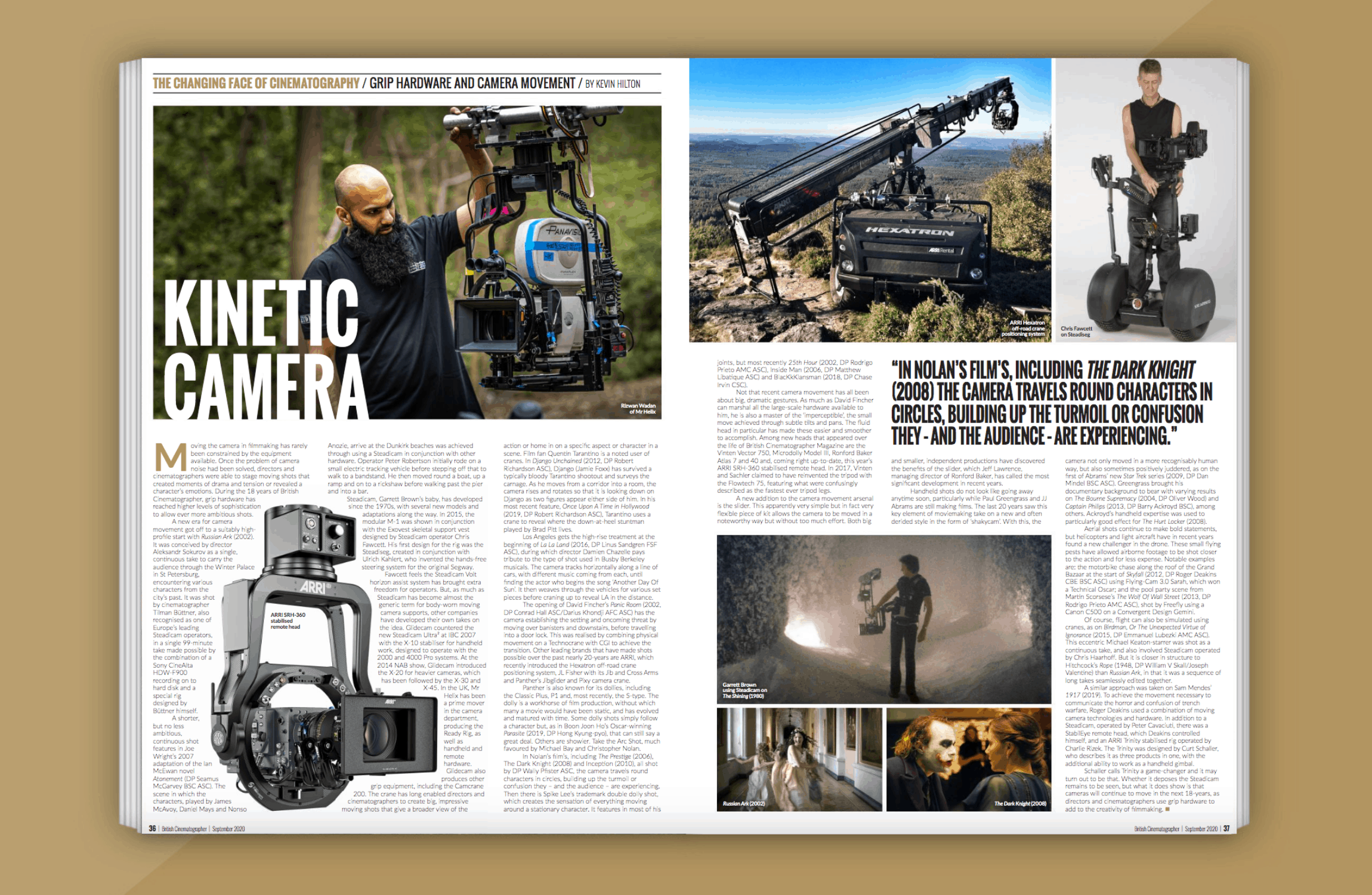 ON THE COVER
Ben Davis BSC on The King's Man
In our cover story special, Ron Prince speaks to Ben Davis BSC to discuss his time shooting action-packed comedy The King's Man. The 20th Century Studios film tells the story of one man and his protégé as they race against time to stop a collection of history's worst tyrants and criminal masterminds as they plot a war that could wipe out millions. Davis tells us all about his creative references, his selection of cameras & lenses and dealing with VFX.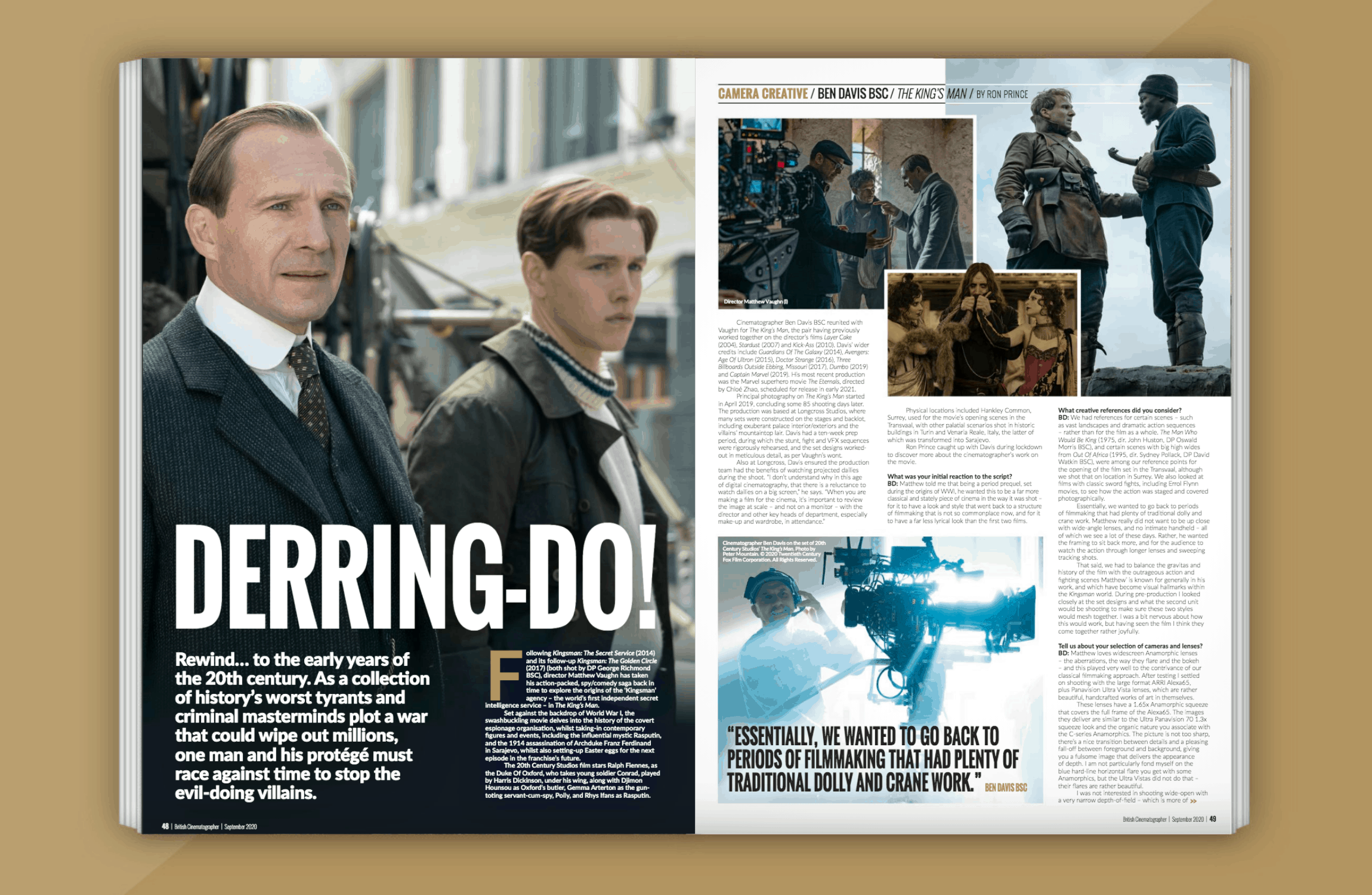 Peter Deming ASC on The New Mutants
The New Mutants is the thirteenth & final installment in the 20th Century Studios X-Men series. Mark London Williams catches up with Peter Deming  ASC to find out all about his time lensing the film and working alongside director Josh Boone.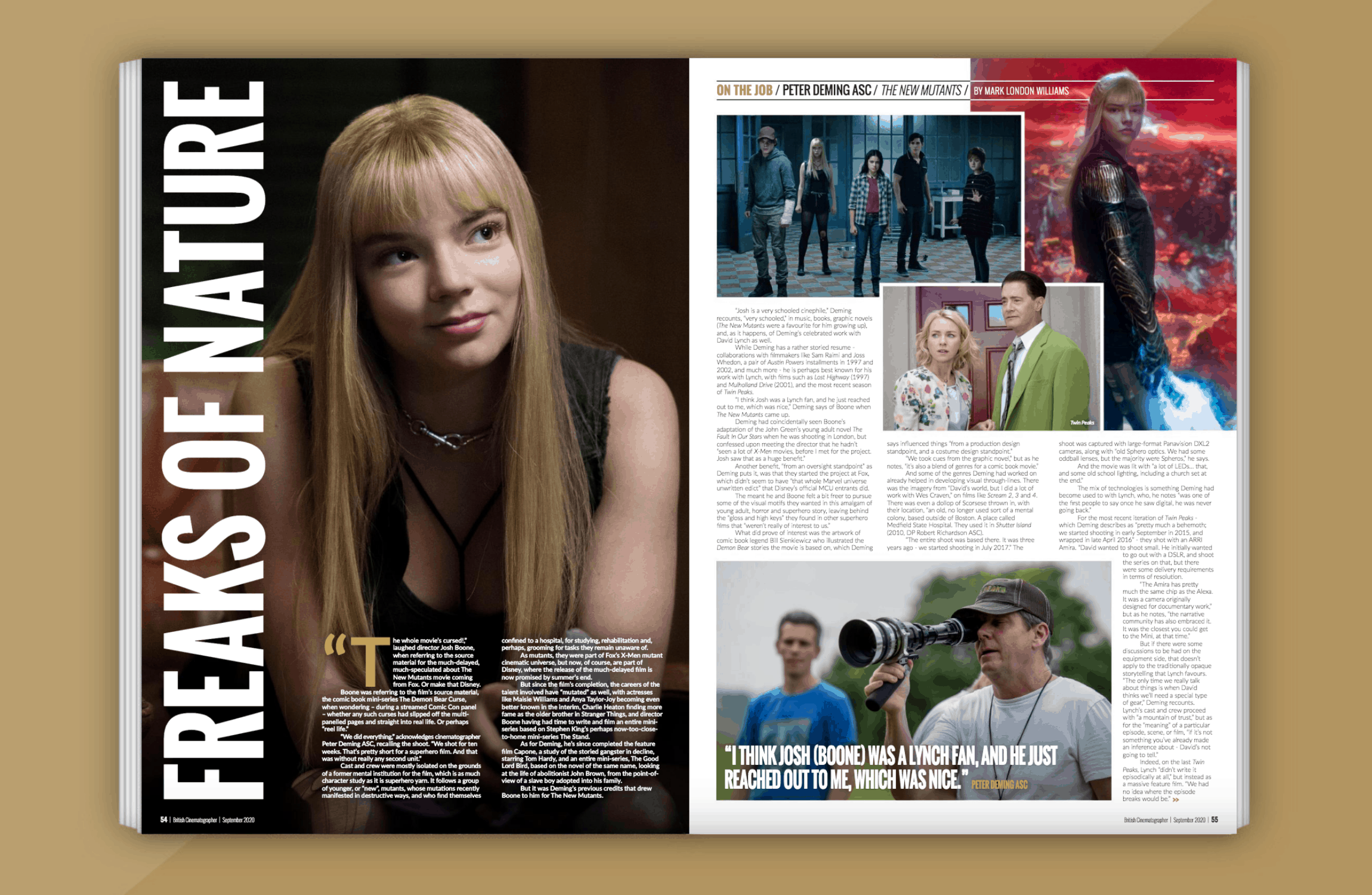 Shining A Light On… Andy Lowe
In the latest installment of our ever-popular feature, Gaffers 'R' Us, we catch up with Andy Lowe. In a fascinating interview, he discusses his time learning the trade & explains how he keeps up with the very latest lighting innovations. The man himself also shares some valuable advice for any aspiring gaffers out there.

Here's just some of what else you'll find inside our upcoming 101st edition…
In his latest column, BSC President Mike Eley welcomes the return to set, albeit a slow one which remains clouded by uncertainty in these unprecedented times.
New ASC President Richard Crudo recalls tough New York movies of the 1970s and reflects on their importance in reflecting things as they are.
There's also our regular comprehensive guide to which DPs are shooting who & where. We also speak with Yinka Edward in Meet The New Wave, Łukasz Żal PSC talks I'm Thinking Of Ending Things and Kit Fraser talks about his time lensing dark comedy Eternal Beauty plus much, much more.
A subscription is still the only way to read the complete British Cinematographer. You can purchase your subscription to our award-winning magazine now by clicking here.

ISSUE 101: AVAILABLE ONLINE* AND IN PRINT** FROM 21ST SEPTEMBER 2020 ONWARDS.
* With an active 'Digital Only' subscription, or the digital part of an active 'Print & Digital' subscription.
** Issue 101 will only be received in printed format by those with an active 'Print' or 'Print & Digital' subscription purchased before 4th September 2020. Any new 'Print' or 'Print & Digital' subscription purchases made from 4th September 2020 onwards will NOT receive this issue in print as part of their purchase. Eligible subscribers should expect to receive their copy within 7 days of the release date if in the UK.