The greatest escape
Hoyte van Hoytema FSF NSC ASC / Dunkirk
The greatest escape
Hoyte van Hoytema FSF NSC ASC / Dunkirk
One could be forgiven for assuming that Dunkirk is a traditional war movie. But think again. Its director, Christopher Nolan, has expressly stated that it is, first and foremost, a suspenseful, survival experience.
The movie follows the events of Operation Dynamo, between 26 May and 4 June 1940, as large numbers of British, French, Belgian and Canadian troops were cut-off and surrounded by the German army, following defeat in the Battle of France.
When the Nazi army paused to consolidate its forces, the Allies had enough time to muster a flotilla of over 800 boats – from naval destroyers and merchant marine vessels, to fishing boats, pleasure steamers and lifeboats – providing a lifeline that saw the evacuation of more than 338,000 allied troops from the beaches and Dunkirk harbour.
Although British Prime Minister Winston Churchill called the retreat from France "a colossal military disaster", he hailed the dramatic rescue as a "miracle of deliverance" in his stirring "We shall fight on the beaches" speech on 4 June, and the episode is widely seen as one of the defining moments of WWII.
Written, co-produced and directed by Nolan, the Warner Bros. Pictures production stars Fionn Whitehead, Tom Glynn-Carney, Jack Lowden, Harry Styles, Aneurin Barnard, James D'Arcy, Kenneth Branagh, Cillian Murphy, Mark Rylance, and Tom Hardy. Containing little dialogue, the story is told from three perspectives – the land, the sea and the air.
Filming on IMAX 65mm (15-perf) and 65mm (5-perf) large format film stock, by cinematographer Hoyte van Hoytema FSF NSC ASC, began on 23 May 2016 in Dunkirk, involving around six thousand extras. During the following 75 shooting days, production proceeded to IJsselmeer inland lake in the Netherlands, Swanage and Weymouth on the Dorset coast to film aerial combat scenes, and the Point Vicente Interpretive Center and Lighthouse in Rancho Palos Verdes, LA. Water tanks at Warner Bros.' Stage 16 and Universal Pictures' Falls Lake were used to film the exteriors and interiors of sinking ships, which took place with around fifty crew and stuntmen in attendance.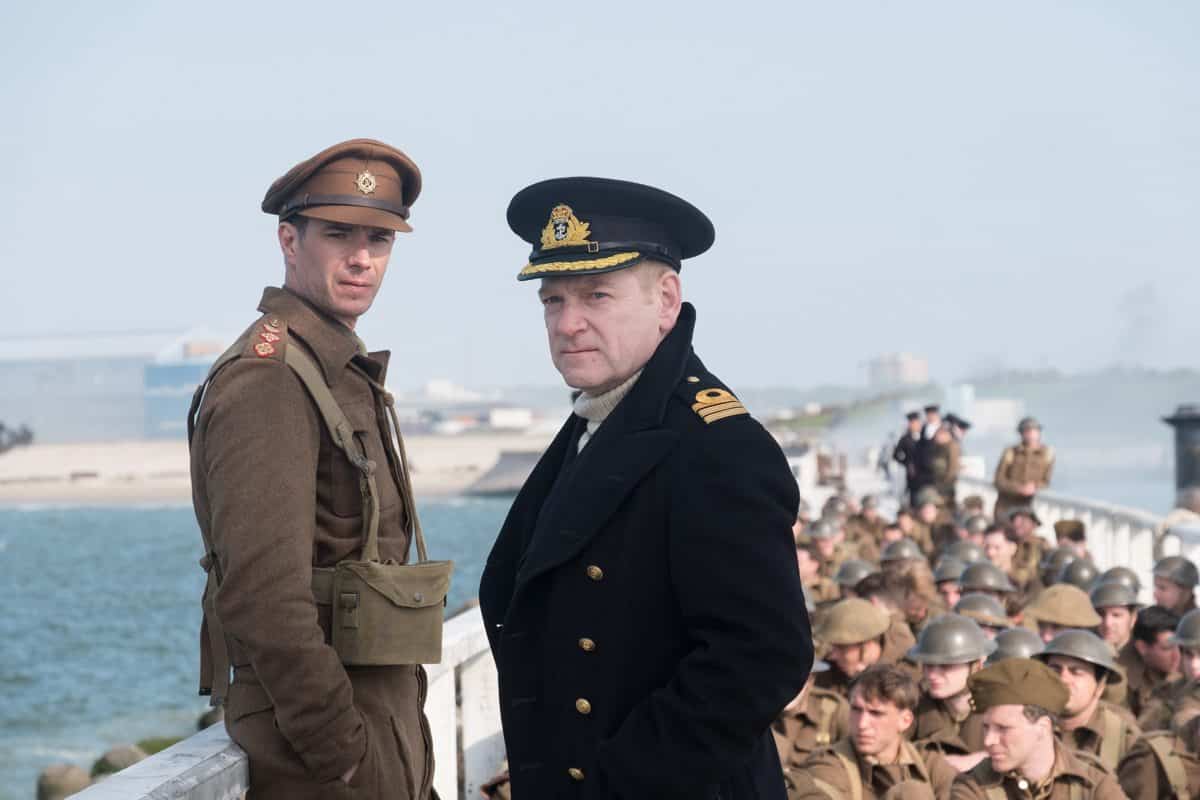 Six warships were reconditioned for the movie's various open-sea scenes, and twelve boats used during production had once taken part in the actual Dunkirk evacuation. Three Supermarine Spitfires, plus a Hispano Buchon, masquerading as a Messerschmitt E109, were used to film airborne dogfights. IMAX cameras were variously hard-mounted to the fighters, whilst specially-engineered snorkel lenses were also used to capture the action in the front and back of the pilot's cockpit.
Van Hoytema previously shot Interstellar for Nolan, using a combination of IMAX and 35mm celluloid. However, with the emphasis on capturing detail and reality, Dunkirk consumed more IMAX footage than any of Nolan's previous films ­­– an estimated 75 per cent – with the rest shot on 65mm.
Having successfully hand-held the IMAX camera for a few sections of Interstellar, the cinematographer faced the daunting prospect of wielding the 54lb lump for a massive number shots of Dunkirk – not only on the beach, but also in cramped, sometimes fully-submerged, ship interiors.
Added to this, was the mantra to shoot in natural, available light, plus the need to shoot as much of the footage as possible in-camera, thereby avoiding the need to scan the film for CGI and the potential for loss in image quality. Indeed, this saw the use of constructed props of soldiers and military vehicles to create the illusion of a large army on the beaches.
Ron Prince caught up with Van Hoytema as he was busy supervising the movie's various film and digital deliverables in L.A.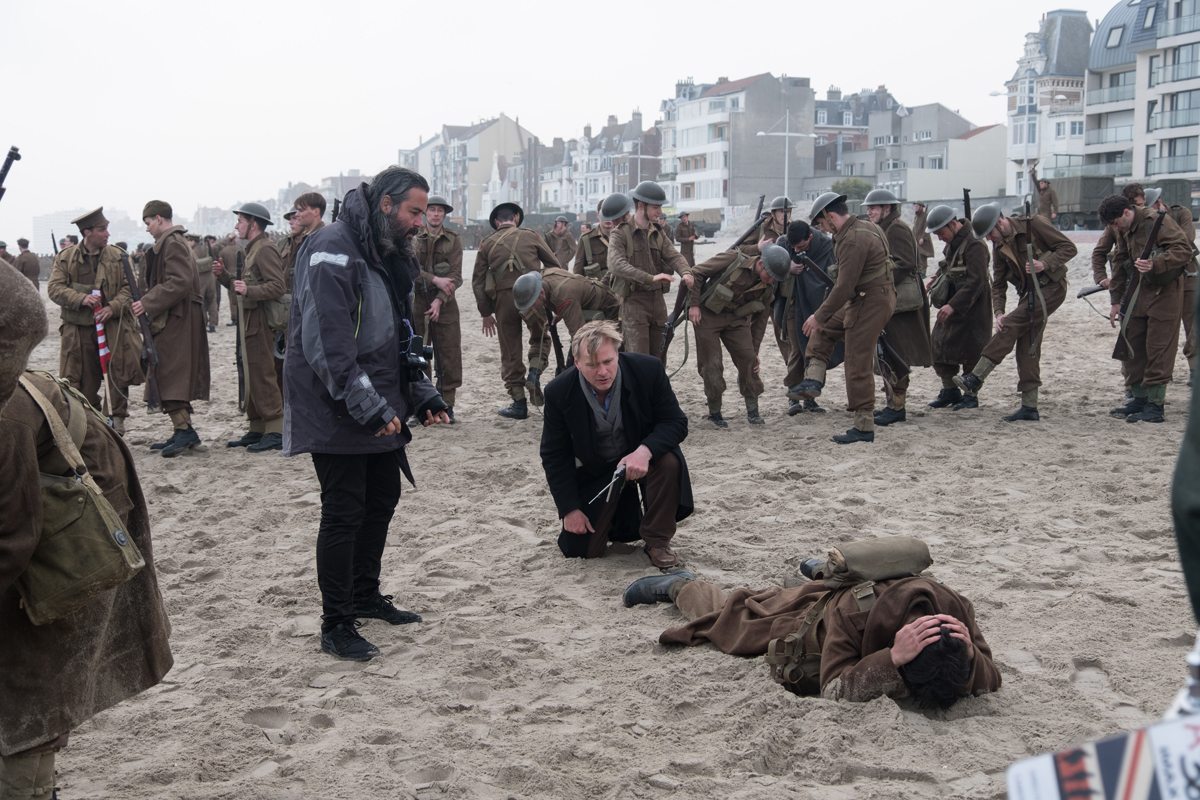 What was your first impression when you read the screenplay?
HvH: Although I had worked on Interstellar with Chris, I knew absolutely nothing about Dunkirk until after I had subsequently finished 007 Spectre in July 2015. Even then I knew very little, as Chris keeps his projects very much under wraps. So I really did not know what to expect. It was one of his tightest, shortest scripts, and the least reliant on dialogue. But it was really exciting and original – very visual and visceral. What impacted me was that the film did not concern itself with the bloody aspects of combat, which you might typically expect. The aim instead was to fuse the spectacle of the immense scale of the evacuation, with emotion: to portray the intensity of this terrible experience and the human desire to survive. All at a relentless pace.
Did you know it would be shot on large format film from the beginning?
HvH: Chris is a champion of film, so Dunkirk was always going to be a film project. I am strong an advocate of film too. My only digital film is Her (2013), the rest have all been on film. To be honest, I am very much with Chris that there is not yet any medium that reaches the depth and quality of film. So if you want to tell a story in a visual way – as a dramatic, close-up, immersive experience of what is in front of you on-set – film is still the No.1 choice. The sheer quality and reality of the IMAX frame is ridiculous. We shot so much IMAX footage on Interstellar that it would not have been logical to base Dunkirk around anything else.
Why did you mix IMAX 65mm and large format 65mm film?
HvH: Whilst we wanted to tell the story with as much clarity as possible, IMAX cameras are noisy. When you want to record sound and dialogue, you have to work on a different format. So we shot IMAX whenever we could – around three-quarters of the movie – and used the next best format, 65mm, for dialogue. It was purely a practical decision. Obviously, this required at lot of special tinkering and engineering to put the IMAX cameras on ships and aeroplanes, but we had already done quite a bit of that during Interstellar, and we both really enjoy these types of challenges.
"To be honest, I am very much with Chris (Nolan, Director) that there is not yet any medium that reaches the depth and quality of film. So if you want to tell a story in a visual way – as a dramatic, close-up, immersive experience of what is in front of you on-set – film is still the No.1 choice."
- HOYTE VAN HOYTEMA FSF NSC ASC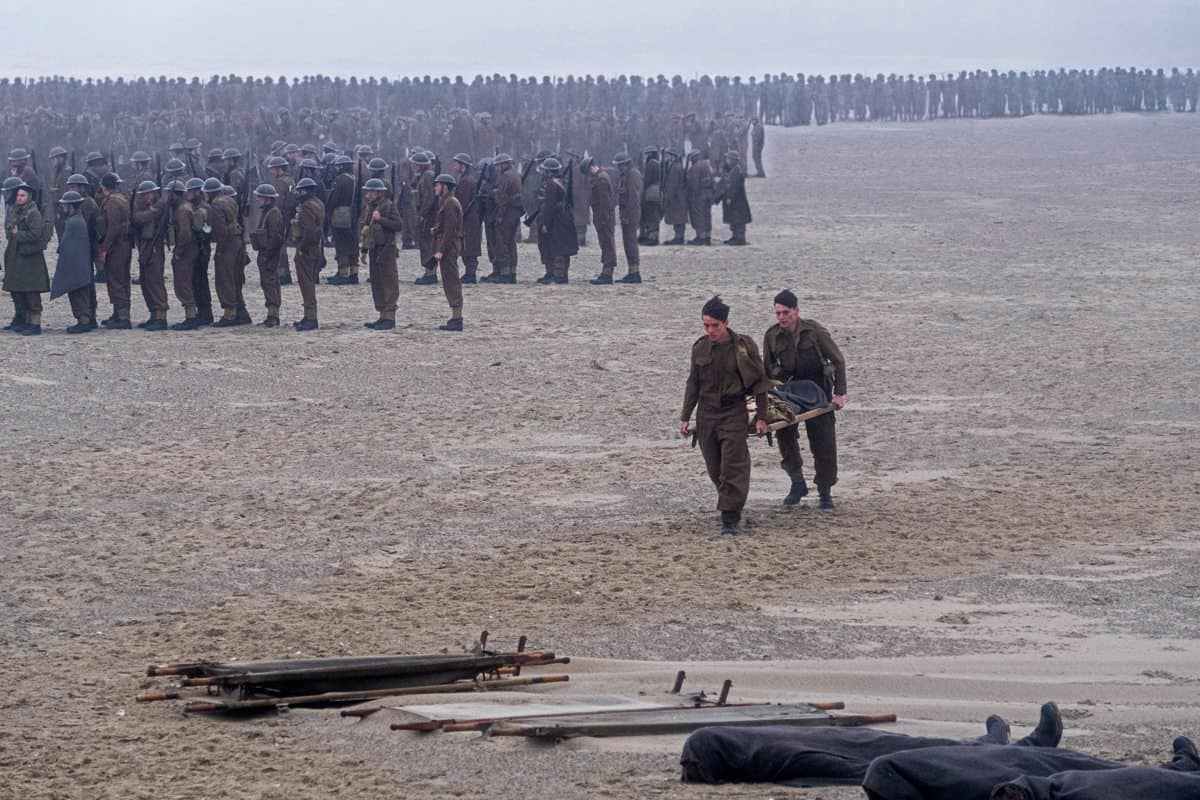 What was your reaction when Chris told you the movie was to be shot mostly handheld?
HvH: From an aesthetic point-of-view I thought it was an inspired choice. Our ambition was to be in the action all of the time, to portray feelings and evoke the emotions of the people caught up in those dramatic episodes, in a documentary style. There was some crane work – with the camera mounted on a stabilised Edge Head, provided by Performance Filmworks – but it's very sparse, that style of cinematography can take out of the immediacy of the moment.
From a practical point-of-view, the IMAX and the 65mm cameras are big – like a hotel mini-bar – and the 65mm camera is heavier than the IMAX. But the lengths of the filmstocks in the magazines are fairly short – two-minutes for the IMAX, and around eight minutes for the 65mm – and I knew I would only have to shoulder the cameras for short periods of time. I developed a symbiotic relationship with my dolly grip, Ryan Monroe, who helped lift and support the camera during takes. Shooting boat-to-boat at sea, where our camera vessel pitch and rolled, Ryan and I were both strapped safely to the deck. We were beautifully in balance, and we became a tight double act.
When you shoot underwater, although the camera and underwater housing are big, cumbersome and weigh around 300lbs – and you have to crane it all into the water – the overall package weighs next to nothing when it is submerged. You can sort of swim with it and respond that way to shots. So overall, the concept of shooting handheld was not as crazy as it might sound.
Tell us about your camera and lens package?
HvH: Large format is not an off-the-shelf affair, especially the lenses, and we worked with Panavision L.A. for a good six weeks to assemble our shooting package. Although Dunkirk was essentially a one-camera shoot, we always had four IMAX cameras ready to go – on-set, hard-mounted to the fighters or on our camera ship – and Chris and I were constantly in motion, leapfrogging between the cameras. We shot the 65mm footage using the 65mm Panaflex System 65 Studio Camera – 65SPFX– which is blimped and is great for shooting sound.
As for the lenses, because of our need for clarity, we shot Dunkirk completely spherical. Optically it is so much more pure than Anamorphic, with much less glass and light refraction between the subject and the emulsion. We had two pairs of lenses for the IMAX cameras – a 50mm wide angle and an 80mm for close-ups. The original IMAX lenses are dark, so Dan Sasaki and his team customised these to achieve T2.0 and improve the brightness. They also tweaked the focus to enable us to push closer-in on more intimate situations. To enable us to shoot in the Spitfire cockpits, they custom-made snorkel lenses from scratch for the IMAX cameras, and conjured-up some gorgeous lenses for the 65mm camera that would match well with the IMAX lenses.
Panavision also coordinated with Pete Romano at HydroFlex in LA, who built the splash bags and the underwater housings for the IMAX camera.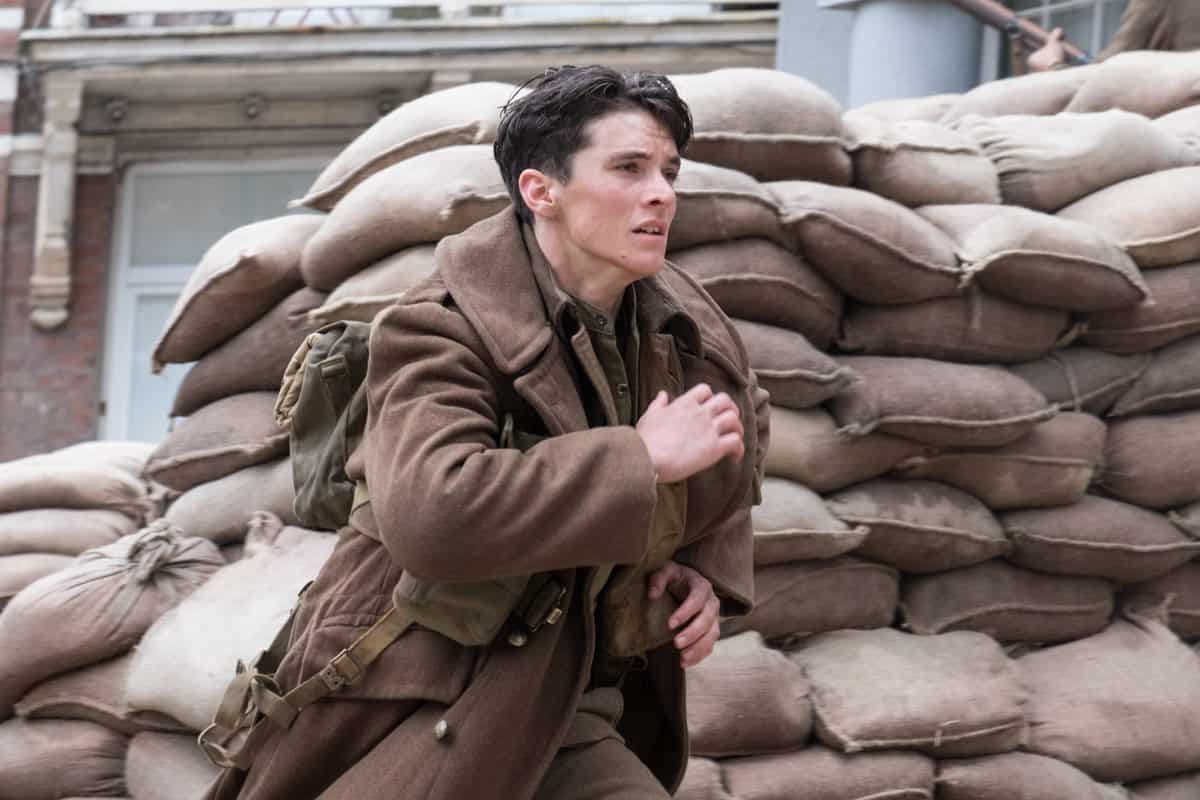 What pictorial or cinematic references were important to you and Chris?
HvH: Although we watched Leslie Norman's Dunkirk (1958, DP Paul Beeson BSC), it's a very different type of dramatisation to ours. We wanted to strip away any form of classical film language, to clear out unnecessary artistry and to deliver a close-up, emotional experience – whether it was on the beach or in a dogfight. We also wanted to shoot as much as possible in available, natural light.
We took some of our visual references from original stills photography, newsreels and the incredible archive footage from cameras that were witness to the events as they actually happened.
Chris and I also learnt a lot in terms of storytelling, and where to put the camera for best effect, from a number of other films. The Battle Of Algiers (1966, DP Marcello Gatti) revealed how you can make the filmmaker's eye invisible, whilst being direct and responsive to the subject. Freddie Young's incredible beach cinematography on Ryan's Daughter (1970) – which we watched in a special 70mm screening at The Academy – showed how you can let nature and light speak for themselves. We also liked the relentless action, from beginning-to-end, in Speed (1994, DP Andrezej Bartkowiak). The Wages Of Fear (1953, DP Armand Thirard) was a big one too, for the permanent tension endured by the two protagonists as they ship nitroglycerine over the mountain.
Which film stocks did you select and why?
HvH: Kodak Vision3 250D was our workhorse stock for the majority of the production. Its sensitivity is such that you we could shoot in daylight, on a gloomy beach and right through magic hour. The colour reproduction is fantastic, as its fully-rounded dynamic range easily handles the extremes of light and dark in the same frame. I used the 500T for the nighttime sequences, shooting with Tungsten light. Visually, it has the same sort of look as the 250D, so they match well. Shooting 15-perf IMAX and 5-perf 65mm, there's a richness and purity to the filmed image that you just don't get elsewhere else.
Where did you get the film processed?
HvH: We used Fotokem in LA, as they have a very good, established workflow for IMAX and 65mm processing. I worked closely with Dan Muscarella, their senior colour timer. Starting with traditional colour timing, Dunkirk had, as much as possible, a traditional film post production. Although optical prints were scanned digitally so that Chris could cut the movie on Avid, that cut list was used for a traditional neg cut. During production, we purposefully shot as much as we could in-camera to avoid the need for VFX scanning, and possible degradation of the image. Any VFX shots were scanned and recorded back out at 8K.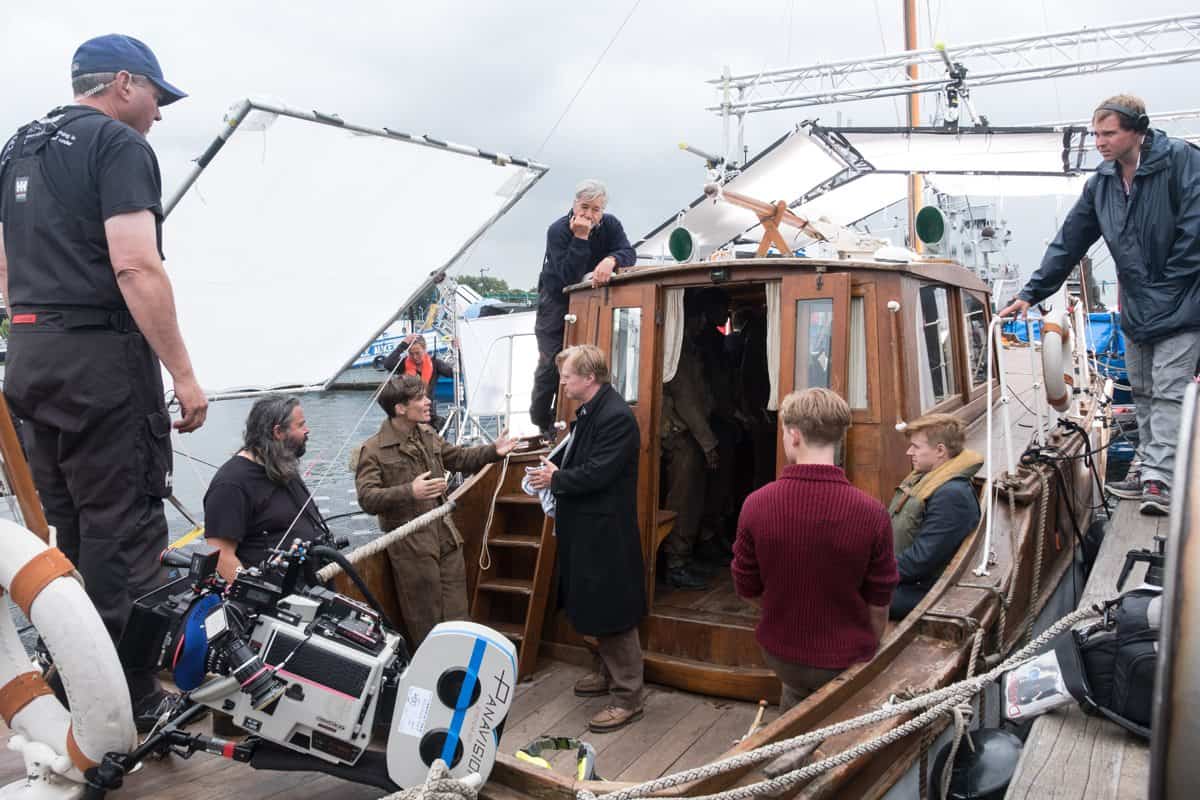 Tell us more about your lighting?
HvH: We wanted reality, not beauty. We pretty much did away with continuity and the propensity to shoot in backlight – all of the things you are taught as best practice as a cinematographer. The aim was to take what was given: to use the natural, available light as much as possible, and to add as little extra light as possible. Lighting on a beach is like pissing in the wind anyway, and even if you do manage some illumination it is hard to keep the look natural.
Helmut Prein was my gaffer during our European leg. Most of the night scenes were lit with period practicals, and fire effects were created by flickering Kinos.
The biggest lighting challenges came when we shot interior and exterior scenes in the tanks at Warner Bros and Universal. It was pretty wild, as we had used very little firepower until that point. First off, with electricity and all that water, you have to be meticulous with the approach to health and safety. Lamps can easily blow up. With the help of my US gaffer, Adam Chambers, I lit the daylight exterior scenes using bounce light off 20x20s from above, and from the edges using Dinos. For the scenes inside the sinking trawler, we used overhead softboxes, made up from about 40 ARRI Skypanels, to cast light through a 3 x 3ft hatch, and also pounded light though trawler's portholes using 18Ks and M90s. There was no other light on the interiors, just illumination from outside.
Who were your key crew?
HvH: I was very ably assisted by first AC Bob Hall and second Dan Schroer, along with key/dolly grip Ryan Monroe, plus key grip Herb Ault when we shot in the US.
You had quite a hand in grading the deliverables. What can you divulge about that?
HvH: Our filmed formats deliver extreme quality, and I oversaw the colour aspect of all the deliverables – standard DCP for normal cinemas, an IMAX Laser master for digital IMAX theatres, plus analogue IMAX and 5-perf 70mm prints. They each needed a different approach in order to maintain as much quality and consistency as possible. The selected IMAX and 65mm footage was either reduced or blown-up optically, depending on the deliverable. Chris and I see the analogue versions as our favourites, with the richest images and the most visual impact. They give you a crazy amount of quality in return, and it's absolutely worth making them.