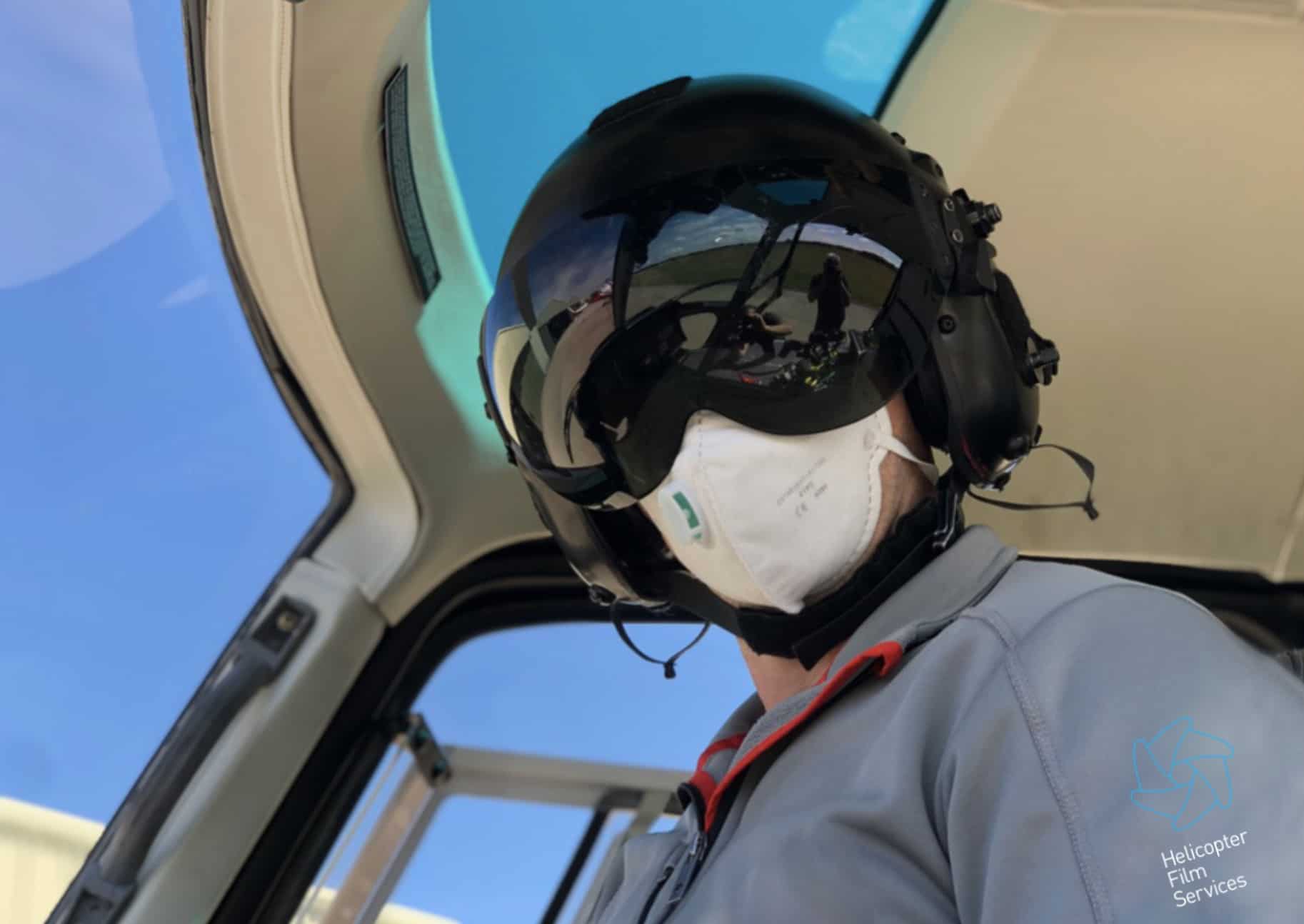 In what we hope to be the aftermath of a worldwide pandemic; in an industry that relies heavily on collaborations, Helicopter Film Services introduces COVID-safe measures to ensure safety for crew, production teams and subjects, so that filming projects can continue.
Jeremy Braben, Aerial DOP and CEO of Helicopter Film Services commented, "We've adopted new operational procedures to take into account all the  risks posed by Coronavirus. However, fortunately, aerial units are generally more isolated from wider crew, and communications can be carried out by radio and telephone to liaise with other departments."
Ensuring Productions Don't 'GO VIRAL'
All HFS aircraft are sanitised before every flight, with particular attention paid to any contact points.
Shared equipment, such as monitors, remotes and cables, etc. are also cleaned with anti-viral treatments prior to use.
Aerial crew will be tested for the virus on a weekly basis, regardless of symptoms. Any positive results will trigger an immediate quarantine.
All crew will be required to wear masks and gloves on every flight.
Additional remote viewing facilities can be provided for both Helicopter and Drone units.
Where distanced or remote working is not possible, our crew members will wear PPE when required, in line with Studio, Production and Health & Safety guidelines.
"Whilst we cannot entirely eliminate the risk of COVID-19 contamination, we are doing all we can to mitigate that risk."
Jeremy Braben, CEO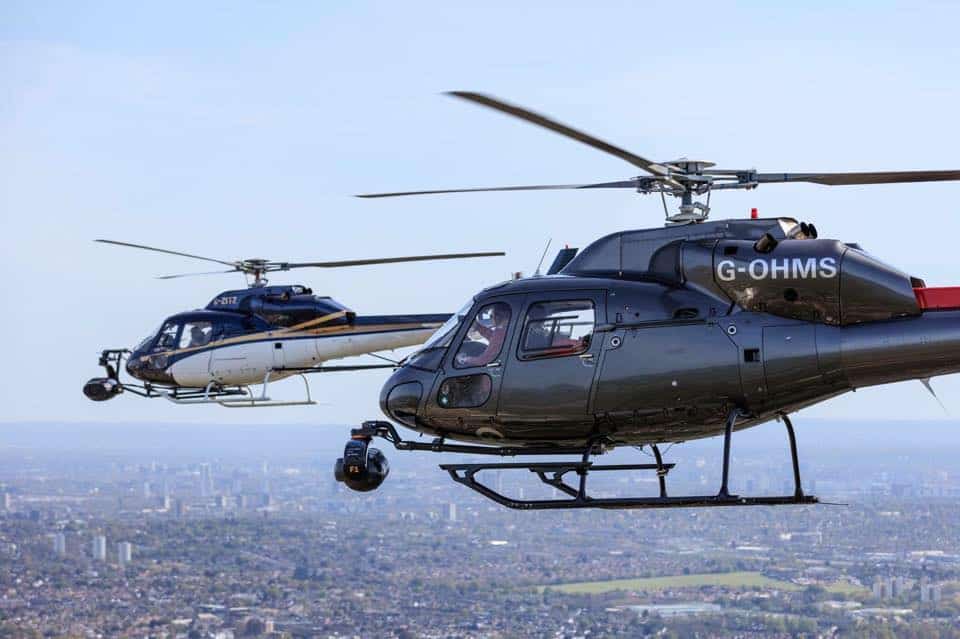 ABOUT Helicopter Film Services
Founded in 1993, HFS are specialists in Aerial Filming & Aviation Services. The company has grown to include Helicopters, Jets, Drones and specialist high-speed camera tracking vehicles for work in Feature Film, Broadcast TV, Commercials and Branded Content production. HFS Aviation, the latest addition to the group, offers Aviation Management, Helicopter & Jet Charter and Leasing Services to the private and public sector.
Their recent film projects include: Wonder Woman 1984, Black Widow, John Wick 3, Aladdin, Dumbo, The Girl In A Spider's Web, Spiderman Far From Home, Fantastic Beasts: Crimes Of Grindewald, The Kid Who Would Be King, Wonder Woman, Jurassic World: Fallen Kingdom, Avengers: Infinity War, Ready Player One, Johnny English 3, Entebbe, Tomb Raider, Peter Rabbit, Paddington 1 & 2, The Crown, Darkest Hour, The Foreigner, My Cousin Rachel, Assassin's Creed, Spectre, Ex-Machina, Justice League, Captain America: Civil War.
You can find out more about Helicopter Film Services now by clicking here.