Fast-paced thrills
George Richmond BSC / Unlocked
Fast-paced thrills
George Richmond BSC / Unlocked
BY: Michael Burns
Not content with turning Prague into London for your movie? Why not also take on the challenge of giving it a rich, colourful look, reminiscent of a Hollywood blockbuster, with a European twist?
Unlocked is the thrilling story of a CIA interrogator lured into a ruse that puts London at risk of a biological attack. The feature, written by Peter O'Brien, is directed by Michael Apted, and stars Noomi Rapace, Orlando Bloom, John Malkovich, Toni Collette, and Michael Douglas.
The latter star's inclusion on the bill may be safely said to have been a factor in the director and cinematographer George Richmond BSC's decision to bring the look of some of Douglas's thrillers from the '80s and '90s to the project.
"We tried to mix the Hollywood look with rich colour, with more of a European camera style," says Richmond.
On a fairly tight budget, the majority of filming saw Prague doubling for London, though some of the bigger exteriors demanded a short shoot in the real city.
"We used a lot of soft light, a lot of tungsten, and a lot of colour. For shooting in the street we used a lot of sodium colour, to give it that city look," says Richmond, who is currently filming as the DP on Alicia Vikander's Lara Croft in Tomb Raider, and known for his cinematographic work on Kingsman: The Secret Service (2014), and as a camera operator on Children Of Men (2006, DP Emmanuel Lubezki AMC ASC).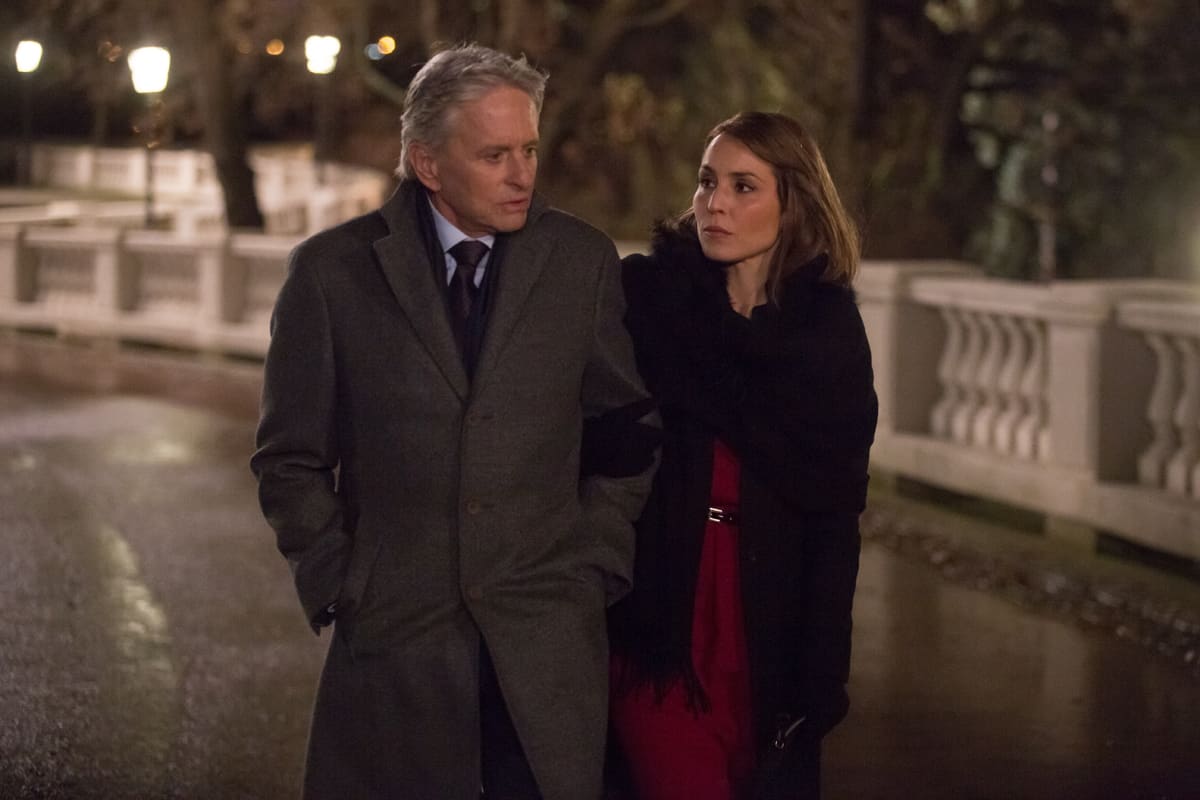 The ARRI Alexa Studio was the main camera, with the Alexa M used as second camera on Unlocked.
"I'm a fan of the way the Alexa curve reads the image," reveals Richmond. "The way the highlights roll off a bit easier. There's more of a curve in the way it sees the light – a little bit more similar to film. It's also something I'm familiar with."
"Unlocked was a movie where we didn't have a lot of prep," Richmond continues. "It all happened very quickly. You immediately turn to things that you are comfortable with, so that you can concentrate on the more important things, like the story."
The choice of lenses also came down to familiarity. "We wanted to shoot Anamorphic as one of the main ways to give us this visual look, reminiscent of those Michael Douglas thrillers. So to give it our own European twist I went with Hawk V‑Lite lenses."
"I prefer the Hawk V series, the bigger lenses, but because we were doing a lot of handheld and a lot of Steadicam, it was important to have a set of lightweight lenses. Also because of budget restrictions, we had to be sensible and could only carry one set. If we wanted to shoot Anamorphic, this was the route to do it."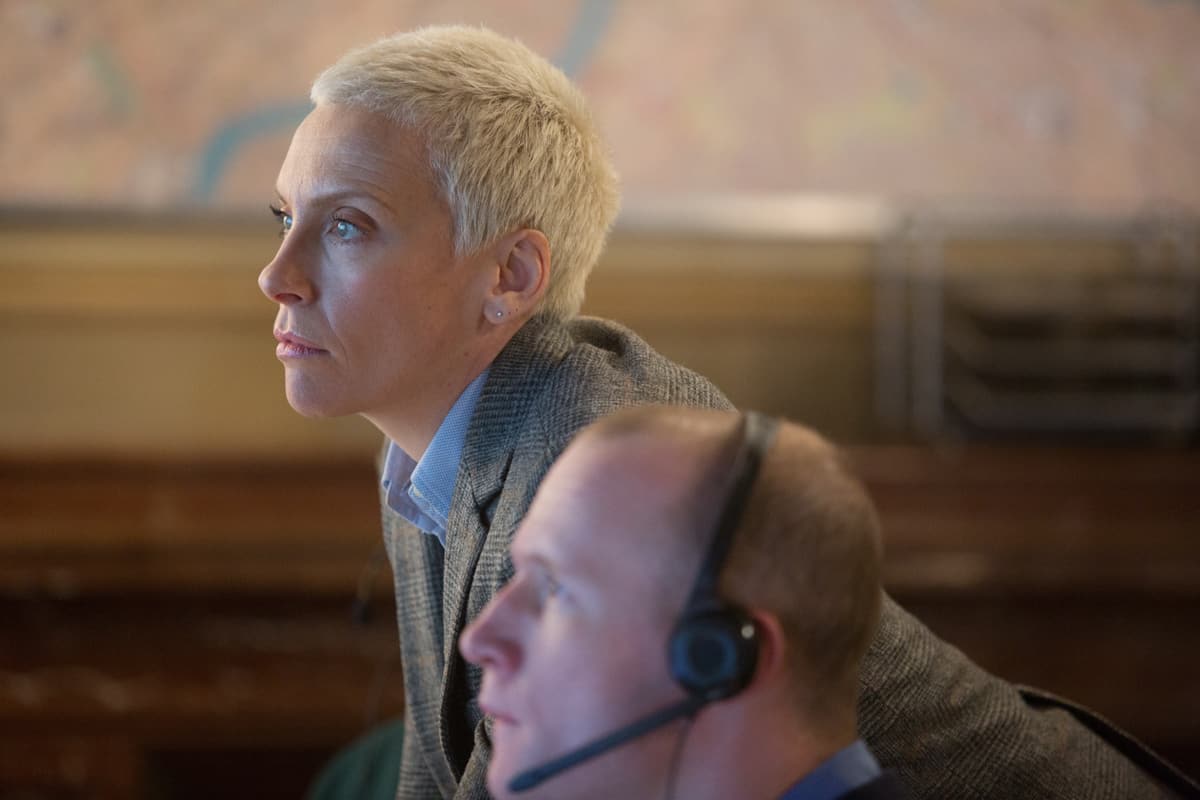 "We didn't do much slo-mo in the movie. We didn't want to be flashy with the camera, or bring a huge amount of attention to the way it was being shot. We tried to shoot and light it in a naturalistic style, and just have the camera tell the story."
- George Richmond BSC
Richmond is a great believer in using locally-based rental companies. In this case, the German manufacturer of Hawk lenses – and hire firm – Vantage, which has an office in Prague.
"Alexander Schwartz was the first man I contacted at Vantage," explains Richmond. "We had already taken a couple of sets of his lenses for Kingsman. I had a very good experience with them. I couldn't recommend Vantage more."
The A-camera/Steadicam operator on Unlocked, Jaromir Sedina, also came very highly recommended. "He's the top operator in Prague," says Richmond. "I met him, liked him instantly, and hired him. I had also worked with Vaclav 'Enzo' Cermak (the Prague-based gaffer on Casino Royale – 2006, DP Phil Méheux BSC) in the '90s and he helped me pick all the local crew."
Also on the Prague team was Richmond's focus-puller Chris Bain, and Mark Patten, most recently the cinematographer on Taboo for the BBC. "Mark was great to have on-board and to shoot the second unit in London for us," says Richmond.
Unlocked saw Richmond deploy a healthy mix of traditional composed shots, TechnoCrane, hand-held and dolly work, depending on what the scenes demanded, but nothing too extravagant. "We were very conscious not to do any complicated wirework, or anything like that," says Richmond.
"We shot 24fps," he says. "We didn't do much slo-mo in the movie. We didn't want to be flashy with the camera, or bring a huge amount of attention to the way it was being shot. We tried to shoot and light it in a naturalistic style, and just have the camera tell the story. All these decisions were also taken to keep within the budget that we had, as well as the locations and tight time framework we were in."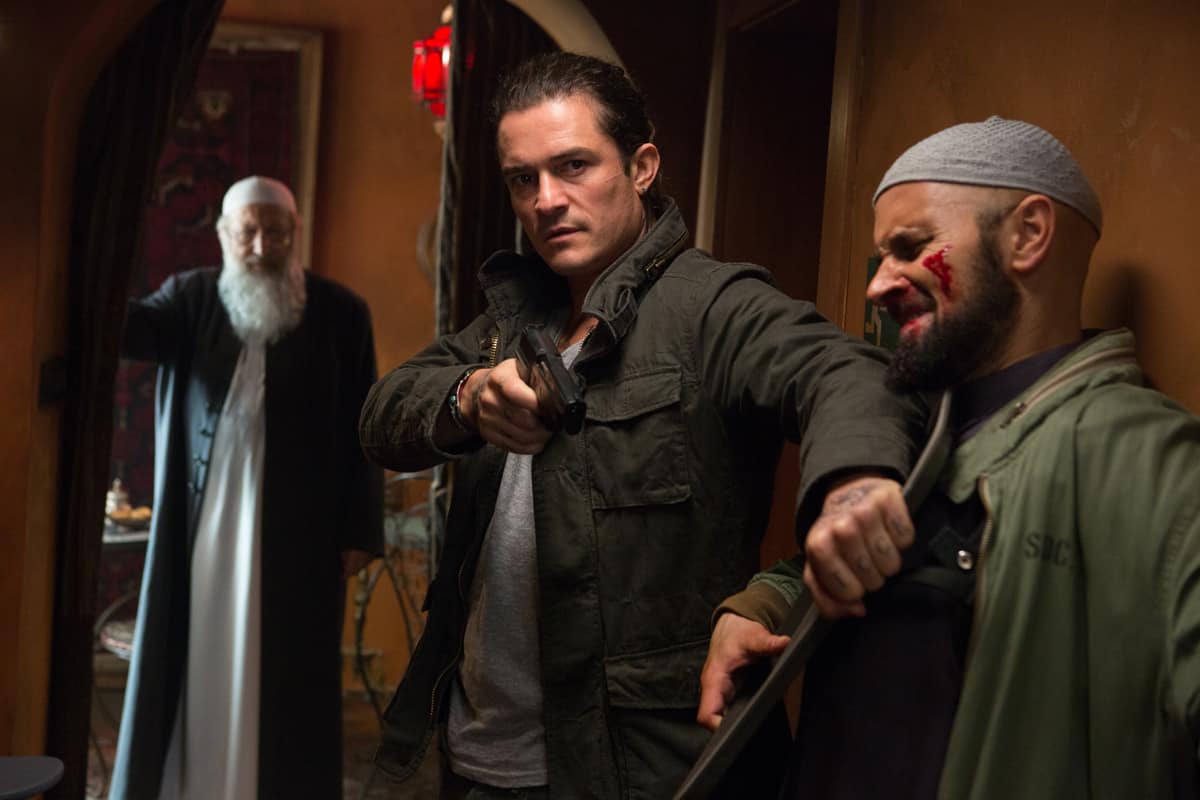 One particular sequence in the movie takes place in a London park where Noomi Rapace, who plays the CIA operative, is staking-out a meet with the terrorist.
"They are using this young kid who is a taxi driver as bait to draw out the terrorist for a meet," says Richmond. "And part of it takes place in a park at dusk. So we had to tell this transition of day into night through this sequence."
As you only get about two shots done in the 'magic hour', Richmond instead had an idea to split the work over five days, for example shooting two or three shots each dusk through the five days, and shooting the day and night sections in a similar fragmentary manner.
"I spent a lot of time in prep making a very detailed shot-list and roadmap to navigate our way through," he recalls. "It worked out very well. The complication was getting everyone to buy into the idea of shooting over five nights, and keep walking away from a sequence knowing you'll be completing it on a consecutive night."
According to Richmond, director Michael Apted is very keen on the collaborative approach, so buy-in from the director was not such a problem.
"He's a wonderful man, an incredibly intelligent guy, and an absolute pleasure to work with," recalls Richmond. "He might have some very specific ideas for particular scenes, but on others it was very much a conversation between the two of us. A lot of it always rolls back to the budget and time, when you are shooting four or five pages a day. Everything goes into the conversation. We would very quickly work out a roadmap for each scene and allow things to evolve, which was quite a pleasant way to work."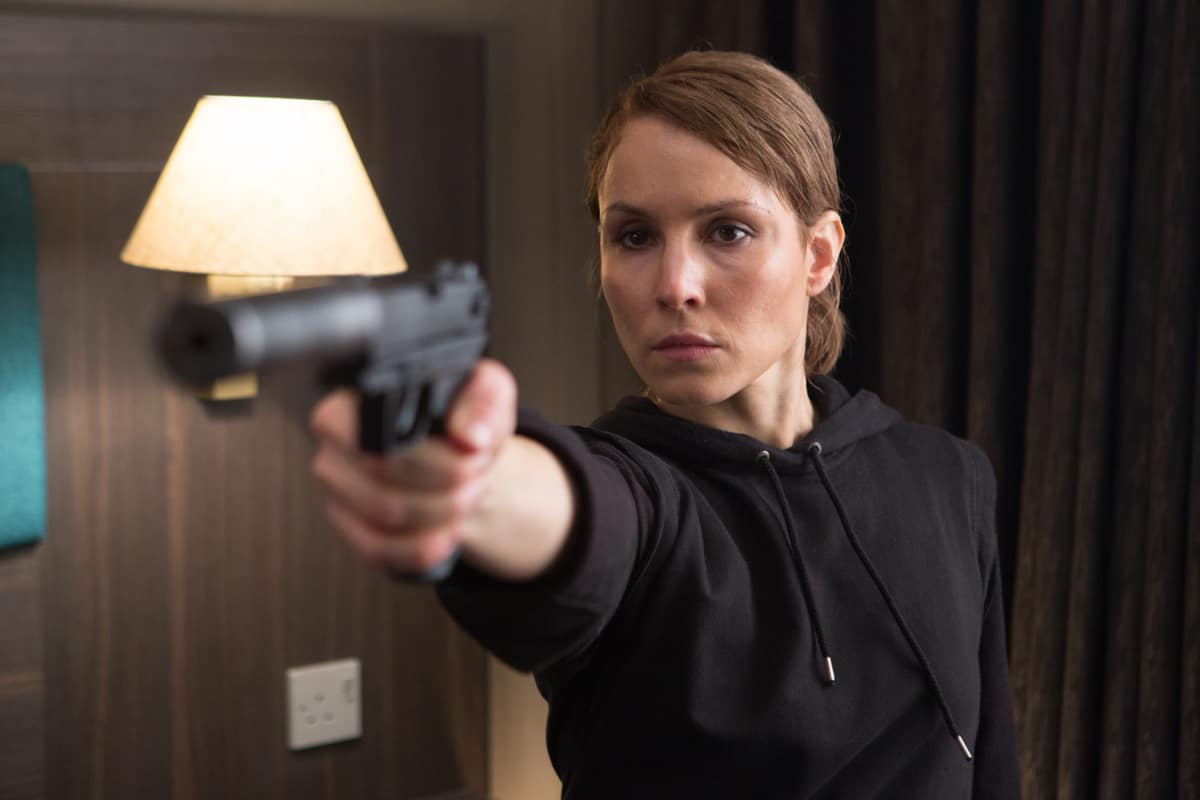 Regarding the look and its preservation from the shoot into post production, Richmond says, "I brought Joshua Callis-Smith, my DIT who I've been with for a few years, with me to Prague. We had monitors that were calibrated in London and we took them to Prague along with look-up tables that we were familiar with. I used one master LUT and we'd tweak as we went along."
Colourist Adam Inglis did the grade at LipSync Post in London, over three weeks.
"The LUT I used was very loosely based on the LUT they had in Baselight at LipSync" Richmond continues. "So when the project came in, the exposures were very consistent with the way Baselight likes to read it. The grade went very well. Adam is a fantastic guy with an amazing eye for colour."
However when the grade was completed, there was a decision from the filmmakers to do some re-shoots and tweak the ending.
"Because the grade had already been completed, it had to all be unlocked – for want of a better word – and they moved it to ARRI in Germany, but I have to say it was pretty seamless."
A highlight for the cinematographer though was working with and meeting Michael Douglas. "For me he is such an iconic actor," says Richmond. "He brings this easy reality to all the characters he plays. So working with him was an absolute treat."