OPTICAL ESCAPE
Denson Baker ACS NZCS /The Luminaries
OPTICAL ESCAPE
Denson Baker ACS NZCS /The Luminaries
"So many different kinds of artistry and expertise go into making a TV series, and every frame of the finished product shows the talent and efforts of hundreds of people," says author Eleanor Catton, about The Luminaries, the six-part Working Title drama she adapted from her own Man Booker prize-winning novel, available now on BBC iPlayer.
Two of those people Catton references are series' director Claire McCarthy and cinematographer Denson Baker ACS NZCS, whose joint credits also include The Waiting City (2009), Ophelia (2018) and the up-coming Domina. The director/DP duo (who are also married) worked in close collaboration with key heads of department - such as production designer Felicity Abbott, and costume designer Edward Gibbon - to create what critics have hailed as an addictive, escapist experience.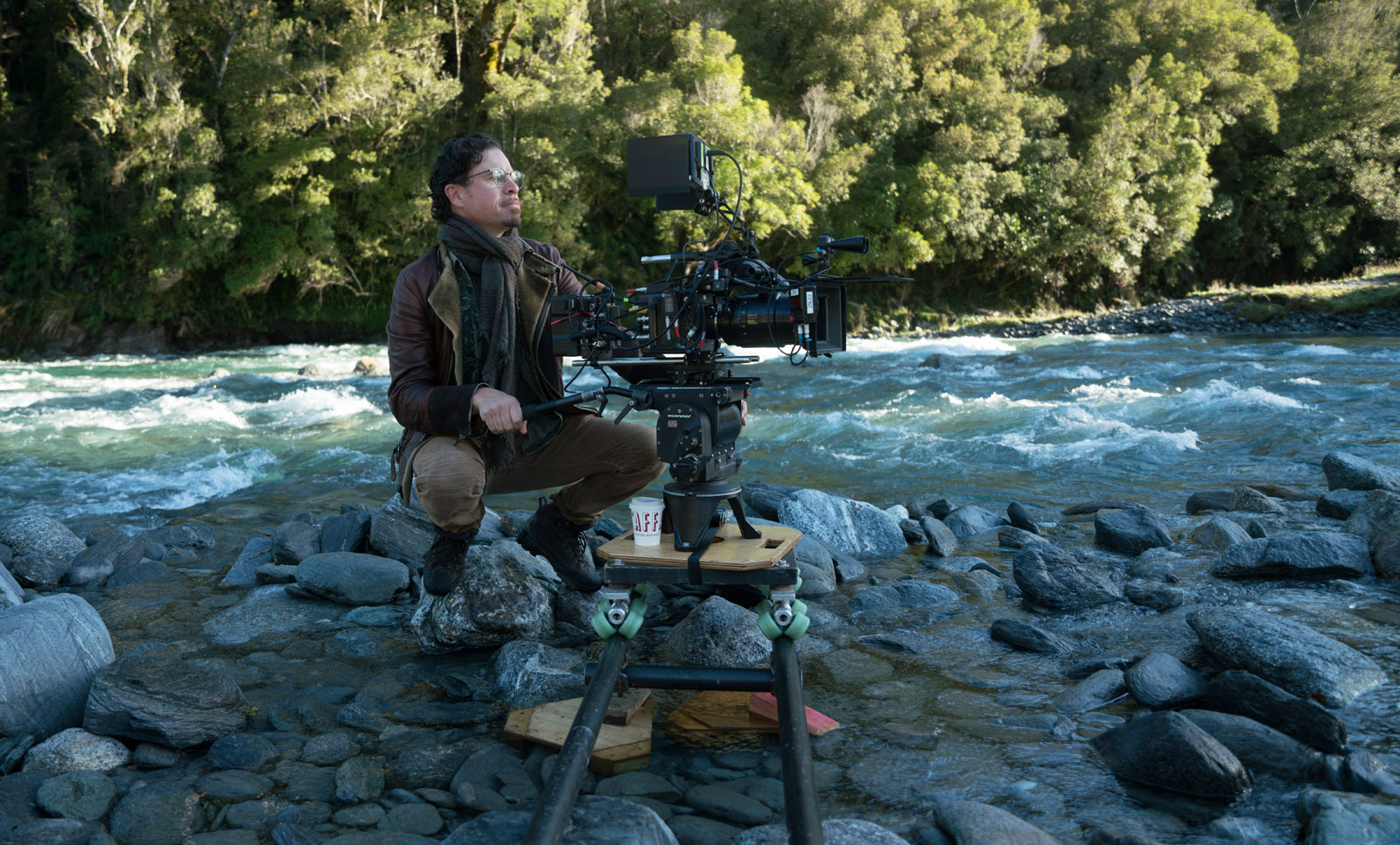 Starring Eva Green and Eve Hewson, The Luminaries is set on the wild west coast of New Zealand's South Island at the height of the 1860's gold rush. It is an intricately woven, suspenseful tale of love, murder, magic, revenge and fortune, told in non-linear fashion. The recreations of the port of Dunedin and the gold town of Hokitika, together with the costumes and the natural beauty of New Zealand, all captured through Baker's lens, have all been widely applauded.
"Claire read the book when it first came out, and loved it," says Baker. "When she heard Working Title were considering directors for the production, she quickly compiled pitch materials and visual references. We then put together a tone and design book in concert with production designer Felicity Abbott as part of the early process of visualising an aesthetic approach. Claire then interviewed with the producers, and clearly made the right impression."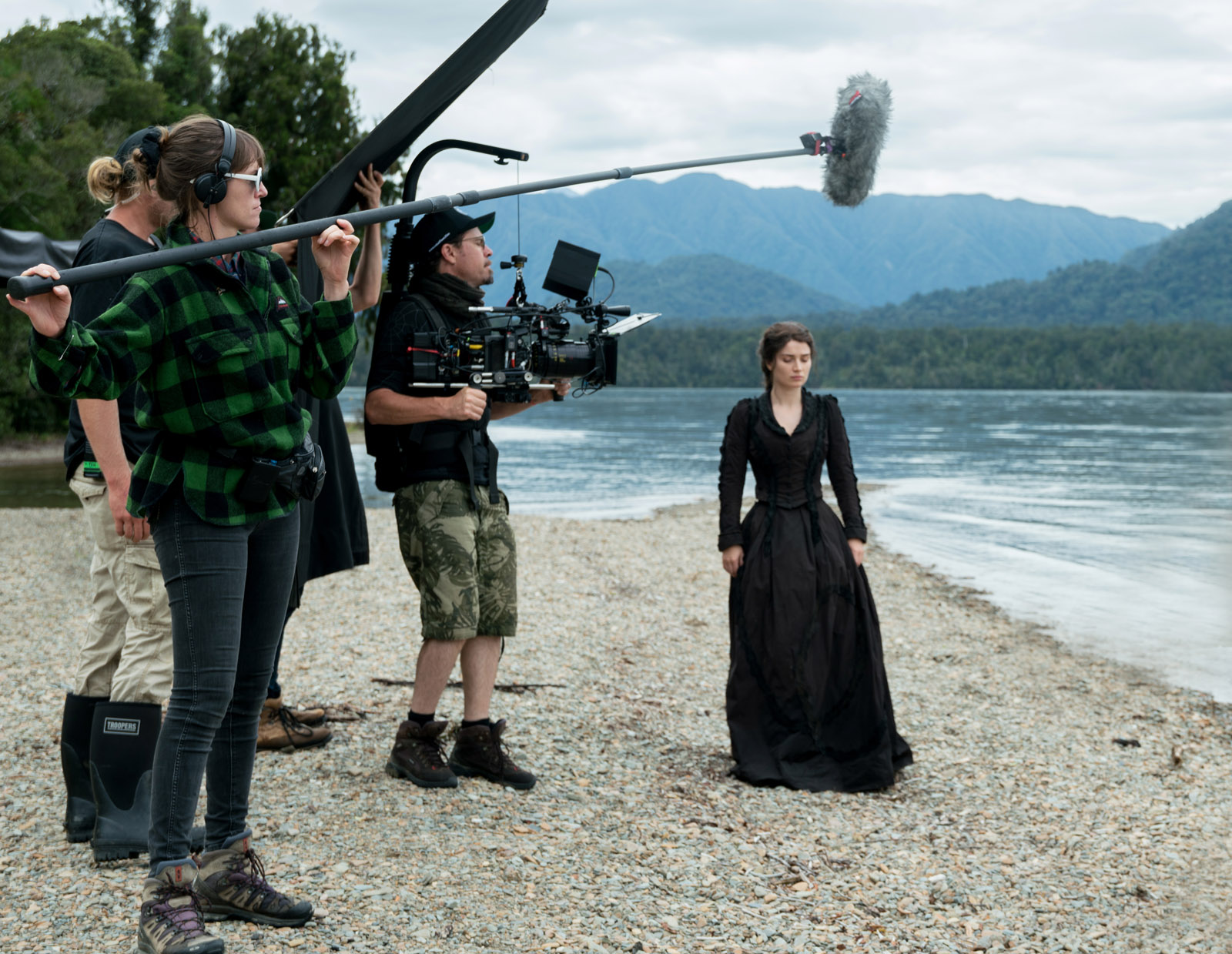 Baker recalls stand-out references for the show's look being The Beguiled (2017, dir. Sofia Coppola, DP Philippe Le Sourd AFC) for its painterly sensibilities, and The Piano (1993, dir. Jane Campion, Stuart Dryburgh NZCS ASC) for its textural qualities and depiction of hardship in the wilderness. "You cannot help but have some reference to that movie when a shooting period piece in New Zealand," Baker exclaims, adding, "the design team had collected a library of archival images from the same time period in New Zealand, so we had a wealth of imagery to be inspired by. We even recreated some of the moments and the characters captured in those early photographs. That said we certainly attempted to create a show with its own aesthetic and aimed for a more contemporary style"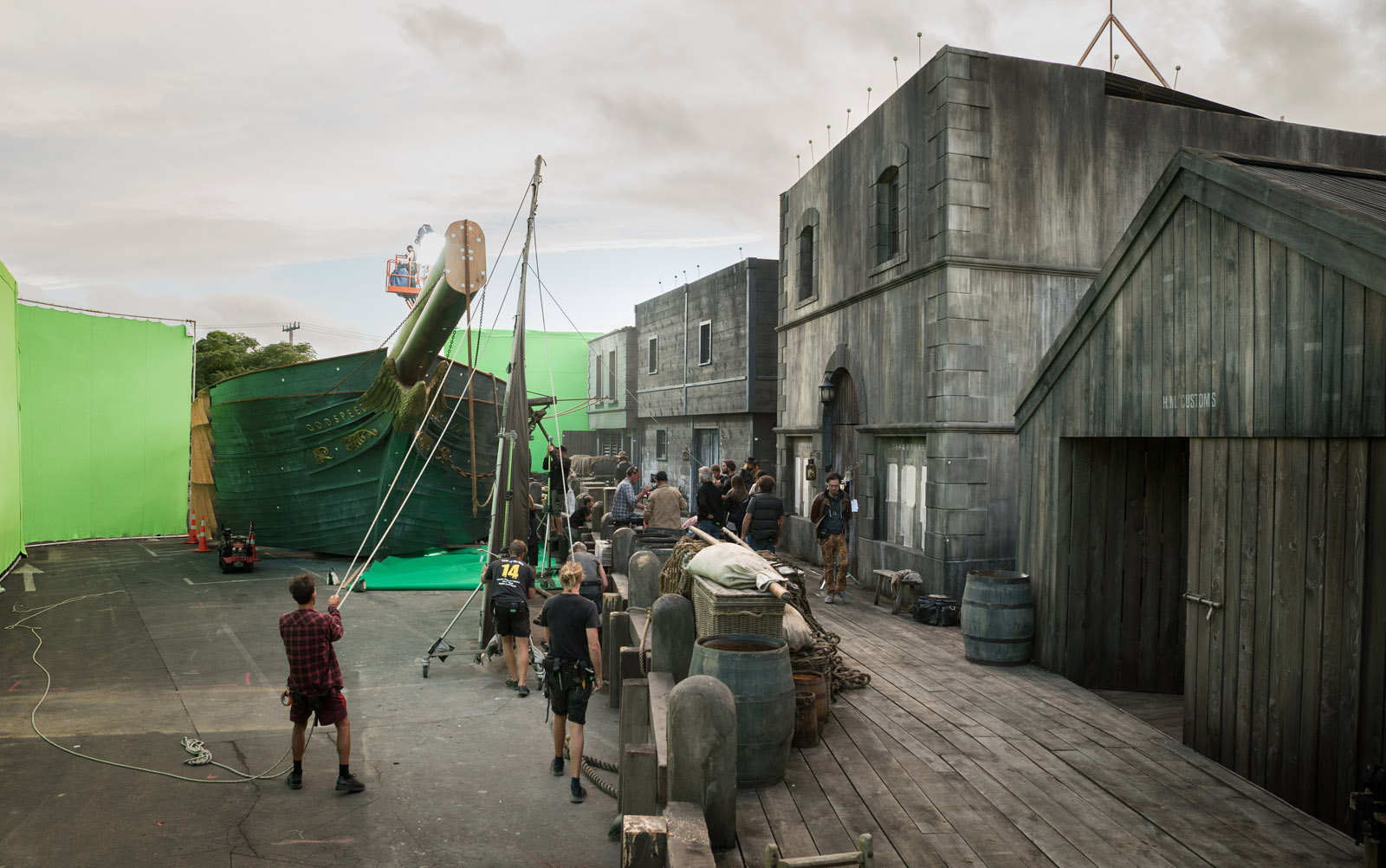 "I tested an array of digital cameras and lenses, and we went with the Alexa Mini and Cooke Anamorphic combination after a blind screening. The general consensus was that those images had the most visually pleasing and timeless qualities - high production value, but nothing too slick or sharp."
- Denson Baker ACS NZCS
Principal photography on the series took place over 82 shooting days, from mid-November 2018 to the end of March 2019. Production encompassed numerous beach, bucolic and mountainous locations around New Zealand's North and South Islands, including the small town of Hokitika itself.
Sets constructed nearby the production's main base in Auckland, included the streets and wharves of Dunedin, with greenscreens for set-extensions in post, 'The House Of Many Wishes' saloon, plus the gold-mining town of Hokitika. Baker also spent four days during pre-production travelling the coastline from Whangaroa Harbour in the North and down to Invercargill, at the very southern tip of South Island, shooting rugged coastlines and ocean swells for the sea-faring parts of the story, from the ground, sea and air.
The Luminaries was shot on Alexa Mini's using Cooke Anamorphics, but framing for a 2:1 extraction, with Tiffen Black Glimmerglass filtration to help soften the image. The camera package was provided by Imagezone in Auckland.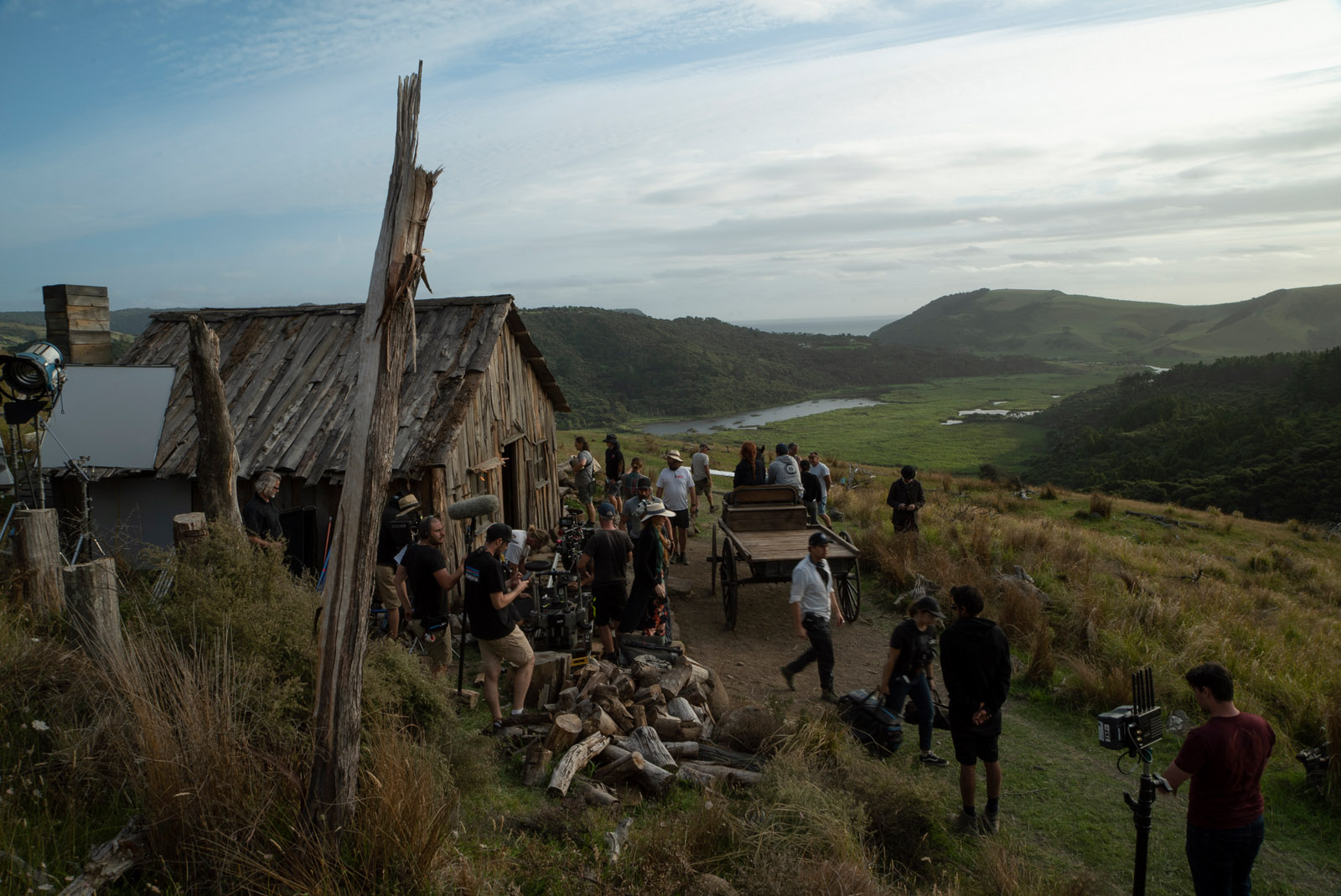 "I tested an array of digital cameras and lenses, and we went with the Alexa Mini and Cooke Anamorphic combination after a blind screening," Baker explains. "The general consensus was that those images had the most visually pleasing and timeless qualities - high production value, but nothing too slick or sharp."
During his look-development work on the show, Baker collaborated with colourist Alana Cotton, at Images & Sound in Auckland (who also completed the DI), to evolve a set of LUTs that would subtly enhance shades of colour in the image, along with layers of intrigue in dark areas, and whose filmic emulation would complement the distressed, lived-in looks of the sets and costumes. This look-development work also included how gold would glisten and catch the light in its different forms as physical metal and artistic motif.
"Visually, we wanted the image to have energy, so we used crane, dolly and Steadicam, plus DJI Ronin on tracking vehicles, to bring-in cinematic sweeps and swooping movements," says Baker. "We also incorporated a fair amount of handheld too for more intimate moments in the story. I am quite articulate with my framing and compositions and like to be hands-on with that. For her part, Claire does not like to pin down the actors down, and likes improvisation, and I feel can make framing decisions that are in tune with her needs."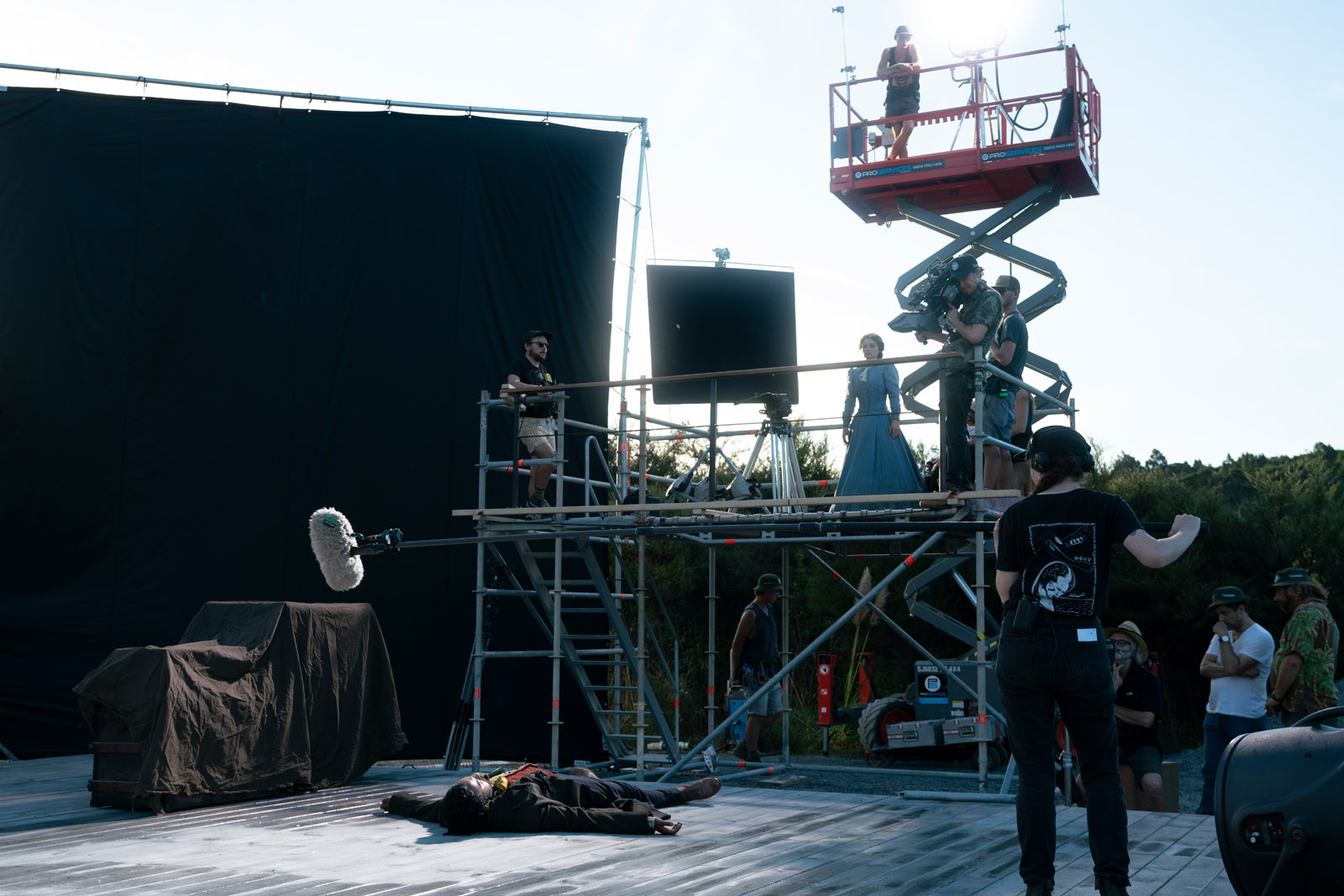 Baker says he discussed the lighting requirements for the show at great length with production designer Felicity Abbott.
"We talked about rendering the textures and colour palettes at all of our locations, and especially those within 'The House Of Many Wishes', with its distressed dressings and wallpaper, and how I could shape the light and shadows to create the intriguing mysterious interior. Claire was keen to have strong shafts of light in some of those scenes."
Accordingly, 'The House Of Many Wishes' was constructed with carefully placed windows, plus a skylight above, allowing Baker to direct soft key lighting from different directions. Printed acetate, to emulate stained glass, was affixed to the window above the central staircase. Baker typically lit these scenes using DoPChoice five-foot Octas, with ARRI S60 LED SkyPanels as the key source, together with practicals. As the main lamps were on wheels, they could be quickly brought in and easily adjusted in tune with the actors' movements.
For the exteriors, the lighting was kept naturalistic, but with an air of dark moodiness. "Our 1st AD, Luke Robinson, was great at scheduling for time of day, " says Baker. "We would typically put up soft 20 x 20s, and cut and shape the light with lots of negative fill. Also, New Zealand is the land of the long white cloud, and that worked in our favour in terms of consistency."
Production gaffers were Thad Lawrence and Sam Jellie, with the lighting package supplied by Fat Lighting in Auckland.
It's rare, like gold dust, for a wife and husband to form a directing/DP double act. So how do they work together?
"Claire is a very visual and gets actively involved with the lighting, framing and image composition," says Baker. "As we live and travel together, we get to talk a lot away from the set, to discuss ideas and make decisions. On-set, we have a shorthand, so the level of communication is a lot less than I would normally have with another director. During the shoot, Claire is right beside the camera with the actors, and watches playback on her own handheld QTAKE monitor. It all works pretty well."