Volumes & Bathtubs
Across The Pond / Mark London Williams
Volumes & Bathtubs
Across The Pond / Mark London Williams
Around when our September column arrives (not to get ahead of ourselves) it will be time for the Emmy Awards here in L.A. By which we mean, in these plague-riddled times, a series of streaming broadcasts (at least on the "Creative Arts" side, where we find the cinematography categories), on Emmys.com beginning Monday, Sept. 14, through Thursday, Sept. 17, at 5:00 p.m. PDT with a fifth live broadcast ceremony on Saturday, Sept. 19, on FXX.
That's a lot of creativity!
So if you've never been "to" an Emmys show -- particularly on the Creative Side (which has lived in the shadow of the "main" Emmy night, traditionally a week later, where best actors, actresses, dramas, comedies, et al, are honored), consider joining us, and deciding who was eminently deserving, who was robbed, etc. The only regret is that there will evidently be no freewheeling Q&A in the press room after, where remarks both thoughtful and scandalizing can add to the merriment and coverage.
In order to bolster your Emmy handicapping, we will endeavor to talk with some of the nominees over the next couple editions of this particular column, starting right now -- if the present age teaches us anything, it's that time is of the essence -- with Greig Fraser, ASC, ACS, a previous Oscar nominee for Lion, and now an Emmy nominee, shared with Barry Baz Idoine, for his work on Disney's The Mandalorian, in particular its Western-like penultimate episode, The Reckoning.
But the nomination might be considered a stand-in for the whole season, on which Fraser also shared a co-producer credit, in part because of his already storied work in helping series creator Jon Favreau set up the LED-based "volume" -- as we're calling certain 21st century sound stages now -- on which at least half of the series was shot, meaning that locations all over space were realistically rendered, in real time, on the equivalent of an updated green screen.  Except that what used to happen only in post can now take place as you're shooting it, with backgrounds moving as the camera moves, thanks to an amplified Unreal gaming engine making all the necessary movement calculations.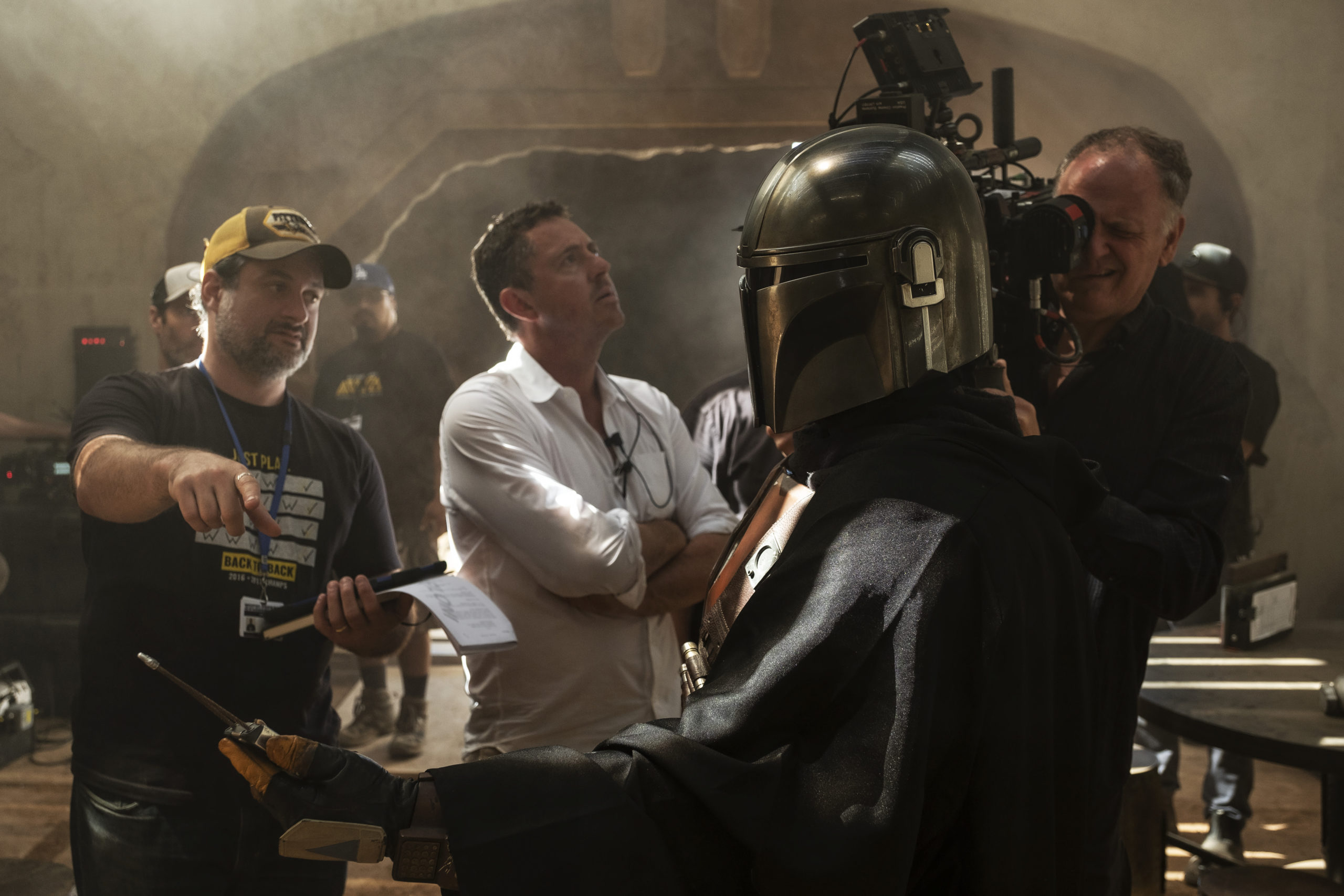 "The technology didn't drive the story -- the technology was helpful in telling that story,"  Fraser told us.  But the tools used, "the magic -- the background on the LED screens," coupled with "all that beautiful parallax you'd get in real life," also mandated some specific choices on the camera side, namely a large frame ALEXA, with Panavision Ultra Vista glass. "I think this was the first show they've been on," Fraser says.  "You get all the beauty of anamorphic and all the depth."
You also get a busy DP using this equipment, and Fraser recounts that he "needed to go off and do Denis' movie," by which he means the upcoming, already buzz-heavy adaptation of Dune, directed by Denis Villeneuve. So he "needed someone to fully understand" how to shoot in this new environment, and that someone turned out to be Idoine, "who came in halfway through my preproduction period." He notes that DPs rarely collaborate with their counterparts on series episodes -- it's usually just directors. But in this case, he needed someone who could be a quick study in how to "space things in the volume." But it wasn't just Idoine (who was also second unit DP on Rogue One, which was Fraser's entree into the Star Wars galaxy), who was an early collaborator. With so much rendering in cinema now, and particularly on a show like this, "visual effects is now heavily involved in preproduction."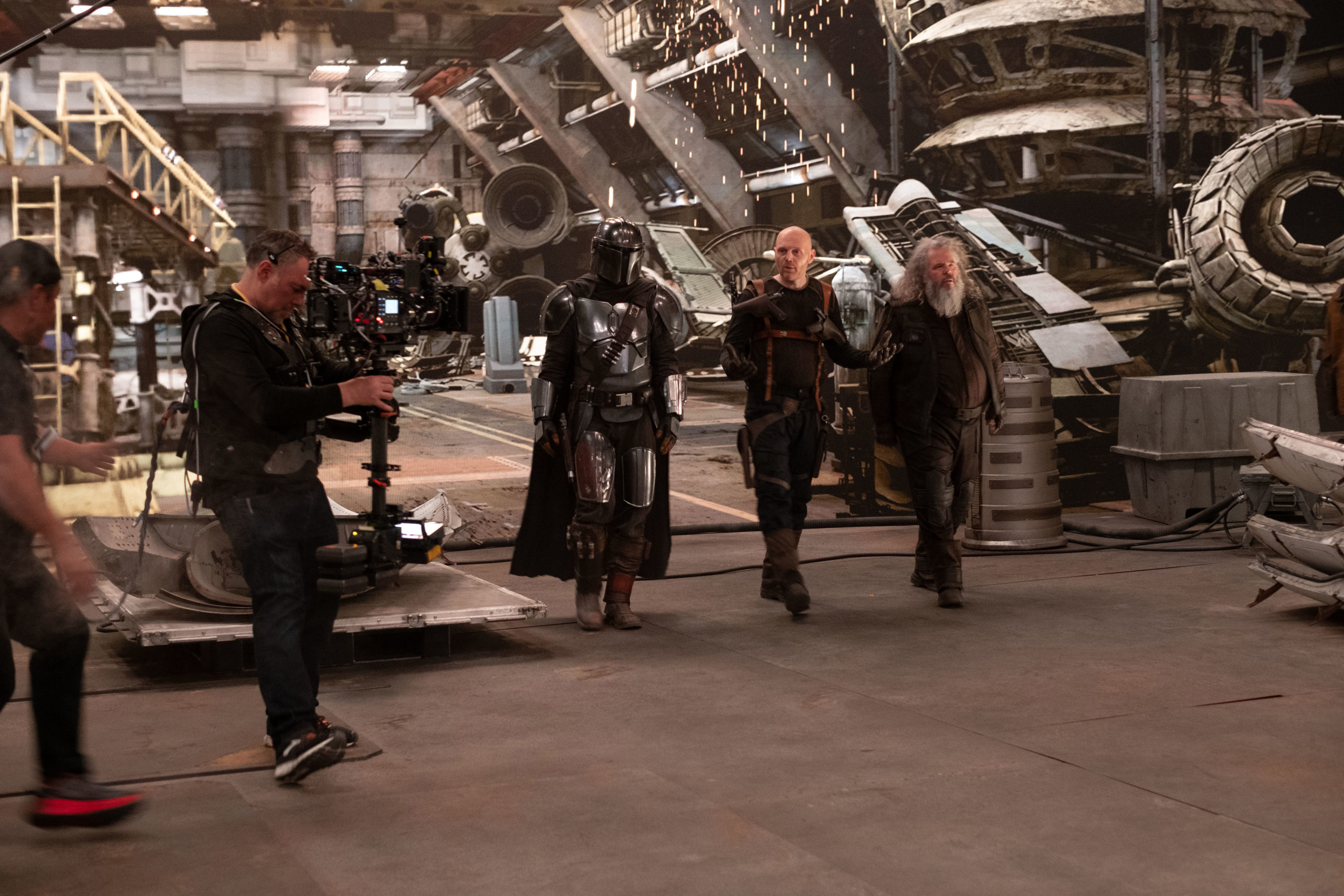 So questions about set-ups, lighting, moves and more in the "volume out of space," to put it in somewhat Lovecraftian terms, leads to questions like "is it good for the DP? Or is it good for post?" Ideally, Fraser says, "it should be good for both."
Of course, another consideration for sets now, whether actual or virtual, is -- is it safe? In other words, how does one proceed during a pandemic?
Fraser allows that he's "definitely done some Covid shooting -- an Apple commercial, and another commercial about a month ago." These were smaller crews, of course, but he found that "you just have to cover up," not only wearing the mask, but constantly washing hands and cleaning equipment. "It's  just been common sense. It's what all the smart people have been saying."
Another smart person who recently said a few things was John Simmons, ASC, one of the Society's recently elected VPs, and himself both a previous Emmy winner, and now current nominee in the three-camera category for the Remember Black Elvis? episode of Family Reunion.
In the days before nominations were announced, Simmons was the guest in one of Zeiss' quarantine-spawned "Live Conversations," which have occurred over Zoom every week or so.
He told of how an initial love of photography (and also painting), documenting the world around him, led him to the DP's chair. "I'm a framer," he said, harkening back to work as a photographer for the Chicago Defender newspaper, capturing civil rights demonstrations (the first time around) in the American south when on assignment, and eventually folding those sensibilities into what he learned about lighting from painters like Caravaggio, Vermeer and Hopper -- "Cats like that." When teaching cinematography at UCLA, he would even open his classes by having them meet at a museum.
As for lighting, he likened what he does to what fellow Emmy winner and current nominee Donald A. Morgan does, on shows like The Ranch, and his trove of earlier work, in terms of taking feature-style lighting to three-camera shows, and exploring "the idea of the shadow hiding something."
And if the shadows hiding something conjures up Jung, so too might one of lockdown's recent viewing pleasures, the BBC's Swan Lake Bath Ballet, where ballet dancers all around the world move to the legendary Tchaikovsky score… in the tubs in their bathrooms. They all had to act as their own camera operators, too, as the DP of record, Nicola Daley, ACS, attests. As for camera choice, they made sure the dancers "had a phone that could shoot 4K, a couple had Android phones that did 3K, so we settled on phones.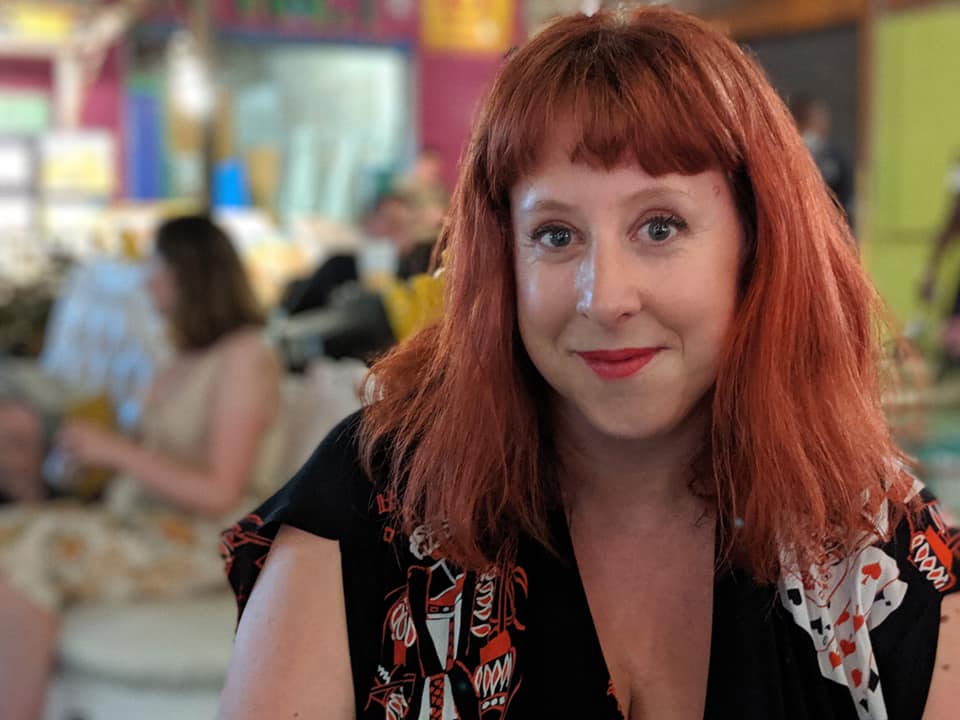 We also spent a lot of R and D time working out how we could get the feed from their phone to a laptop which could then be screen shared over Zoom so we could sit and watch what they were filming live. There was some lag which was very hard for (choreographer) Corey (Baker) to work out timings with the music and dance but we got there in the end!  We used the Filmic Pro app to make sure all their phones were recording the same frame rate and I could then control things like exposure, white balance and focus."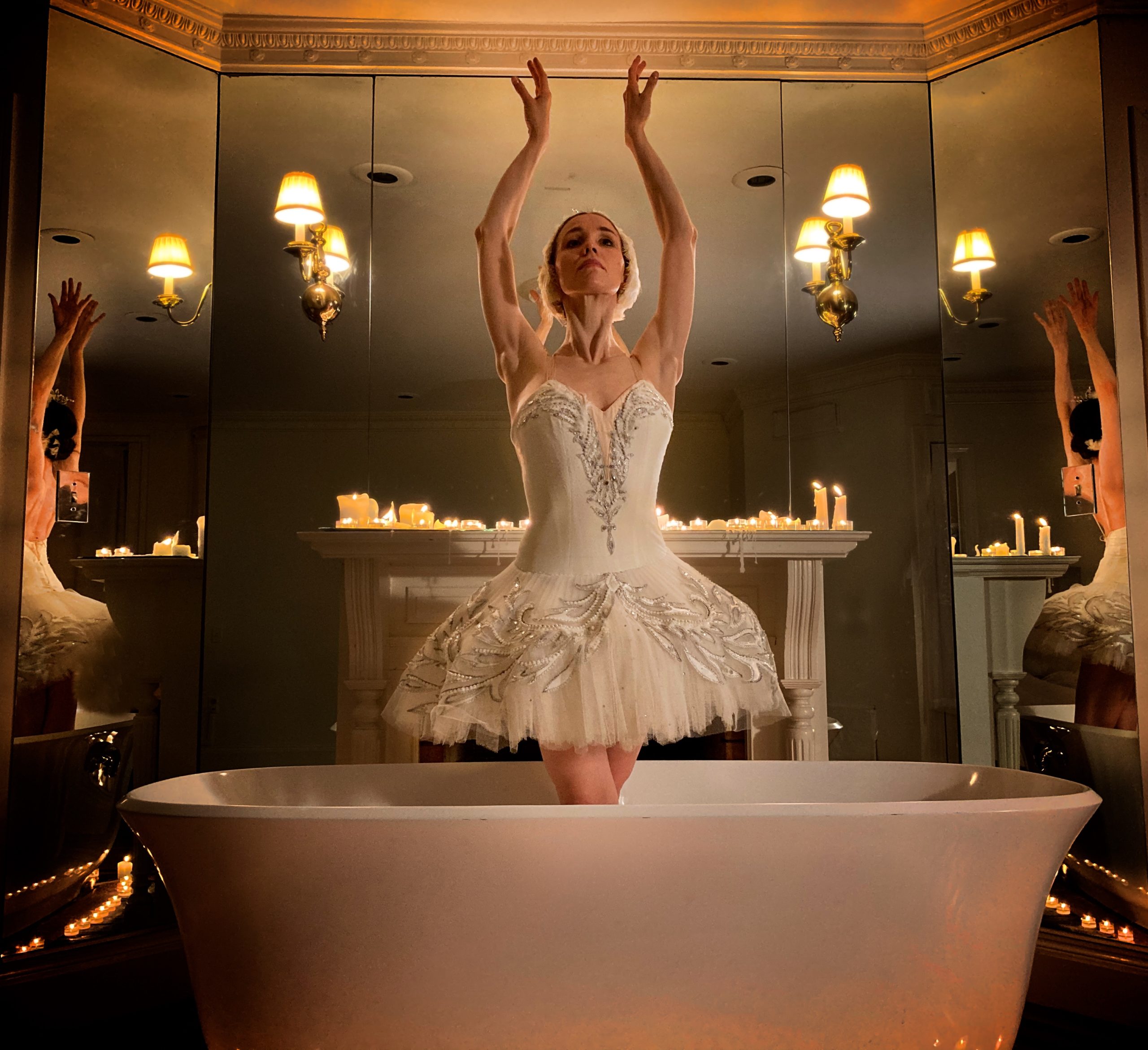 Some of the "on set" equipment included phones gaffer-taped to broom handles and willing husbands performing "tracking shots" with gimbals atop children's scooters. "I loved working on the film," Daley says "but I did need a chiropractor session after sitting on Zoom all day every day for 3 weeks!"
Also generating some buzz as "lockdown viewing," and using a dance-like sensibility,  is Amazon's upcoming release of Chemical Hearts, based on the YA novel of the same name (almost -- there's a "My" in the book title). Cinematographer Albert Salas says he and director Richard Tanne wanted to give the story of first loves, traumatic pasts, and the redemptive possibilities of high school journalism "the aesthetics of a 90's movie. We designed a very intentional choreography of long camera movements based on the positions of the actors on set and shooting the least amount of coverage as possible. Harris Savides was a great inspiration for camera movements. We shot the entire film on one camera."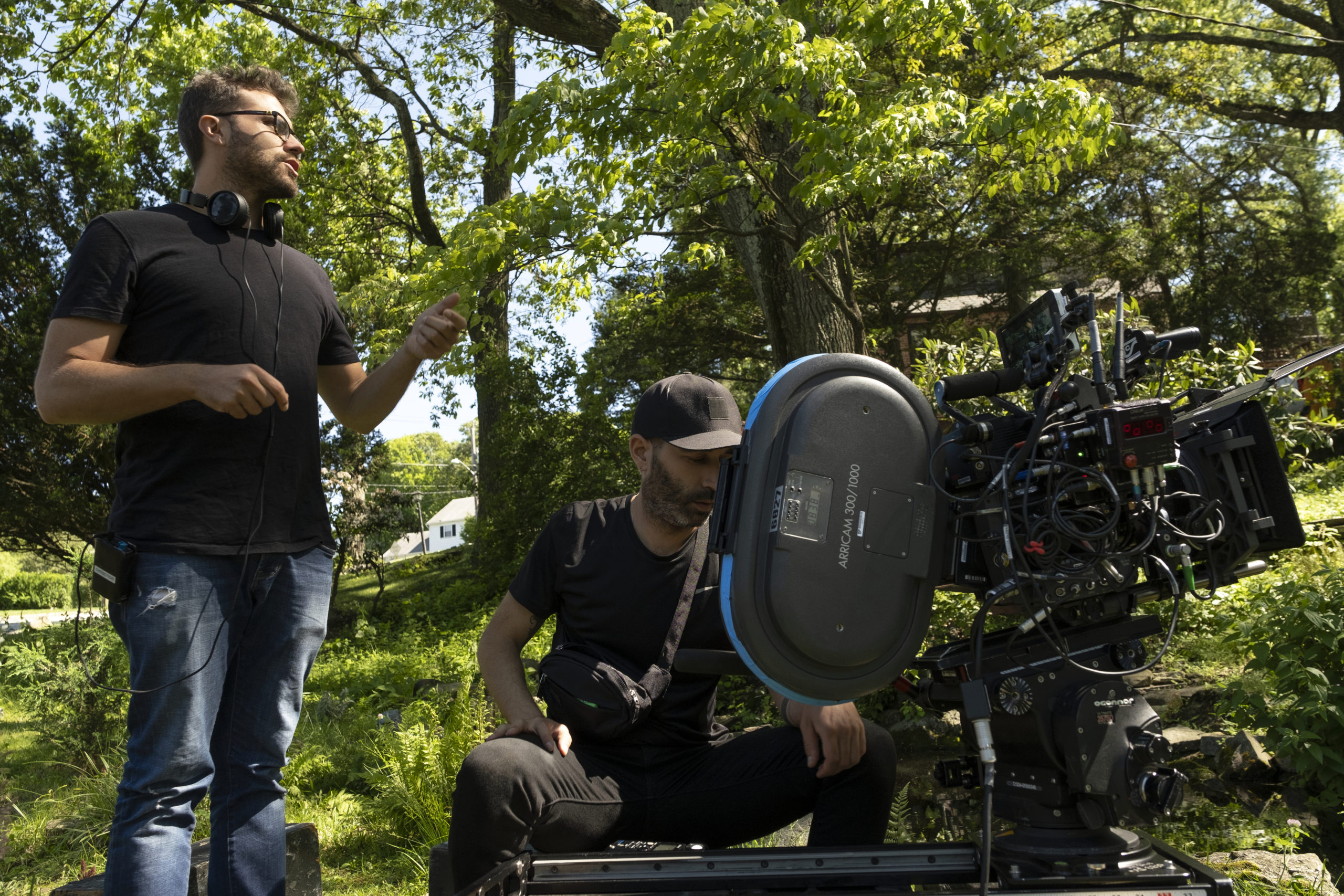 That one camera was an Arricam LT with Cooke S4 glass, shooting Kodak 5219. The film was shot in New Jersey, last summer, and of course while this is everyone's "lost summer," much speculation remains about what next summer might bring.
On that note, the HPA -- Hollywood Professionals Association -- also recently took to Zoom for an "Industry Recovery Task Force Virtual Global Town." Ably facilitated by colleague Carolyn Giardina, who is the tech editor for Hollywood Reporter, panelists included Michael Cioni, Global SVP of Innovation, Frame.io, Steve Rivkin, President, American Cinema Editors, Dr. Daniel Z. Uslan, Co-Chief Infection Prevention Officer for UCLA Health, and former member of the LA Board of Supervisors, Zev Yaroslavsky.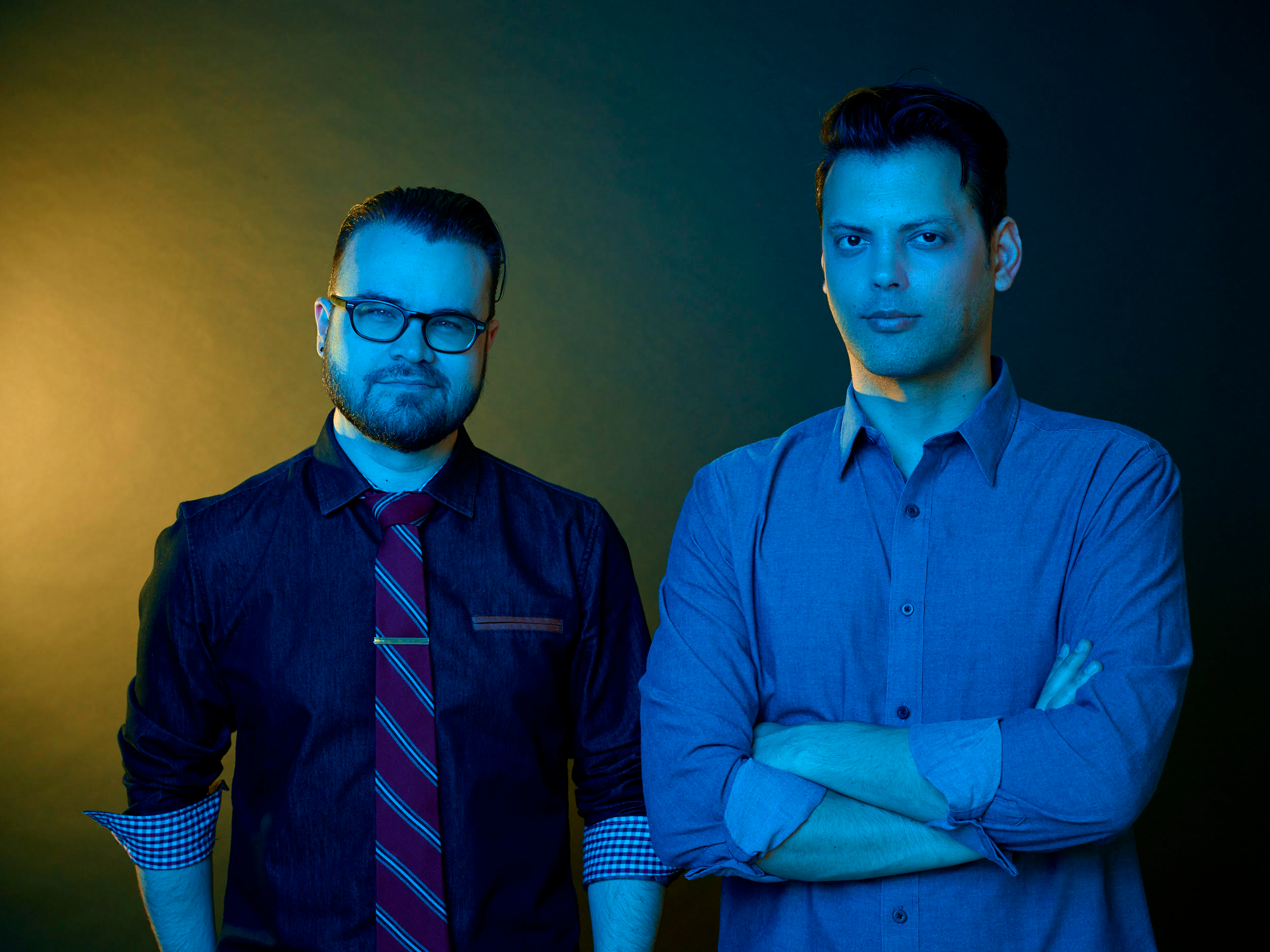 As Dr. Uslan noted, "if you'd said three months ago New York would be (relatively) safe to shoot in, and Atlanta would not, people would look at you like you're crazy." But "relative" is, of course, still relative, and he also noted questions remain, such as "how do you run the video village? How do you do craft services? How do you do hair and makeup?"
As for video village, referred to as the "germiest" place on a set, Cioni contends "a new normal" has been established, and "we're never going back," which is basically using "web-friendly CODECs"  and taking "the highest quality file we have to generate the lowest quality file we need," making  in the internet, then, the once and future video village.
Still, though, as Yarovslasky observed "when L.A. sneezes the rest of the state catches a cold," because of how much of the "storytelling" industry is based here, and also because of the 20 million people who live in Southern California. He contrasted that with the 4 million in recently reopened New Zealand. He also noted the island nation "has a very educated prime minister. I wish we had one," he ruminated.
And while acknowledging that  "you are the most imaginative industry we have," he also concluded that even with workable web CODECs, "post-production won't mean anything if there's no production."
So here's to less sneezing and more masks -- and an increasing "volume" of work.
See you 'round Emmy time. @TricksterInk, AcrossthePondBC@gmail.com