Shining a light on...

Gaffers 'R' Us / Carolina Schmidtholstein
Shining a light on...

Gaffers 'R' Us / Carolina Schmidtholstein
Fact file
Age: 51
Born: Black Forest, Germany
School: Abitur Bremen, Germany
Training: German TV & Film School / UK as electrician with City & Guilds 2360 Certificate
Early career: Outside Broadcast (OB) trucks/camera control, Germany
Lives: London
Hobbies/Passions: Art
Selected filmography (as gaffer, unless otherwise stated):
23 Walks (2019)
Hope Gap (2019)
The Bisexual (TV series) (2018)
The Durrells In Corfu (TV series) (2017)
The Child In Time (TV movie) (2017)
The Time Of Their Lives (2017)
The Hippopotamus (2017)
Young Hyacinth (TV movie) (2016)
Wasted (TV series) (2016)
Churchill's Secret (TV movie) (2016)
Life In Squares (TV mini-series) (2015)
The C Word (TV movie) (2015)
Downton Abbey (TV series) (2nd unit – 1 episode) (2014)
Marvellous (TV movie) (2014)
The Smoke (TV Mini-Series) (8 episodes) (2014)
Dates (TV series) (9 episodes) (2013)
We Are The Freaks (2013)
The Village (TV series) (2013)
Notes On Blindness: Rainfall (Documentary short) (2013)
Misfits (TV series) (2012)
Song for Marion (2012)
Broken (2012)
The Man Who Crossed Hitler (TV movie) (lighting gaffer) (2011)
Green Zone (lighting technician) (2010)
M.I.High (TV series) (lighting – 9 episodes) (2008-2009)
Holby Blue (TV series) (best boy –­­ 12 episodes) (2008)
Brick Lane (electrician) (2007)
Hallam Foe (electrician) (2007)
Driving Lessons (best boy lighting) (2006)
The Queen's Sister (TV movie) (electrician) (2005)
The Truth About Love (electrician) (2005)
Sherlock Holmes And The Case of the Silk Stocking (TV movie) (electrician) (2004)
The Football Factory (best boy) (2004)
Love In A Cold Climate (TV Mini-Series) (electrician extra – 2 episodes) (2001)
Band Of Brothers (HBO mini-series) (dailies sparks trainee) (2001)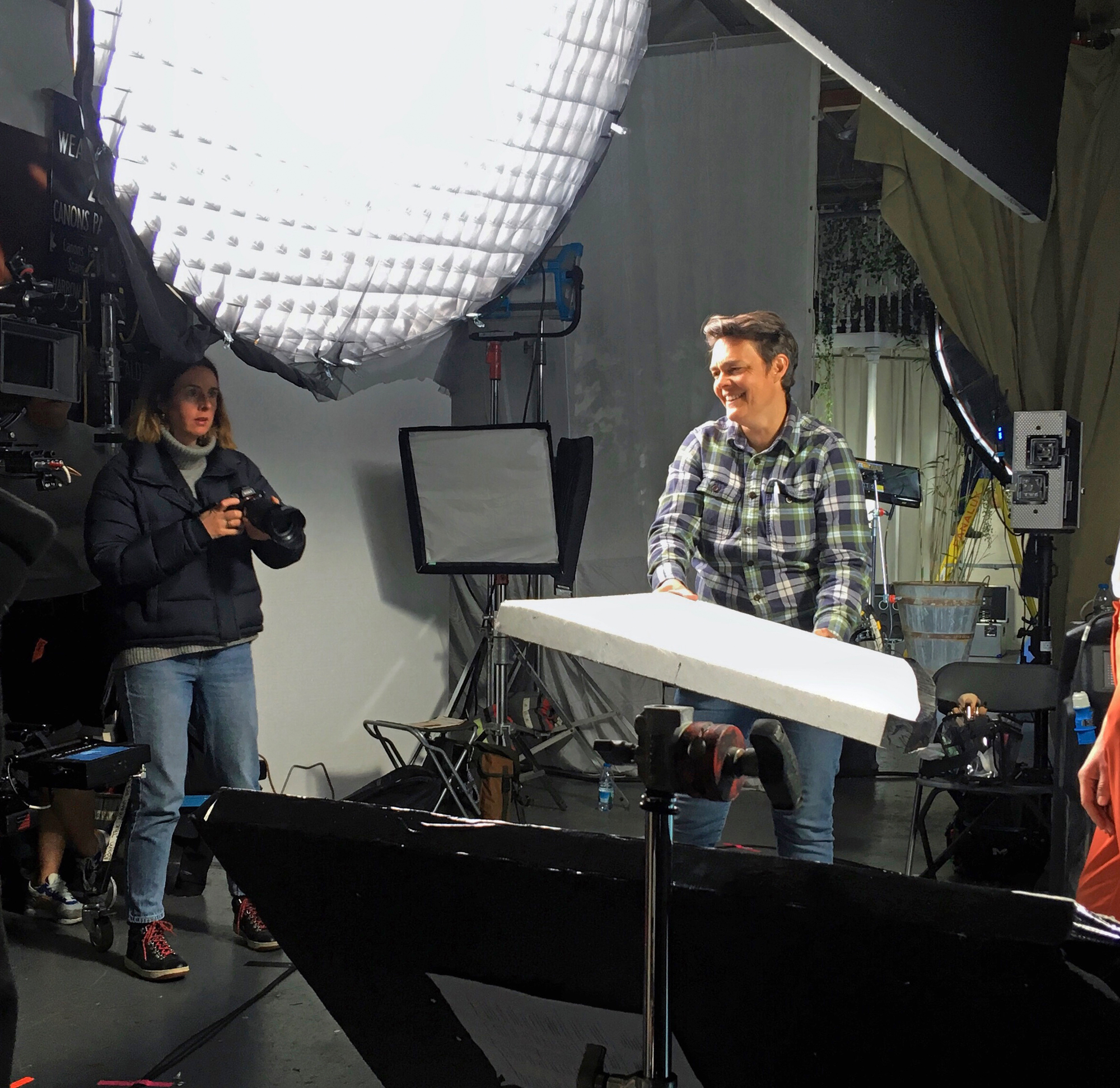 How did you get started?
I was originally a vision controller in studios and OB Vans in Germany, working in different roles including camera control and VTR. Then I worked as a camera assistant in documentaries and wanted to move into fiction where I could learn more about lighting. I moved to the UK to get work experience and went back to college to get electrical qualifications. It's essential because it gives you so much confidence in what you can do when you know the basic ground rules. In lighting, safety is always a key concern.
Big Break
My big break was through DP Graham Frake BSC. I started to spark for him and gaffer Tom Gates and he took me under his wing on films such as The Truth About Love. We kind of clicked when we first met, and I think he first saw my potential as a gaffer.
A few years later Graham asked me to gaffer the BBC film The First Men In The Moon. That was my first, big, 90-minute TV film, all shot on-set at Pinewood. It was a big production for me as gaffer, albeit having worked on much larger sets as a spark and best boy before. It was an exciting experience, and a bit nerve wracking, all at the same time. I was in awe at the size of the production set and learned a lot. We used a lot of big Kino Flo blanket lights and Graham knew exactly what he wanted – mixing big satellite with directional units to accentuate particular moods. It was a good initiation into the world of gaffering and we did some more projects together afterwards.
Shortly after, I started working with cinematographer David Odd BSC, first on TV drama The Village and then many following projects. On Broken, with Rob Hardy BSC, I learnt to appreciate big surface lighting and further loved the quality of Tungsten filament light. I also loved working with Suzie Lavelle ISC BSC on the fire fighter drama The Smoke, and Alan Almond BSC on Life In Squares, as well as Churchill's Secret with Fabian Wagner BSC – all great learning experiences.
Recently I enjoy working on many projects with DP Anna Valdez Hanks. Also with Angus Hudson BSC, Katie Goldschmidt, Diana Olifirova, Ben Wheeler, Maja Zamojda BSC, Oona Menges, Mattias Nyberg and again with David Katznelson BSC.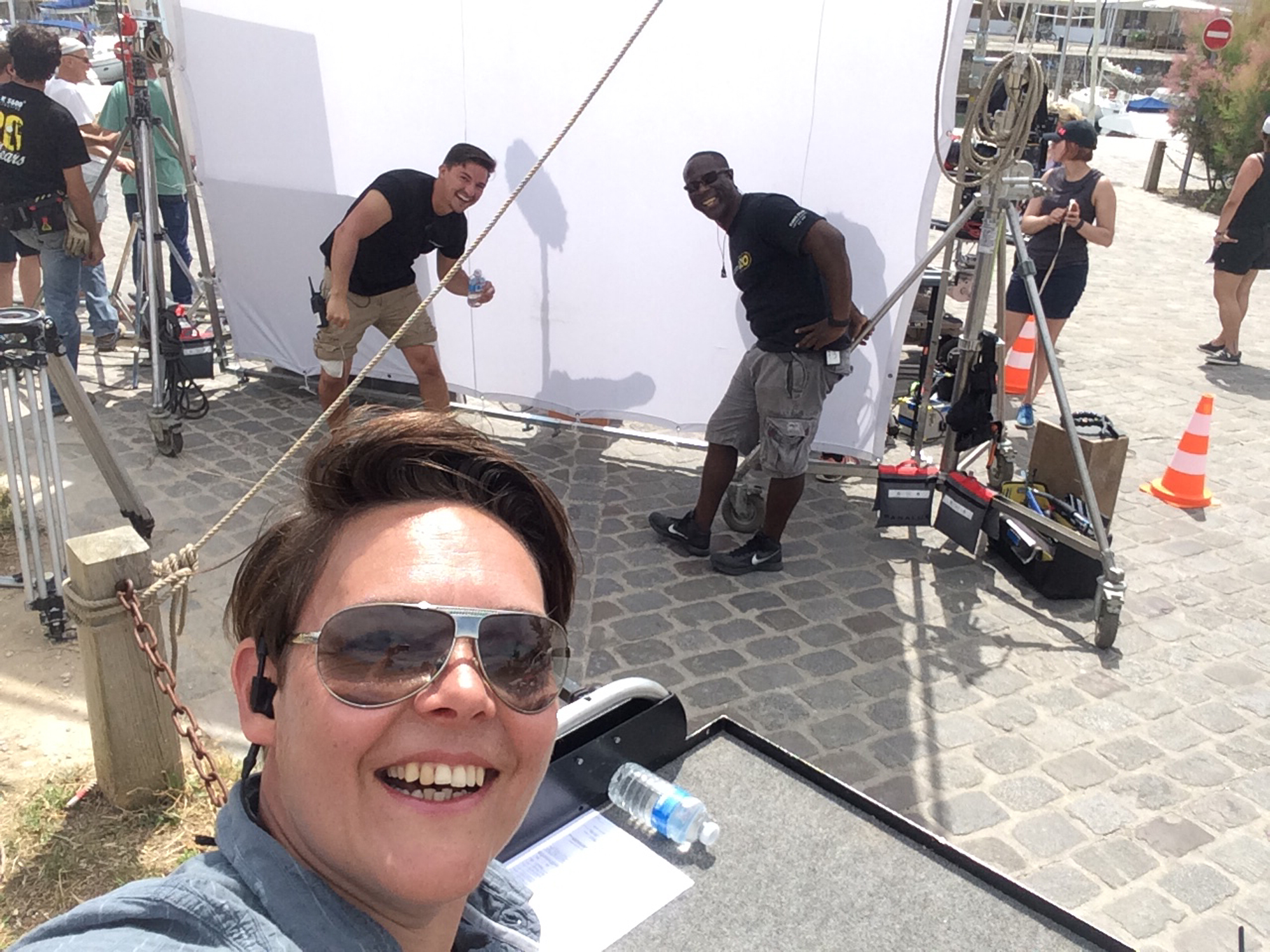 What attracted you to film lighting?
It's a great job – with three main parts, which I find equally fascinating – the creative part, the technical skills, and the psychology of managing teams. Creatively, I love the initial prep phase, working with the art department and going on recces to get the feel of what we are looking to achieve. I like to spend a lot of time in the art department studying the mood boards. I find that really exciting.
I love my team and have learnt that to get the best results you have to understand each one of them. After a while that comes naturally, but initially I had to work to get that right. I have a loyal core team, including best boy Damian Cooper and sparks Delroy Burley and my recent excellent floor spark Henrietta Jacobson. Naturally, we go out of sync sometimes, so I recently enjoyed working with best boy Alan Millar and Haydn Boniface.
Working with cinematographers
The gaffer/cinematographer relationship should to my mind be very much a dialogue – a collaboration to develop the mood we'd like to cultivate with lighting. So I like to work with cinematographers who see lighting as a creative partnership. It might ultimately be the cinematographer's decision, but we do create the look together, so I like working with people who give me that freedom and input.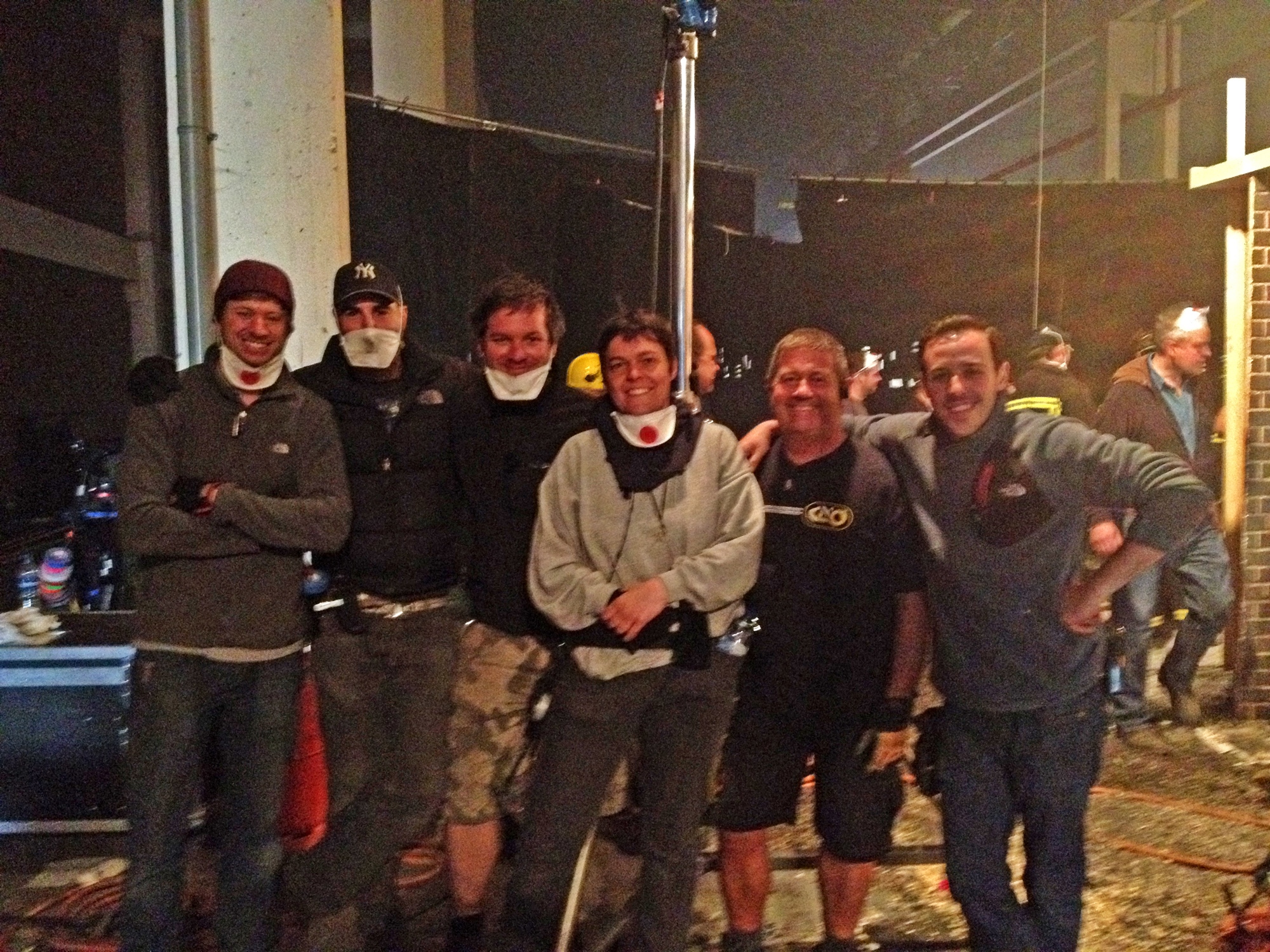 Women in film lighting
I have often been one of the first. In Germany, I was the first woman in the OB department at the company where I worked, so it's nothing new for me. I like to do what I like doing, and it doesn't stop me if there are no other women around. It's not about gender. It's about the job you are doing.
Perhaps there is a bit of camaraderie between the men – fathers, sons, brothers and uncles – passing on the jobs to one another. If you are a bit of an outsider, you have to recognise that you have to work hard to keep proving that you can do it. Having said that, I didn't experience any obvious obstacles to getting into the industry, and lighting teams pretty soon realised that I knew what I was doing.
Recent work
One of my latest films, Hope Gap, was shot half on location and half in studio. The lighting all had to match, so in studio we used a mixture of 10K and 20K lights and an overhead rig with Panalux space lights. I used softboxes through removable ceiling panels so we could lower the softbox into the room through the ceiling for a nice soft light. We finished off the softboxes with a black net to avoid unwanted bounce light. I could see the riggers were looking at me and thinking 'OK, whatever she says', but it was a nice idea that worked out well. Always satisfying!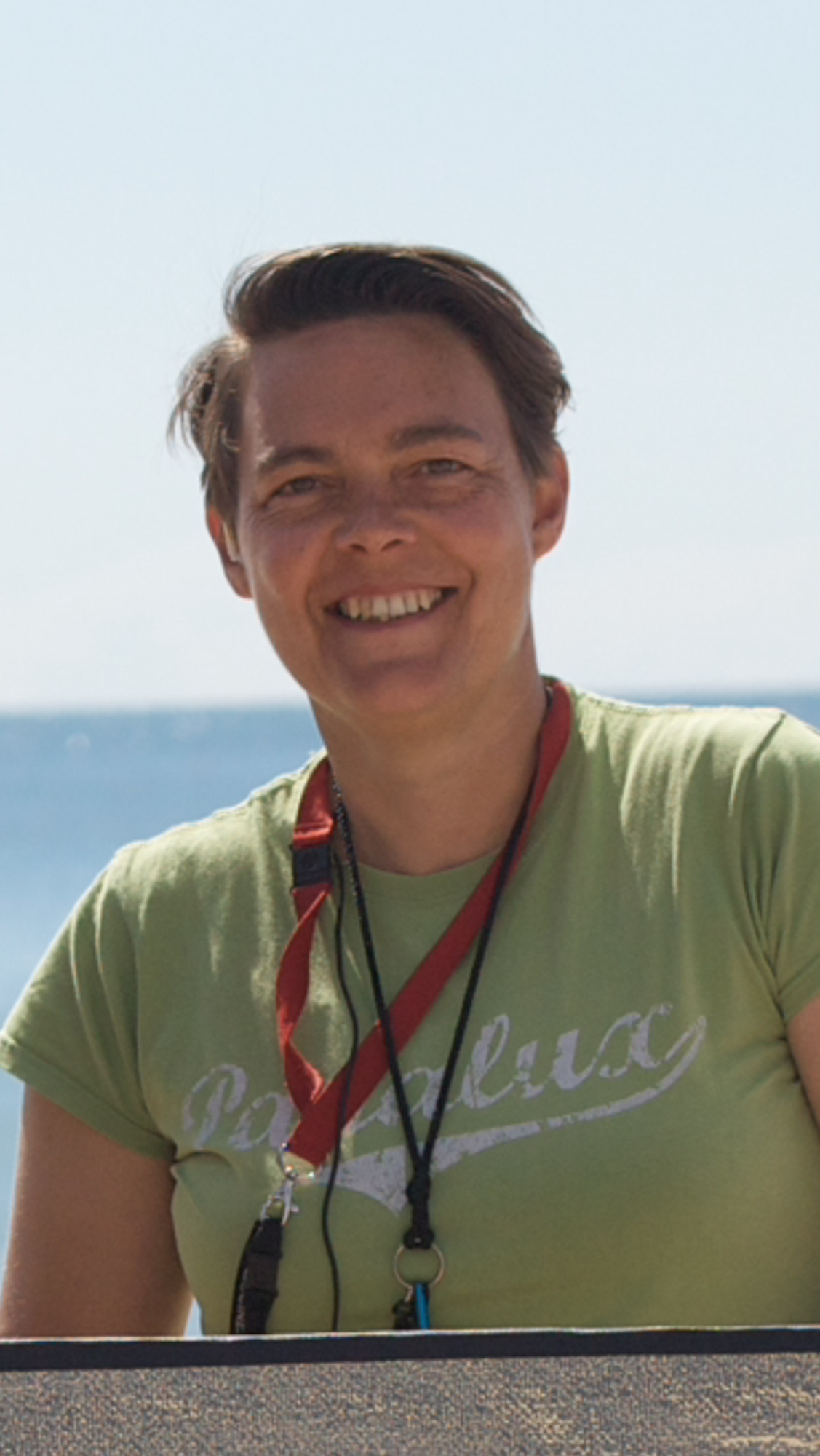 "Don't rush it. Work your way up and get the experience. All-in-all it takes a long time, but that's the beauty of it too.
Take pride in what you do, and don't forget to take time to step back occasionally, pause and look at your surroundings, and enjoy what you are doing."
- Caroline Schmidtholstein
Essential kit
50% of lighting is shaping the shadows and the dark areas of the image, and I wouldn't want to be without my bag of textiles, including muslin and black and white sheets to shape and filter lights. I love that textile feel with lights. It's another way to soften the light and add a quality which, particularly now with LED lighting, can become less organic. When you add a textile it helps the light become more organic again.
LEDs
They are popular, flexible and easy to change colour temperatures, although when it comes to faces, I still think Tungsten light is better. But it's important to remember that these are only tools. The beauty is we have all these different tools.
Any advice for crew starting out in lighting?
I would say don't rush it. Work your way up and get the experience. It took 10 years before I started to get the bigger jobs. I was a spark, then best boy and have been doing lighting for 20 years in the UK and 10 years in Germany before that. All-in-all it takes a long time, but that's the beauty of it too. Take pride in what you do, and don't forget to take time to step back occasionally, pause and look at your surroundings, and enjoy what you are doing.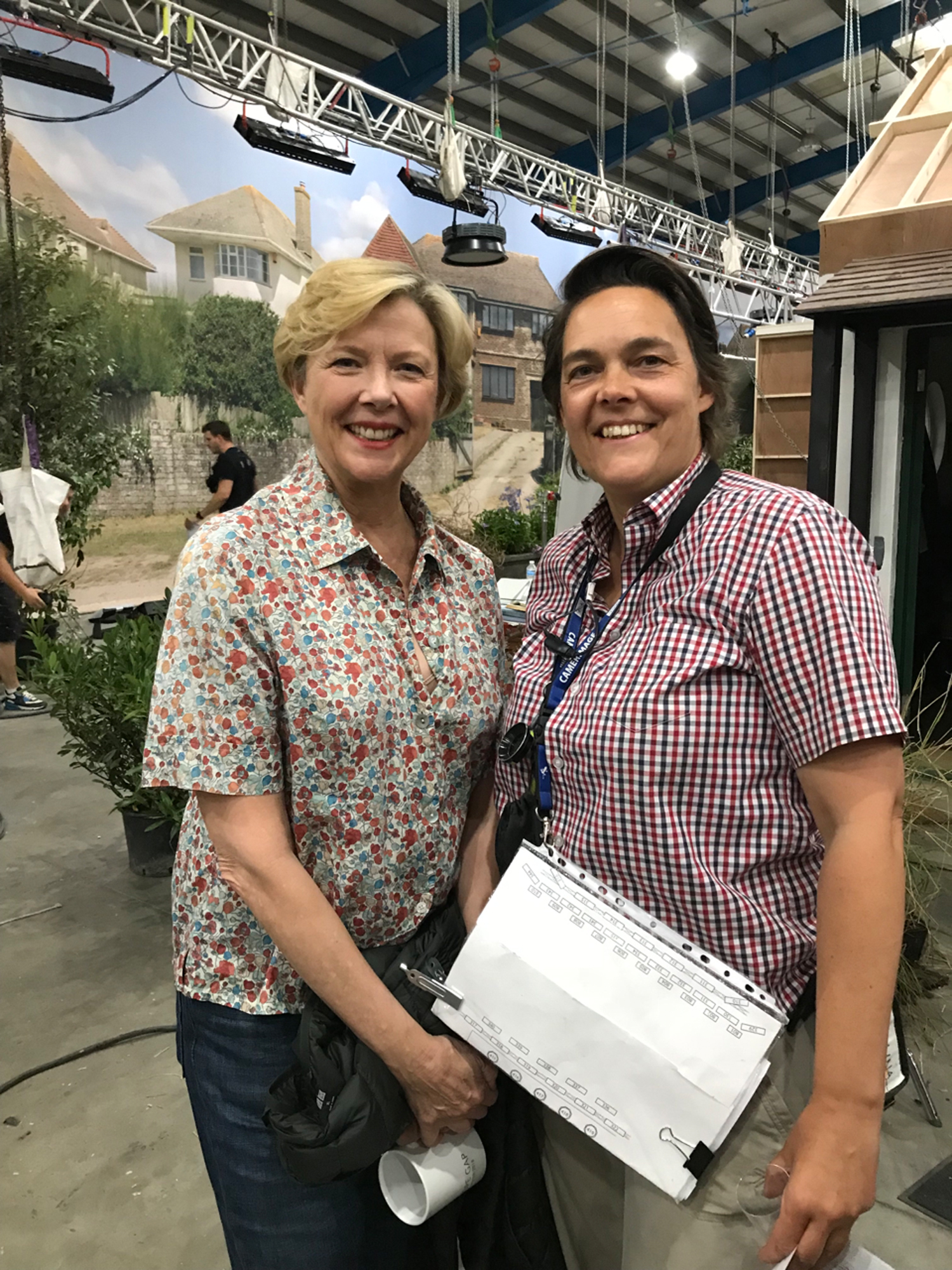 Cinematographer Anna Valdez Hanks
Her absolute passion for her work means Carolina will always be my first choice of gaffer. Our most recent collaboration was on feature Hope Gap, out later in 2019, with Annette Bening, Bill Nighy and Josh O'Connor. I remember in prep that myself, the director and others were in a rush to take the train back to London one night, but Carolina wanted to stay and continue talking to the art department because she found them so inspiring. That's a rare quality. This passion is recognised by all and I'm often told by directors and cast how much they adore her. Directors appreciate that she wants the project to be every bit as brilliant as they do. Actors quickly realise that she's looking out for them and is sensitive to the need for a calm, but efficient, set to help their performances.
On Hope Gap we spent a lot of time filming in the studio in a large house set. Over the shoot we developed a number of ideas together and Carolina always brings new ones to each project and finds solutions that may be complex or simple but always answer the task. I've finally learnt to trust that suggestions which I'm initially doubtful about will often prove to be exactly the right choice.
Cinematographer Mattias Nyberg
Our first job together was a very technically challenging episode of BBC's Inside No.9 – it was a night exterior which needed some really creative thinking. Working closely with Carolina in prep we found solutions that ended up working very well. She very quickly worked out how I wanted the light to feel.
On the floor Carolina is brilliant; calm, efficient, focused and technically up-to-date. What I like a lot is that she goes to where the camera is (or will be) and looks at her lighting from there, always fine-tuning, trying to perfect, offering suggestions. And, when the camera is up, she's always watching the monitor closely and giving feedback between takes which is great.
It's really important to me to enjoy the time on-set as much as possible, but doing night shoots in rain and wind can cause "sense of humour failure" in a lot of people, but not Carolina (nor her wonderful crew).