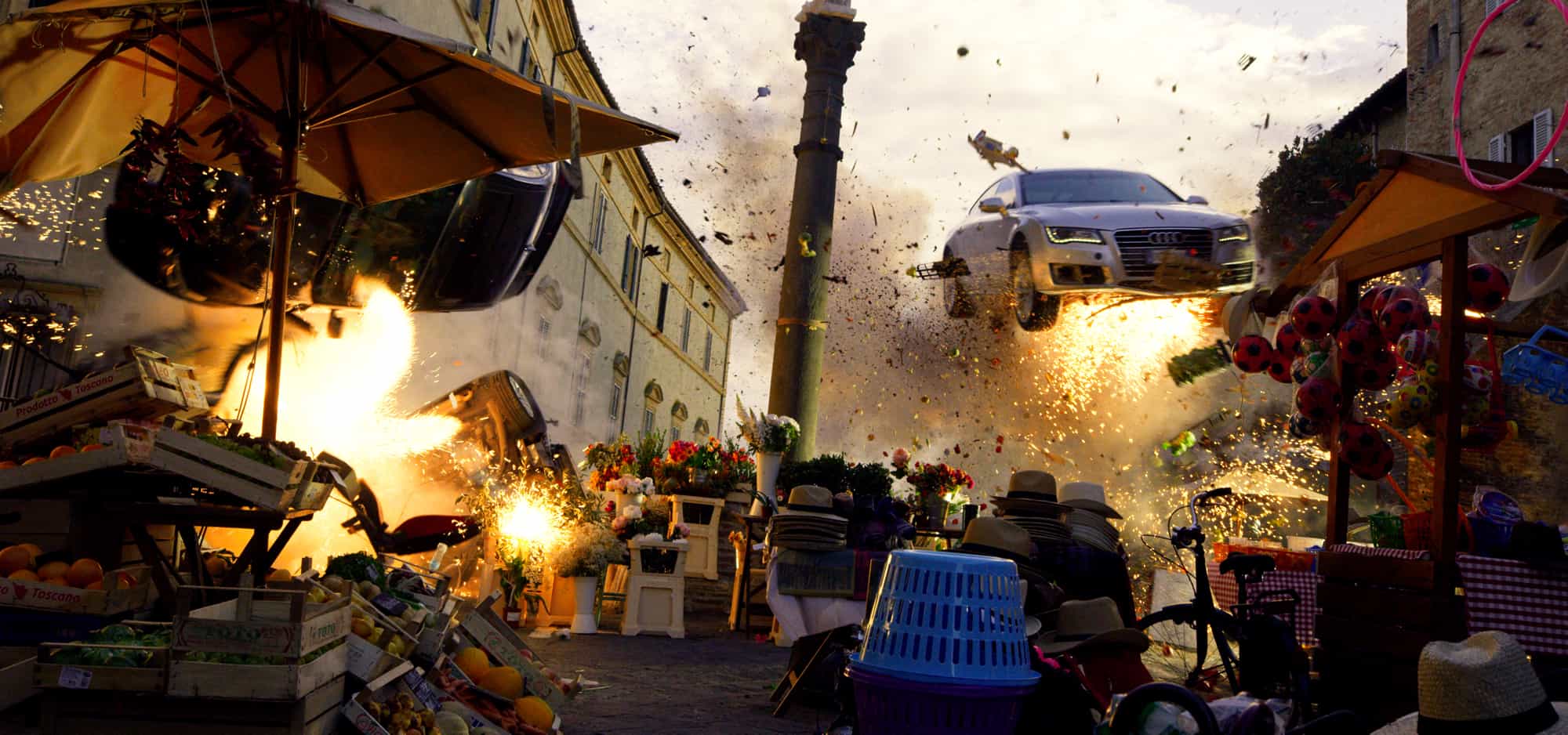 Although director Michael Bay leaned heavily on VFX for the Transformers movie series, the director's reputation for spectacular action sequences shot in-camera remains undiminished. Case in point: 6 Underground, a high-concept blockbuster in the mould of The Rock, Pearl Harbour and Bad Boys.
"He has definitely trademarked a certain kind of action film," says Bojan Bazelli ASC who made a couple of commercials with Bay. "When he sent me this script, I didn't even read it before saying yes. I wanted to work with Michael."
The premise of 6 Underground is simple enough: six individuals fake their own deaths to become a vigilante squad of international assassins. It's produced by Bay, Ian Bryce PGA, David Ellison, Dana Goldberg and Don Granger, and stars Ryan Reynolds.
No stranger to big productions, having shot Mr. & Mrs. Smith for Doug Liman and The Lone Ranger for Gore Verbinski, Bazelli couldn't help but feel impressed by the scale of the production mounted for Bay. This included a massive set constructed at the Città dello Sport, a complex part-built by architect Santiago Calatrava for the University of Rome, but abandoned in 2007. Using the existing 250ft-high domes, the set was extended and furnished into a penthouse suite featuring an Olympic-sized swimming pool made of transparent glass. In the film, the penthouse appears at the apex of a skyscraper in Hong Kong. Exteriors here and throughout the movie were lit from 100-yards away by new RGB Wendy lights, LRX fixtures and HMIs.
"It took a month and a half to cable and rig it for lighting," Bazelli recalls. "It was a very complex illumination. In the final picture, the exteriors are wrapped in a CG of the Hong Kong skyline, but the ability to place the camera anywhere added a layer of reality that most productions don't have the luxury of achieving."
Red Digital Cinema made a custom camera for Bay for The Last Knight (2016). At the time, the "Bayhem" was the first outing for the 8K Helium chip housed in a Weapon body. The director doesn't budge from this preference as his A-camera, although he upgraded to a Monstro sensor on 6 Underground and took four with him on the shoot.
Bazelli was introduced to the camera in pre-production testing, as 6 Underground was his first film shot on Red. "With a native ISO of 1600, I found the sensor to be very sensitive in low light and extremely good for the look of this movie – snappy, contrasty and colourful, with a bit of an edge to it."
The Red cameras were mounted on the vehicles used in chase scenes for shots looking through the windshield. Inside the cars, Bazelli opted for the Sony Venice.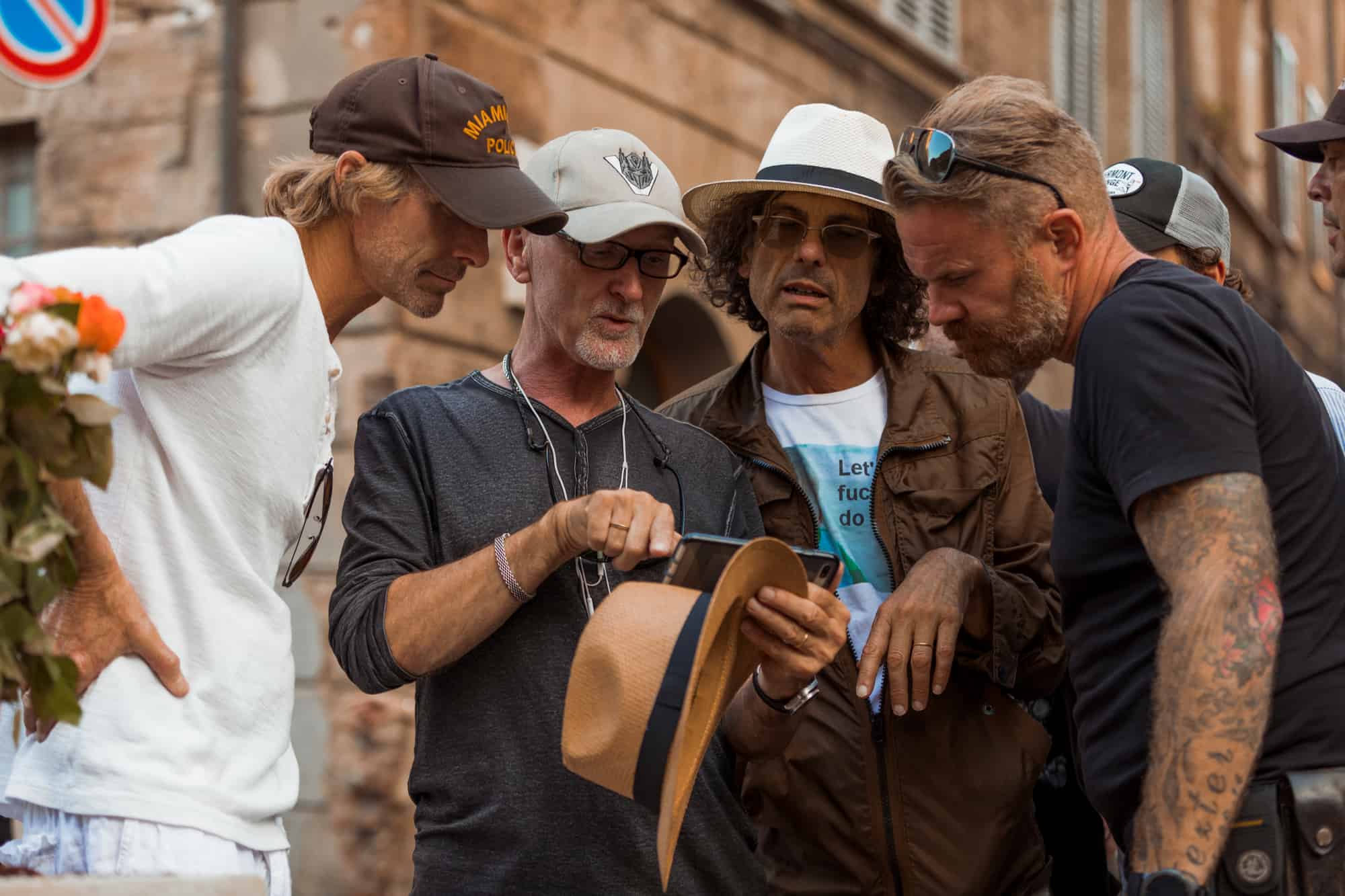 Bay and Bazelli agreed upfront that they wanted to use Anamorphics, and opted for a set of Panavision T-series lenses, with some of the optical elements moved to expand the lens coverage over the entirety of the 8K chip. In effect a 40mm became a 45mm. Inside the car, the lens ended up merely 6-8 inches from the actor's face.
Bay insisted on filming exteriors almost exclusively in the magic hour just before sunset. "Unless you have a strong director there aren't many movies you can do this on – because you can pay a big price if you don't get it right," Bazelli says. "You have to get so much footage and coverage in that time. When the daylight disappeared, we'd continue using lights to simulate the magic hour," explains Bazelli. "The main difference was that we'd scale down the size of shot, going tighter after we lost the light."
This demanding schedule necessitated an arsenal of cameras. So, for some sequences Bazelli put a Red Raven on a drone and Bay called-in the services of aerial photographer David Nowell for airborne work. Bazelli also shot as much 35mm material as he could on an ARRI IIC film camera.
"I'm a big fan of hand cranked shots and I love the jerky motion," he adds. "For flashback sequences – and also just for fun – I'd expose as much as I could on film. I think it contributed to the emotional level of the sequences."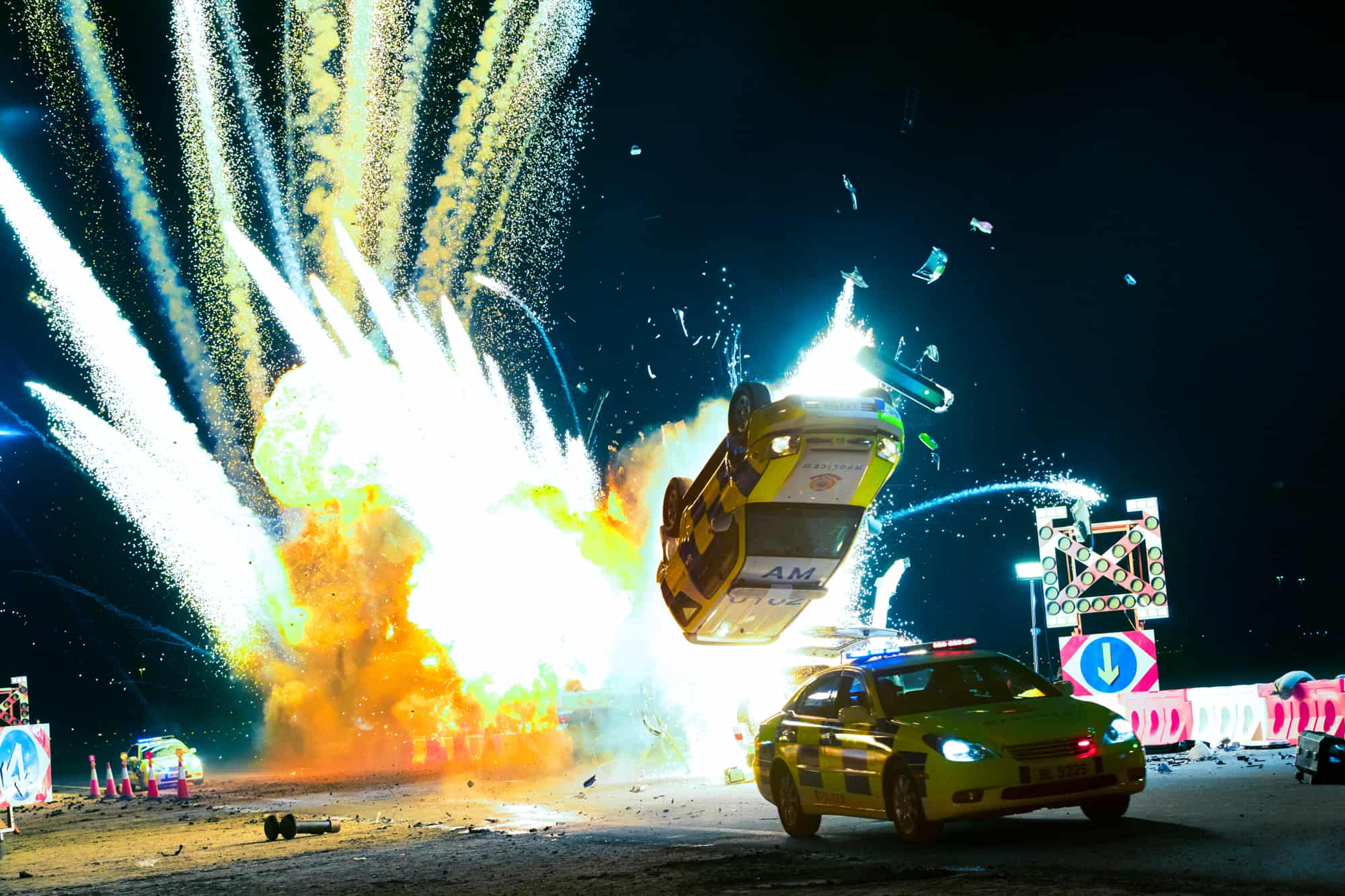 A general LUT for key sequences was created so that dailies footage didn't need major adjustment on set. This was devised in concert with Bay and colourist Stefan Sonnenfeld at Company 3, who is also Bazelli's regular collaborator in the grading suite.
To short-circuit turnaround time for rushes, the transfer of footage from the set in Italy to Los Angeles was done overnight, and then sent back again via fibre optics.
Specific LUTs for day and night scenes were also built in pre-production – "a combination of Michael's past experiences, Stefan's ideas, and ideas of my own," the DP says. "My goal was not to undo the palette of the past but to dissuade them from using orange and red, and to lean toward more cobalt blue. It still has the 'Bay look' but it's far from being your typical chromatic saturated movie."
Bazelli was able to layer the look on set with atmosphere and lights. "My gaffer, Martin Smith, and I were able to control the RGB tone of the light source remotely to add a secondary tone to the smoke, almost like a secondary LUT. We started with our base cobalt blue, added more orange to the light filtered through the smoke, and the look became greener. We could watch that picture change in front of our eyes."