Noble intentions
Benoît Delhomme AFC / Free State Of Jones
Noble intentions
Benoît Delhomme AFC / Free State Of Jones
Free State Of Jones  is inspired by the life of Newton Knight and his armed rebellion against the Confederacy in Jones County, Mississippi, during the American Civil War (1861-65). Newton, a poor farmer serving as a battlefield medic in the Confederate Army, becomes disenchanted with the corruption he sees and deserts to a swamp where several runaway slaves have already gathered.
When the Siege Of Vicksburg degrades the ability of the Confederacy to maintain its war effort, desertions increase and many more find their way to the swamp. Newton assembles the deserters and runaway slaves into a militia, and leads an armed rebellion against the Confederacy. They succeed in capturing a large slice of south-central Mississippi, organising it as the "Free State Of Jones". Despite getting little help from the Union, they manage to hold out until the end of the war, and Newton continues to fight against racial inequality.
The $65m production was written and directed by Gary Ross, with Benoît Delhomme AFC the cinematographer, and Matthew McConaughey, Gugu Mbatha-Raw, Mahershala Ali and Keri Russell starring in the lead roles. Principal photography began on February 23 2015, concluding 14 weeks later at the end of May, with shooting taking place at locations in New Orleans, Lafayette, Chicot State Park, Ville Platte, Clinton and East Feliciana Parish in Louisiana.
"These sort of movies don't come along every day," says Delhomme. "I liked the subject very much – mainly the part about the reconstruction of the country after the US Civil War, which had never been told properly in movies before. I realised that the reconstruction explained so much about the state of the USA nowadays. It also had a great cast and a strong writer/director, Gary Ross, who had only directed three movies before, but they each had a very specific style. He talked to me at the first meeting as though he would get the power to make the movie with total artistic freedom, without the studio interfering at all in the process, and this obviously impressed me a lot. Also, as a cinematographer, I liked the way that 90% of the movie was set outdoors, and the challenges of shooting in swamps and battlefield sequences. Many of my previous films have been set a lot in interiors, and I really wanted to do an outdoor film for once. This one would bring the task of controlling natural light, rather than using electric light."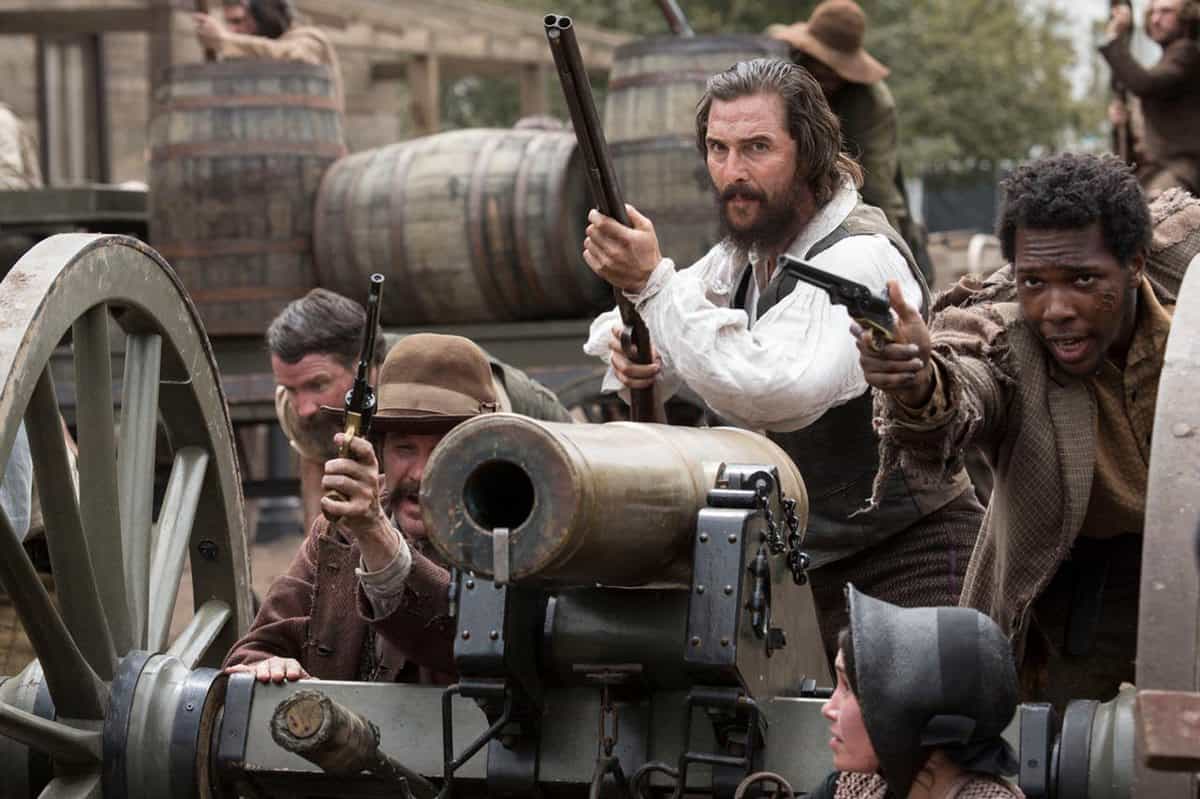 Recalling his first discussions with Ross about his vision for the movie, Delhomme says, "I tried to convince Gary to shoot with Anamorphic lenses for weeks, but he was very reluctant to go that route. He was obsessed by making the film look historically very accurate. He wanted a very real, documentary-style result. He did not want anything artificial, nothing romantic, precious or typically cinematic – nothing that might knock people out of the reality-style he wanted. The thing I learnt quickly is that you can't influence Gary's taste, so I kind of stopped trying to find spontaneous visual ideas and put all my energy into working in Gary's style."
To get himself into the zone, Delhomme initially immersed himself in the historic photojournalism of Mathew Brady, well-known for his documentation of the Civil War. However, Ross did not want the film to have any period patina, preferring it to be stripped down and denuded of any typical artifice. Delhomme recalls watching Full Metal Jacket (1987, DP Douglas Milsome BSC) and Barry Lyndon (1975, DP John Alcott BSC) together with the key crew, to really get an idea of how to shoot the battle scenes which start the movie and which took nearly all the energy of the pre-production.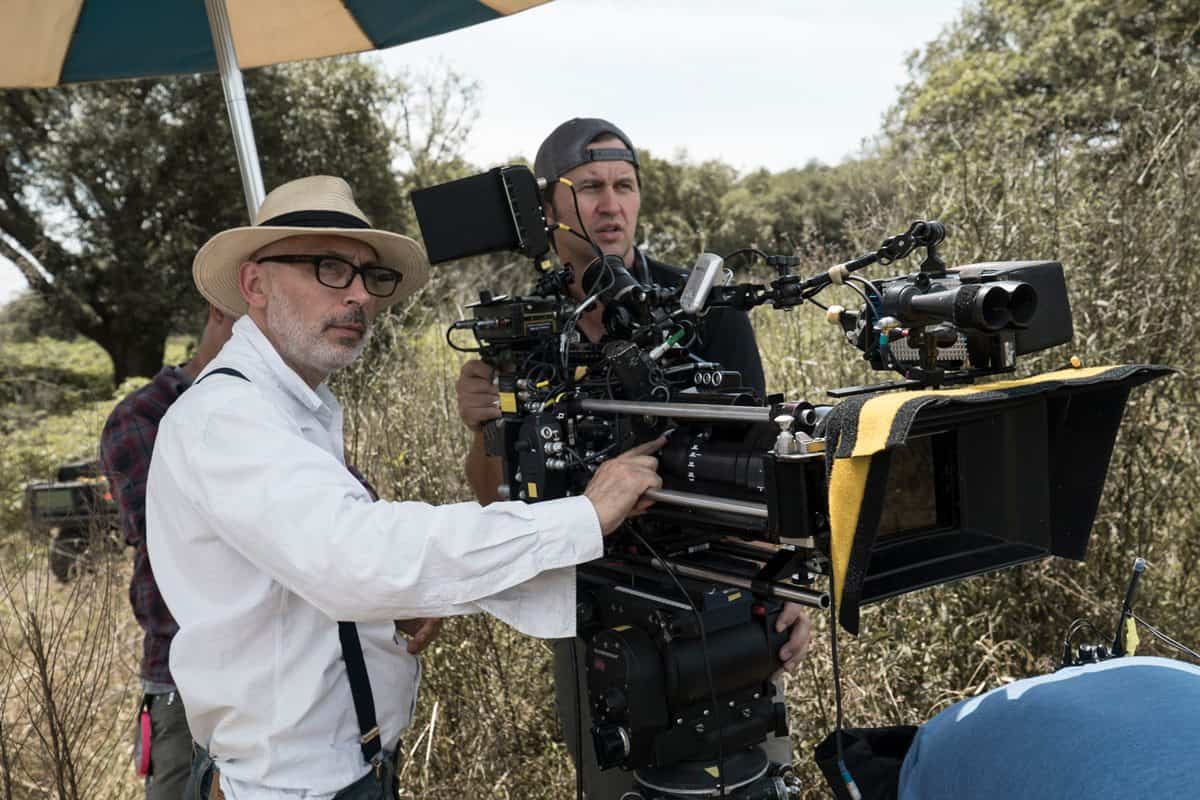 "(Gary Ross) was obsessed by making the film look historically very accurate. He wanted a very real, documentary-style result. He did not want anything artificial, nothing romantic, precious or typically cinematic – nothing that might knock people out of the reality-style he wanted."
- Benoît Delhomme AFC
The production was finally framed 1.85:1, using multiple ARRI Alexa cameras, shooting ARRIRAW, fitted with a mixture of Panavision Primo, Primo Zoom and Vintage spherical lenses and using only ND filtration. "Gary wanted the camera movements to be as straight and as simple as possible, no cranes or dollies, just tripod and handheld – a lot of long lens shots, no flares, no pretty or dirty foregrounds. He was constantly avoiding too complex shots and effects that would make the movie look too much like we were 'making Cinema'", Delhomme notes.
Delhomme's crew included Bela Trutz as A-camera/Steadicam operator, with Chad Rivetti as A-camera first assistant camera/focus puller. "Chad saved my life on this film, as he could focus pull at T1 on the toughest handheld shots," he recalls. Other camera operators included Greg Morris, Michael Watson and Jerry Jacob. Bob Bates was the gaffer, Nick Leon the key grip, with Brian Stegeman the DIT.
As Ross wanted to shoot long takes, some lasting up to 20 minutes, of the swamp and battlefield sequences, with multiple cameras, Delhomme elected to control and choreograph the cinematography from the DIT tent.
He recalls: "Nearly all of the daytime sequences were shot with available light, and my main concern was to keep the continuity of light during those days as Gary was very clear with me that he would not interrupt a scene for weather changes. To protect the set and subdue the many changes in the sunlight, I had big nets strung out above these scenes. For maximum control, I did a lot of iris pulls on all three cameras simultaneously, whilst also communicating with the camera operators via radio mics. It was a big, complicated and pretty crazy challenge for me and the crew."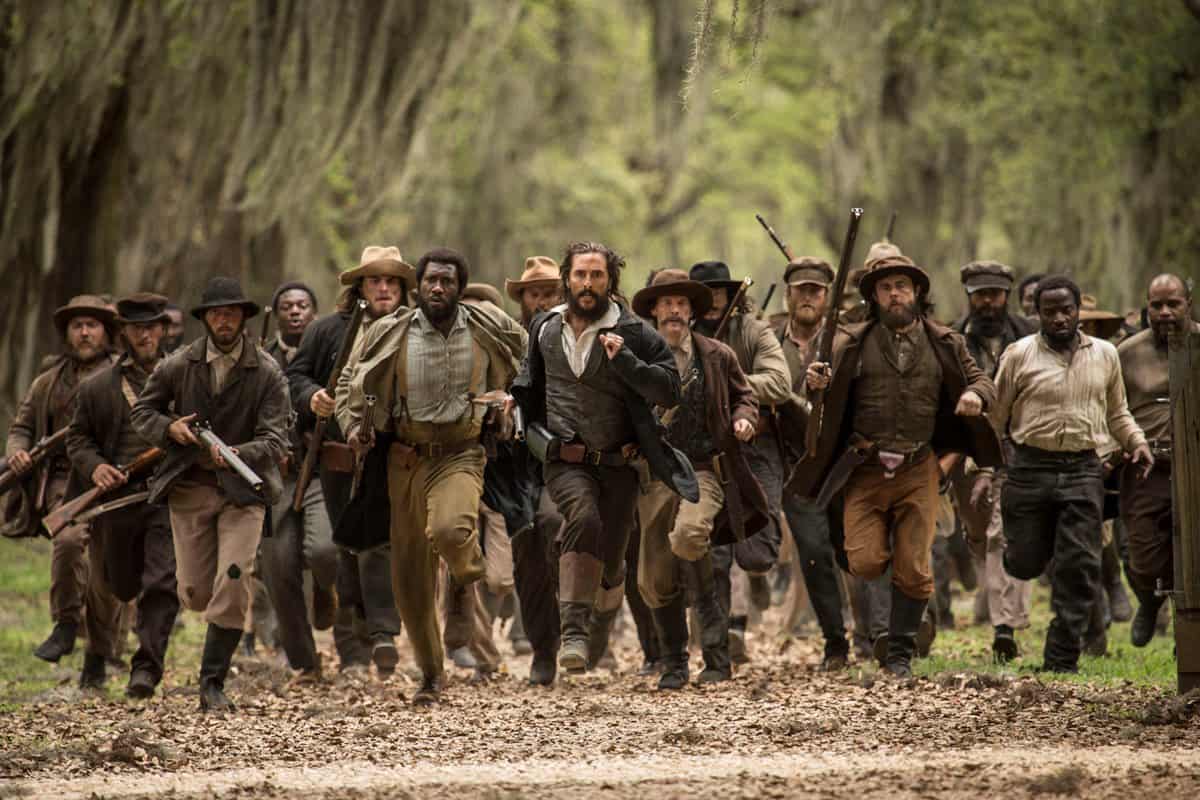 The director's desire to use as much natural light as possible carried through to the nighttime scenes, and here too the illumination was kept as minimal as possible. "Gary did not want any fills, and asked me to light mainly with one source using real fire, candles or torch light," explains Delhomme. "He did not want to see too much detail in the backgrounds either, preferring to go very dark. So even though we had all sorts of cherry pickers and lights at our disposal, we did not use them as much as I thought we would. It was more about switching lights off.
"For the interior day scenes, I wrapped all the sets with white cotton tents and used HMI light bounced all around to create some very soft 'north light' coming through the windows, never put one light inside. It looked like we were shooting indoors with real available daylight. Gary was rigorous in this methodology of keeping the lighting to a bare minimum, and this approach certainly gave a lot of freedom to the actors and the camera operators."
Delhomme says that with the coordination of multiple cameras, and rigours of the lengthy, physically-challenging shoot, he was thankful for a five-day-week shooting schedule. The DI grade was conducted at Technicolor in NY, with colourist Peter Doyle, where the neutrality and reality of the on-set look was retained and the final image kept simple and free from any visual trickery.
Delhomme concludes: "Although it was an intense cinematographic experience for me, I think Free State Of Jones is probably the movie where my personal input and taste are the least obvious. That specific idea of neutrality and reality gets you to focus on the dramatic action rather than noticing the artistic work done behind the camera."