Task Master

Clapperboard / Alan M. Trow BSC
Task Master

Clapperboard / Alan M. Trow BSC
Cinematographer Alan Trow BSC has been responsible for the cinematic look of many features and TV productions, including, Project Shadowchaser (1992), Monolith (1993), Chasing The Deer (1994), Cyberjack (1995) and Up 'N' Under (1998). Along with his work as a DP he recently took on the role of director and producer on the much-admired 2017 movie Kesulat: A Story Of Kosovo. Away from the set he manages a small cinema in Hay-on-Wye.
Alan Michael Trow was born in Kidderminster in May 1949. He was educated at the King Charles I Grammar School, and as a child he was always interested in photography and cameras. He says he started processing B&W film in the family bathroom.
After leaving school he got a job with the Ministry Of Aviation at Thurleigh, near Bedford. "I was a trainee assistant cameraman. It was very disciplined, and terrific training," he said. "I sometimes shot, processed and projected 35mm film sequences all in one day."
Trow eventually went freelance as a stills photographer, covering a number of subjects. Though happy as a photographer, his real ambition was to work in the movies. His chance to break into moving pictures came when he was approached by director Richard Driscoll to shoot his film The Comic (1985).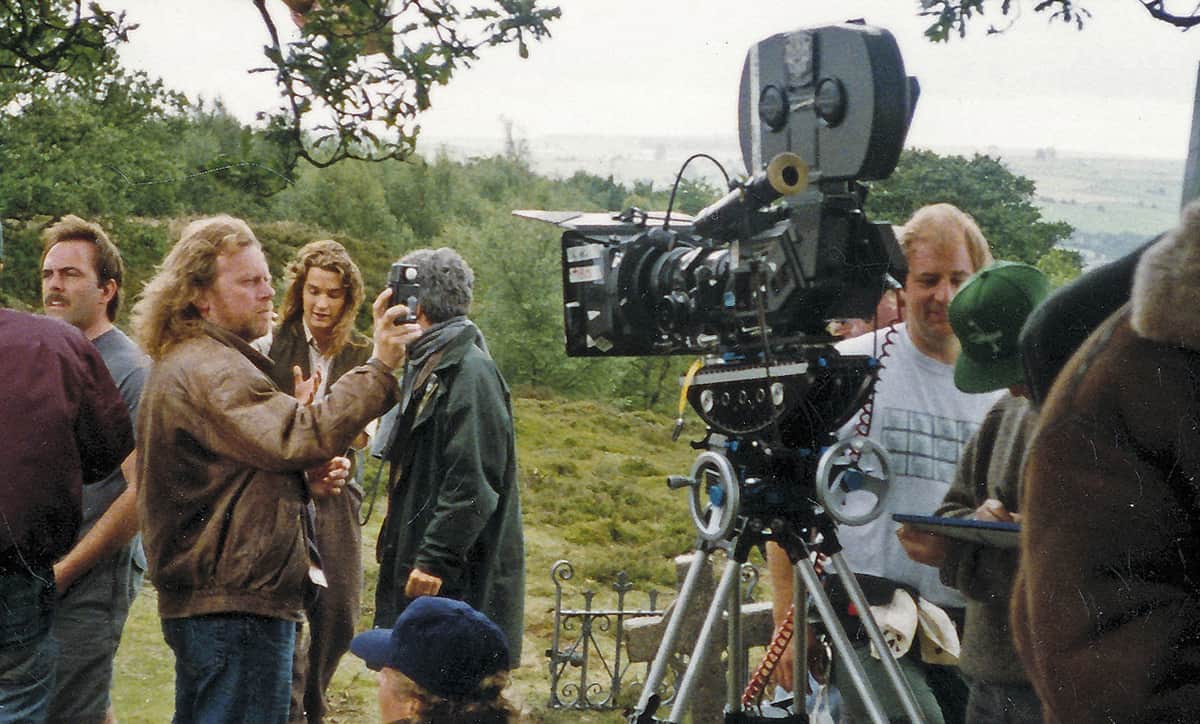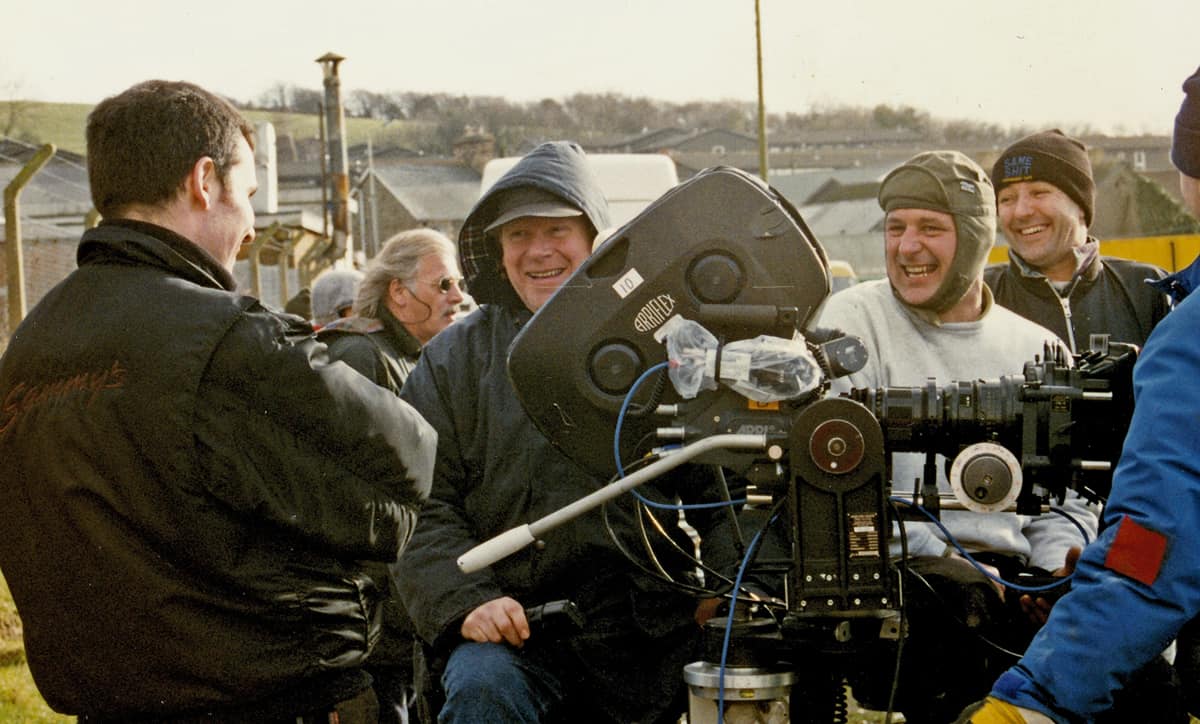 "I had a stills exhibition, held in St David's Hall in Cardiff," recalled Trow. "Richard was a young director and he was looking for an avant garde cameraman, and I seemed to qualify. The Comic was low budget, and certainly not a great film, but it gave me an opportunity to experiment. It was shot with an ARRI IIC in a blimp. It was great fun. This led to meeting up with producer/director John Eyres, with whom I collaborated on a successful series of action films, including Project Shadowchaser at Pinewood. Then a follow-up, Night Siege (1994) in South Africa, then Monolith in Los Angeles. These were the films that really got me started."
Asked if he enjoyed operating as much as DP work, he said, "Absolutely, I think the contact with the camera, the eye in the lens is vital, as well as exciting. That is where it is at. It's not always possible, of course because of pressure of time and set-ups. Also, as you get older it can be physically demanding – even with today's smaller cameras."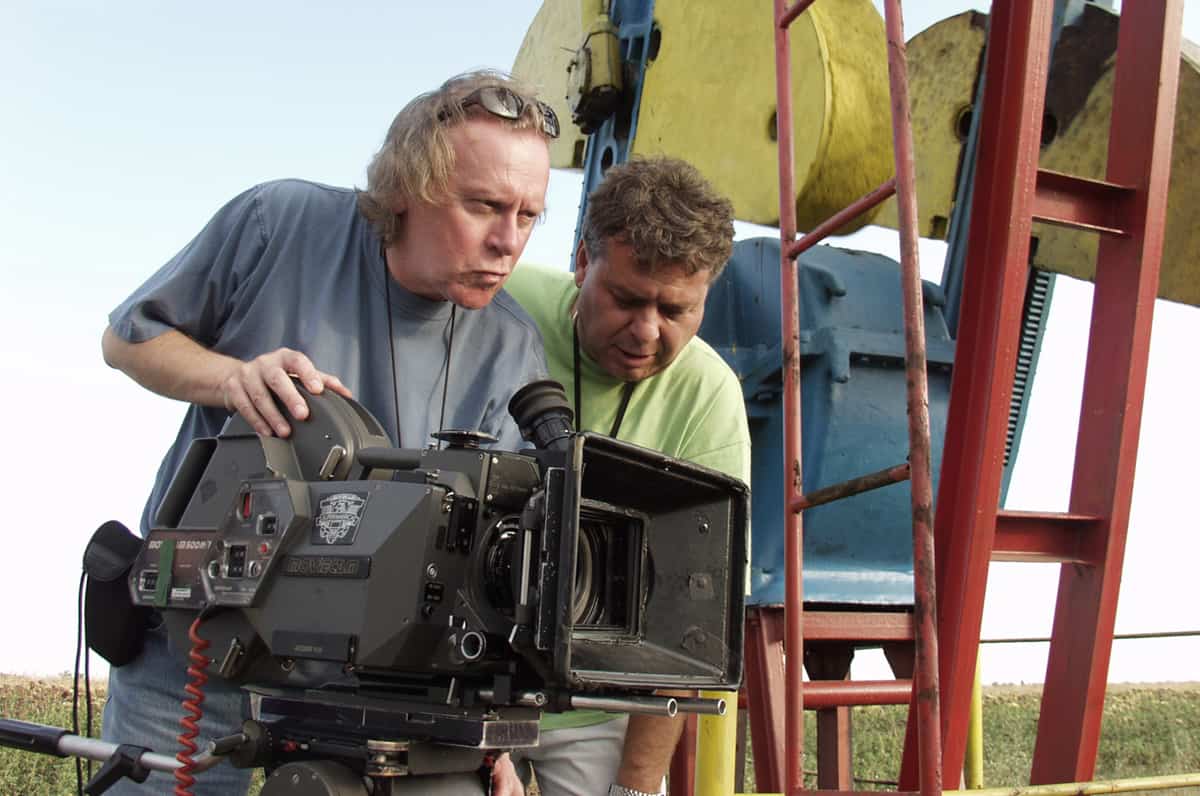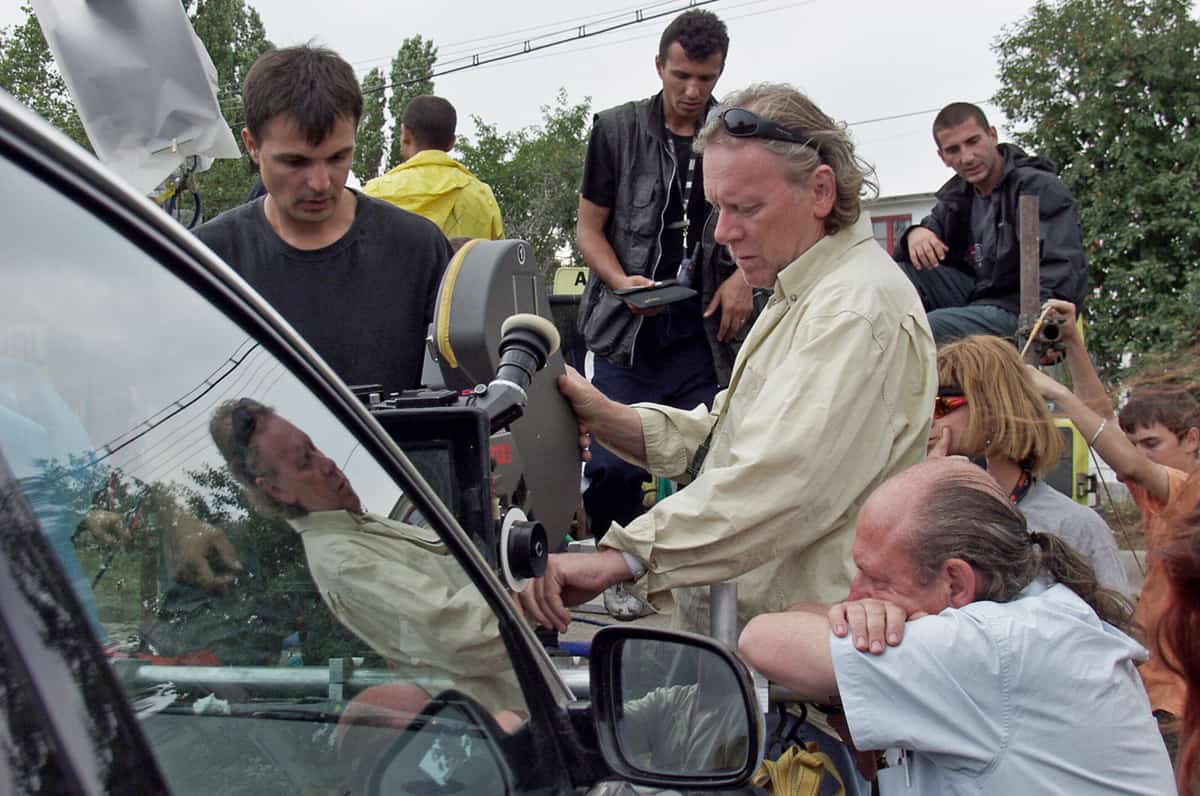 Does he have a favourite he has lensed? "That's difficult. Every film has its own challenges. Locations and weather can be very taxing, especially in the low-budget environment. The overriding joy is the wonderful camaraderie of the crew. So, that makes me think of films like Dragonworld (1994). It had a wonderful American director, Ted Nicolaou, and a great crew, that I had worked with for a while. They included Kevin Rudge, Kevin Scott, Peter Chester, Stuart Roweth, Terry Chapman, Ian Clark and Ollie Driscoll. We had a large special effects crew and, because of the weather, the shoot, which took place in England and Romania was quite tough. Good memories, and my grandchildren still watch it."
Trow has a number of industry heroes, which include Jack Cardiff, Gregg Toland, Nestor Almendros, Conrad L. Hall and Nic Roeg. He says they were all inspirational, although there are many others.
When asked about his most difficult movie, he wasn't sure, but Monolith was his first big taste of shooting in the States. "I had shot similar films in Vancouver previously, which was great fun, but this was on a Hollywood stage, Introvision in North Fuller. It was a sci-fi thriller with Bill Paxton and the wonderful John Hurt. It was also my first taste of working with big name actors. Technically there were a lot of plate shots and scenes set on the Introvision stage, which were pretty tricky to pull off. Introvision was basically a front projection system, most effectively used for the train crash sequence on the Harrison Ford movie The Fugitive, which had just wrapped, as we moved in. I had done a smaller budget sci-fi, Project Shadowchaser, using the large blue screen at Pinewood, so that experience helped."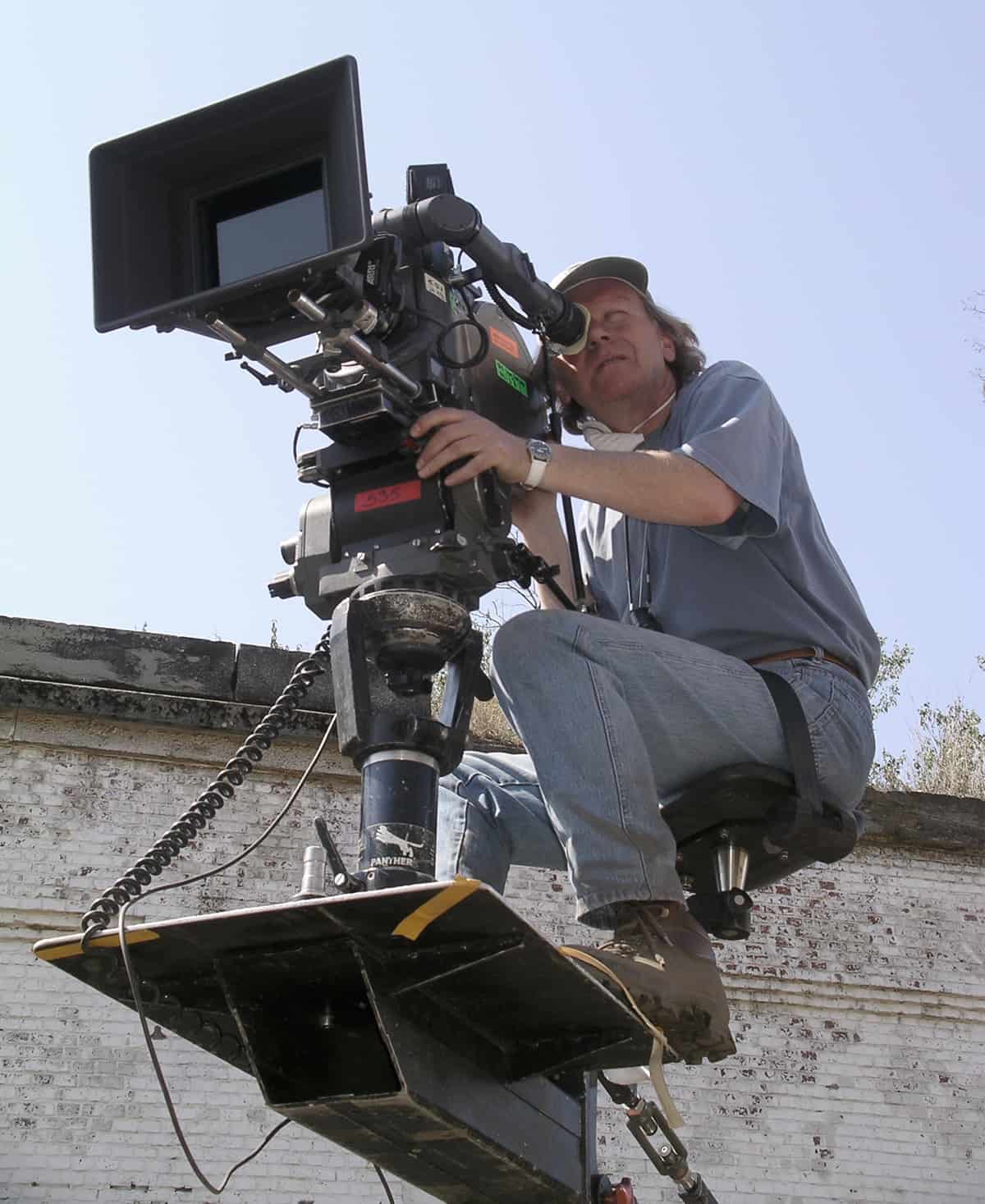 "Every film has its own challenges. Locations and weather can be very taxing, especially in the low-budget environment.
The overriding joy is the wonderful camaraderie of the crew."
- Alan Trow BSC
As for advice he would give to newcomers, he commented, "study composition and light in painting and photography. Also it is very important to watch movies in a cinema."
So how did he get the chance to direct? "I was approached by the Albanian writer of Kesulat, Jimi Tihofsi nearly 12 years ago. I can't really remember how it came about, but we ended up talking about his early draft. He had no idea about putting a film together and no money. I was looking for an opportunity to direct. Our friendship developed and I visited Kosovo in 2007. Back in the UK, I decided that we needed to shoot a promo to try and raise money. At that time I was all set to shoot on film. So, with help from the lovely people at ARRI Media I took a 235, a bunch of lenses, head and legs, etc, into Kosovo for around five days. I used 35mm daylight stock, processed by my dear friend Clive Noakes at Deluxe. Ten years later, after a long haul and eventually shooting the film digitally with an Alexa, I incorporated the 35mm footage into an opening title sequence. And it works great. Serendipity."
Did he find the role of directing demanding? "It was very demanding for many reasons. The usual – not enough money and time. There was very bad weather at times and we had constant power cuts. We were shooting in two languages, Albanian and Serb-Croat. I had a wonderful cast but very few spoke English. I had my eye in the lens for every set-up with my cinematographer Mari Yamamura, and I plotted every scene lighting wise. But, during the takes, I had to concentrate on performance and trust the operating to my dear friend Kevin Rudge. Logistical problems called for decisions to be made off the cuff, and I think my background of fairly low-budget filmmaking helped me to do that. I wanted to direct this with a passion. I had put a lot into making it happen. I spent seven months editing it in my place in Hay-on-Wye and in Cardiff with editor John Richards. That was a sobering experience. A period of grading with the wonderful Gwyn Evans completed the picture"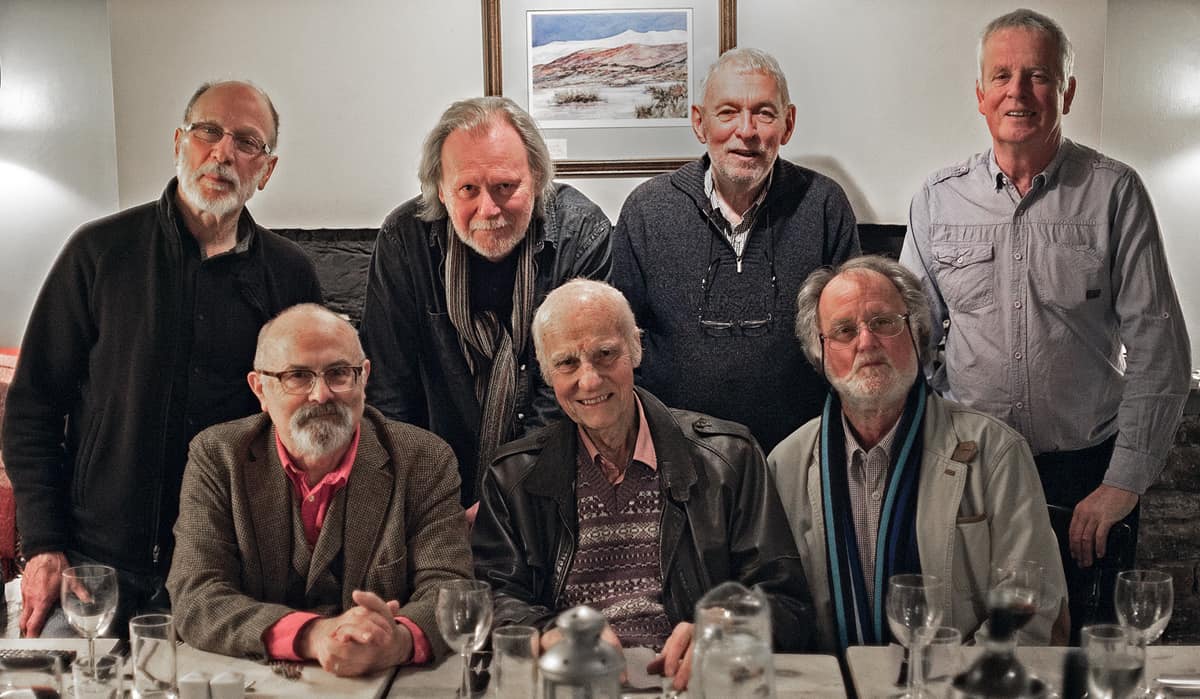 Trow said there was no studio work on Kesulat: A Story Of Kosovo, but some very limited digital effects work in post. Archive wartime footage came from ex-news cameraman Vaughan Smith. His evocative images of the suffering of Kosovan people are used during the final credits. He was lucky to find Michael Csanyi-Wills to compose the music, his terrific score really adds to the film in a big way. Kesulat: A Story Of Kosovo has been released with English subtitles, and was screened at the recent Hay Festival.
"After the Hay Festival screening, we met up with Chelsea Clinton who was at the festival, and then I had a request from former US President Bill Clinton's office for him to be sent a copy of the film," added Trow. "The ethnic Albanians give Clinton credit for the NATO campaign which brought an end to the Kosovo conflict in 1999. There is a huge statue of him there. To them, he's a god!"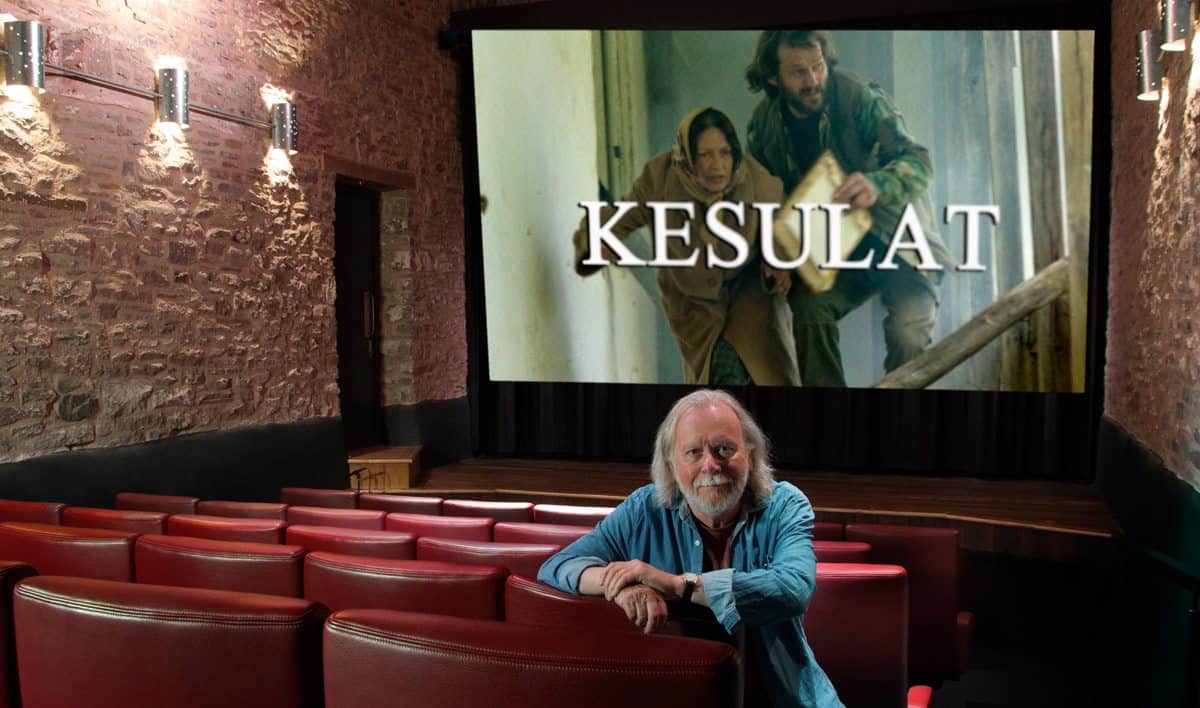 How did he get to manage a cinema? "Well, perhaps another bit of serendipity. In Hay-on-Wye I met up with a couple, an American lady and her English husband, who wanted to create a cinema. They hired me as a consultant to set up what is now Richard Booth's Bookshop Cinema. It is a beautiful forty-eight seat digital cinema with bar and lounge, which is the centre for film in the area.
"A spin-off has been the Hay Film School, which I set up with the late Martin Hammond. It is the name for a series of filmmaking events set in Hay-on Wye, utilising the cinema and the extraordinary talent of filmmakers that live in the area. Those taking part have included, Chris Menges BSC ASC, Doug Milsome ASC BSC, Richard Greatrex BSC, Nigel Walters BSC, Billy Williams BSC, Nick Dance BSC and others, for whom I have huge respect, and in particular our dear friend Martin Hammond.
Trow has no intention of wrapping any time soon, and is looking forward to the next exciting project.