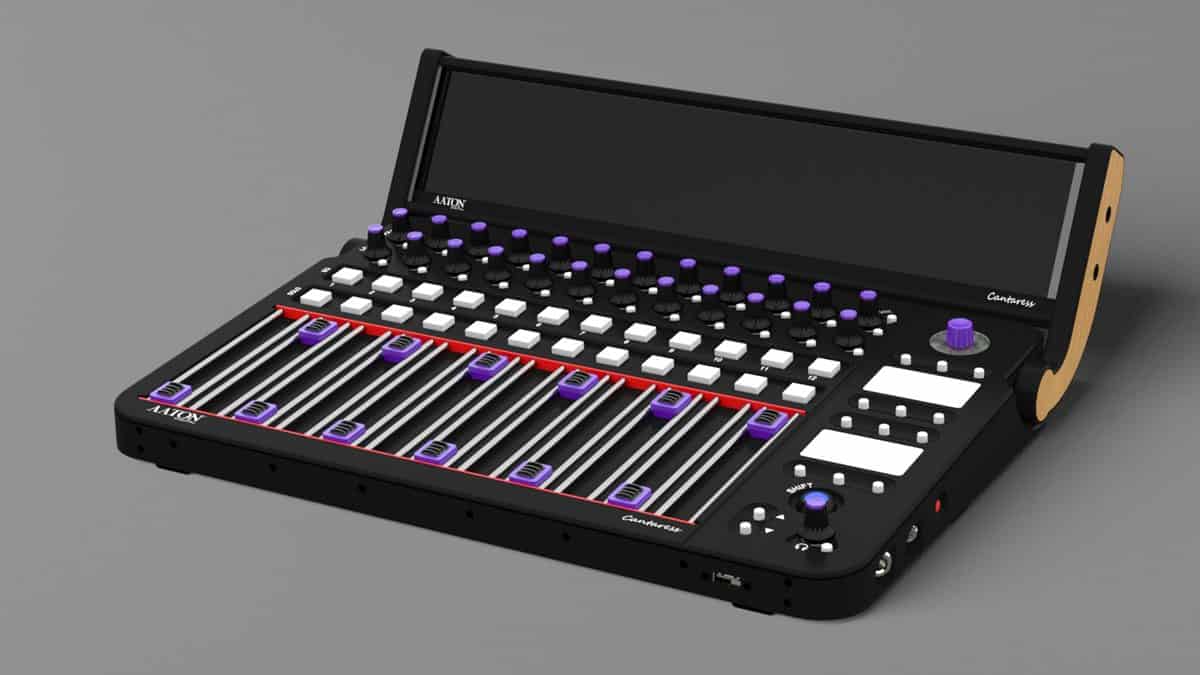 Aaton-Digital will present its latest developments for the Cantar family of location audio mixer-recorders at BSC Expo 2018 in London, UK, on the 2nd and 3rd of February, including:
– The new Cantaress, advanced mixing surface with a super large screen and slim form factor.
– The integration of Sennheiser AMBEO™ with A-B conversion and technical monitoring for the sound mixer.
– The new dual battery charger with interface to the CantarX3 and the Cantaress.
– The Cantar Mini shoulder support system, allowing up to 8 RF receivers and their batteries.
Transvideo will show the latest developments for professional monitoring:
– The Steadicam™ ultimate monitoring solution for most demanding professional operators, CineMonitorHD8 XSBL-Gen2 with 2500 Nits high contrast screen with HDR ability and ultra wide viewing angle.
– The new StarliteHD global firmware, including high resolution and low latency display (upgrades available for all previous products).
– The StarliteHD-e with intelligent interface for /i-Cooke, Zeiss eXtended lenses and data collection for advanced postproduction.
– The StarliteHD-Canon with remote interface for the Canon ME-20 and ME-200.
Demonstrations will also take place by David Giles and Jacques Delacoux on the Aaton-Transvideo stand #400 .