HITTING THE SPOT
For the pacey pitch-side sequences in French sports biopic Marinette cinematographer Xavier Dolléans AFC looked to a robotic dolly system to help him keep up with the action.  
Marinette is actually the first biopic about a female sports player in France. It features Marinette Pichon, a now-retired French footballer, and her life on and off the pitch. It's about a little girl who's struggling – she has a very hard time in her family life – and she finds an escape in sports. I think the film is a universal story, and one that's very important to tell our young girls: you can be a champion, or you can be a professional sportswoman – you have the power to do a lot of things.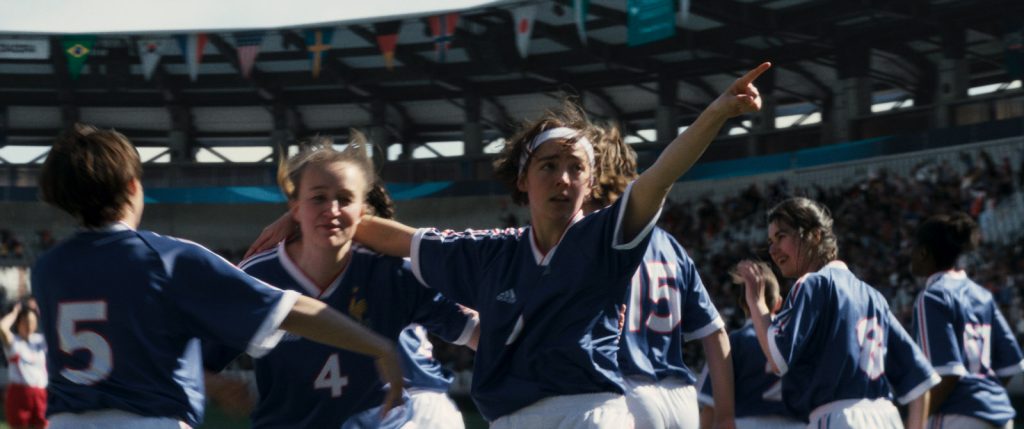 When I first read the script, I was fascinated by the fast-paced storytelling. When we started prep, in September 2021, the director, Virginie Verrier, and I spoke in depth about how to frame the football sequences. She was very clear about it not being shot like a typical football match, so that means no long-lens work – instead, she wanted the camera to stick to Marinette and be close to the emotion. A reference here for the tight close-ups was the Japanese manga Captain Tsubasa, about a young footballer; the series was also an influence for the long runs very close to the actors, the symmetrical framing, selected action, and ellipsis of time.
In terms of camera movement, Virginie wanted the camera to feel part of the match, and have it move discreetly or with the player themself. She wanted the movement to have meaning. The most important thing for her was for the camera to be grounded. Very quickly, we realised that we needed to be at the heart of the action on the football field, so we needed a suitable tool.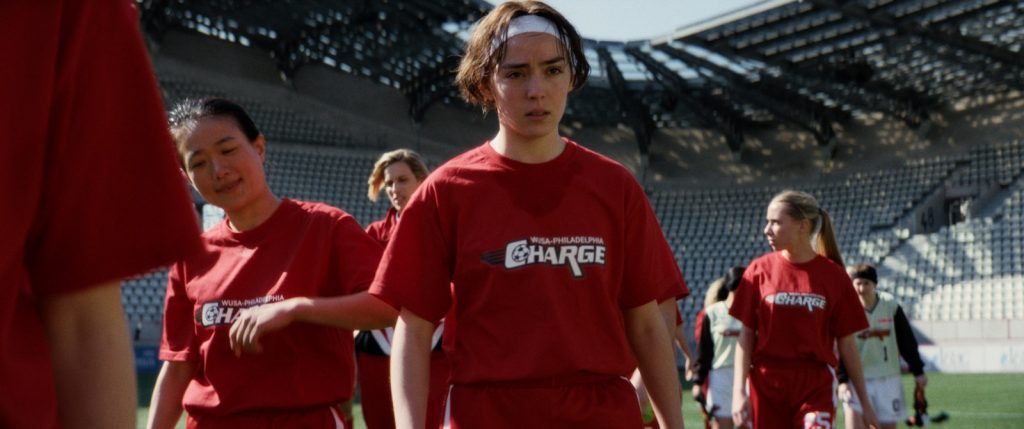 We considered a Spidercam setup, which is used for some sports matches, but it was really expensive, and you need at least one day of setup. Also, you are restricted in the kind of shots you can do with the Spidercam – you're above the action, whereas Virginie wanted to stick to faces or to be able to shoot some close-ups of the players' feet. We could have used a drone, but you can't get too close with one; we could have even used a smaller FPV drone, but the quality wouldn't have been good enough and it also could have been dangerous.
There was also the option of a small electric car equipped with a Steadicam, but this would have been too heavy for the football pitch grounds. That was something we had to bear in mind when we started scouting locations: we realised that our gear would need to have a very small footprint so it wouldn't ruin the grass. We'd be shooting at locations across Northern France, including the Jean Bouin Stadium in Paris for the scenes set in Philadelphia due to its artificial grass (women's football in North America is played on this kind of turf).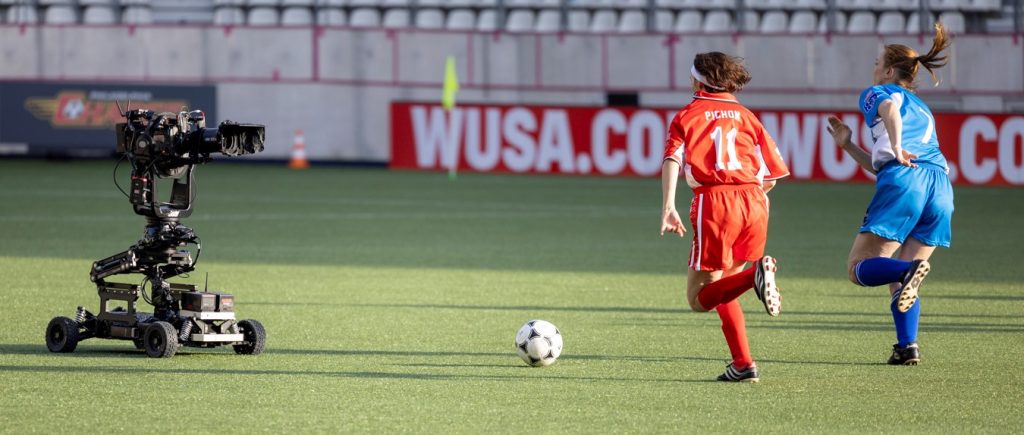 We tested the AGITO and at the end of day one of testing, we said: we need that tool. It was my first time using it and it was quite new at the time. In fact, I think we were one of the first productions to use it extensively on a narrative shoot. I spoke to Rob Drewett, CEO of Motion Impossible, the creators of the AGITO, and he told me they'd already sold two to France – one of which was to the company Novagrip, specialising in crane and motorised devices for broadcast.
As the AGITO is lightweight, it was able to take our camera (in this case the Sony Venice with Atlas Orions) and go very fast – up to 60km/h, although we usually used it at around 30km/h. It required around 90 minutes of prep each morning, but we could reset it very fast if we wanted to change the lens. We could also change its tires depending on the type of ground we were on.  
Operating the AGITO is a similar setup to a drone. We had one operator (Yann Couvrand) piloting the AGITO itself, and another operating the camera (Adrien "Yoda" Perrault) and they both had to co-ordinate themselves. They were far more used to framing sport than me, so I said to them that I'd use their experience as much as possible. I was also operating a second camera during the football sequences, so being able to manage it all was really important to me.
The only difficulty we found was trajectory control. When we wanted to go in a straight line and there was a bump on the pitch, the Agito would go off to the side. This is ok when you are shooting with a wide lens, but when you're filming with a 100mm lens, for example, it's not ideal. I know they corrected this in the most recent version of the AGITO.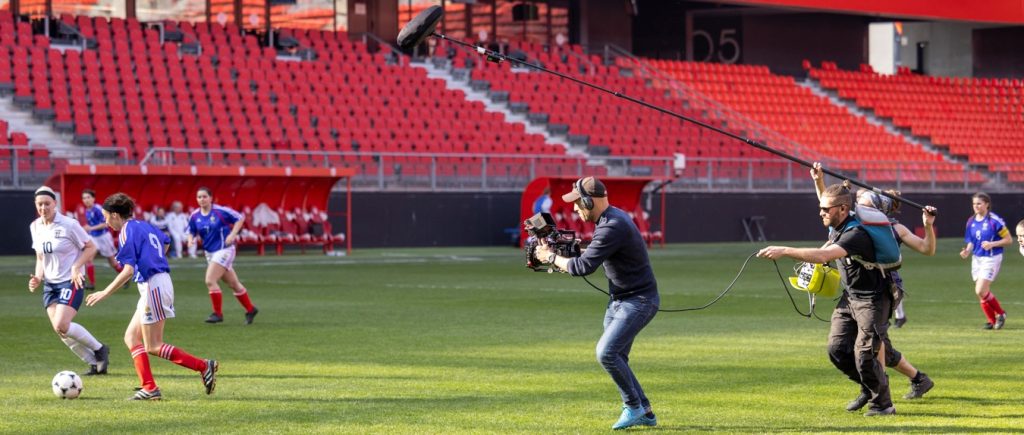 I found that Marinette was about exploring the contrast between small spaces and very big spaces. You had these intimate sets like Marinette's bedroom, her living room and her classrooms, then suddenly her world opens up when she enters the football field. We experienced it ourselves when we were filming – first we were shooting in the confines of the set, then we'd go to the football ground locations and it would almost be like capturing an action film. We'd be moving from one way of filming – very intimate, almost like an indie movie – to another when we reached the big setups on the soccer field. Everyone, cast and crew, was going very fast – you'd be halfway across the pitch before you knew it – and the football never did the same thing twice, which made the shoot more complex.
We were fortunate to have the ability to follow the action at a tremendous distance and I was very lucky to have the AGITO for that.