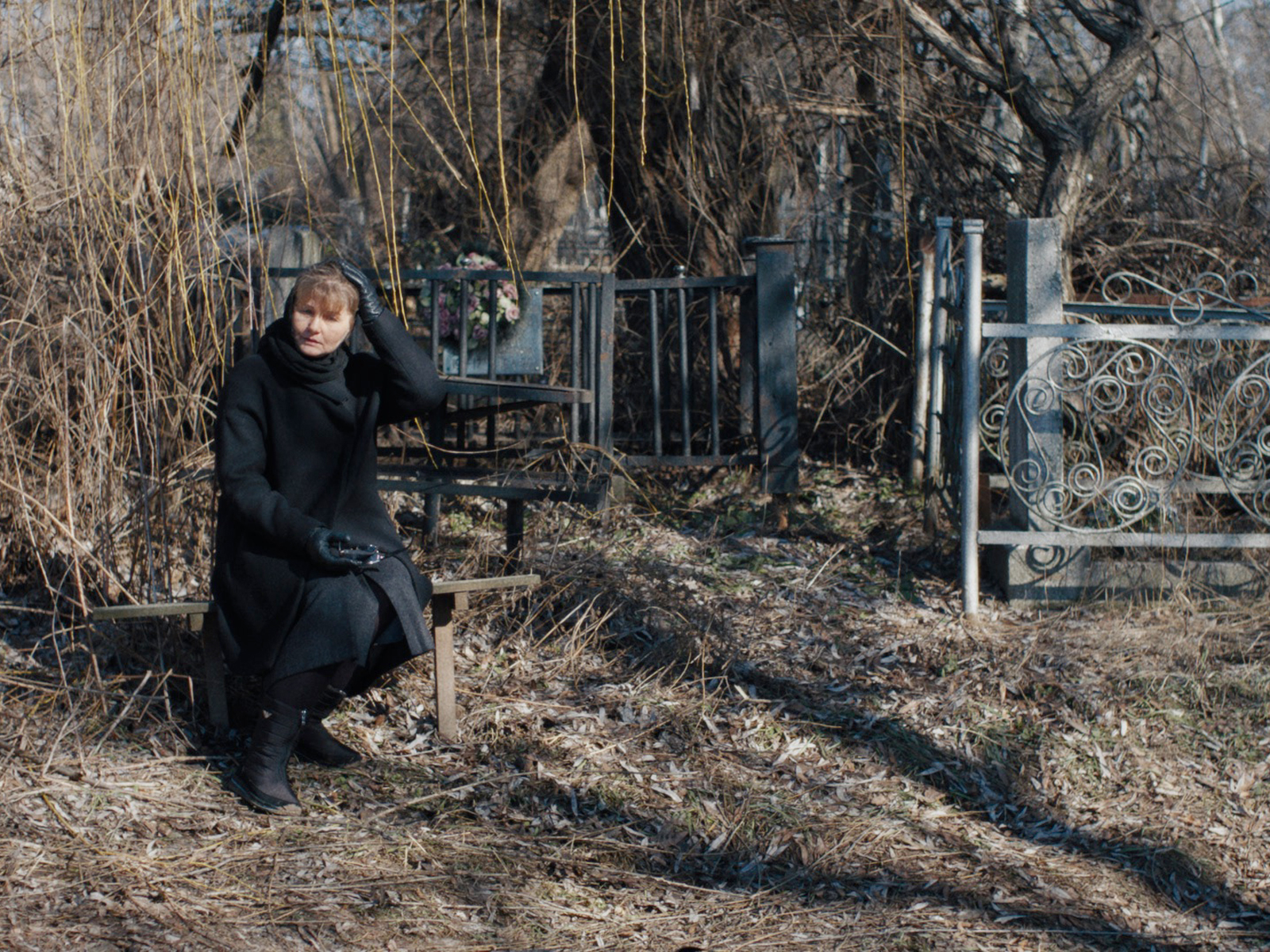 London Film School (LFS) graduate Masha Novikova has been selected for La Cinef 2022 for her short film, Glorious Revolution, shot by LFS alumni cinematographer Pablo Garrido Carreras.
Set in 2014 at the height of the Ukrainian revolution, the film depicts a mother's loss, as her son is killed while protesting in Independence Square. Her attempt to bury him as a hero clashes with the corruption in the bureaucratic system, testing her view of Ukraine.
Ukrainian Masha experienced the Revolution of Dignity in 2014 that informed the film, and became aware of the real-life experiences of the mother of Serhiy Bondarev, who was killed on the first day of protests. She struggled to bury him, faced with red tape everywhere. The selection at La Cinef comes at a particularly poignant time for Masha. Masha commented: "Undoubtedly, against the backdrop of current events, the understanding of the situation in Ukraine has become more understandable for people around the world. The plot of the film has become closer and clearer to the audience.
"The Revolution of Dignity greatly influenced the self-consciousness of people, including me, it showed the possibility and the way of fight. This idea is embodied in my film through the character of a mother who has lost everything, her son, shelter, and income, but she continues her fight. It is stubborn and strong, it is the prototype of modern Ukraine."
Masha was born and raised in in Kiev, and travelled and studied at London Film School, graduating in 2021, with an MA in Filmmaking. She is an Erwin and Gisela von Steiner Foundation grant recipient, an Oskar-Karl-Forster scholarship holder, and was selected for Ildikó Enyedi's directing workshop with her upcoming short film Maria's Lovers. The forthcoming short is an autobiographical tragicomedy with further details to be released shortly.
The competition, previously known as Cinefondation, was originally created in 1998 in a bid to discover new young international cinematographic talent. In 2022 La Cinef selected 16 short films from film schools all over the world, from over 1,500 submissions.
Several LFS alumni have been part of the Cinefondation competition in previous years. In 2016 Hamid Ahmadi's graduation film In The Hills won 2nd prize, and in 2018 Zhannat Alshanova's grad film, End of Season was selected. Several more LFS alumni have taken part in the prestigious Festival de Cannes Cinéfondation Residence including Duccio Chiarini, Barney Elliott, Babak Jalali, Rafael Kapelinski, Orkhan Aghazadeh, and Rafael Mendoza. In 2020 Amanda Nell Eu was chosen to attend the Cannes Cinéfondation L'Atelier with her project Tiger Stripes.