BFI announces Jennifer Smith as Head of Diversity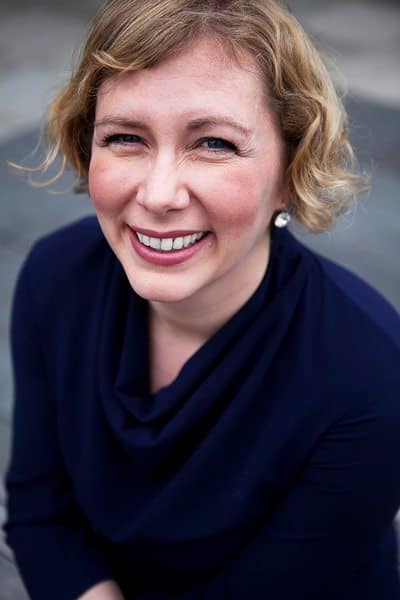 Jennifer Smith has been appointed to the newly-created post of head of diversity at the BFI. She will be responsible for leading on diversity and inclusion across all BFI activities, identified as key strategic priorities in the BFI2022 five-year strategy. This includes continuing the work of the BFI's Diversity Standards – now also adopted by Film4 and BAFTA – as well as building and implementing new partnerships and programmes to place the BFI at the vanguard of activity on diversity and inclusion, working across its leadership, workforce, public programmes, policy areas and funding streams. She will additionally work with colleagues in government and across the film and screen industries to support opportunities to make film in the UK more inclusive and representative, both on- and off-screen.
Smith has joined the BFI from social housing provider Circle Housing, where she was group head of organisational development and diversity and inclusion, and now sits within the BFI's External Affairs department, currently reporting to BFI chief executive, Amanda Nevill.
"Diversity and inclusion are important focusses of the BFI's overall activity, and we needed someone very special to fill this new role," said Nevill. "We are delighted to welcome Jen, who brings a wealth of experience and a track record of motivating change."
"Lack of diversity and representation remain burning issues for the film and wider screen industries and I'm thrilled to be joining the BFI at a pivotal moment where we have a real opportunity to drive meaningful and lasting change," said Smith. "This is a fantastic opportunity to work in an inspiring and creative sector and I take my responsibility in this role very seriously. I'm looking forward to working closely with colleagues across the industry to forge new partnerships to effect change and prioritise the diversification of our workforce, both on and off screen."
The BFI2022 strategy identifies diversity as a key strategic priority for the organisation over the next five years. This builds on the BFI Diversity Standards, which challenge unconscious bias and foster greater inclusivity across all BFI Lottery funded projects, and BFI public programmes such as Black Star and Black Britain On Film, which have helped to set a wider cultural agenda and provide a platform to ignite public debate.
From 2017-22 the BFI has committed to a number of measures with diversity and inclusion at their heart, which Smith will play a key role in delivering. These include leading a major new ten-year skills strategy to create new opportunities for thousands of individuals from all backgrounds from across the UK to join and progress within UK film, working with producers active in the UK to create the right conditions so that all productions in the UK can voluntarily adopt the BFI Diversity Standards, and using the power of the BFI cultural programme to spotlight issues of representation on screen.
Gaylene Gould appointed BFI Southbank's new Head of Cinema and Events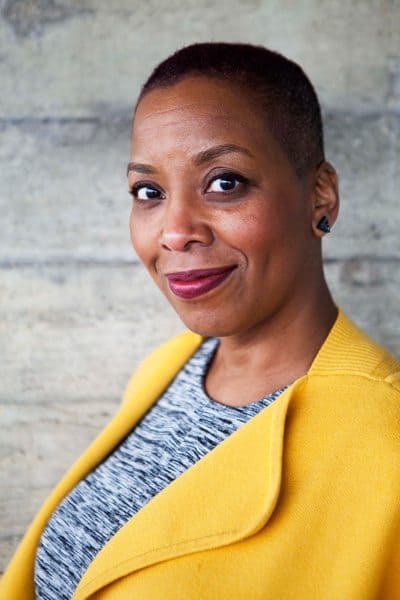 Gaylene Gould has been appointed as the BFI Southbank's head of cinemas and events. In this newly-created role she will lead the programme at BFI Southbank, the UK's national cinematheque and one of the most vibrant and important arts venues in London. Reporting into BFI head of programme and acquisitions, Stuart Brown, Gould will drive audience development, business planning and an eclectic, unique public programme of agenda-setting film and television screenings and events at BFI Southbank. This includes contemporary and classic film, BFI blockbuster projects and seasons, one-off events, on-stage interviews, premieres, previews and regular monthly strands aimed at a wide range of audiences and educational programmes.
Gould has 20 years of experience in cross-artform programming and has consulted on projects most recently for The Tate, The National Theatre, The Independent Cinema Office, Barbican, RSC and the BFI's Black Star blockbuster project in Autumn 2016. Her previous roles have included being the creative director of Film Club, head of programme at The Bernie Grant Arts Centre, national project manager for BFI season Black World (2006), project director at Arts Council England and programming and events roles at Toronto International Film Festival (TIFF), Hot Docs and Africa At The Pictures Film Festival.
Gould is a seasoned speaker and moderator of on-stage events and a regular writer and reviewer for media including Sight & Sound, The Guardian, and Radio 4's Front Row. She has presented on BBC2's The Culture Show and C4's 50 Things To Do Before You Die. Gould was the winner of the 2012 Commonword Cultureword Prize.