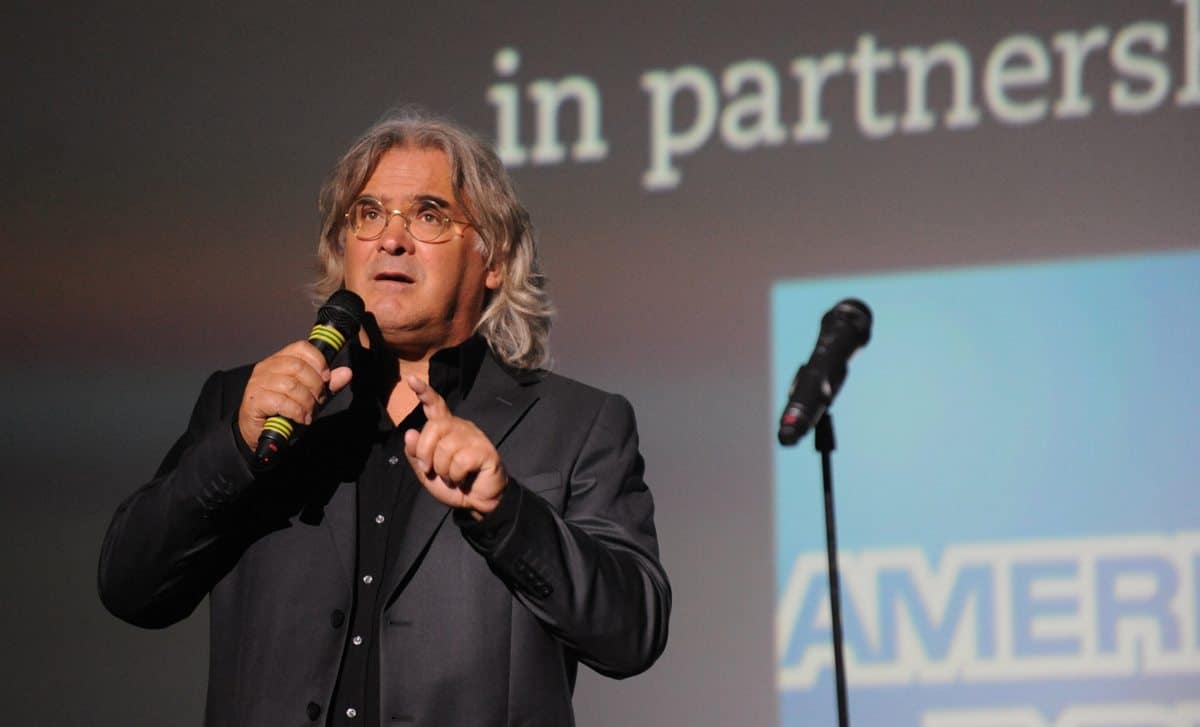 The BFI and BFI London Film Festival will honour British film director, producer, screenwriter and former broadcast journalist, Paul Greengrass, with Fellowship of the BFI. The presentation will take place at the BFI London Film Festival's annual Awards Ceremony on Saturday 14th October.
Greengrass, whose Captain Phillips (DP Barry Ackroyd) opened the 2013 BFI London Film Festival, started in film and TV 40 years ago as a researcher and journalist for TV documentaries, working his way up to producer and director on the acclaimed World In Action series and Cutting Edge. His directorial film debut was Resurrected (1989, DP Ivan Strasburg BSC), the true story of a British soldier left behind in the Falklands after the war, followed by The Theory Of Flight (1998, DP Ivan Strasburg BSC), a bittersweet comedy about a young woman suffering with motor neurone disease, which screened at the 1998 BFI London Film Festival.
It was Greengrass' third feature, the critically-acclaimed Bloody Sunday (2002, DP Ivan Strasburg BSC), a powerful dramatisation of the events that led to the Bloody Sunday shootings in 1972, which catapulted Greengrass into the international spotlight, by winning the Berlin Film Festival's Golden Bear (shared with Spirited Away) and the Sundance Film Festival's Audience Award.
Greengrass' TV film, The Murder Of Stephen Lawrence (1999, DP Ivan Strasburg BSC) won the BAFTA for Best Single Drama and the Special Jury Prize at Banff; his Jason Bourne films changed the face of the action thriller, and the documentary-style realism of United 93 (2006, DP Barry Ackroyd BSC) about the passengers who lost their lives in wrestling control of a plane to avoid terrorists targeting the White House, brought Greengrass an Oscar nomination. Last year Greengrass and Matt Damon reunited for Jason Bourne (DP Barry Ackroyd BSC), thrilling critics and audiences worldwide. This autumn he starts work on his next film, about Anders Behring Breivik, the Norwegian terrorist who murdered 77 people in 2011.