Fountain of Knowledge

Clapperboard / Tony Richmond BSC ASC
Fountain of Knowledge

Clapperboard / Tony Richmond BSC ASC
Lead image: Tony on the set of Cherry Falls with sons George and Chunky
Tony Richmond BSC ASC has been a DP on over 90 films, working with some of the cinema greats, including David Lean, Nic Roeg CBE BSC and the legendary cinematographer Freddie Young BSC. He also lensed a number of pop icons, including The Beatles and The Rolling Stones. Apart from DP work, he has produced and directed too.
Films he has photographed include: Don't Look Now (1973), for which he won a BAFTA, Stardust (1974), The Man Who Fell To Earth (1976), Bad Timing (1980) and The Rolling Stones Rock & Roll Circus (1996). He directed Deja Vu (1985), which featured his second wife Jaclyn Smith, who starred in the long-running TV series Charlie's Angels. His producer credits include TV movies, Florence Nightingale (1985) and Nightmare In The Daylight (1992).
Anthony Barry Richmond was born in London on 7 July 1942. His love of films developed because his father was a keen cinemagoer and would often take his son to the cinema. Richmond developed a love for still photography as well as a passion for the movies. One of the films that stands out to him is the western Shane (1953).
He left secondary school at 15 and managed to get a job with Pathé News as a messenger boy, based at Film House in Wardour Street, London. After around 18 months he got a job with them as a newsreel cutter and obtained an ACTT union card. He left there to go and work in Elstree at Danziger Studios as a clapper loader. They made features, turning one out every nine days. One of the DPs he worked with was Wilkie Cooper. After the studio closed, Richmond went freelance.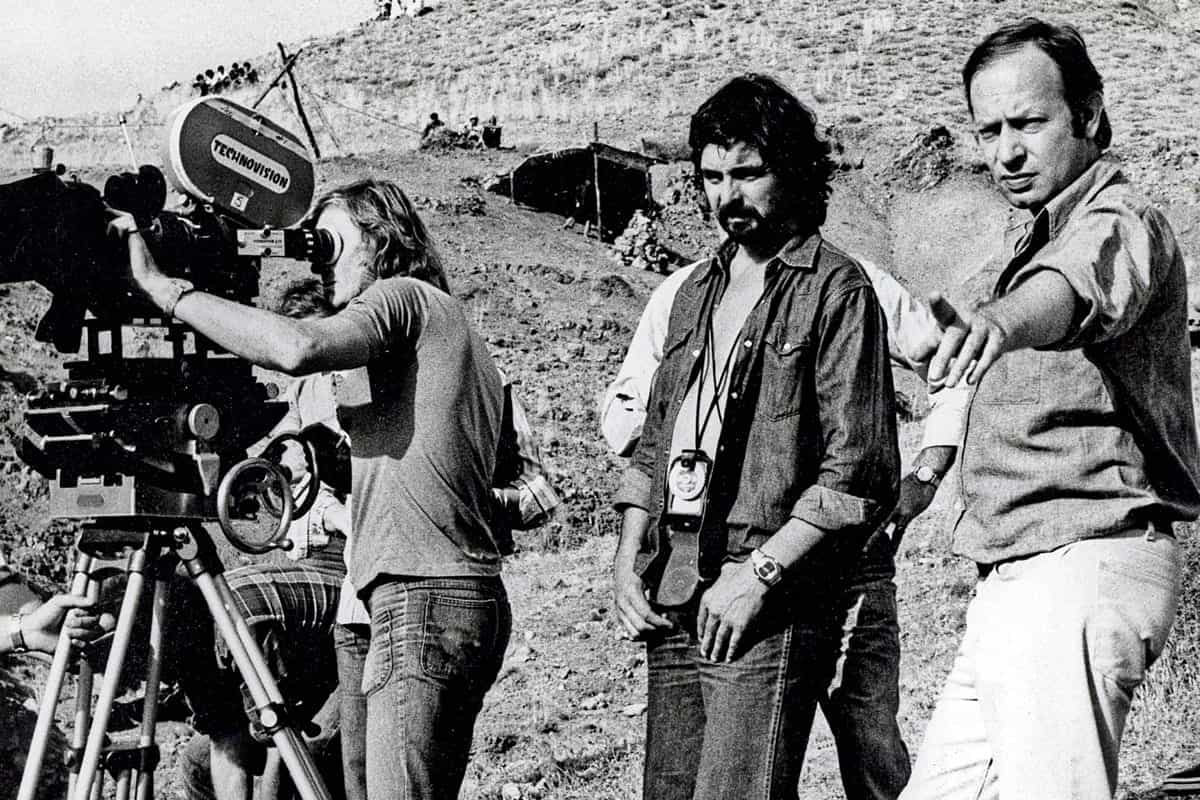 For a short period he then worked with Gerry Anderson on Supercar. Following this, cinematographer Ted Moore BSC gave Richmond the opportunity to be a clapper loader on From Russia With Love (1963). Bray was where he went to next, to work for Hammer. Sir Sydney Samuelson CBE, BSC, whose company once owned Bray Studios, said: "There was never any doubt that he was going to make his way to seniority, and he did. Tony has proved his ability through a long list of credits and much experience of production in America. I remember a film for television called An Evening With The Royal Ballet At Covent Garden. We delivered a special board 5ft by 4ft, I think, so that all cameras could see his clapperboard. I think Tony has had a remarkable career."
Whilst he was at Hammer he met DP John Wilcox BSC. He offered Richmond a job as a loader on Judith (1966), which was shot in Israel, where he met Nic Roeg, who was on the second unit. Richmond said, "Towards end of Judith, Nic came up to me and said, 'I want you to do my next picture, I can't tell you what it is, but you will be getting a call.' When I got back to London I got a call to go to MGM. I was asked to go off to Spain to work with Nic, as a loader on the 1965 film Dr Zhivago. Roeg left the production, but Richmond remained and says that Freddie Young, the DP, and David Lean, the director, took him under their wings.
Roeg asked Richmond if he would work with him on A Funny Thing Happened On The Way To The Forum (1966). Fahrenheit 451 (1966) followed, on which he did some focus pulling, as well as loading. Next was Casino Royale (1967), which he pulled focus on.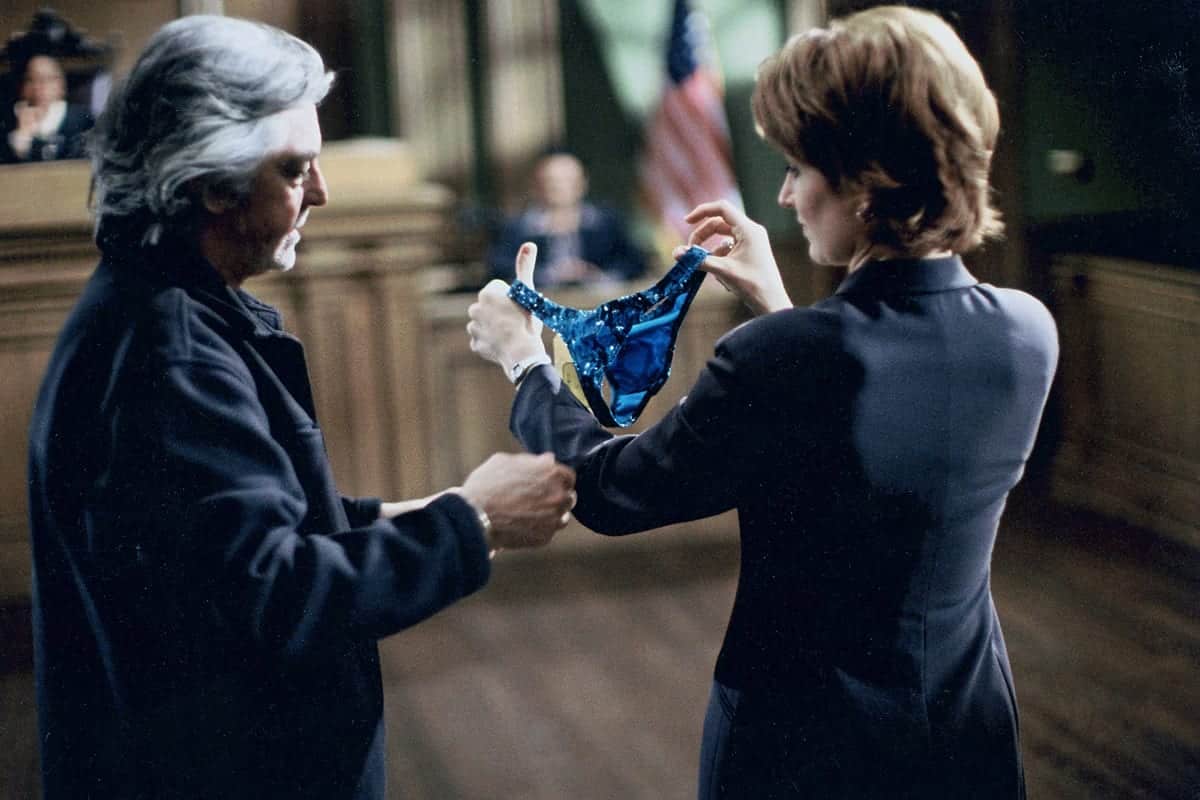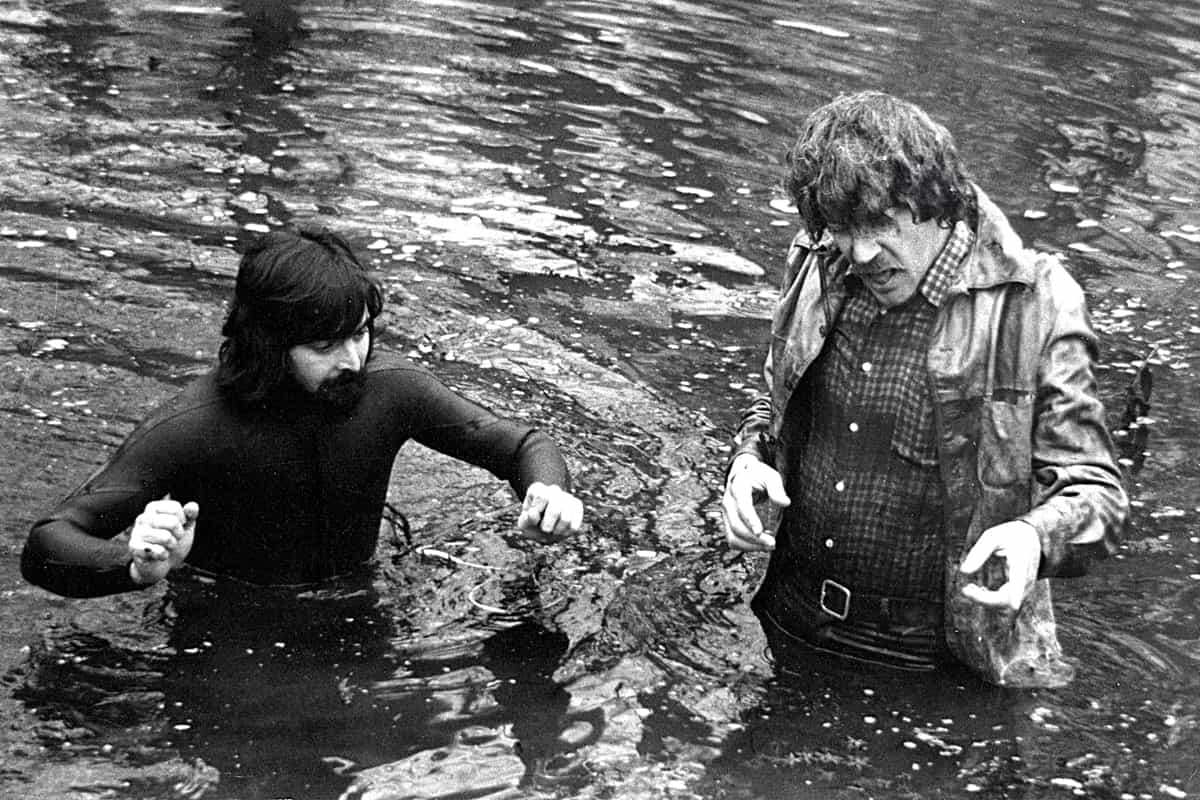 Richmond then went from focus pulling to being a DP. His first picture was Only When I Larf (1968), directed by Basil Dearden, known for his Ealing output. This was followed by Sympathy For The Devil (1968). He went on to shoot The Rolling Stones Rock & Roll Circus, shot in 1968, but not released until 1996. Another pop movie was Let It Be (1970) with a sequence of The Beatles playing on the roof of the Apple building in Savile Row. Richmond said, "I had sixteen cameras filming in the street, and on the roof. We shot it in two hours."
Director Nic Roeg asked him to shoot Don't Look Now. "It is a fabulous movie," said Richmond. "Not because I shot it, but it still stands up today. It was probably the most difficult thing I have shot, because in Venice everything goes in and out on barges. We shot it in the winter with an Italian crew, which was fantastic, because Venice in the winter is dark, cold and foreboding, which was wonderful. I had Simon Ransley as my focus puller, who did an amazing job. It took six weeks and four days. The first four weeks were in London."
Richmond said his favourite movies included, Don't Look Now, The Man Who Fell To Earth, Ravenous (1999), Sympathy For The Devil and Men Of Honor (2000).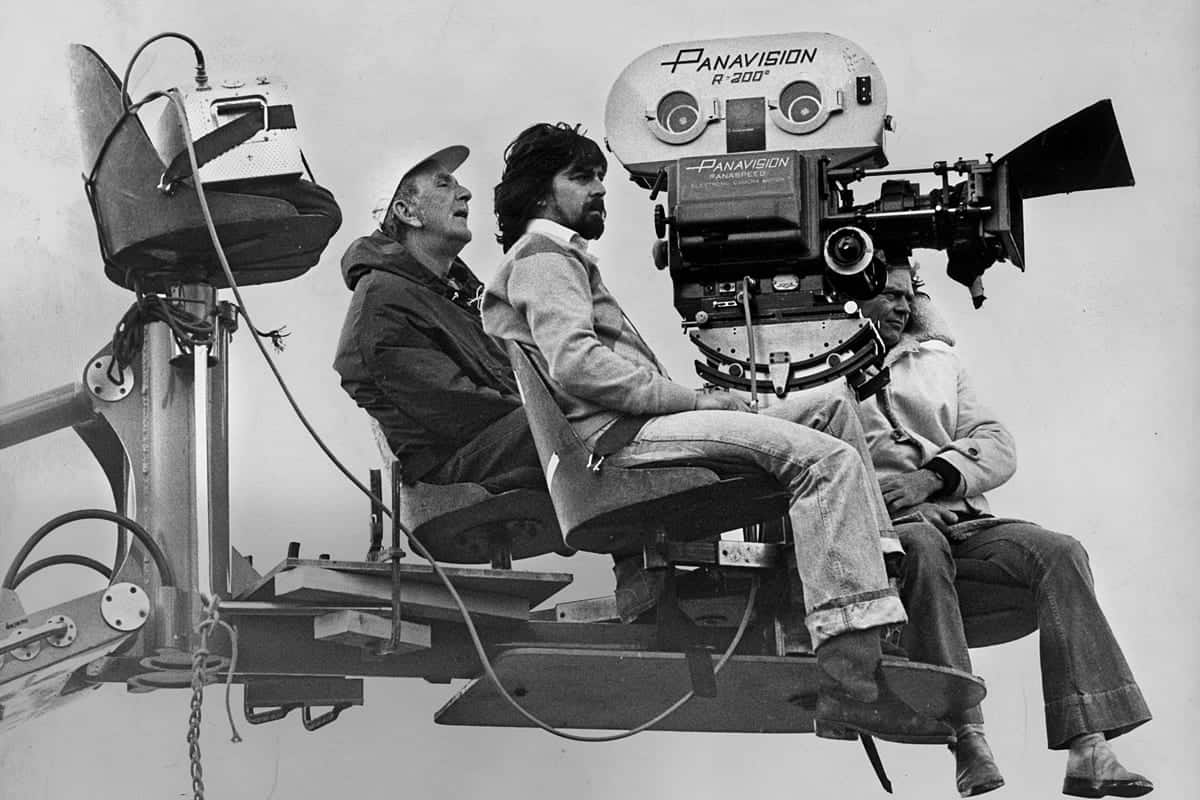 "I think doing both jobs can be too much work. A cinematographer's job is to put the director's vision on the screen. Having an operator frees you up to think ahead."
- Tony Richmond BSC ASC
Asked if he had any industry heroes, he said, "I have been very lucky and have worked with some great directors. Nic Roeg is one of them. He really took me under his wing, as did Freddie Young and John Wilcox. They helped me a great deal."
Richmond also operated on some of his films. They include Sympathy For The Devil, Change (1975), Head On (1980) and Slapstick Of Another Kind (1982).
What was it was like doing both jobs of operating and cinematographer? He replied, "It wasn't too bad in the early days because we didn't have the schedules we have now, and we didn't work such long hours. I wouldn't do it now. Also, I think doing both jobs can be too much work. A cinematographer's job is to put the director's vision on the screen. Having an operator frees you up to think ahead."
Asked about B-cameras, he said, "I don't like B-cameras. You can't really light the two shots. You have got to give way on the A to get the B, it's not complete."
Apart from features, he has shot a number of commercials and when shooting on film, one of his favourite stocks was Fuji.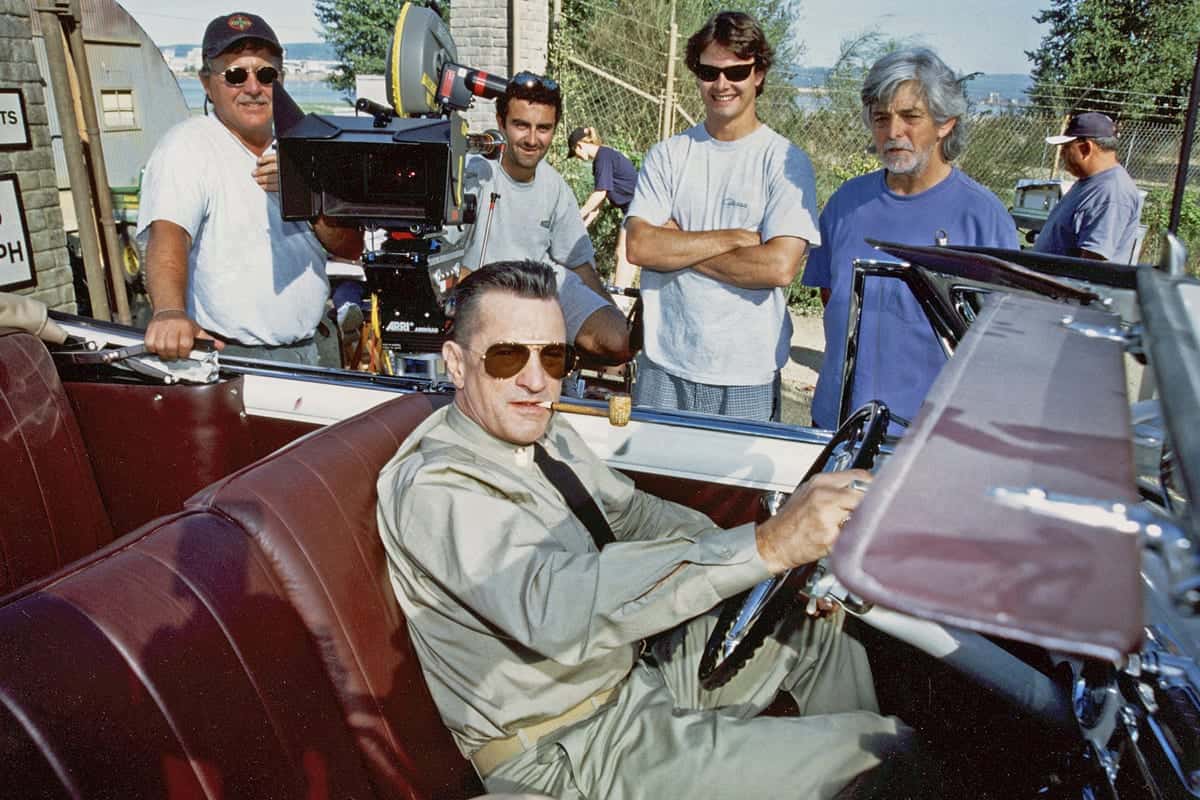 He directed Deja Vu. Would he have liked to have directed more? "I don't think so, although it was fun," replied Richmond. "I have loved and still love cinematography. It's a wonderful, wonderful job."
He has lived in America since 1979, after marrying actress Jaclyn Smith, whom he met on the film Nightkill (1980). It starred Robert Mitchum, who became a great friend. Other actor friends included Charles Bronson and Anthony Quinn.
Richmond's three sons George, Jonathan, known as Chunky, and Gaston have followed him into the world of cinematography, making him very proud.
He now passes on his vast film experience to students. He is the chair of the Cinematography Department at the New York Film Academy in Los Angeles. He teaches an MFA programme, and says it is a hands-on programme, shooting all the time. Richmond lives in Los Angeles with his third wife, film producer Amanda DiGiulio.