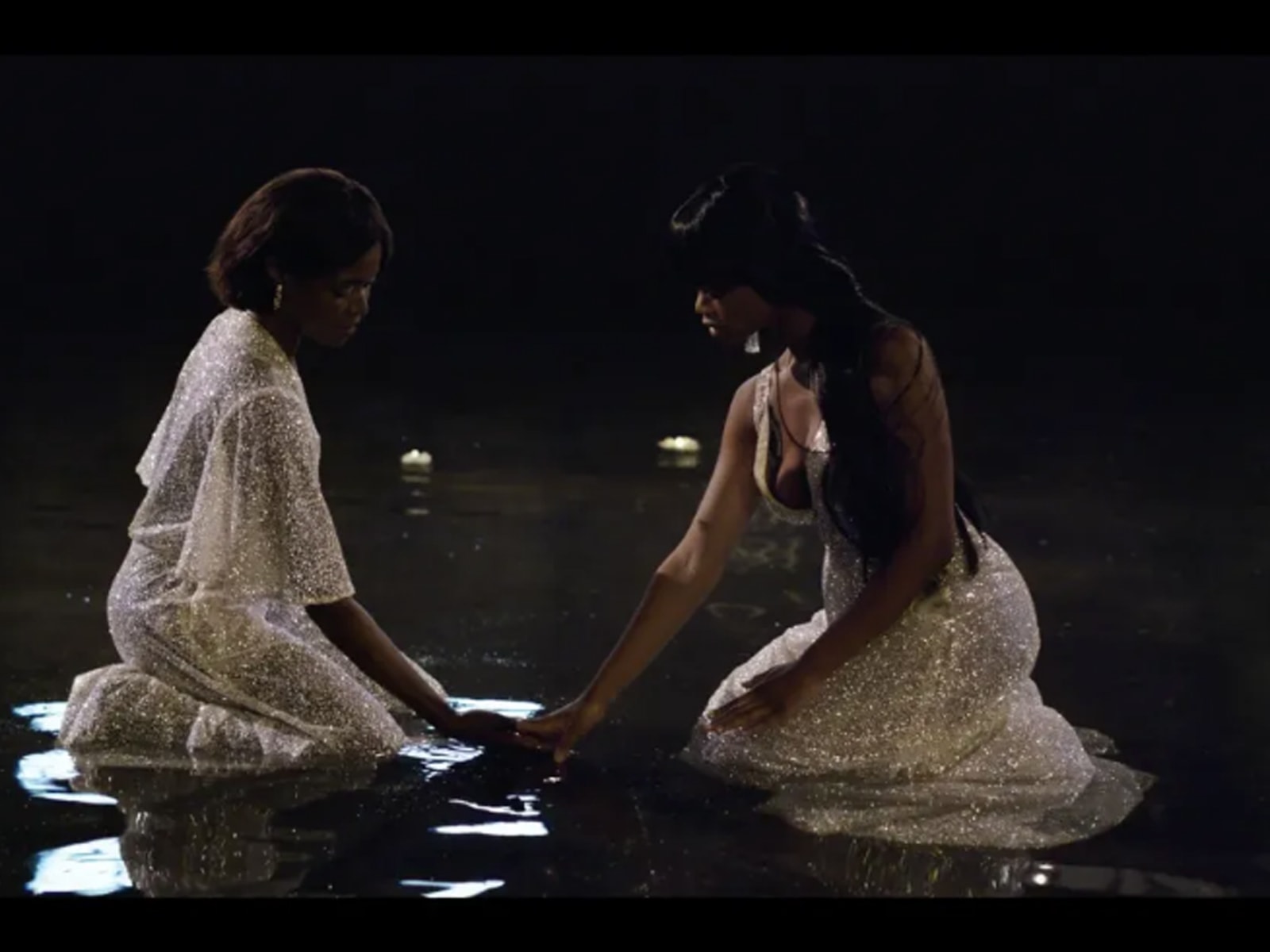 Sci-fi director Jerry Hoffman was influenced by the works of Aldous Leonard Huxley, James Orwell, and Isaac Asimov when teaming up with DP Lena Katharina Krause for I AM – an exceptional science fiction short film about the value of human emotions. What does it mean to be uniquely human? For Hoffman and Krause, it's an ability to dream and ponder on the past and present. However, science fiction favours primarily male and white voices, so the team focused on female and black voices, inspired by pioneers like Octavia E. Butler, Jordan Peele, and N.K. Jemesin.
The story of I AM is moving – lonely and detached, Noé finds a broken android in the forest and repairs it. Noe and Ela (an android doll) develop an unusual, intimate friendship. Ela likes complex Noe immensely and when she starts to copy Noe's personality, Noe becomes paranoid. Akin to Stanley Kubrick's 2001: A Space Odyssey, Noe starts to question the computer, which can read her.
Ela's curiosity about Noe is obsessive but not villainous. The pair are two females disgarded by society. Ela wants to have an emotional life, to understand love and loss, to have pain and dreams. Noe wants to forget everything.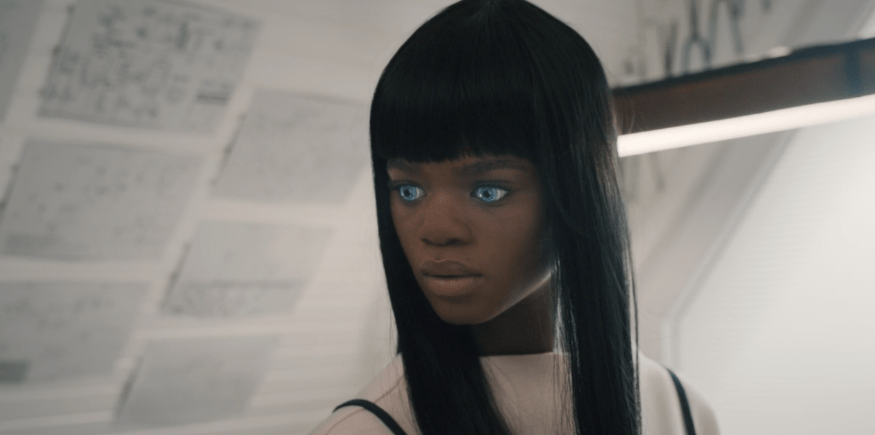 Krause focused on the deep and complex minimalist style of photography. She used clear colours and contrasts in the tones. Her camerawork is inconspicuous but analytical. She recalled: "By using modified lenses of the same type, a fundamentally uniform characteristic is retained and is broken in places. In the end, this concept is only slightly noticeable in the film, but I see the ulterior motive in my pictures and hope to have conveyed this subtly."
The filmmakers combined ARRI Alexa Mini with the Panasonic S1H. They wanted to use both sensors at total capacity, so they used ZEISS Supreme Primes and two of the new ZEISS Supreme Prime Radiance lenses – 25mm and 50mm. Hoffmann and Krause used the Supreme Primes for the natural world, the Radiance lenses for the dream sequences.
Krause added: "The contrast between human and android becomes less and less in the course of the film, based on the approach of the characters and the progressive external similarity and is carried over into the image design through the frame."
The team understands that the new diversity is transforming the sci-fi genre. Media depicts stereotypical representations for people of colour and women. However, Hoffman portrays two complex, layered, strong black women speaking the truth about the damage inflicted, grief and loss of love.
BY: Karen Pyudik