Tall Order
Newton Thomas Sigel ASC / Jack the Giant Slayer
Tall Order
Newton Thomas Sigel ASC / Jack the Giant Slayer
Jack The Giant Slayer, taken from the pages of the centuries-old folkloric tales of Jack And The Beanstalk and Jack the Giant-Killer, makes its silver screen debut in March 2013, with the assistance of some hefty Hollywood giants themselves: director/producer Bryan Singer, writer Christopher McQuarrie, Singer's longtime collaborator on projects like Valkyrie and The Usual Suspects, and actors Ewan McGregor, Stanley Tucci and Bill Nighy, writes Valentina I. Valentini.
But the man behind the lens on Warner Brothers' spring blockbuster is no stranger to action nor killers either. Newton Thomas Sigel ASC – who goes by the diminutive Tom – began his career as a documentarian, getting in on the front lines of world issues like the US military presence in Central America with the Oscar-nominated El Salvador: Another Vietnam (1981) and the nuclear arms race issue with In Our Hands (1984).
"There are times when I wished I had gone to the AFI or been an assistant to Jordan Cronenweth ASC," remarks Sigel, "but truth be known, I would never change my experiences on documentaries for that. I was privileged to be filming at the forefront of history. I saw societies go through tremendous upheavals, managed to film warfare and learn its horrors. I think that was critical in making me who I am today, and that has made me a far better storyteller."
Sigel has been a part of big-action blockbusters, like the X-Men franchise and Superman Returns (2006), dramas like Robert Redford's The Conspirator (2010) and Drive (2011), plus countless television shows and successful theatrical releases. But there's always new ground to be covered, especially when you're Bryan Singer's right hand man.
"It is quite a privilege to work with someone that long," says Sigel, "because when you begin a project, you are already part of the way inside his head. Obviously, with each film Bryan tries to push himself and evolve in his craft. Then I have the joyful challenge of learning where he wants to go, and I'm tasked with figuring out how to get there."
After seven projects together, beginning with The Usual Suspects in 1995, the pair has forayed into the land of 3D with Jack the Giant Slayer.
"There's no question that shooting in 3D is more challenging than converting it in post," says Sigel. "Nonetheless, I firmly believe there is no substitute for seeing what you are doing in 3D as you shoot. It strongly influences many choices – composition, lens choice, pacing and much more. And although the software for dimensionalisation has come a long way, with that methodology it is very hard to not make 3D an afterthought.
"In my experience," Sigel continues, "when directors, producers and cinematographers are watching 3D on set, they are taking more care with the medium and it becomes a natural component of their creative thinking. However, when one is shooting for a 2D-to-3D conversion in post, it is often forgotten. There is no direct feedback between what folks see on a monitor and what it will look like in 3D, so there is frequently little consideration given to how one is making 3D part of the movie's vocabulary."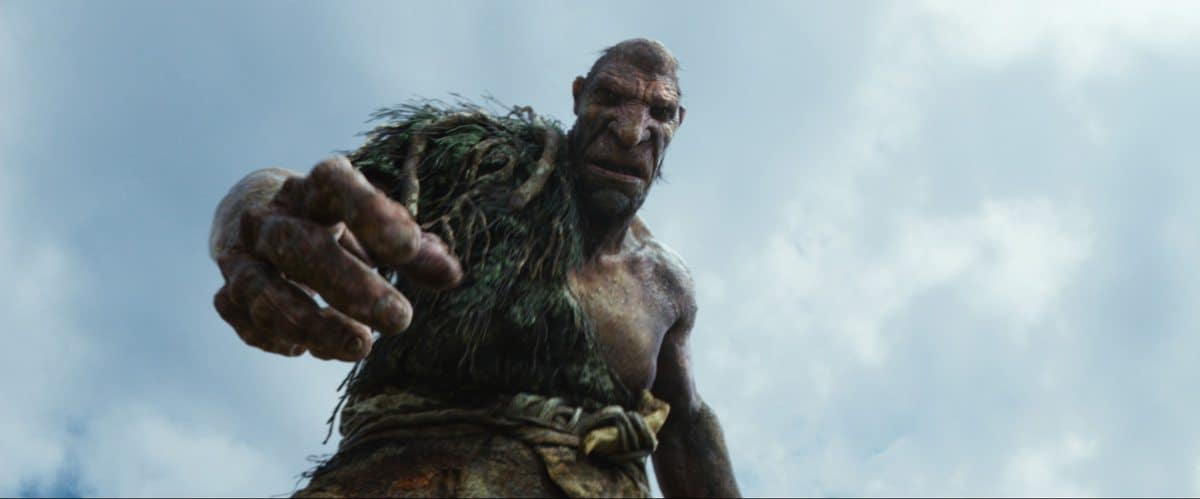 Jack was shot using the RED Epic in order to take advantage of the 5K abilities that the camera carries, although at the end they only used a 4K portion of the frame. Sigel explains that their final product was meant to be in 2.40:1, but that when shooting 3D you need to leave a percentage of the pixels outside the frame to allow for parallax between the eyes.
"We used a significant crop down to 4K because it made for a direct 2:1 ratio for downscaling to the left and right eye," Sigel explains. "If we had used a larger crop, there would have been some interpolation of pixels to get to the final result, and our visual effects supervisor Hoyt Yeatman and his team felt that resulted in an inferior image to the direct 2:1 reduction."
Sigel paired the Epic with 3Ality TS-5 3D systems, which he says were desirable both for their small profile – weighing in at about 25 kilos – as well as their automated lens change and calibration method. The TS-5 was also used on The Amazing Spider-Man, The Great Gatsby, and is the 3D system director Peter Jackson owns.
"Our lens changes were about four minutes," he recalls. "And the 3D alignment work could happen away from camera which greatly reduced the 'pit crew' feeling whenever there was a camera adjustment."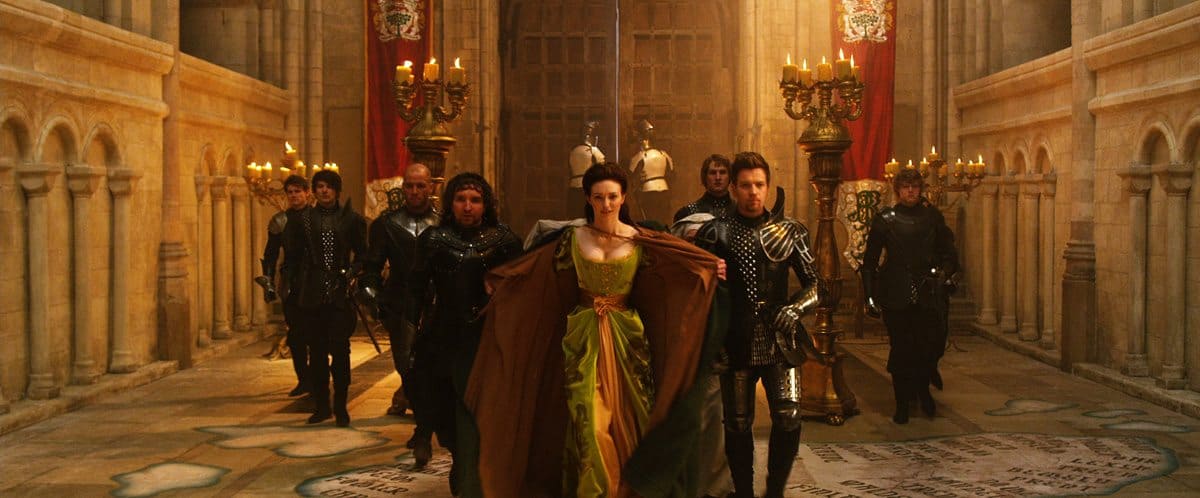 To create a world in the clouds where 24-foot tall creatures roam the land, Sigel and Singer employed The Third Floor – a digital previsualisation company in Hollywood which is at the forefront of some of the world's biggest blockbusters such as The Avengers, Hunger Games, and most recently, Oz: The Great And Powerful.
Previsualisation supervisor Eric Carney and the rest of The Third Floor team worked very closely with Singer to hone the storytelling in many of the more complex scenes. About 60 percent of the film was previsualised, which made it possible for Singer and Sigel to try out numerous different iterations to find the best version of a sequence. This included planning action with the giants as well as generally mapping out shots.
"As fully CG characters," explains Carney, "the giants were very expensive to put on the screen, which was one of the challenges for us. So it was important to find different ways to economise this through shooting and to make sure those shots got the biggest bang for the buck."
To do so, in the virtual production shoot, The Third Floor's digital previsualisation was used to create live composites of the giants so camera frame-ups could be made with a reference to them and other assets in CG. Carney collaborated closely with Sigel to light the virtual scenes in a way that would match what he was planning to do on set. 
"This helped set the mood during pre-shoot motion capture sessions and was useful in identifying possible real-world lighting issues in advance," says Carney.
And Sigel faced 'giant' challenges – that of lighting 24-foot tall villains. And when you're players are that tall, "you tend to have very big sets," Sigel quips. "For example, the top of the giant's kitchen counter was 14-feet in the air." To light areas this large, he relied heavily on Mole Richardson's Dinos and Maxi-Brutes, usually through heavy grid cloth. For more specular sources ARRI's T12 proved a great complement to their 20Ks, according to Sigel.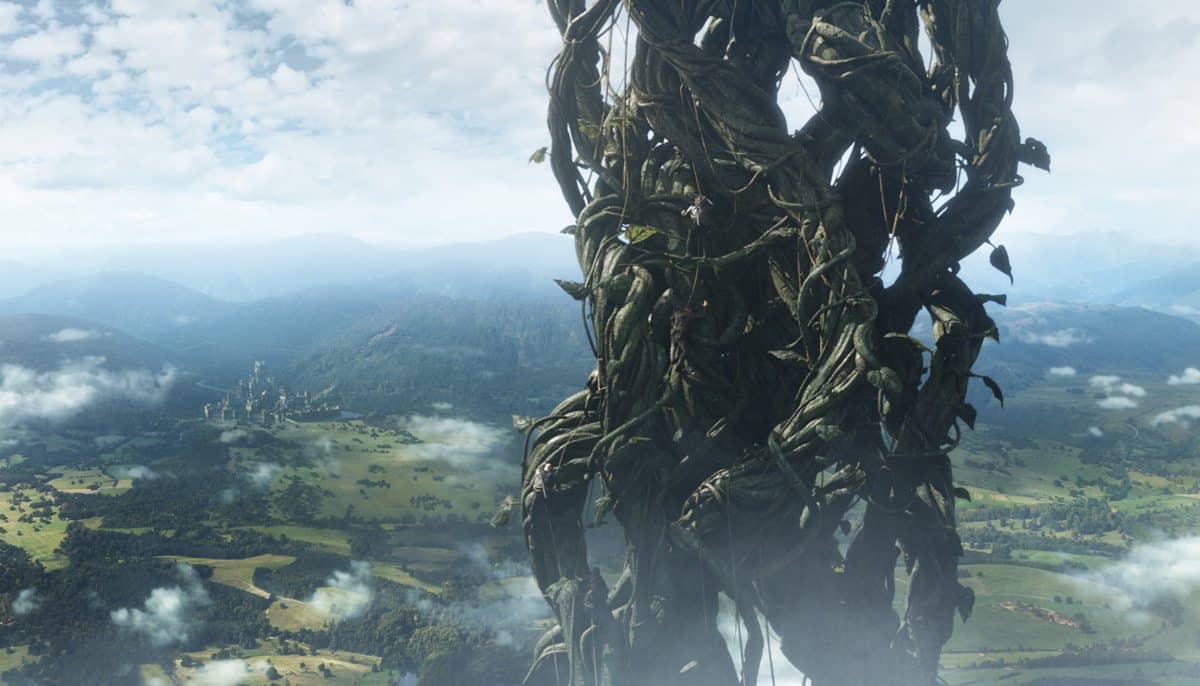 "Footage would come in from set, be given a slight grade based on Sigel's reference shots from set all the while making sure the decisions he made there were completely preserved in editorial. "
- Kate Morrison Lyons 
Although Sigel is a cinematographer working hand-in-hand with the newest digital techniques on films like Jack and the upcoming The Seventh Son, he does see the 'we'll fix it in post' routine as a downside to the advances in digital manipulation. He credits Fluent Image – a newer UK-based company leading the way in digital acquisition, colour science and digital imaging – with setting up the colour correction and projection on-set labs so that production was able to see at least a form of dailies.
"They handled that beautifully," says Sigel, "because it was certainly a challenge, since I am finding that the studios care less and less what dailies look like."
Fluent Image Founders Kate Morrison-Lyons and Jon Ferguy handled the digital image all the way from set to the final Digital Intermediate done at Company 3. They built systems big enough to hold the entire film online for the lifetime of the show, which effectively became the digital lab, and they implemented their software – designed specifically for Jack – to render, archive and track all the material. They also designed these systems to be able to move from London to Los Angeles for post-production, so the lab was always with the production team.
"All the images came through us," says Morrison-Lyons, whose background is as a camera trainee and working at ARRI Media in London for seven years and with Sohonet in digital negative management. "They were stored on the systems we built for the production and managed by Fluent Image."
During the shoot – which was based at Longcross Studios outside of London, the former site of the British Army's tank testing facilities, and the brand new Warner Bros. Leavesden Studios – the production used Fotokem's nextLAB mobile units on set. This is where Fluent Image offloaded the material from the Epic's SSD cards, backed it up onto storage able to hold about three days-worth of footage and put it onto external drives to transfer to the digital lab they'd built. These drives were then delivered to their offload workstations in the same location as editorial.
"We were very involved with the processing of the images," Morrison-Lyons says, "making sure the colour that was created in the projection room was preserved throughout editorial. Footage would come in from set, be given a slight grade based on Sigel's reference shots from set all the while making sure the decisions he made there were completely preserved in editorial, and then we took the colour references and processed the rushes for editorial. What Sigel and Singer saw on the monitors on-set was what they also saw in editorial."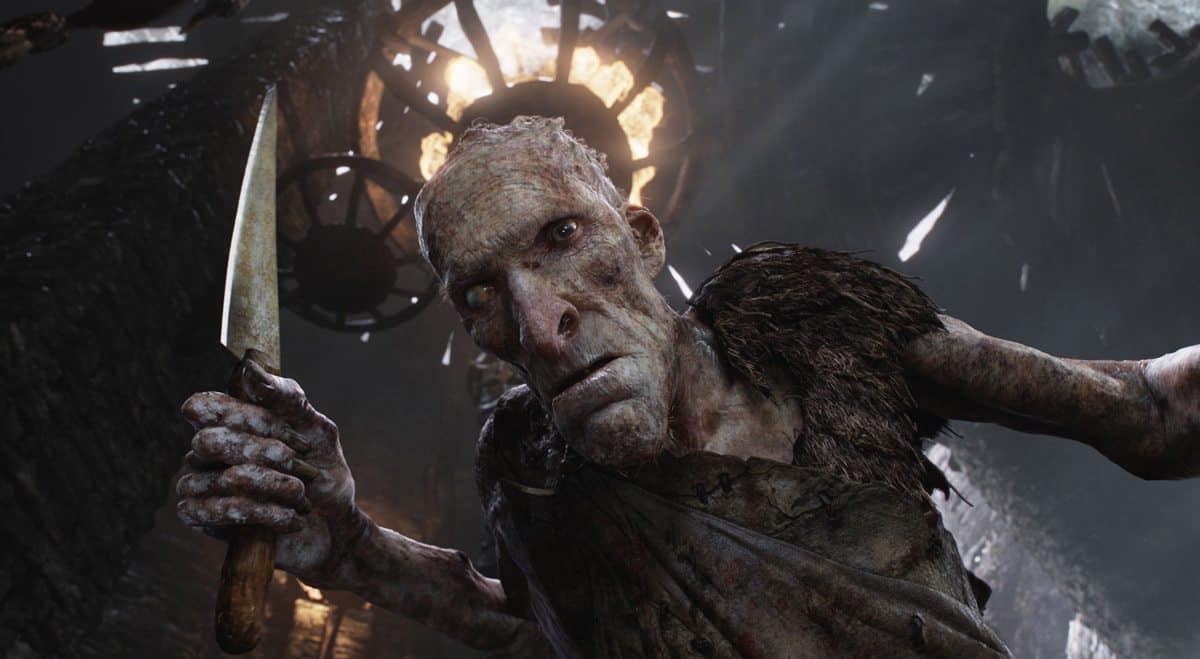 And for post-production, Fluent Image built and managed an EXR pipeline for VFX and then put a DPX workflow into place for Company 3 for the final DI/colour timing, which was done with Sigel's other longtime collaborator Stephen Nakamura.
"We worked closely with Tom, Bryan Singer and the VFX team over a long period as the effects evolved," says Nakamura. "The VFX team works on monitors and they might push around the look of an animated character or a matte painting so it looks good for their display. But then, when we put it up in the DI theatre, and everyone sees it as part of a larger scene, it might not work quite as well as it did on their monitor. Maybe the filmmakers want to brighten up something in the foreground but that blows out the sky they wanted to see. So if I can make it work in the DaVinci Resolve with chroma keys, luma keys, Power Windows and the tools I have as a colorist, then I do. But sometimes it has to go back to the VFX house and they do some more work on the effect and if it's a really tricky situation, they will deliver separate elements of shots in the form of alpha channels, so I can grade the different portions separately. It's not that the VFX team did anything 'wrong,' but it's just because only you can see how all the effects come together in a theatre during the DI."
Nakamura adds, "We did three different passes for the theatrical release of Jack. One was for 2D projection, one was for the standard 3D systems and the third was for higher-end 3D systems that some theatres have where the projectors can output more light. When you can put more light on the screen, you have a wider contrast range to work with. Your whites can be brighter and that makes your darks seem darker. We essentially did two different 3D grading passes so each version could make the most of whichever projection system each theater would be using."