Coming of Age
Jess Hall BSC / The Spectacular Now
Coming of Age
Jess Hall BSC / The Spectacular Now
The most important thing for cinematographer Jess Hall BSC in capturing in The Spectacular Now was honesty. Neither he nor director James Ponsoldt – who wowed Sundance audiences last year with Smashed – were looking for high gloss, stylised camera work or heavy VFX shots, even when a particular scene included character getting hit by a car.
"On that very first phone call I had with James," relays Hall at a coffee shop in Santa Monica where he's based, "we decided on the specifics of that scene. James was quite concerned about it because it was such a pivotal moment and he wanted a simple way to do it without taking the characters out of the film – stylistically. It ended up as one digital effects shot with two plates: one with her getting out against a green screen, then one with the car."
The Spectacular Now, written by 500 Days Of Summer dream-team Michael H. Weber and Scott Neustadter, premiered at Sundance in January 2013 and was among a handful of adolescent coming-of-age stories this year. It stars Jennifer Jason Leigh, Mary Elizabeth Winstead, Shailene Woodley and Kyle Chandler. It's an absorbing coming-of-age tale, in which a cocky, troubled teen named Sutter (newcomer Miles Teller) is forced to confront both his fears and his future. Life, it seems, is good for the high school senior. He has a buxom girlfriend and exists day to day within a loose, devil-may-care environment – enjoying sex and hanging out at parties, and earning money working a gentlemen's outfitters. He likes a regular nip from his hip-flask. Matters begin to shift when he finds himself ditched for a high achiever, wherein he encounters Aimee (Woodley), a sweet but socially awkward geek who's lost her father and has yet to have a boyfriend.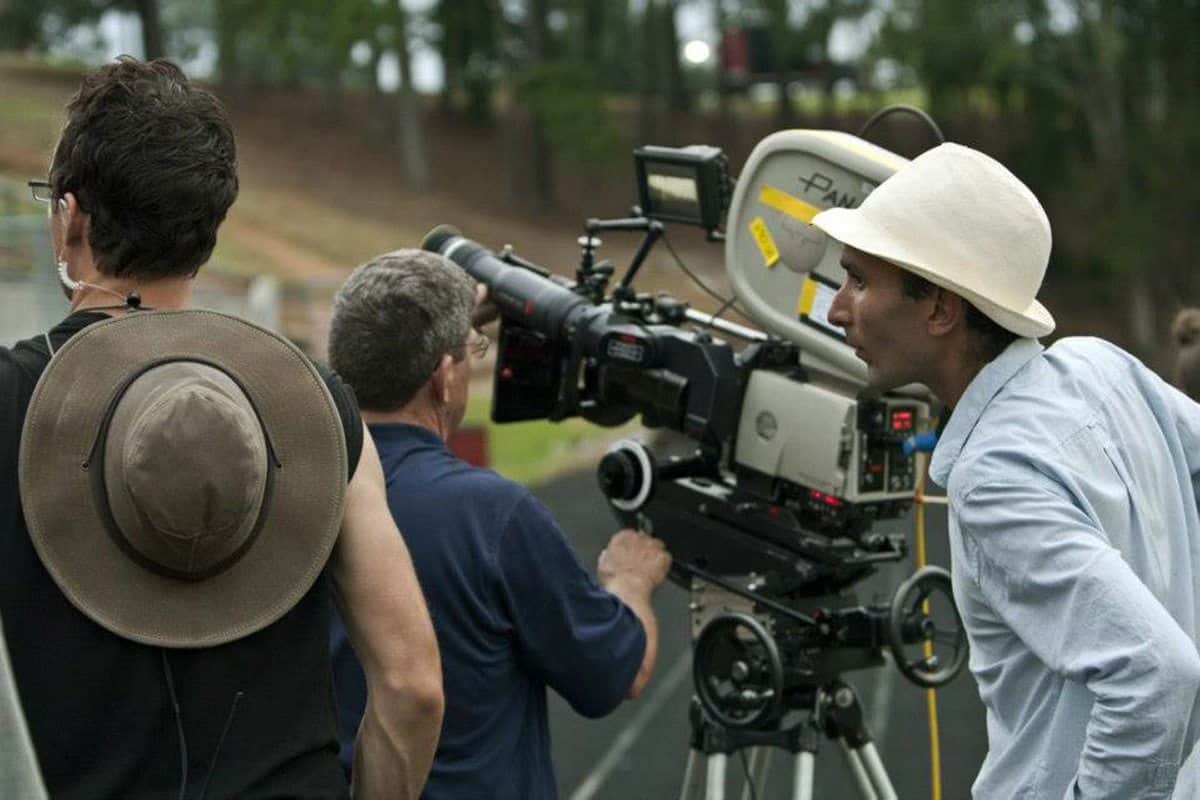 Hall and Ponsoldt wanted to keep the integrity of the intimate story they became familiar with on the page up on the screen, so they shot the film so the audience would experience it through Sutter's eyes, played by newcomer Miles Teller.
"The story is an emotional study of these two teenagers and James wanted those faces to be photographed in a way that was extremely expressive," says Hall. "We felt the digital palate just didn't offer that. Emotionally there's a quantitative difference of how you can capture a close-up of an actor's face, what you read on that face and the audience's reaction to that. Seeing it on film and seeing it on digital is quite different."
Hall shot on the Panaflex Millenium using the now discontinued Kodak Vision2 50D colour negative 5201 filmstocks, which he credits with having a very fine grain and lots of contrast, perfect for the timeless warm southern summer they were trying to portray. Hall mostly used Panavision's E-series anamorphic lenses because, since the release of ARRI Alexa's new mounting capabilities with the anamorphic lenses, there has been a lot of demand for them and stockrooms were low on choices. But Ponsoldt told Hall he wanted to shoot anamorphic in 2.40:1 and Hall embraced that fully.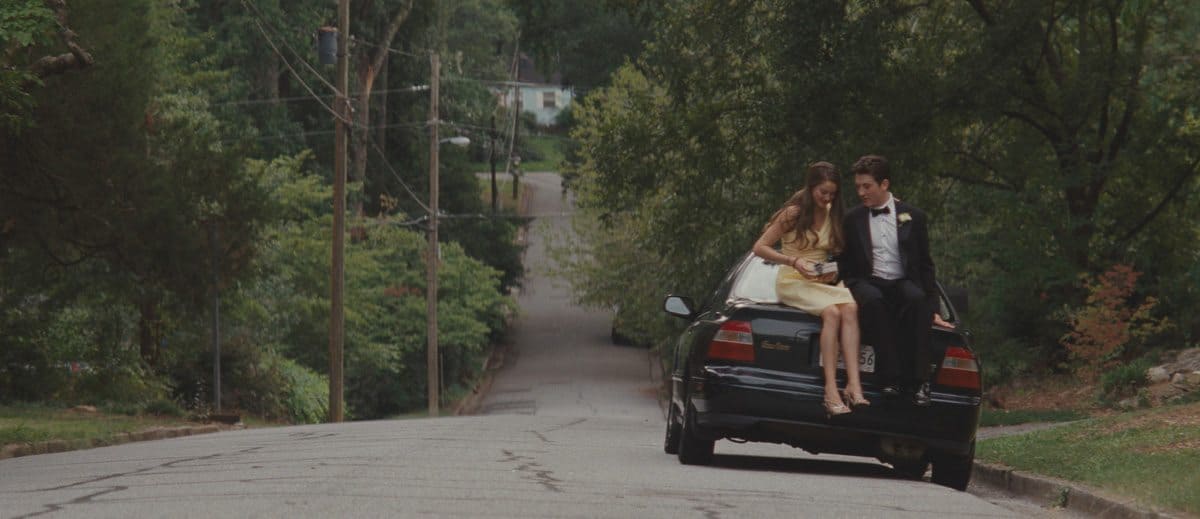 "I saw the potential the story had if we shot it in that way," recalls Hall. "James was a fan of Son Of Rambow, a film I'd done that was really low budget and shot in anamorphic, so I was certainly of the opinion that the scale of the film didn't rule out that format. I think a lot of people turn away from it because they think you can't do a low-budget anamorphic feature. And it is a challenge, but my position is always trying to make a director's wishes come to fruition."
Part of Ponsoldt's motivation lay in the fact that he didn't see a lot of films about young people that captured the emotional reality of what it means to be a kid, taking liberties with either a tough, gritty, verité realism or something that is really romanticises adolescence.
"Son Of Rambow captured the magic of childhood and never pandered or judged," Ponsoldt says, explaining why he wanted to work with Hall. "And the look and feel of it was so much a part of that. The camera always felt like it was in the right place and I loved the way it moved and the way I felt watching it. Also, Jess works really well with anamorphic 35mm, which was really essential to our film."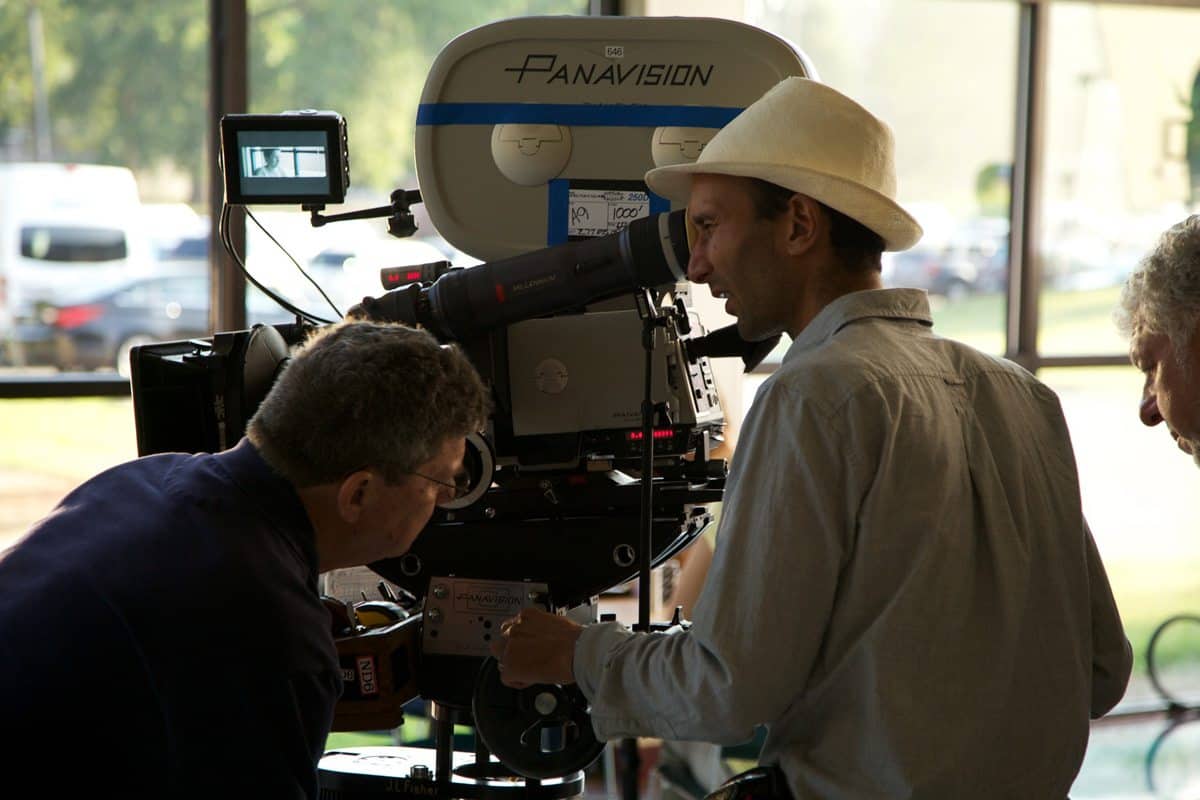 "I never wanted to be taking it to a place that was stylised enough to take the viewer out of the intimacy of a natural scenario."
- Jess Hall BSC
So armed with an anamorphic Panavision package and Kodak stocks, Hall set out in Athens, Georgia to keep his commitment to naturalism, which he explains led a lot of the photography and lighting choices.
"I've always been a great believer in naturalistic lighting and it is normally the point at which I start from," he says. "From there, I am able to depart from it according to the script, but with this story I felt like the audience needed to believe every frame. I never wanted to be taking it to a place that was stylised enough to take the viewer out of the intimacy of a natural scenario."
Many of the framing choices came from Ponsoldt and Hall's prep, which involved screening sessions at a small art house cinema in Athens. Ponsoldt, being a real actor's director, felt that the movie played out on the faces of Sutter and Aimee, and Hall in return wanted to be right there with them, framing-wise.
"We watched films like The Last Picture Show," Hall says, "which has a couple of close-ups on Cloris Leachman in which you feel a very profound sense of the story. I think we both feel that is where a lot of the magic of film happens."
In The Spectacular Now many of the scenes play out in single shots, utilising a lot of long shots and developing shots. They wanted to shoot in such a manner for the integrity of the performances, making sure the viewer felt like they were in the scene and not cutting in and out of it. This time-tested, yet often underused technique seemed to have certainly paid off, since Teller and Woodley walked away from Sundance with the US Dramatic Special Jury Award for Acting.
"He's brilliant," Ponsoldt gushes about Hall, "but he has such an easy-going air about him. He constantly has a twinkle in his eye and a smile on his face, almost like that spirit of childlike wonder, which he imbues into his work and it's really infectious, whether you're the director or actor."