Dolce Vita
John de Borman BSC / Quartet
Dolce Vita
John de Borman BSC / Quartet
Quartet is the touching British comedy-drama film, based on the play of the same title by author, playwright and screenwriter Ronald Harwood, which ran in London's West End from 1999 to 2000. The movie stars Maggie Smith, Tom Courtenay, Pauline Collins and Billy Connolly as retired opera singers who live in a retirement home for gifted musicians.
Smith plays Jean, a proud and patronising former diva, who is the latest entrant to the home, where the residents also include Cedric (Michael Gambon), an intimidating ex-producer. Jean encounters three venerable characters, with whom she has personal history: Reginald (Courtenay), Wilf (Connolly) and Cissy (Collins). The sprightly trio try to persuade Jean to swallow her pride, and recapture former glories, by joining them in singing the quartet from Verdi's Rigoletto in a forthcoming gala concert. But the plan quickly re-opens emotional wounds.
Quartet was written by Harwood, produced by Finola Dwyer and Stewart Mackinnon, and marks the directorial debut of actor Dustin Hoffman. The £8m movie was filmed in its entirety at Hedsor House, Buckinghamshire, from September to December 2011, by John de Borman BSC, who played a pivotal role in encouraging Hoffman to direct.
De Borman says he struck up a friendship with Hoffman whilst filming the romantic drama Last Chance Harvey (2008), in London, and became aware of Hoffman's desire to take up the directing mantle. Discovering that the original director for Quartet had left the production, Dwyer (who worked with de Borman on An Education) and de Borman thought it would be the ideal entry for Hoffman.
"Dustin and his wife Lisa had been spending time in their London home, and were on their way back to Los Angeles," says de Borman. "I gave them the script to read on the flight back. It's a heartfelt, life-enhancing story, shot pretty much within one location, and in the right hands, I knew it would make for a lovely and very strong film. It seemed perfect for Dustin. He called me from his car when they landed, told me how moved they had been by the story, and that he really wanted to direct it… the rest is history"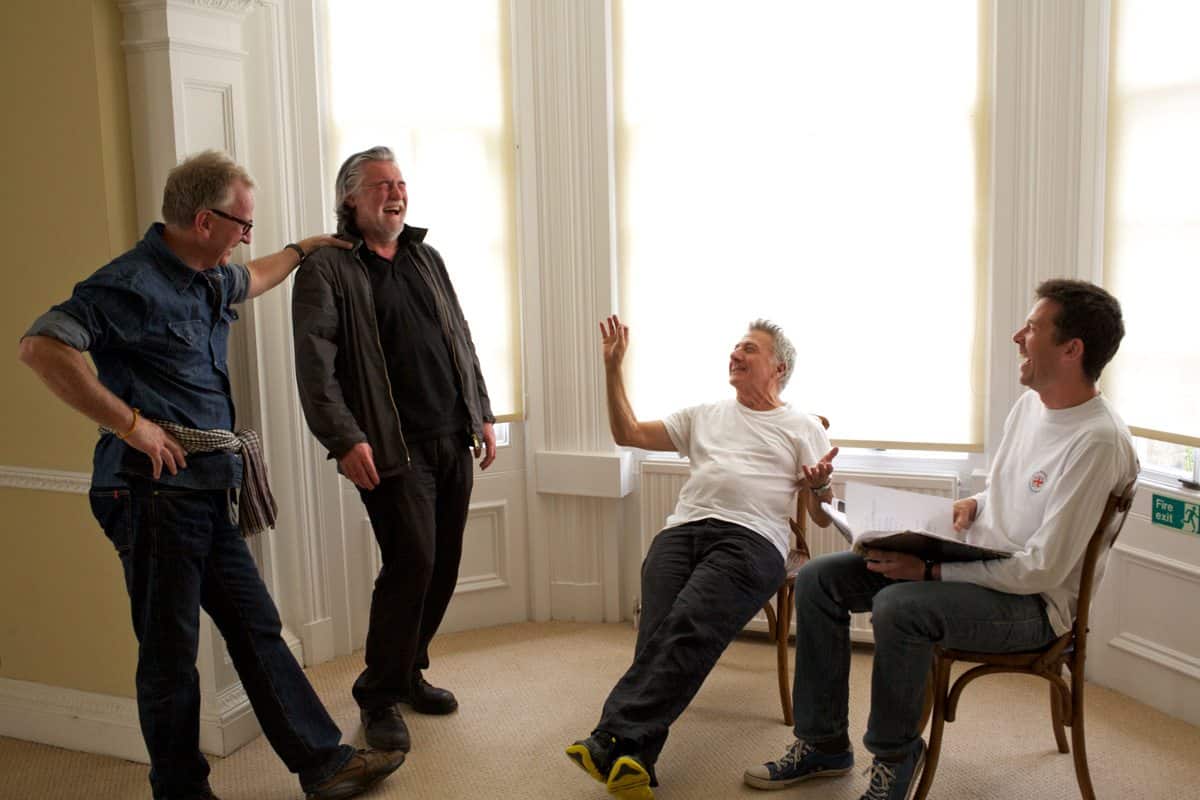 During pre-production de Borman and Hoffman spent several weeks together working on the script, the pacing and look of the movie – initially at Hoffman's LA home, and then in the UK, as principal photography approached.
"We wanted to shoot in the autumn, as the characters are in the autumn of their lives," de Borman remarks. "But, we wanted to avoid the cold, blue look of a rancid old people's home. Although elderly, the characters are vivacious, so we wanted the film to be full of colourful portraits and life. It's about a spirit of togetherness too, not just the four central characters, but everyone else in that place."
Many of the other players in the movie are former actors, musicians and opera stars in their own right – such as Dame Gwyneth Jones, Andrew Sachs, Trevor Peacock and David Ryall – and are revealed in a heartwarming closing title sequence.
Be Borman recounts that Hoffman's basic instruction to him was, "John, you gotta know what you don't know," which de Borman took as meaning, "Go with your instinct. Dustin has great instinct. He knows what he likes and doesn't like. He was happy to let me give the film a look, whilst he brilliantly got the performances – which is the ideal position for a cinematographer to be in. He was so encouraging."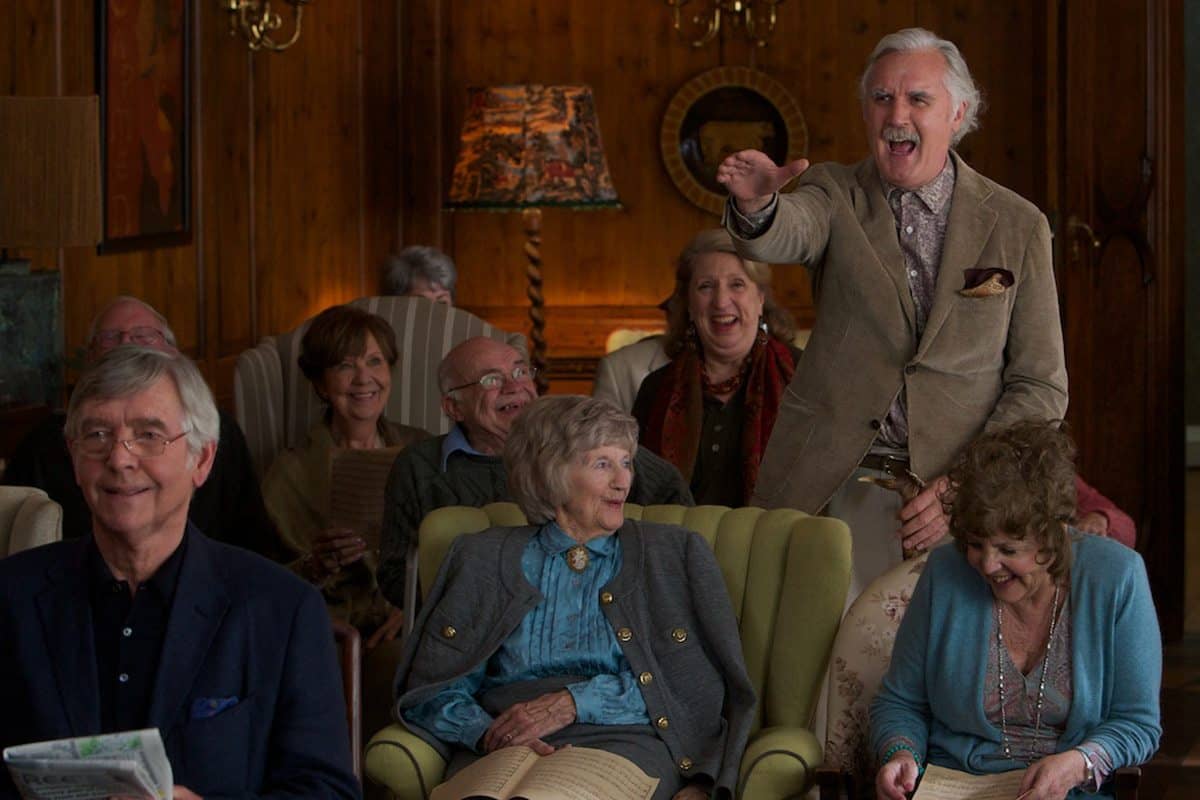 De Borman did not look at any particular artistic references for Quartet, but says that he and Hoffman did refer to the 1984 documentary entitled Tosca's Kiss (Il Bacio Di Tosca), directed by Daniel Schmid, about life in the Casa di Riposo per Musicisti in Milan, the world's first nursing home for retired opera singers, founded by composer Giuseppe Verdi in 1896. It follows retired soprano Sara Scuderi and the other tenants of the retirement home, as they re-live and re-enact the roles that made them famous.
"It's a beautiful, tender and absolutely hilarious documentary, about real opera singers, with their wonderful eccentricities and mannerisms. Dustin and I wanted to reproduce it, and knew if we managed it, we'd have a charming, unusual and ultimately very different film to others out there at the cinema," adds de Borman.
Regarding the choice of acquisition format for Quartet – digital or celluloid – de Borman says, "there was absolutely no question that with elderly actors, and the need for beautiful portraiture, that we would ever go digital. The film starts with an iconic image of old age, of a lady who has never had anything cosmetic done to her face, who is slightly shaky too. Yet she's absolutely beautiful. Beauty in old age – that's the motif for the rest of the movie. Digital is so sharp and crisp, and that look would have been too rude, harsh and ugly. There's less visual poetry in sharpness. I really wanted Quartet to be as beautiful as I could make it, and that meant shooting on film."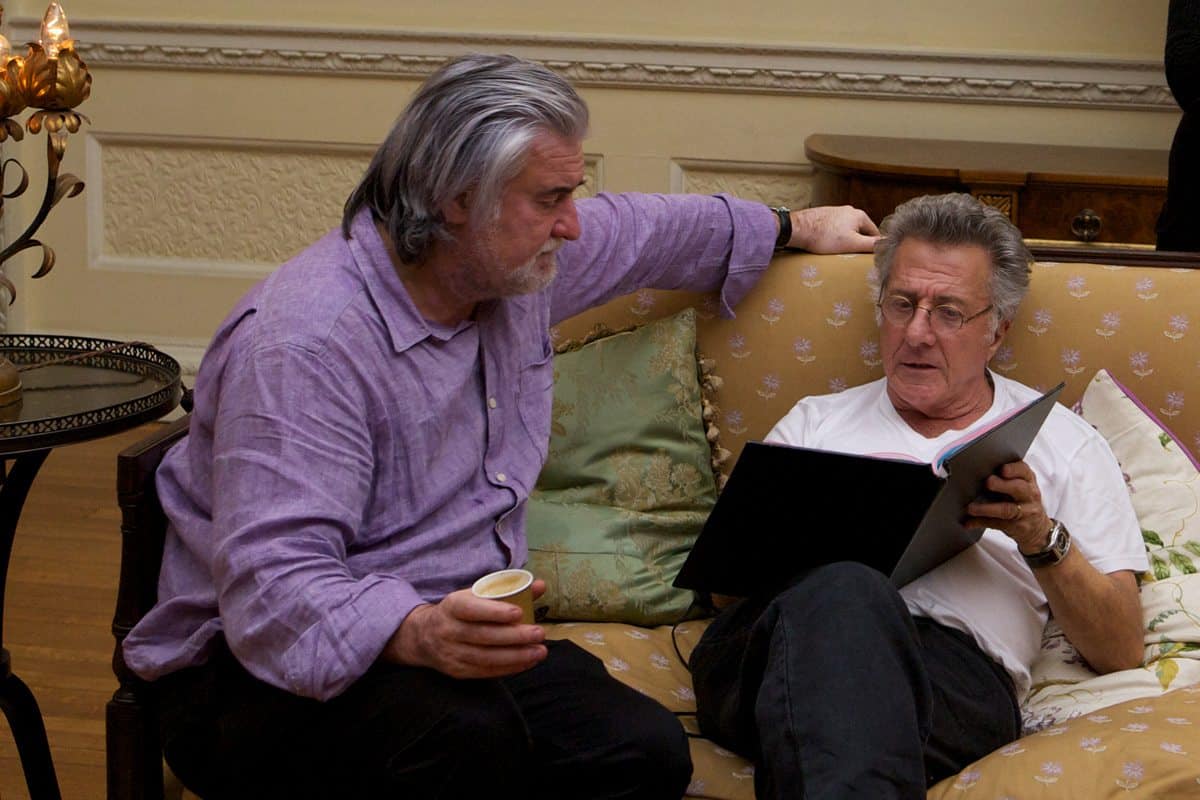 "Beauty in old age – that's the motif for the rest of the movie. Digital is so sharp and crisp, and that look would have been too rude, harsh and ugly."
- John de Borman BSC
De Borman selected the "natural skin tone colouring" of Kodak 35mm Vision3 250D 5207 for exteriors and Vision3 500T 5219 for interiors. Cameras and lenses came from Movietech – a supplier to De Borman on 34 of his 35 cinematic credits – with the lighting package provided by Panalux. Using mainly long Cooke S4 lenses, de Borman elected to shoot 2.35:1 Anamorphic, not just to give the movie a classic cinematic look, but also to use the letterbox framing to establish and maintain relationships between the characters. "There's constant activity in the movie – between the main characters, as well as the minor characters – and Anamorphic allows you to put many people together into the context of their environment," he explains.
Speaking about working with Hoffman in a directing role, de Borman says, "On-set Dustin was amazing with the cast – jokey and generous. He went through every character each day, even the minor roles of the waitresses and Tango dancers, guiding them through exactly what he wanted, and giving them time to get the scene and their performance. It was hilarious and inspiring, and created a very happy and productive atmosphere."
The DI for Quartet was conducted by Asa Shoul in the main grading theatre at Molinare in London, using BaseLight. However, de Borman was engaged on the Biafran War drama Half Of A Yellow Sun in Nigeria, and was only able to attend the preliminary grading sessions.
"I took some of the main scenes and developed the look and the colour palette I wanted with Asa, so he had an idea of where I wanted it to go. When I got back four months later, I was delighted to discover Asa had done a great job. He's a very experienced colourist, in whom I put my complete trust, and he gave me exactly what I wanted. The result is a feel-good movie and I hope it has resonance for the audiences who see it."