NFTS appoints Dr John Wardle as new director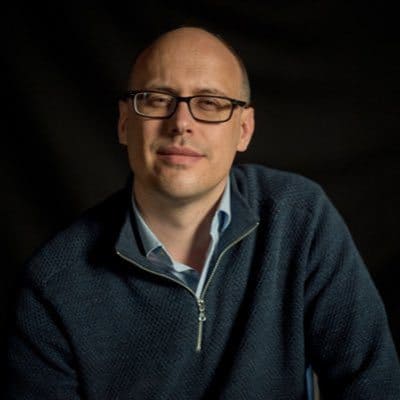 The National Film & Television School has announced that Dr Jon Wardle will become the new director of the school from August 2017. He succeeds Nik Powell who has been director since September 2003.
Wardle will become the fifth director in the school's 46-year history. The school's governors believe that Wardle, currently the school's deputy director, will bring great commitment, innovative ideas and strong leadership to the role.
Commenting on his appointment, Wardle said, "I will work hard to ensure the NFTS builds on its worldwide reputation as one of the top institutions for learning about film, television and games. I am looking forward to leading the school through its continuing and exciting period of growth and development towards and beyond the 50th anniversary of the school's founding."
Patrick McKenna, chair of the NFTS's board of governors, said, "We look to John to provide the school with strategic vision, creative and outward-facing leadership and high-calibre management of its expanding operations and activities. There is a great deal for the school still to achieve and Jon is ideally placed to take us forwards."
CTBF Appoints New President
The Cinema & Television Benevolent Fund (CTBF), the UK charity for people working behind the scenes in cinema, commercial television and film, has appointed John Pike as its new president. A professional with more than 30 years of corporate and commercial law experience, Pike will be responsible for helping the film and TV charity to increase its profile, reach and impact. Outgoing President, Barry Jenkins, OBE, will remain on the CTBF board.
Pike said of his appointment, "We have some wonderful initiatives in the pipeline to help support and transform the lives of individuals who work behind the camera throughout the entirety of their careers. With my fellow trustees, staff and volunteers we have some exciting times ahead of us as we reach out to industry professionals and their families to make a difference for the better."