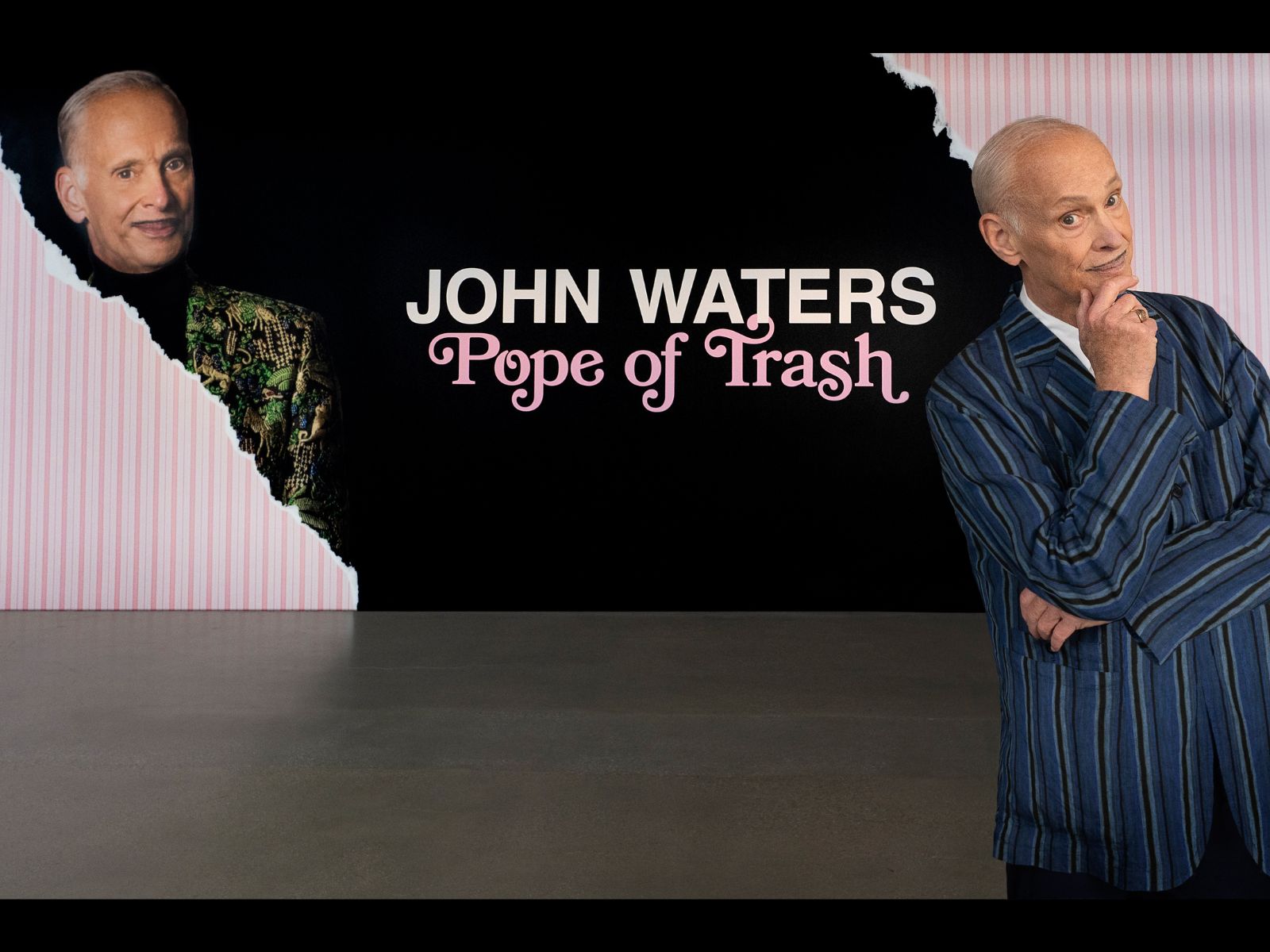 The Academy Museum of Motion Pictures has opened 'John Waters: Pope of Trash', the first comprehensive exhibition dedicated to the eponymous artist's contributions to cinema. Exploring his process, themes, and unmatched moviemaking approach, the exhibition traces the grotesque, daring, deliberately tacky, hilarious, and salacious elements that recur throughout Waters' 60-year career of filmmaking and reveals how his movies have redefined independent cinema. A robust film program complementing the exhibition begins with an ultra-rare silent screening of Eat Your Makeup (1968) on September 17 and continues with an extensive retrospective. An adjacent installation, 'Outside the Mainstream', highlights other radically independent filmmakers who also champion unconventional modes of film production and distribution.
John Waters: Pope of Trash is organized by exhibitions curator Jenny He and associate curator Dara Jaffe, with the support of research assistant Emily Rauber Rodriguez and former curatorial assistant Esme Douglas. It will be the museum's third large-scale temporary exhibition, following 'Hayao Miyazaki' (2021–22) and 'Regeneration: Black Cinema 1898–1971' (2022–23) in the museum's 11,000-square-foot Marilyn and Jeffrey Katzenberg Gallery.
On view through 4 August 2024, 'John Waters: Pope of Trash' journeys through Waters' complete filmography, from his do-it-yourself independent beginnings to his rebellious Hollywood productions, including four shorts and twelve feature films. Collaborating closely with Waters – anointed the "Pope of Trash" by author William S. Burroughs – as well as members of his casts and crews, the co-curators selected more than 400 works for the exhibition, many of which have never been displayed publicly.
Director and president of the Academy Museum of Motion Pictures Jacqueline Stewart said, "I offer my deep gratitude to John for trusting our museum with the formidable endeavour of telling the story of his vast film career. As the subject of numerous exhibitions on his visual art and photography, John is accustomed to the process of exhibition making. For John Waters: Pope of Trash, he has uniquely plumbed decades of remembrances and searched high and low – literally attics and basements – for the works seen in this exhibition."
"Known for pushing the boundaries of 'good taste,' Waters has created a canon of high shock-value, high-entertainment movies that have cemented his position as one of the most revered independent auteurs in the history of American movies," said Academy Museum exhibitions curator Jenny He and associate curator Dara Jaffe. "Waters' subversive audacity is matched only by his loving treatment of his characters. His cinematic worlds – consistently set in his hometown of Baltimore, Maryland – are absent of mean spirit, which could account for his current phase of respectability, garnered despite decades of gleefully making 'trash' films."