CONNECTED FUTURES
Global SVP of Innovation at Frame.io, Michael Cioni, discusses his inspirations, Frame.io's Camera to Cloud (C2C) platform, and the future of the lab workflow.
Some innovators may have only one idea or invention in them but most, if not all, would hope that their technological creativity continues. Later work might be carried out within the institution or company where an innovator had their first success, or they could feel the need to move on and be in a more conducive environment. This last scenario is true for Michael Cioni, who moved on from the companies he co-founded, which played a role in developing on-set workflows in the early days of digital cameras, to a leading proponent of the cloud, where he has realised a "passion project".
Cioni, who featured as a BC Innovator in 2017, made his name as a tech developer with, first, PlasterCITY Digital Post and then 4K facility Light Iron. This facility led to an innovation in the form of the Outpost mobile digital lab, which cemented the role of the DIT as a key part of the on-set crew. It also freed cinematographers from spending so much of their time in colour grading suites, which had been a downside of the DI process.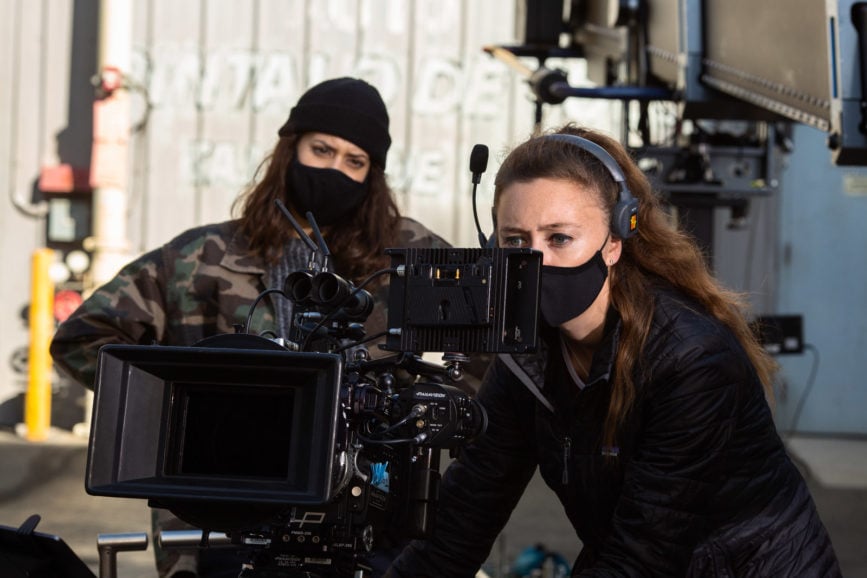 Through its work in archive workflows, creative services and colour science, Light Iron was bought by Panavision in 2014. After continuing with the company as chief executive, Cioni eventually left in September 2019 to become global senior vice president of innovation at cloud-based collaborative workflow platform developer Frame.io. "I joined Frame.io because they deliver cloud services," Cioni says. "And that's the future of the lab workflow."
This idea, which, taken even further means eventually there will no longer be a need for labs and the cinematographer would effectively take on that role, is something that has been a personal aim for Cioni since 2011. Part of the inspiration behind this is the work of David Fincher. Cioni has described the director of, among other visually striking films, The Social Network (2010) and Gone Girl (2014), both shot by Jeff Cronenweth ASC, as someone who saw the possibilities of digital rather than the limitations.
"He was among the first creatives to outline the benefits of an expedited, centralised workflow for creative teams," Cioni says. This notion, along with his own observations and experiences of providing workflows for major productions, laid the conceptual foundations for what has become Frame.io's Camera to Cloud (C2C) platform. Launched in February this year, C2C was designed to enable the instant uploading and streaming of images from cameras on-set to teams in post houses anywhere in the world.
While C2C has Frame.io branding, it aims to bring together many technologies, including from other manufacturers. "The biggest challenge of turning the idea of C2C into something real is that it is not a self-contained technology," explains Cioni. "It is an inclusive tech that has touch points in dozens of tools used by professionals. These must work seamlessly together and several key elements, such as LTE (long term evolution, also known as 4G mobile telephony) and 5G networks, cloud processing and a robust, secure distribution platform – such as Frame.io's – had to come together in order to make C2C a reality."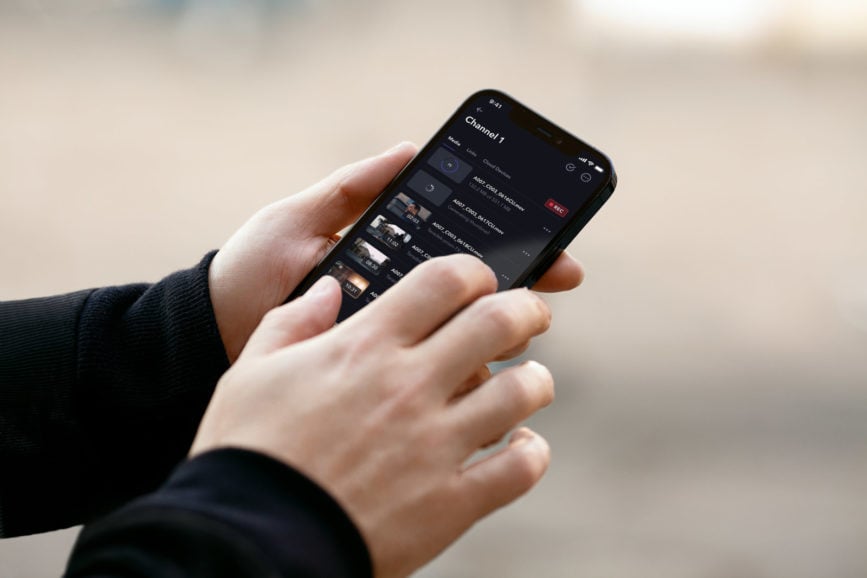 Over the last 20 years the filmmaking production chain has effectively shortened, with quicker access from set or location to the edit or colour grading suite. "When it comes to creative freedom, technological and physical barriers can inhibit, delay or even separate collaborators," acknowledges Cioni, who is an associate member of the ASC. "During production, directors and cinematographers almost always have the advantage of working together on set. But directors and editors are almost always in separate locations. This has put editorial at a disadvantage because they are working with a minimum one-day delay – often more."
In developing C2C, Cioni says the basic aim was to eliminate the time – which he describes as the rarest resource on any set – it takes before a cutting room can start contributing to the creative process. The potentially immediate effect of a new workflow concept such as C2C is to improve efficiency. But beyond that, Cioni foresees a technological change that could rival or even surpass the one brought about by digital cameras: "The future of all media and entertainment will be fully virtual."
Predictions such as this are often made but can be somewhat vague. Cioni, however, has a timescale in mind, which begins with people shooting using C2C this year on 8-bit H.264, 1080p externally generated proxy files. By 2026 he sees more than 50 percent of productions shooting C2C proxies (4K, 10-bit, HEVC), some of which may be externally generated, others produced internally. Two years on from that he predicts "the first cameras with internal connection points to OCF [original camera files]". This, he says, will "open the door" for OCF to begin transmitting to the cloud direct from the camera.
Looking further ahead, by 2031 Cioni expects the first generation of cameras that move away from internal media storage. "They will have internal storage and hold media while OCF is transmitting in the background," he envisages. "Removable storage will become a secondary element, instead of the primary it is today." Another component of the chain that Cioni sees as going virtual is the lab, with, in the near future, cloud colour correction giving creatives greater control over raw footage.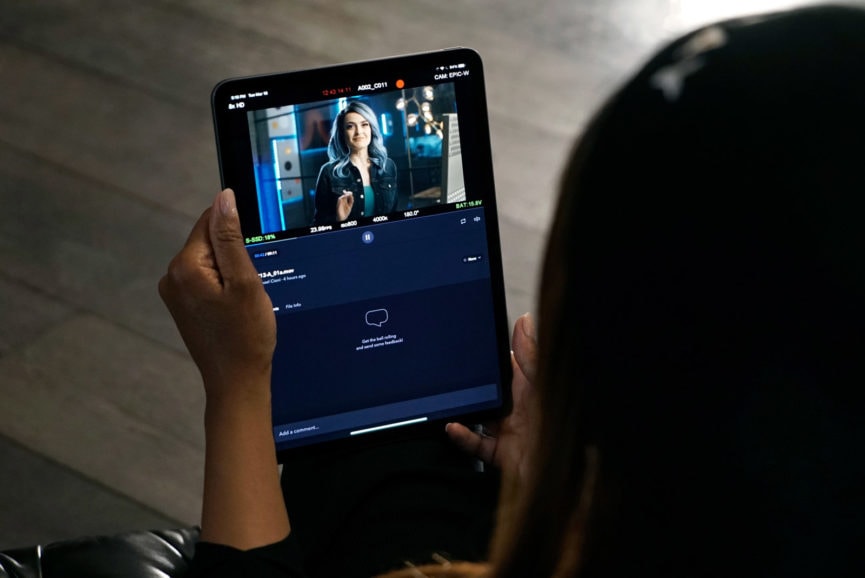 "The next generation of cinematographer is already becoming impressively proficient in colour correction, LUT creation and cloud technologies," he comments. "As these techniques evolve, cinematographers will have much of the power of the lab at their fingertips. This means they will have more control over their own images without having to rely as much on labs to review the work. Also, the relationship with labs will be able to have a tighter connection to cinematographer intention, changes, and reviews, as well as tightening the relationship with the colourist."
Michael Cioni has acknowledged that cameras are cool, but workflow is not. But, he concludes, once people get past their in-built attraction to physical technology and experience sophisticated software systems, they might change their minds.