SCIENTIFIC VISION
Scientific experimentation and a shared creative vision combine to great effect in Brandon Cronenberg's sci-fi chiller Possessor.
"Hats off to the producers for allowing us to make something as insane as this," says Karim Hussain (CSC), referencing sci-fi body-horror Possessor.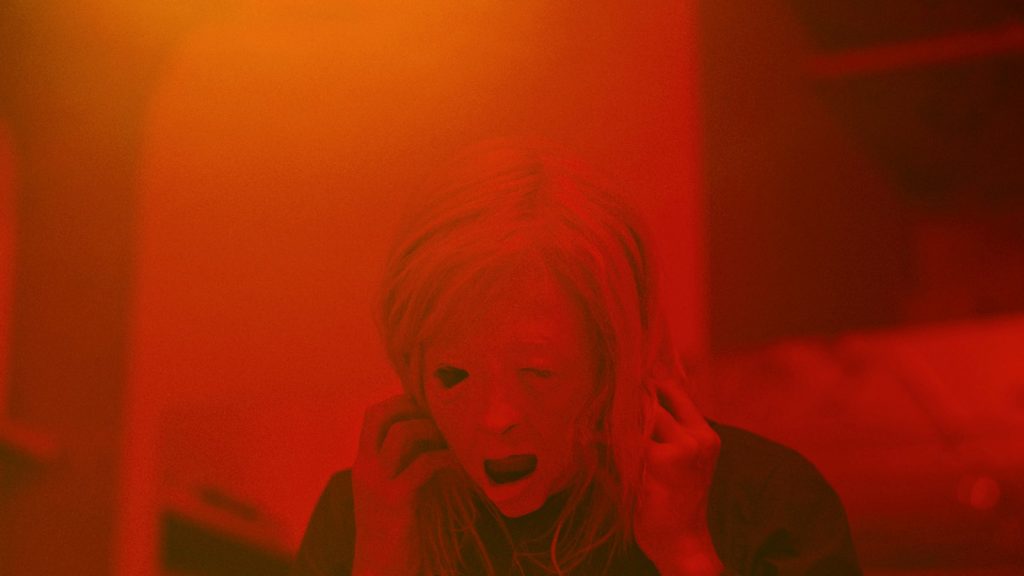 Writer/director Brandon Cronenberg's creation follows agent Tasya Vos (Andrea Riseborough) as she hijacks people's bodies to make them assassinate high-profile targets, with the exception of Colin Tate (Christopher Abbott), whose consciousness fights back.
"As we filmed, we were waiting for someone to stop us, so the most impressive thing is that the film exists, plus at this budget level because it wasn't a tiny production budget," adds Hussain.
The cinematographer previously teamed up with Cronenberg for Antiviral, the director's 2012 feature debut and another chilling creation with similar vibes to the films made by his father, body-horror maestro David Cronenberg. This time around, Hussain and Cronenberg wanted to adopt a different visual style. "This is another world – while Antiviral was bright and sharp, we wanted to create a more analogue feeling that was dark, brooding and featured more soft contrast," says Hussain.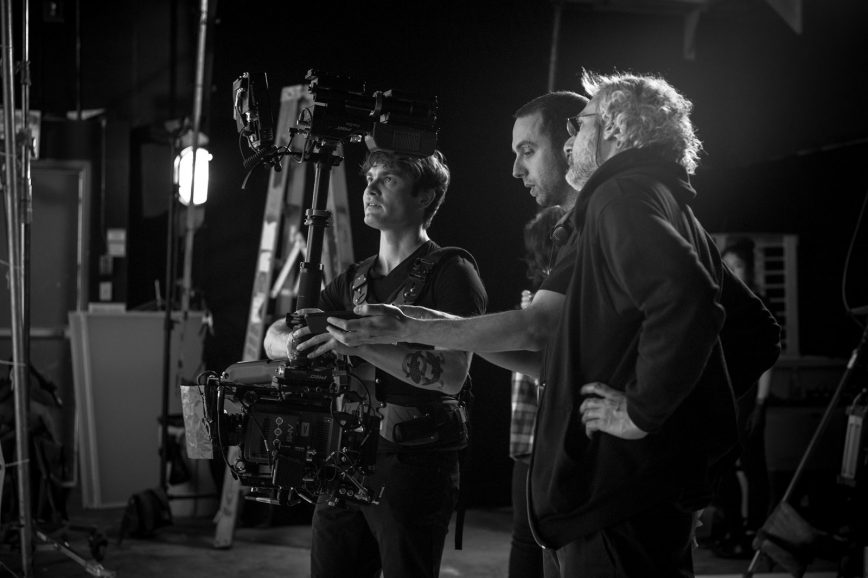 The success of the director-cinematographer pairing, he believes, is rooted in their common creative vision and willingness to experiment. "It's more than a regular director-DP relationship; we're also close friends and we were neighbours in Toronto, so we'd hang out a lot. Supervising producer and first AD, Rob Cotterill, the producers at Rhombus Media and producer Andrew Starke from Rook Films are also our friends and we were all involved in the development process."
Possessor was the result of seven years of drafts and experimentation to achieve real Eureka moments, during which time Cronenberg and Hussain watched films, discussed techniques and experimented with cameras and new concepts in the cinematographer's apartment.
"We'd watch films to start a discussion and then say 'Okay, that's been done, now how can we do something new?' Science inspired much of it which evolved into an experimentation process where we shot a vast amount of test footage in my living room, without the weight of a large production," says Hussain.
While finalising as much as possible during prep through meticulous shot listing, room was still left for some invention on set. "Brandon is really clear in his direction and what he likes and dislikes. When we come to shoot, we usually end up under budget and under schedule because of our precise planning," says Hussain.
The greatest challenge occurred before principal photography began on the indie film in April 2019. "Shooting was originally meant to start in 2016, but Possessor was tremendously delayed as it was extremely difficult to finance. Every time the film fell apart, we'd go back to the drawing board and experiment even more," he says.
"But once we were shooting it was pure pleasure – the smoothest process filled with constant invention and collaboration with friends in a phenomenal environment which allowed us all to be creative."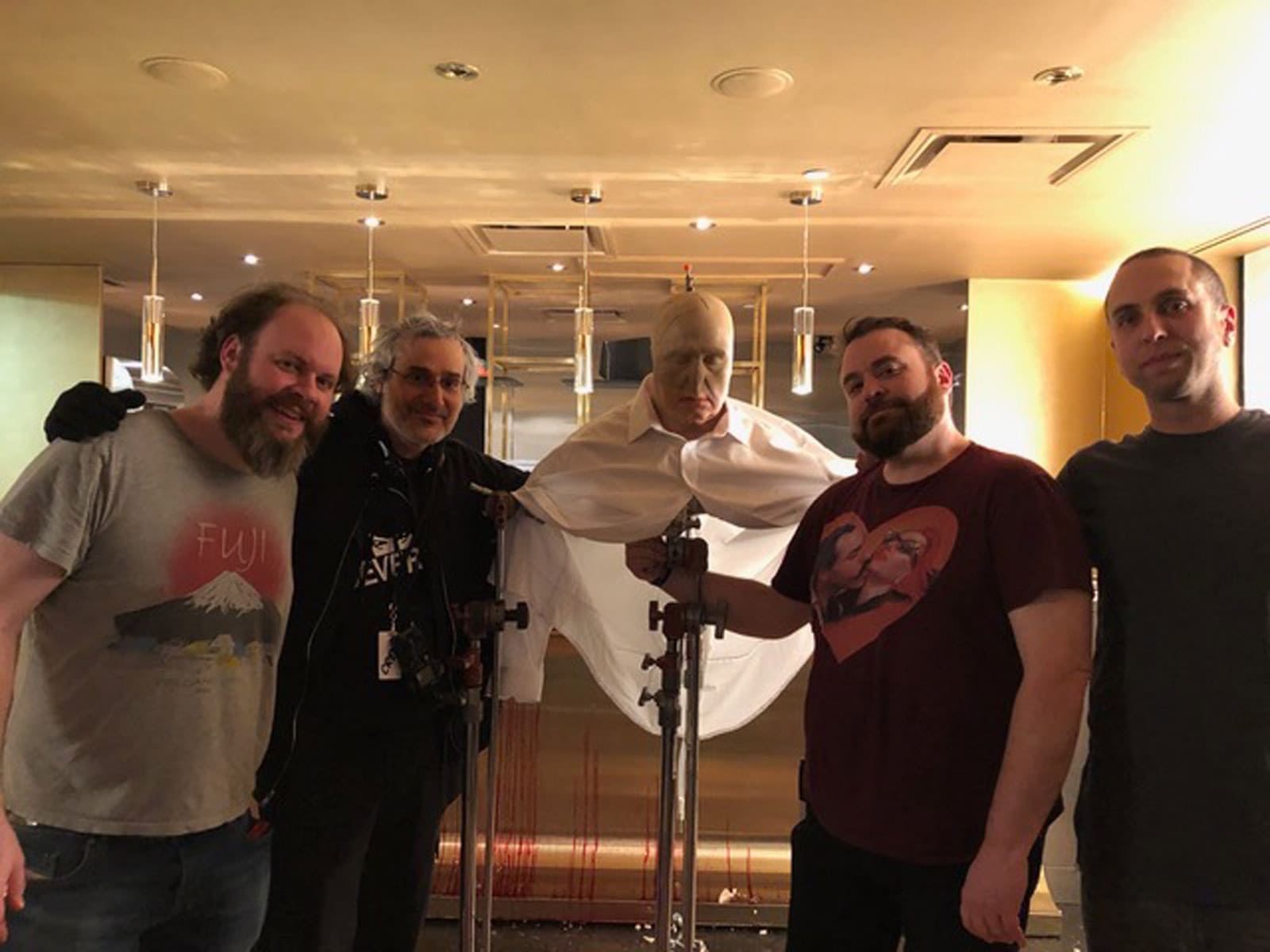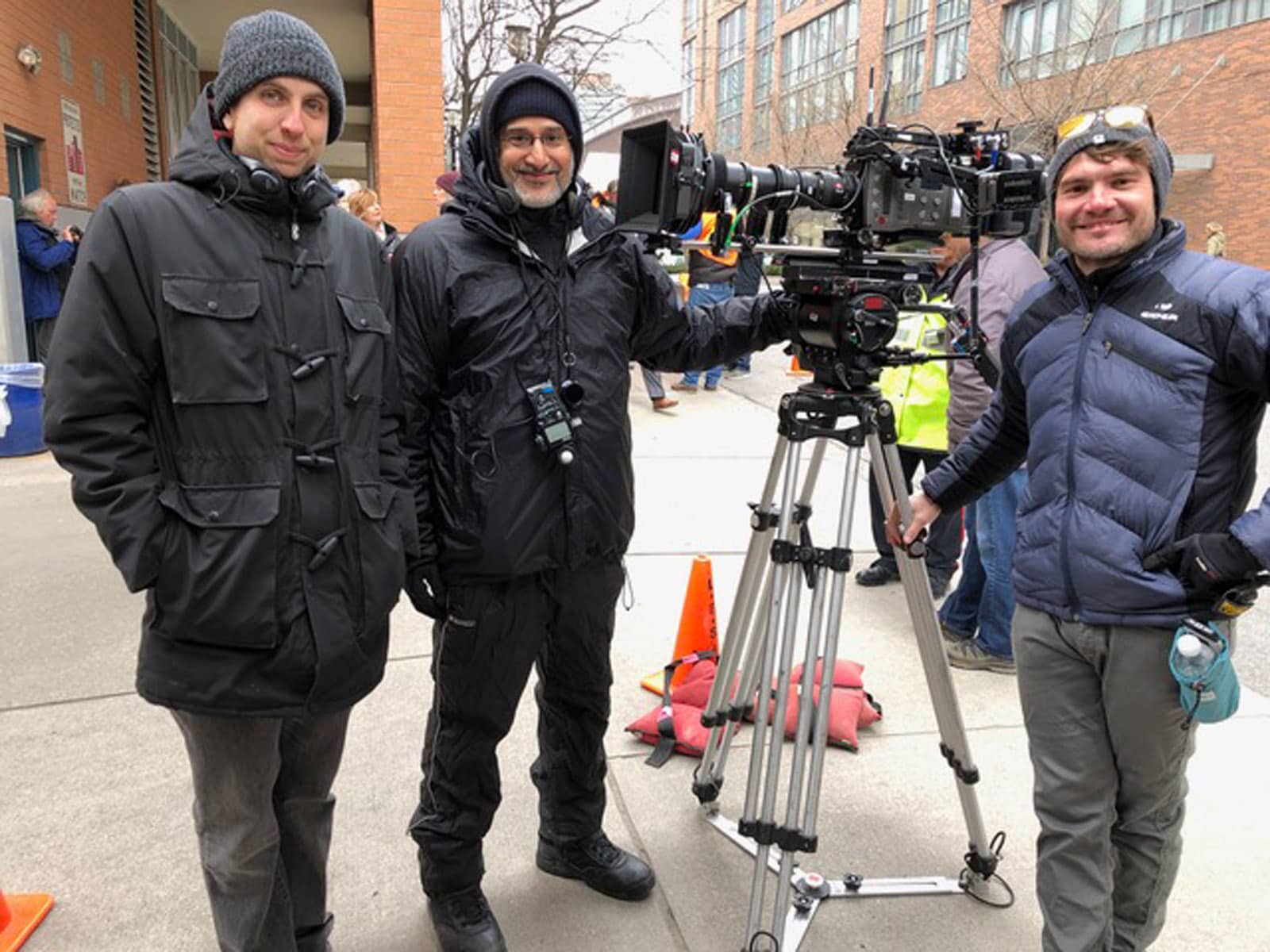 Possessor, a co-production between Canadian Rhombus Media and UK-based Rook Films, was originally set in London. The initial plans were to film it there too but, due to changes in financing, the film was shot entirely in Toronto, with all post production taking place in the UK.
"There's a considerable amount of location work as well as studio work for settings such as the interior of Vos's apartment, which is a stage. We used the offices of the Canadian Broadcasting Corporation for the huge multi-national company where Colin's girlfriend's father (Sean Bean) works."
We'd watch films to start a discussion and then say 'Okay, that's been done, now how can we do something new?' Science inspired much of it which evolved into an experimentation process where we shot a vast amount of test footage in my living room.

Karim Hussain CSC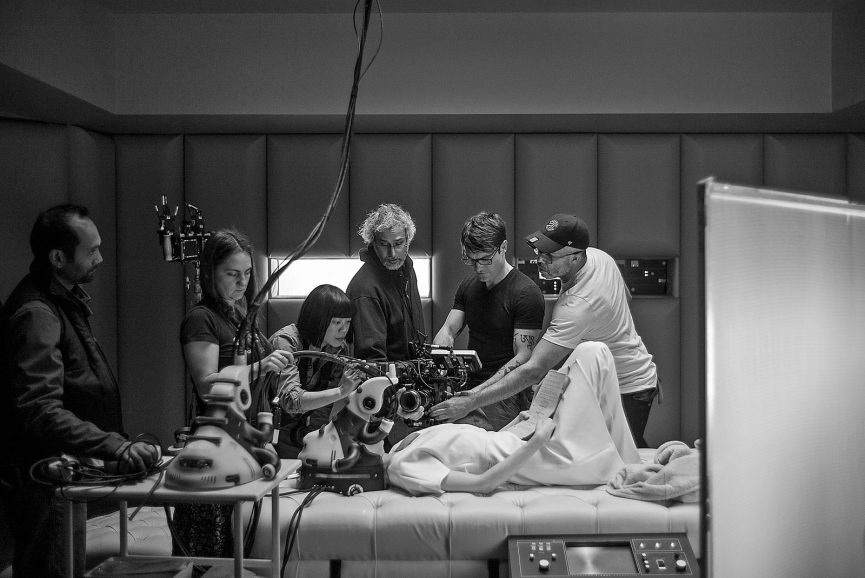 Possessor was shot using two ARRI Amiras, selected partly for their robustness, light weight and the accessories available. "I'd previously shot a war film in the Jordanian desert with them and they survived well under the harshest conditions. The Amira can't shoot anamorphic like the Alexa Mini, but Possessor isn't an anamorphic production."
While certain sequences were filmed at 3.2K ProRes 4444, the majority of Possessor was shot at 2K ProRes 4444 and then blown up to 4K. "Early in the process, we tested 2K footage blown up to 4K and we found the 2K ProRes 4444, not XQ, shot at 1280 ISO had the most filmic and soft look," says Hussain.
As he is not a fan of using heavy LUTs, Hussain and Cronenberg monitored at Rec. 709 and worked closely with digital management technician Kyle Brunet, viewing all rushes on an iPad Pro.
Mostly vintage lenses were used, with all effects produced in camera. Lenses included Canon K35 primes, usually used wide open to achieve a softer look and unusual bokeh effect, and the Helios 44, which was modified by swapping the front and rear elements. "This created a strange in-camera distortion and bokeh effect for the POV shots when a possessed Colin runs through the streets."
As Cronenberg dislikes creating diffusion effects during filming, Hussain selected lenses with in-built diffusion, such as a 90mm vintage Macro Kilar lens. A Laowa 24mm macro probe handled all extreme close-ups, including shots of the realistic prosthetic heads. "The lens is waterproof, to an extent, the minimum focus is incredible and it's full frame which was ideal," he adds.
One of Hussain's most treasured lenses is an original 1970s Angenieux 25-250mm zoom. "In a past life it had been used in India for Bollywood films and acquired some fungus in its rear element which produced interesting diffusion effects. In the lens flare in some scenes, you see what looks like a little flower growing – that's the fungus in the rear element."
Some of the most unique effects were achieved with the help of sound and extensive scientific experimentation. "To create the effect of water freezing and then appearing to move in reverse we put a subwoofer inside a fountain and ran water over it at a 24 Hertz frequency through a tone generator that synchronised to the 24 Hertz 24 fps speed of the camera. We tightened the shutter angle to imitate water freezing. We then switched the tone on the subwoofer to 25 Hertz to create the illusion of water moving in reverse."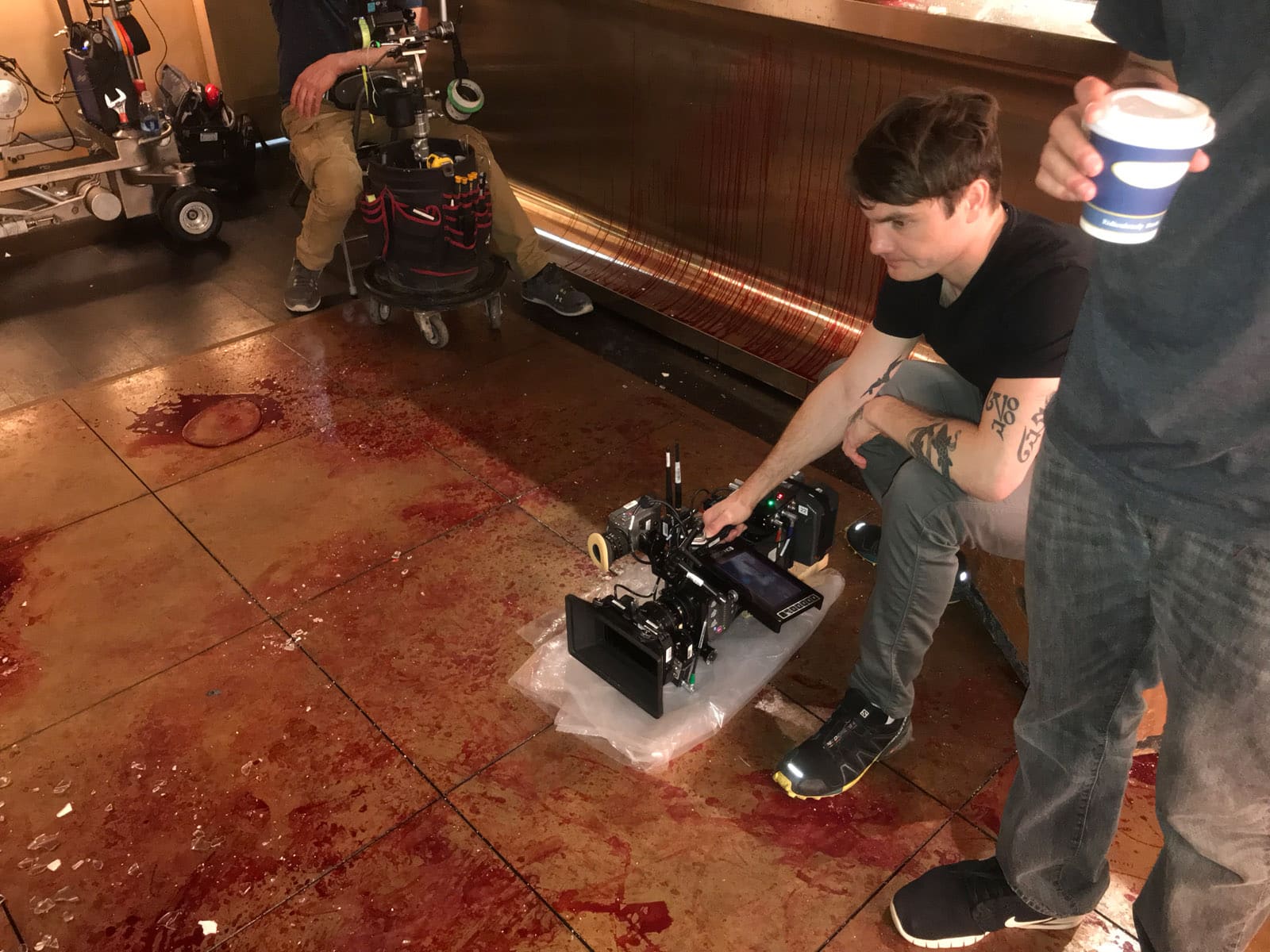 During a scene when Colin is having a breakdown, the blades on a fan appear to melt. This was achieved by synchronising the shutter speed of a camera to the frequency of the fan blades. Elsewhere, projection vortex effects were used to make human heads appear to double into infinity.
"It's based on the principle of filming your TV and feeding the signal from the camera back into the TV. We positioned the performer by the projection screen, filmed them and then fed the loop from the camera back into the projector to create a vortex. With projection, if the performer moves, this movement is replicated with a delay, creating a staggered stroke effect. For some other sequences we added a second camera and a second projector projecting onto the same screen with two different lens sizes to give the impression there were two opposing heads."
Projection was also used for scenes when the worlds of Vos and Colin intertwine. This disorientating effect was produced by projecting rushes in Hussain's living room and rephotographing them using a 55mm Lensbaby Musewhile a flash light was shone into the lens.
Pure practical effects mastery made faces appear to melt and re-form. "Incredibly realistic wax heads were created in the UK by prosthetics supervisor Dan Martin from 13 Finger FX. These were shipped over, melted with heat guns and then the footage was sped up," says Hussain.
Illumination was predominantly created using ARRI LED lights. "ARRI SkyPanels are one of the great gifts to modern cinema. We used S60s, S120s and the S360-C which is a tremendous large unit that really came in handy for Possessor which was filmed over 24 12-hour days. We occasionally needed a little extra electric light outside during the day, so we could operate the S360-C off a mobile battery to produce a quick and easy exterior HMI-style light source."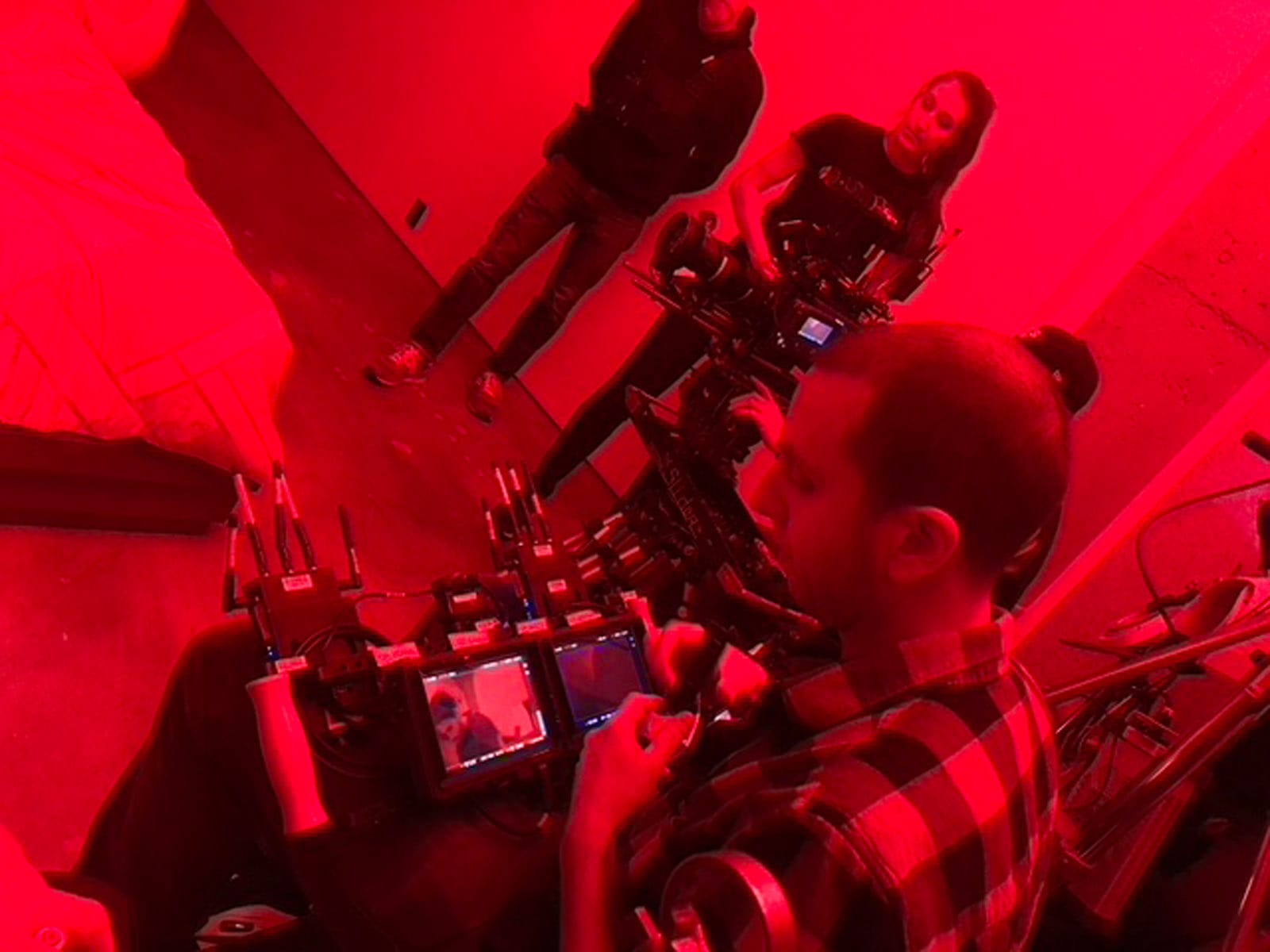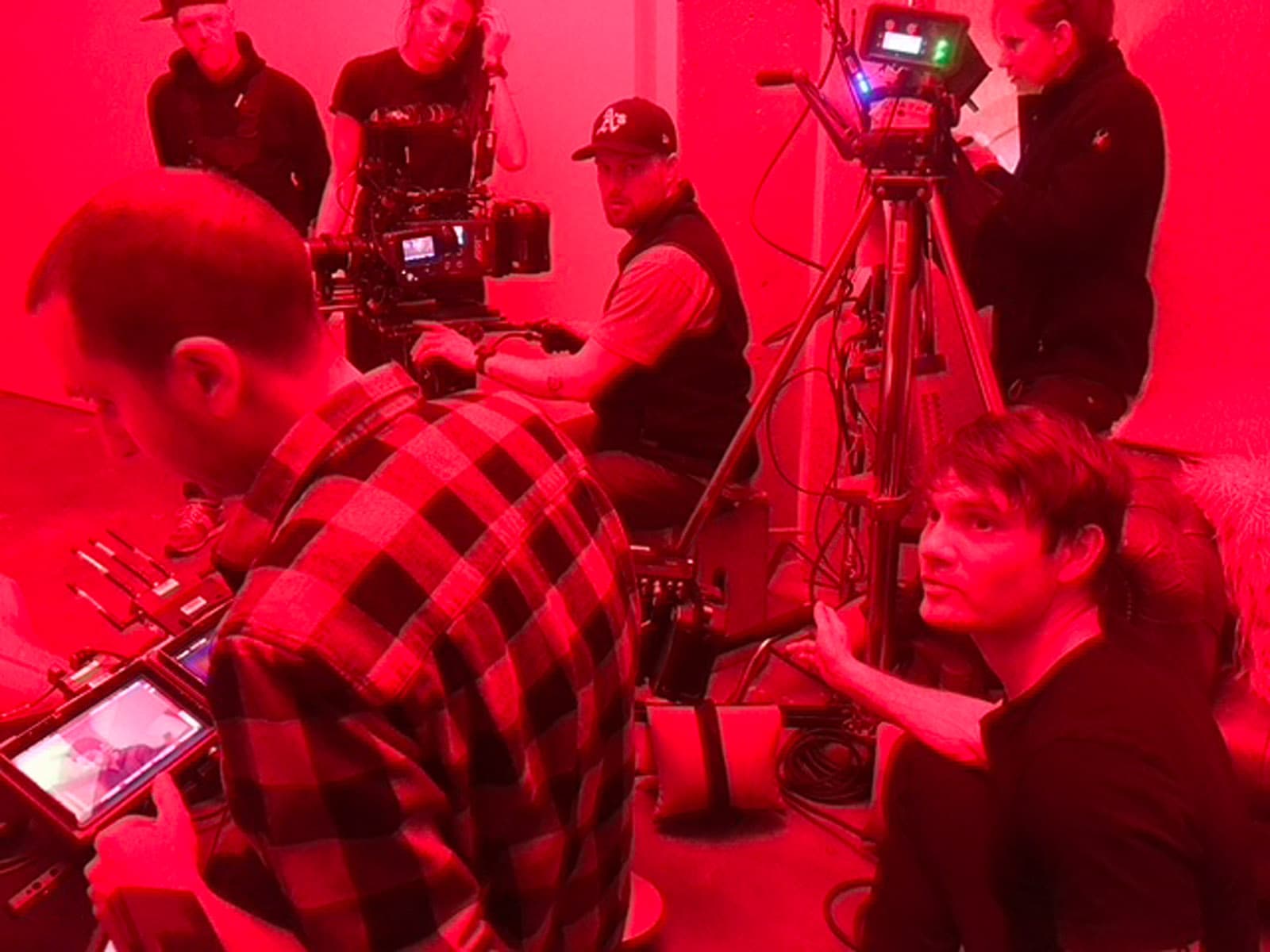 Relatively soft lighting was used throughout in contrast to the harsher lighting in Vos's world when she is not possessing. This distinction between the two worlds was also achieved through camera techniques, with handheld filming of scenes depicting Vos's everyday world and Steadicam filming when she is possessing and at her happiest.
"It's very LED heavy, with HMIs used for a few windows. Once we were on the stage, instead of using an HMI to burn out the window, we put S360-Cs behind there, so we could adjust the colour temperature easily without gels," says Hussain.
The film's striking colour effects were produced by bending a crumpled red gel over the front of the lens and shining a yellow flashlight into it. When the light hits the creases in the gel, it creates strange flares and yellow creeps in.
Grading was carried out at Technicolor in London by colourist Jim Fleming. "We've made so many movies together, including Antiviral, so we share a common visual language. I don't like to add a lot of electronic contrast in post as it tends to make the images look very video-like when we want a softer contrast patina." "I treat digital colour grading very much like I treated film because ARRI cameras deliver such a film-like process if you shoot with the correct lenses and you know how to make something feel softer. Editor Matthew Hannam's exceptional skill also played a huge part in shaping the movie. Possessor's success was down to the close-knit team's expertise and shared vision."