Musically-Minded
Meet The New Wave / James Oldham
Musically-Minded
Meet The New Wave / James Oldham
Feature Image: James Oldham on a night shoot in Rochdale for Tobi Sunmola | Music Video | Credit - Howard Wilkinson Photography
Filmography (so far): The Flying Lesson (short) (2013) and CTRL Z (short) (2017)
When did you discover you wanted to be a cinematographer?
At primary school. Me, my brother and my friends would steal my dad's DVCam and spend all day filming stop-motion Lego videos and 'comedy' sketches, all edited in-camera. We would screen our efforts later that evening for very patient parents. I knew from right then that I wanted to be involved with making films.
Where did you train?
The film set was my film school. I learned set etiquette and discipline through being on-location or in the studio with talented cinematographers and great camera/lighting teams. Most of all I made a lot of mistakes. I also did a hell of a lot of reading (still do!). Books, articles and the Internet are fantastic resources. I'm continually learning, and I have an incredibly talented group of cinematographers who I admire and can turn to for advice.
What are your favourite films, and why?
Visually, I like the classic Hollywood epics like Lawrence Of Arabia (1962, dir. David Lean, DP Freddie Young BSC) and Ben-Hur (1959, dir. William Wyler, DP Robert Surtees ASC). Their sheer scale and visual tapestry shown never fail to blow me away. I also love the different styles and storytelling devices in films like 12 Angry Men (1967, dir. Sidney Lumet, DP Boris Kaufman) and Taxi Driver (1976, dir. Martin Scorsese, DP Michael Chapman ASC).
What's the best advice you were ever given, and from whom?
Nic Knowland BSC once said to me, "Never betray your conscience", over an IPA at a Weatherspoons in Manchester.
Who are your DP/industry heroes?
Roger Deakins CBE BSC ASC is a special cinematographer. There's a certain magic to his work that I don't think I'll ever fully understand. I also love the work of Janusz Kaminski ASC and Barry Ackroyd BSC. Janusz uses such bold lighting, which is simply stunning, especially in his work on Lincoln (2012) and Schindler's List (1993). Barry's style of photography is unmissable and impacted me in a big way. The way he has translated his documentary roots into cinema is incredible, and the way he shoots stories is very fluid and authentic.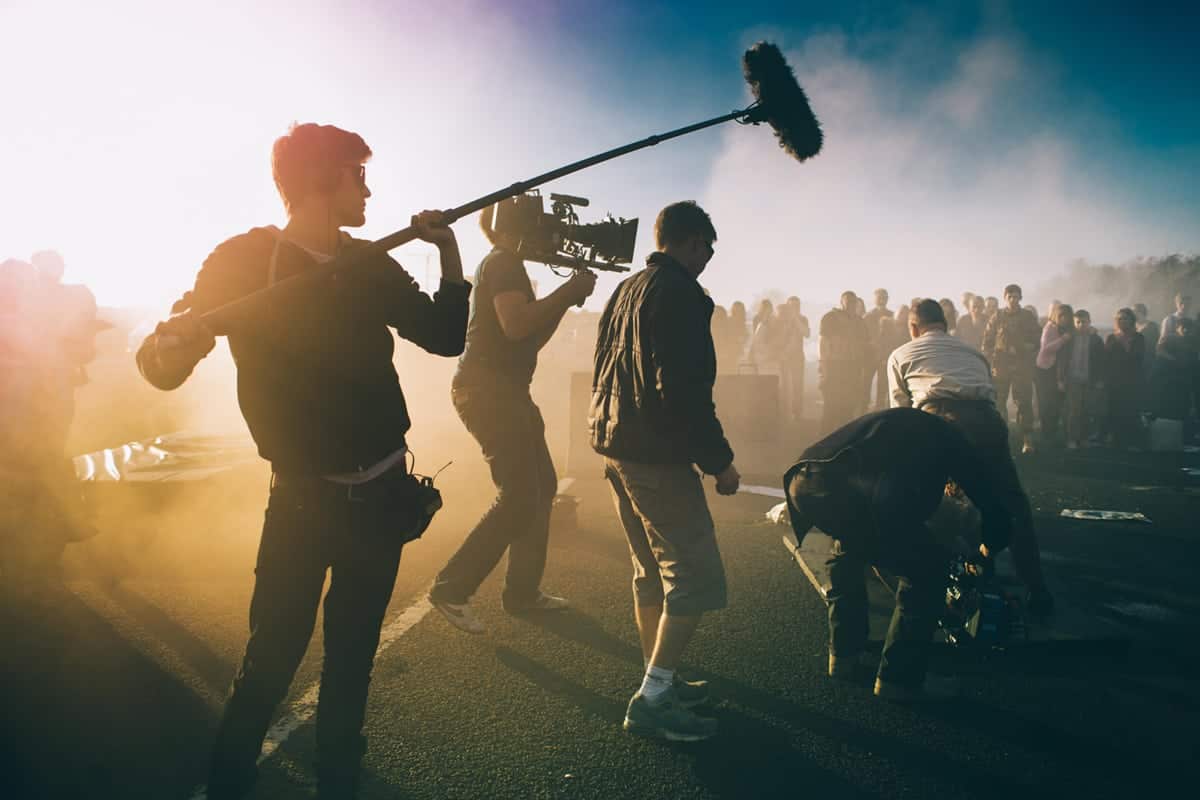 Have you won any awards or received any nominations?
I won an award for Best Emerging Cinematographer in 2015 from the BSC for my first short film The Flying Lesson. It was nice to get a nod to say that I was on the right tracks. My latest short film CTRL Z has also been winning awards on the festival circuit.
What's your proudest moment?
When I convinced my wife to marry me.
What's the worst knock-back/rejection you ever had?
The rejection never gets easier. I lost a big opportunity to shoot a big budget Amazon Prime job last year, which I was gutted about. But life goes on and other opportunities will always present themselves. Waiting for the big break.
What have been your best/worst moments on-set?
Best: These always happen when I'm in a good collaboration with other HoDs and a talented director. When the shot comes together, as you originally envisioned it would, is always a good moment.
Worst: Not sure, but an example of a bad/embarrassing moment on-set was when I accidentally walked in on a half-naked Phil Jones in the Manchester United locker-rooms on a commercial. Our eyes met awkwardly, I froze and then slowly backed out of the room. I went on pretending it never happened.
What was the biggest challenge on your latest production?
Keeping energy levels up with the team on-set in a bedraggled café all through the night.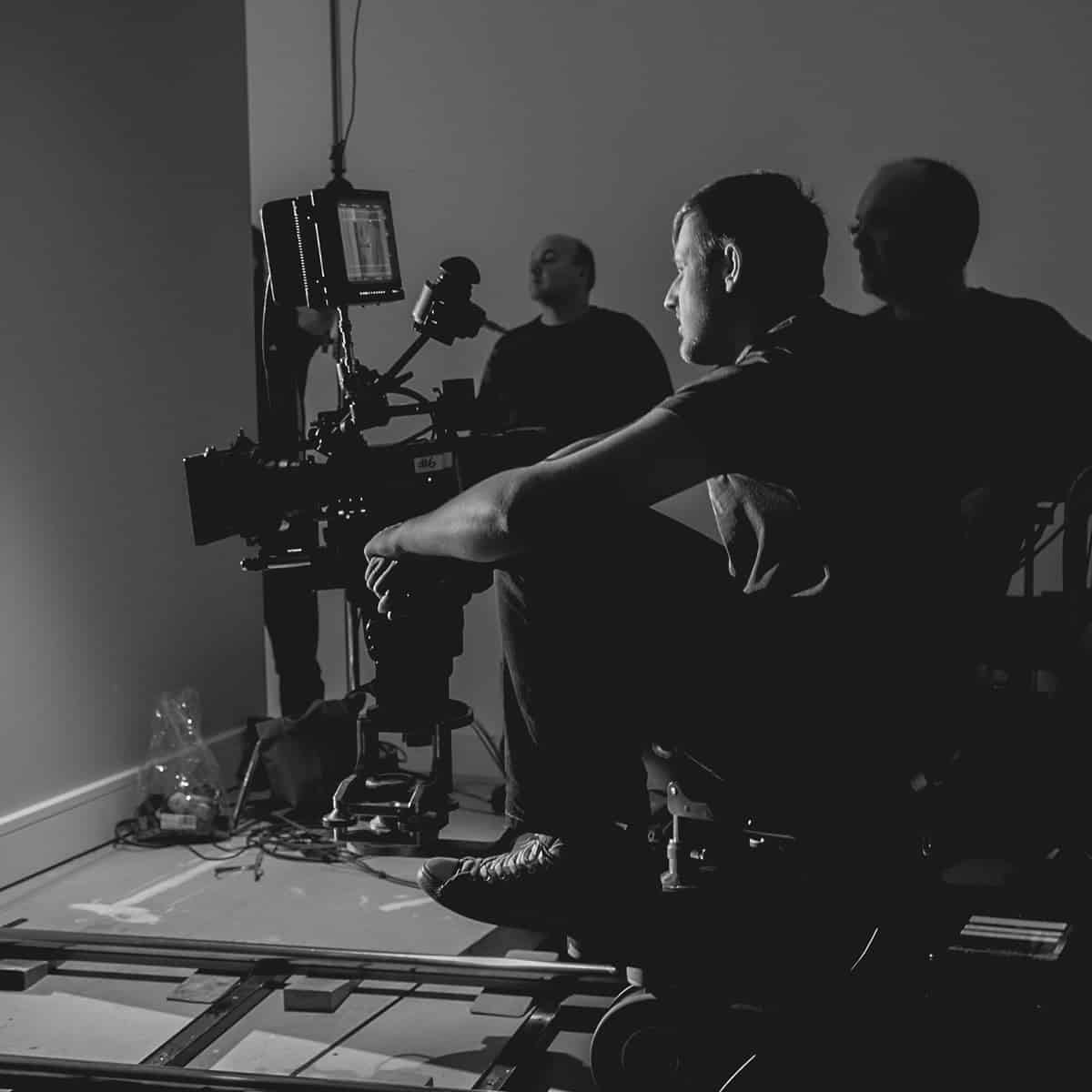 "I once shot in a peculiar house with a life-sized, taxidermied giraffe floating from three large helium balloons. In a separate room were a unicorn on a grand piano and a six-foot alligator on its hind legs, holding a silver tray, wearing a crown.
I have pictures."
- James Oldham
Tell us your most hilarious faux pas?
A few hilarious and embarrassing moments happened at Camerimage 2017, but we can't possibly talk about them. What happens in Bydgoszcz, stays in Bydgoszcz!
Away from work, what are your greatest passions?
Writing and recording songs. They're on Spotify (click to visit), so let me know what you think.
I also like mountain biking. There's always lots of opportunity to do that up in the Pennines where I live.
What one piece of kit could you not live without?
My coat!
What's the weirdest place you've ever shot in?
I once shot in a peculiar house with a life-sized, taxidermied giraffe floating from three large helium balloons. In a separate room were a unicorn on a grand piano and a six-foot alligator on its hind legs, holding a silver tray, wearing a crown. I have pictures.
What's the hardest shot/thing you've had to light/frame?
When I was starting out, in commercials, I had to shoot and light a few corner shower cabins that had curved reflective doors. Due to the tracking movement in the scene, it was difficult to minimise reflections. We used a combination of poly, coloramas and muslin to make the crew and camera disappear. It was a good learning curve (pun intended, of course).
Tell us your hidden talent/party trick?
Invisibility
In the entire history of filmmaking, which film would you love to have shot?
Either Roundhay Garden Scene (1888, dir/DP Louis Aimé Augustin Le Prince), or The Shawshank Redemption (1994, dir. Frank Darabont, DP Roger Deakins CBE BSC ASC).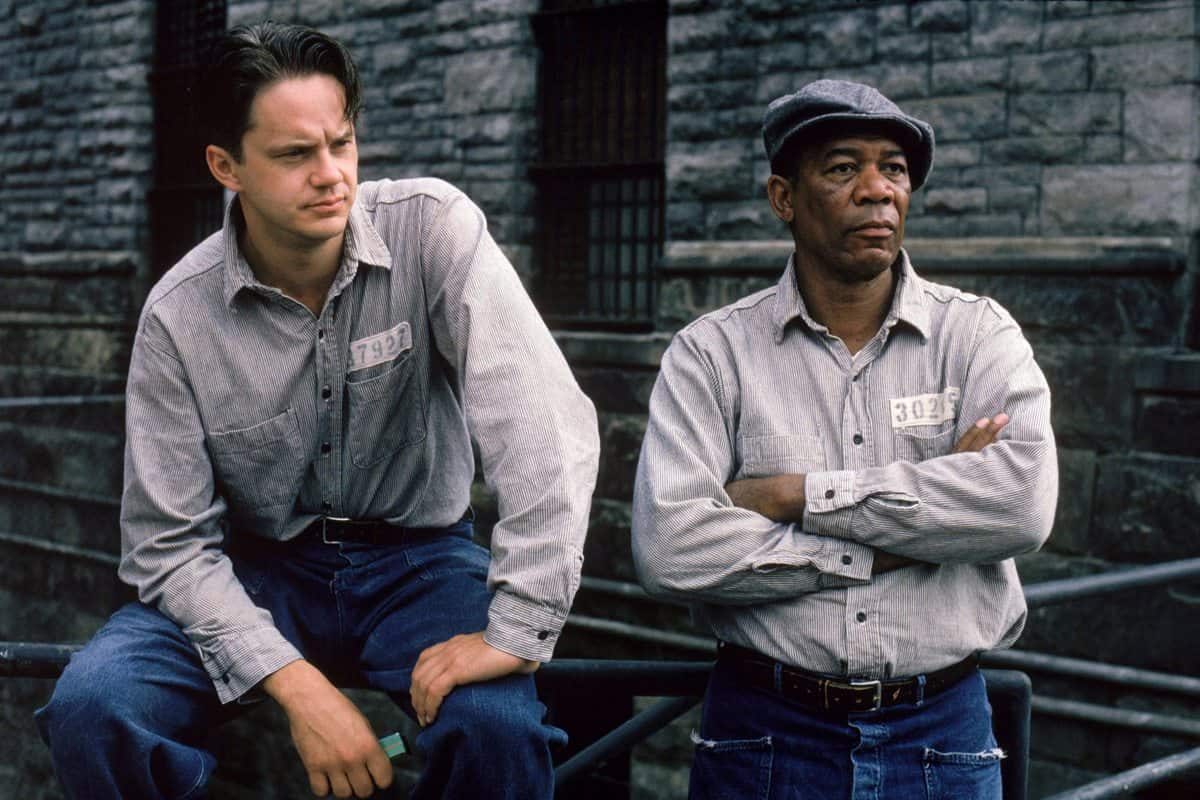 What are your current top albums?
Pink Floyd 'Dark Side Of The Moon', Vulfpeck 'The Beautiful Game' and John Mayer 'The Search For Everything'.
Tell us your greatest extravagances?
My wife, my house and my guitar... in that order.
Which three adjectives best describe you and your approach to cinematography?
Simple. Thoughtful. Creative.
If you weren't a DP, what job would you be doing now?
Musician.
What are your aspirations for the future?
To create meaningful work and to be happy with the moment at any given time. I'd quite like to shoot my first feature-length picture soon too.