Bag of Magic
Meet the New Wave / James Martin
Bag of Magic
Meet the New Wave / James Martin
Filmography (so far):
Payback Season, The Secret Life Of Butterflies (short), Dance With The Devil: The Cozy Powell Story.
When did you discover you wanted to be a cinematographer?
When I went to film school, I was unsure whether I wanted to be a director, writer, cameraman or editor. At the time I thought it was possible to do all of them, and well. Paul Wheeler BSC made a massive impact on me. I forged an excellent tutor/pupil relationship with him that has grown into a brilliant friendship and he continues to be an inspiration to this day.
Where did you train?
The Met Film School, as part of their first ever BA course.
What are you favourite films, and why?
Oddly, I don't think I've ever recommended a film to someone on the basis of the cinematography, but my choices are…
RoboCop (1987, DP Jost Vacano, and Sol Negrin uncredited) – for its unflinching violence and scathing social commentary, in what could have easily been a "silly comic-book movie".
Independence Day (1996, DP Karl Walter Lindenlaub) – had a big impact on me as a young man in that, clichéd as it is, it showed me the importance of polish and scale in involving an audience.
John Carpenter's The Thing (1982, DP Dean Cundey) – a brilliantly simple concept, executed perfectly and with gory SFX that actually serve the story. The sense of tension in the film permeates from the screen.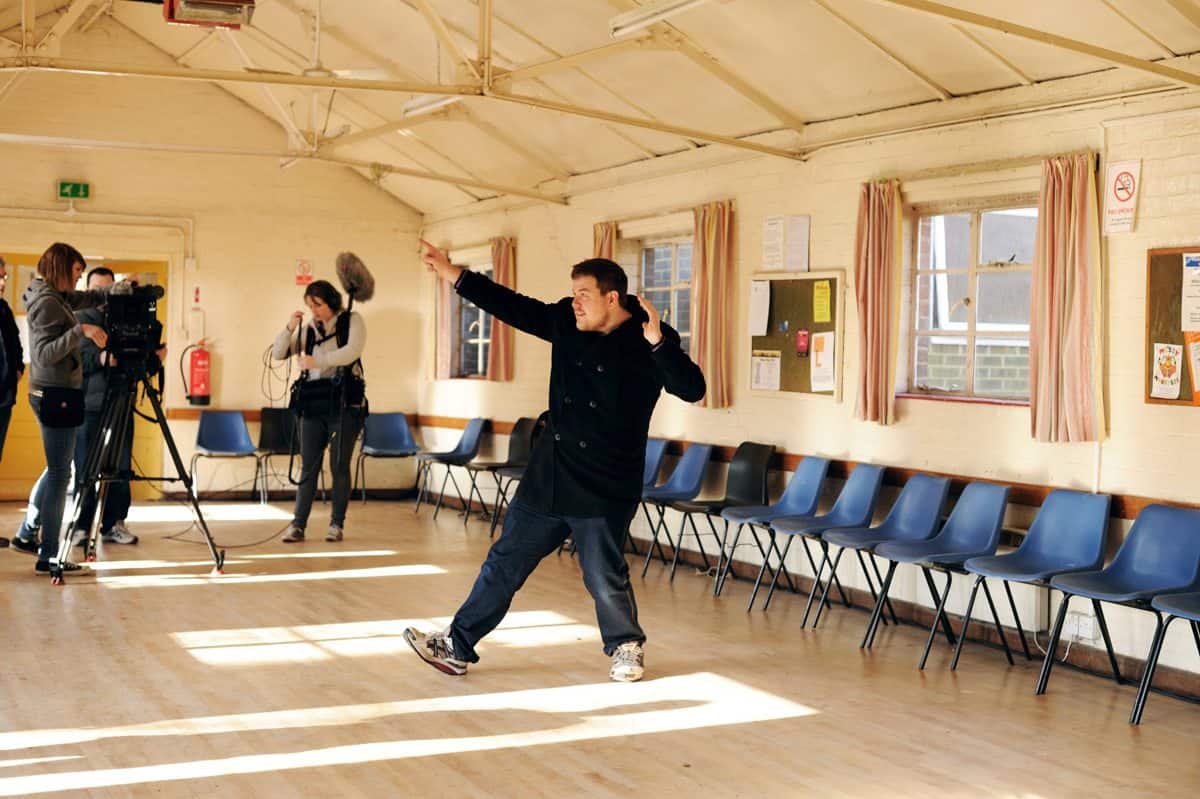 What's the best advice you were ever given?
I learned very early on the importance of keeping one's opinion private, unless it was asked for. Too often I've seen people wade in with suggestions about how their bosses should do their job, only to see how unpopular it makes them – regardless of whether they were right.
Who are your industry heroes?
Paul Wheeler – he has been a total inspiration for me in the type of person I hope I can one day become, and is a source of great help to so many others.Dean Semler ACS ASC ­ – I'm particularly fond of Dean's work (Mad Max 2 is a stunning debut). I was overjoyed when I got the chance to speak with him last year and found out that not only is his work stunning, he is also the most down-to-earth guy you could imagine. Robert Richardson ASC – I strongly admire his ballsy lighting style.
What's you proudest moment?
Either the first time I saw some film I'd loaded and exposed come back A-OK, or the first time I bought a ticket to something I'd shot!
Tell us about your best/worst moments on set?
Best moment – pulling off a remote head move using wheels, which I so rarely touch, and as the camera settled having the sun cut through some leaves to produce a beautiful flare. I can't imagine how many people wait days for a shot like that, but it was waiting for us. Worst moment – going on to a music video shoot and realising the longest BNC we had was 1m long!
What was you biggest challenge on your latest production?
Lighting the slow-motion sequence for Payback Season was particularly intense, as we had something along the lines of 30KW of tungsten light burning about fifteen feet away, and my crew and I were right in it for most of the day! I felt drunk afterwards, it was totally bizarre – I must have been high on light!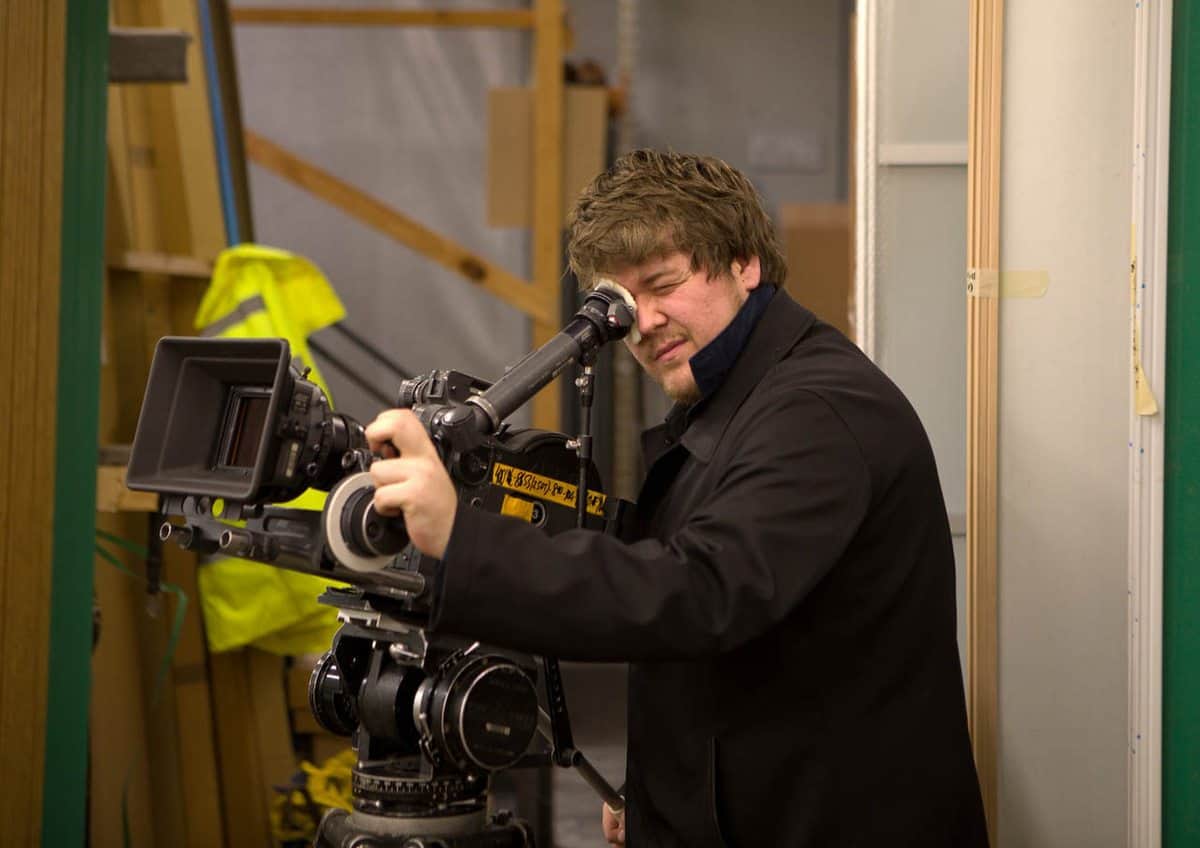 Tell us your most hilarious faux pas?
I got a job doing pick-ups on a 16mm feature and was really keen to use some new 85 filters I had been given. I'd gone through the kit list and wiped all of the other filters from the list, but my heart stopped when the director turned up with ten cans of daylight stock. Never have I been so thankful for inclement weather.
Away from work, what are your greatest passions?
I am a petrol-head and motorsports enthusiast. When the weather is good, I like to enjoy classic motorbikes and country roads. I am bit of a geek too and enjoy firing through video games.
What one piece of kit could you not live without?
My Leatherman. There is hardly a shoot I haven't used it on and the countless household tasks it has done mean it was a worthy investment.
Tell us your hidden talent/party trick?
On a feature I AC'd we did a focus pull on a macro lens with about five rotations from start-to-end. To get a perfectly smooth pull, I coiled myself up like a spring and did a bizarre dance to untwist and twist my arms again. I looked like a cat chasing it's own tail, but it worked.
"I am a petrol-head and motorsports enthusiast. When the weather is good, I like to enjoy classic motorbikes and country roads. I am bit of a geek too and enjoy firing through video games."
- James Martin
In the entire history of filmmaking, which film would you love to have shot?
Grand Prix (1966, DP Lionel Lindon) by John Frankenheimer. It's a film they could never make now, but they were inventing the art of shooting cars as they went along. It's also an era of racing that fascinates me. Frankenheimer's Ronin (1998, DP Robert Fraisse) also proved the quality of the sequences was no fluke!
What are your current top albums?
Don't laugh – the soundtrack of Ashes To Ashes, Def Leppard's Mirror Ball and Duran Duran's greatest hits.
What is your greatest extravagance?
I like to carry a bag of "magic and happy", which is usually full of childish things like sherbet dabs and so on... when a shot's trying to beat me down it's a fantastic pick me up. I don't drink or smoke, so that's my on-set vice.
Give us three adjectives that best describe you and your approach to cinematography?
Flexible. Story-driven. Efficient
If you weren't a DP, what job would you be doing now?
I came extremely close to studying law at Cambridge, so possibly in a courtroom or an office somewhere!