Willing and able
Clapperboard / James B. Devis BSC
Willing and able
Clapperboard / James B. Devis BSC
During a career stretching over 50 years, James Devis BSC operated on a healthy number of great films with many notable directors and cinematographers, including Moonraker  (1979, dir Lewis Gilbert) with Alec Mills BSC, The Shining  (1980, dir Stanley Kubrick), photographed by John Alcott BSC, The Boys From Brazil  (1978, Franklin J Schaffner, DP Henri Decaë), Death Hunt  (1981, dir Peter R Hunt), shot by Devis himself, Labyrinth  (1986, dir Jim Henson), with cinematographer Alex Thomson BSC, and Empire Of The Sun  (1987, dir Steven Spielberg), lit by Allen Daviau ASC.
Alec Mills BSC said of Devis, "James and I first met when we both started work at Pinewood. As time moved on, we both went through the ranks more or less at the same time. I was the DP on a ten-part TV series, when we needed a second unit. The only person I could trust was James, as I knew he would be able to handle this, as director and DP. Our collaboration and friendship has been going on for decades and has stood the test of time."
James Devis was born on the 24th September 1931 in Clapham, South London. As a child he went to the cinema a lot, but never thought about working in the industry. After leaving school he worked for Rolls Royce cars, hating every minute of it, and left after six weeks. He then worked as a mail boy at Gainsborough's Lime Grove Studios, Shepherd's Bush, West London, where his eldest brother had worked in the editing department before being called-up. Later, Devis went over to the editing section, but had to leave shortly after because of people returning from the services. He was told he could stay if he would go into the camera department, which he did.
After serving in the RAF, Devis became a freelance clapper boy. One day he was working at Pinewood with Geoffrey Unsworth BSC, and Unsworth asked him if he would like to work in New Zealand. But there was a catch – he would have to sign a three-year contract with Rank. Devis said, " I did sign the contract, and another one after that, but as it tuned out John Alcott went to New Zealand instead, as I was on another picture for them. At Pinewood I worked with some of the best cameramen and directors, I also made many life long friends."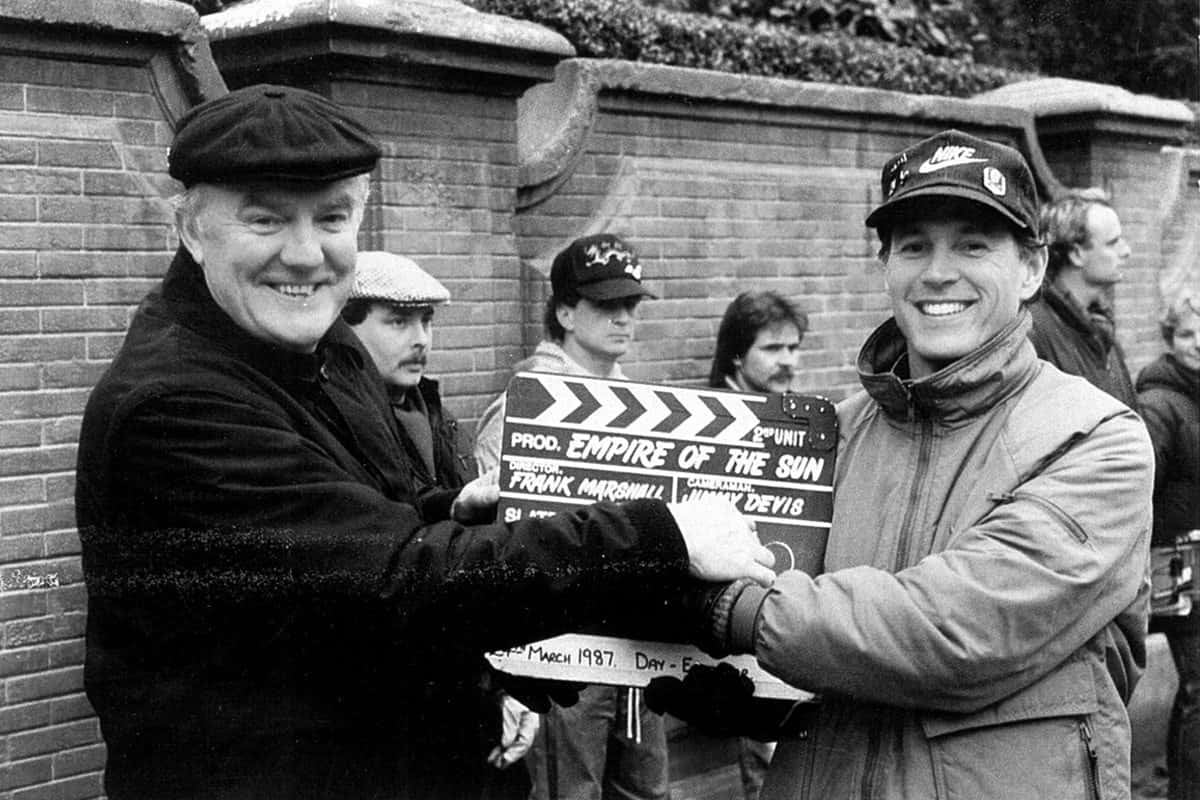 As well as photographing many stars, Devis rubbed shoulders with a number of them, including Roger Moore when working as a camera operator on The Persuaders! (DP Tony Spratling BSC), directed by the actor himself. Moore took Devis and his wife out for dinner, and even sent his wife twenty-four red roses when the Devis's had their first child.
Roger Moore said, "James and I worked together on numerous occasions. When I was directing episodes of The Persuaders!, I relied heavily on his taste and suggestions for shooting scenes. He is a talented filmmaker."
Asked if he enjoyed TV work, Devis said, "I loved working with Roger and Tony Curtis on The Persuaders! as a camera operator."
Devis's reputatation was also highlighted after he shot Patriot Games (1992, dir Phillp Noyce, DP Don McAlpine ASC), when lead actor Harrison Ford said, "Mr Devis's diligence and commitment, together with his great skill have made him a valued member of this production."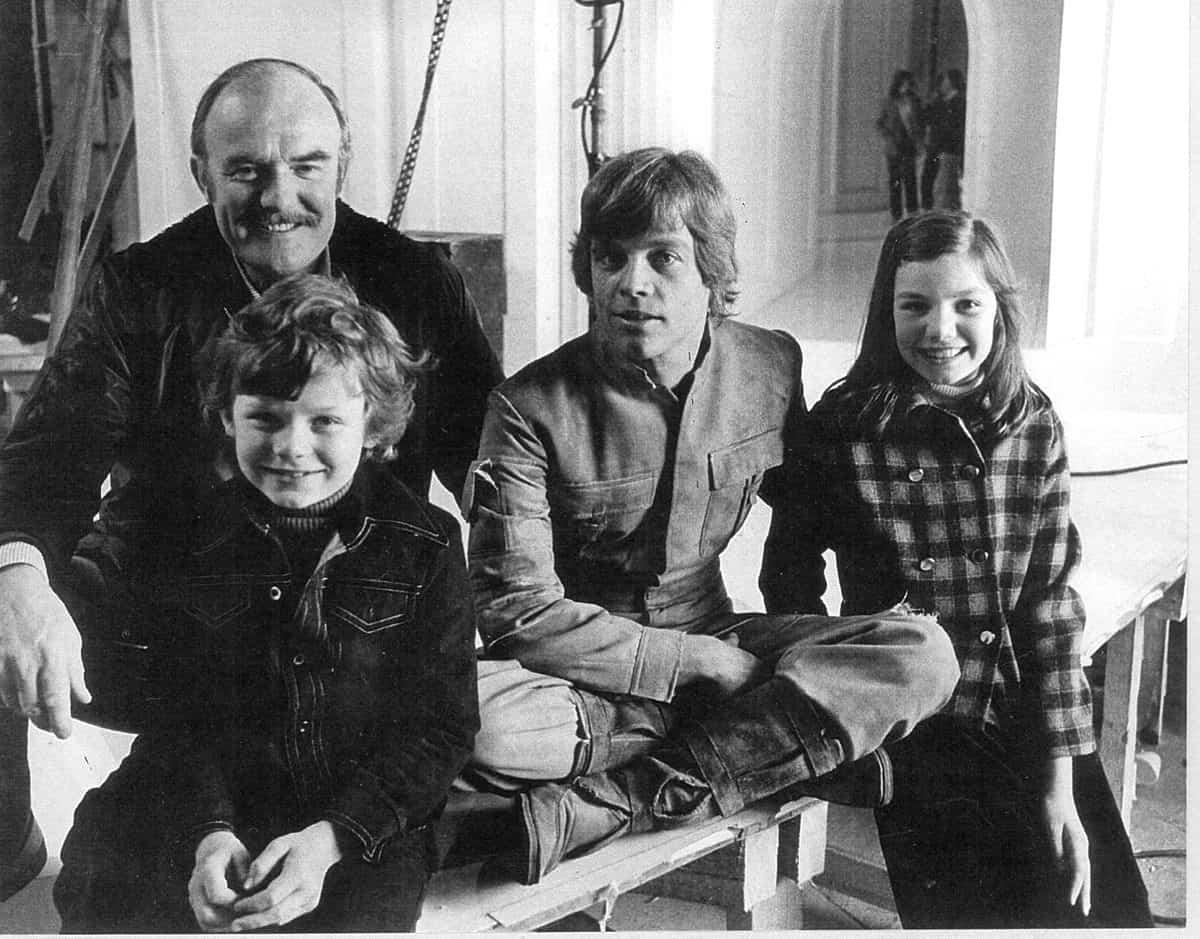 Asked about going through the grades, Devis said, "I did eleven years in each grade, as I enjoyed just working. When I felt it was time to move on, people I had worked with over the years gave me the help I needed. I was hardly out of work by changing grades. I got my first break as a focus puller at Pinewood when A Town Like Alice (1956, dir Jack Lee, DP Geoffrey Unsworth BSC) came back from Australia. The focus puller went on another location and I took over on the interiors until it was finished."
You have worked on many memorable films. Would you name some of your favourites? "The first was as a clapper boy on The Purple Plain (1954, dir Robert Parrish, DP Geoffrey Unsworth BSC), shot in Sri Lanka, then Ceylon. Geoff was lighting and Gregory Peck starring, who became a life-long friend. I still have the bottle of whiskey given to me by him in a gift box. I enjoyed working with Rod Steiger on Across The Bridge (1957, dir Ken Annakin), filmed in Spain. Reg Wyer BSC was lighting and Dudley Lovell BSC was operating. I was on focus and we often played poker all night with Rod. Another favourite was High Wind In Jamaica (1965, dir Alexander Mackendrick, DP Douglas Slocombe BSC). I was on focus with Robin Vidgeon BSC."
Vidgeon recalls, "James and I met at Pinewood in the mid 1950s. He was a focus puller and I was a box cleaner in the camera department under Bert Easy (1901-1973). The best memories I have were seeing him escorted off the set of the Carry On films crying with laughter at the escapades of the actors. He joined us on High Wind In Jamaica as a focus puller. He has been a life-long friend and a valued member of the BSC."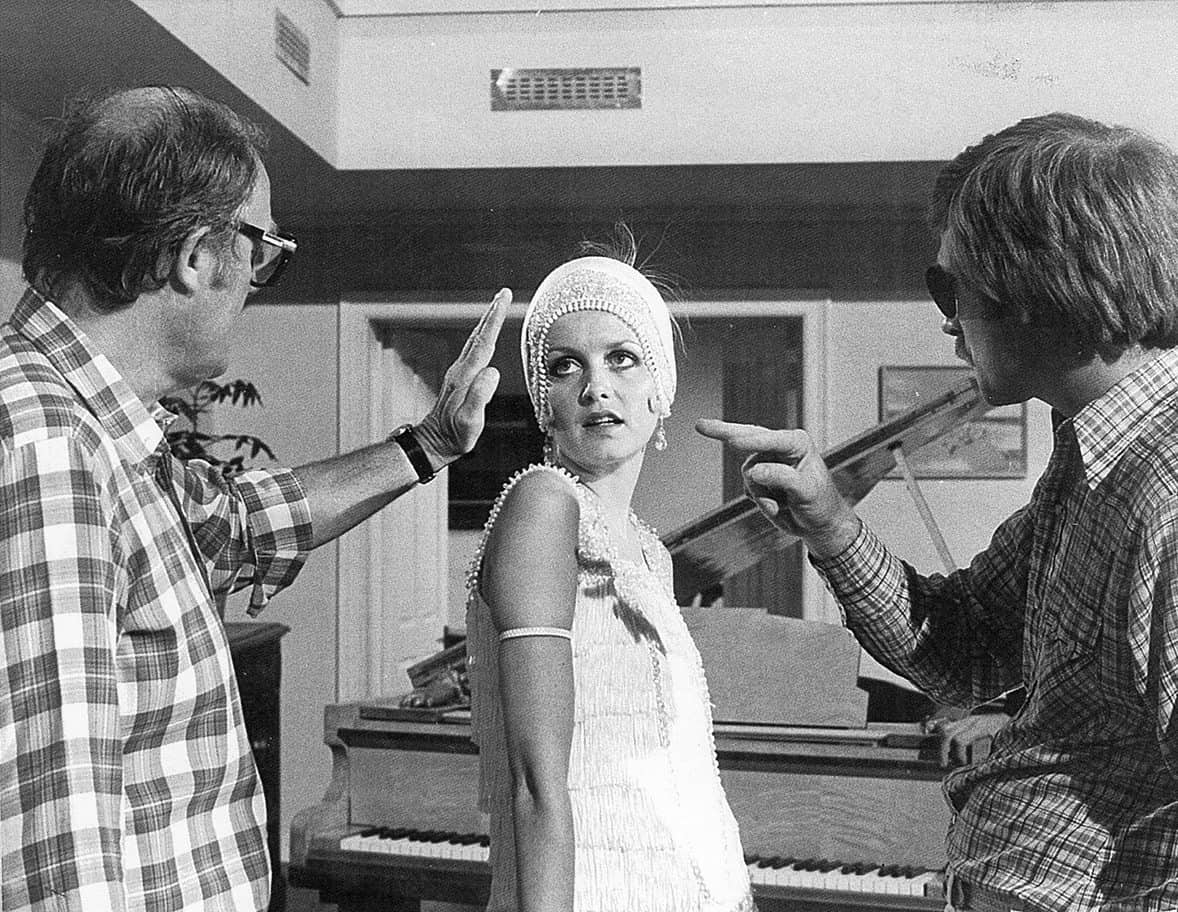 "James and I worked together on numerous occasions. I relied heavily on his taste and suggestions for shooting scenes. He is a talented filmmaker."
- Roger Moore
Devis was called-on to operate on The Shining, when the operator on that movie, Kelvin Pike, who had worked on the film for around a year, decided to leave. "I was asked to go on it for a couple of weeks and stayed three months," said Devis. "After three months I left, but shooting was coming to an end, and it only went on for another month, filming inserts. I got on very well with Kubrick, and he wanted me on Full Metal Jacket (1987) as the DP, but I wasn't available."
Devis's skills as a camera operator were also noted in a review of Death Hunt by Arthur Knight, which read: "Credit James Devis for eye-catching camera work, almost all of it out of doors and in sub-zero temperatures. That hoarfrost on Marvin's beard didn't come from Max Factor. Devis makes you feel the cold, but also keeps you aware of the grandeur and rugged beauty of that remote world."
Along with operating, Devis also worked as the cinematographer and director of a number of second units, including six months in Mexico on Dune (1984, dir David Lynch, DP Freddie Francis BSC) and another six months in North Carolina on Super Mario Bros (1993, dirs Annabel Jankel/Rocky Morton, DP Dean Semler ACS ASC). Devis said, "As a second unit DP you have to match what the first unit cameraman has shot, and as a second unit director give the director of the main unit what he wants, or something better."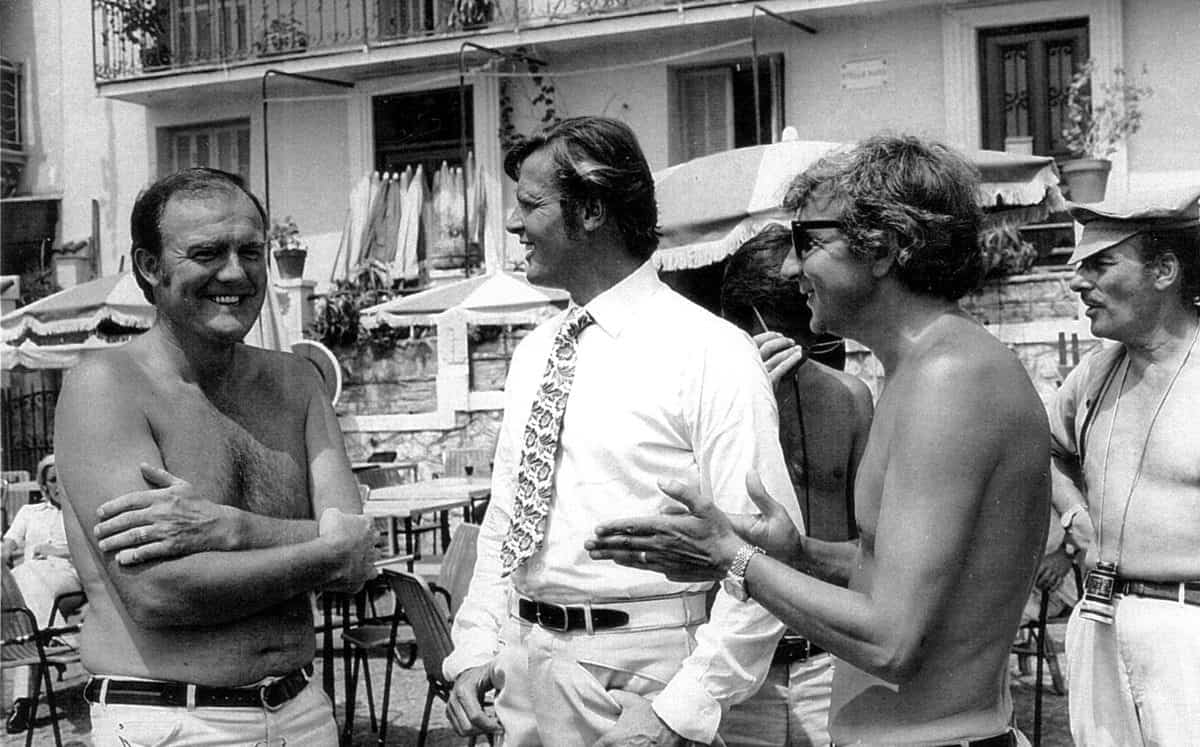 Recalling Devis' remarkable contributions, Sir Sydney Samuelson commented, "I would describe James as a long-serving stalwart of the British camera department. James is the kind of technician to have when on a complicated production with problem after problem to deal with. I had the personal pleasure of recommending him as DP to an American production. It was for an action camera unit with vast military scenes to organise."
What advice would Devis give to newcomers? "Always be helpful, have a good attitude, and be willing to do things."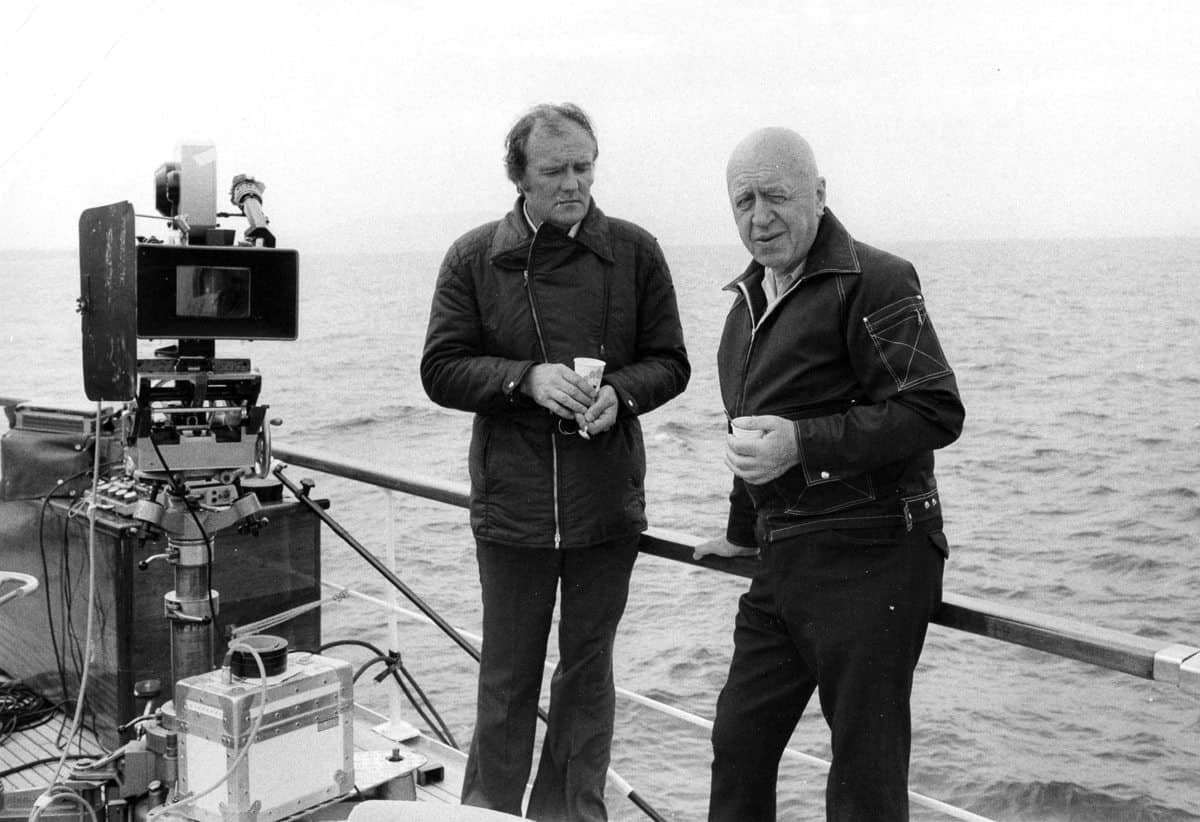 Devis says his favourite cameras were the Panavision and Arriflex. It was the ARRI he preferred for hand held work. Asked about his favourite film stock, and did he prefer location, studio or both, he said, "Eastman colour was very good, and I enjoyed both location and studio work."
Asked about retirement, he said, "I was 71, and my last film was DP on the second unit of The Four Feathers (2002, dir Shekhar Kapur, DP Robert Richardson ASC), shot in Morocco. I worked with stunt man, turned director Vic Armstong, who is a good friend of mine. At the end of filming we took our wives on holiday to Morocco. My last piece of work was in 2002 for a producer friend when I directed a TV episode for the BBC."