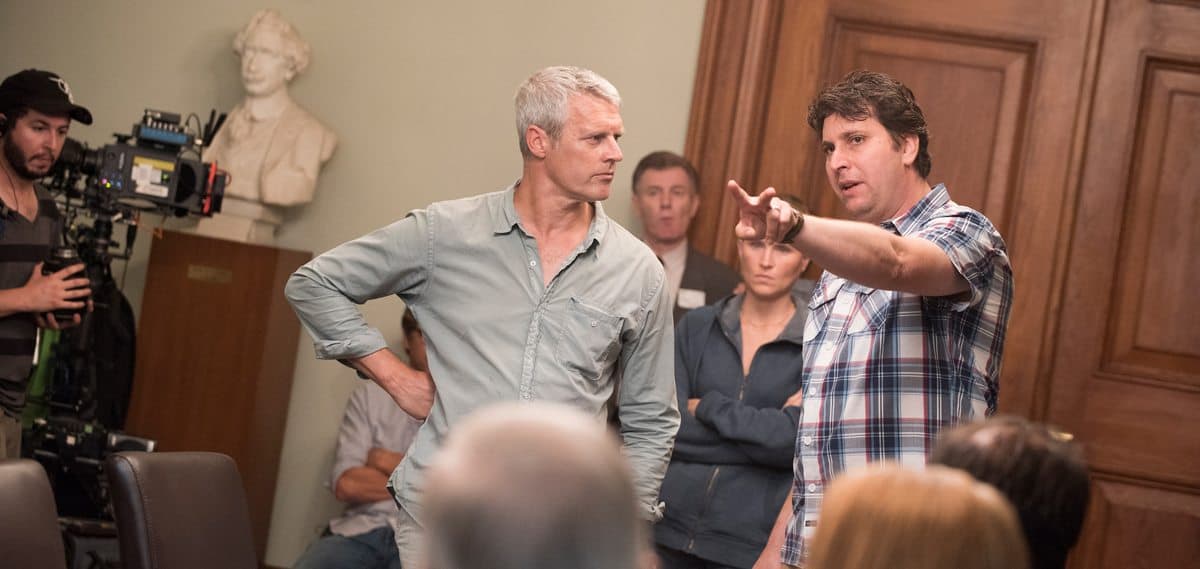 Cinematographer Jake Polonsky BSC has wrote in from New York with details about his work on Showtime's Billions.
"It seems like a very long time ago (April 2015) that I received an email from my US agent, asking if I'd be interested in talking to the showrunners of a new TV series about high finance in New York, starring Damian Lewis and Paul Giamatti. 'Sounds likely,' I thought, 'They're obviously going to hire someone who's never shot a US TV show of this type before.'
Well, they did, and here I am 19 episodes later! It's very rare for a cinematographer to do the same job twice. Let alone three times. So why am I back here?
Well, the show is great to work on – I've had the same key team for all three seasons – gaffer Jay Fortune, key grip George Patsos and first-AC Eddie Effrein. The cast are delightful – Paul and Damian lead by example, and everyone else follows their lead. It's a show for adults about an adult subject. It's a great job. There are a lot worse places to shoot than New York City.
And then there's the calibre of directors we've had through the doors: Neil Burger, Neil LaBute, James Foley, Ryan Fleck and Anna Boden, Reed Morano, Colin Bucksey, Michael Cuesta, John Singleton, Oliver Hirschbiegel and John Dahl. Where else can you collaborate with so many top class directors in such a short space of time?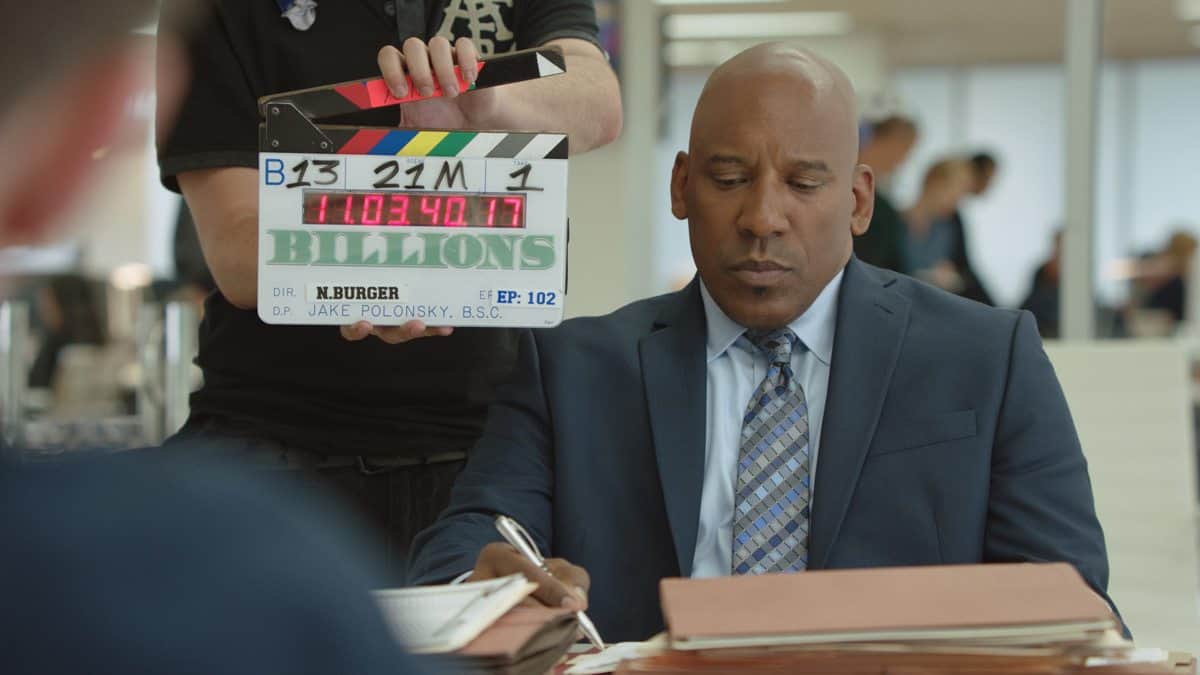 It's been fascinating to see a premium cable show from the inside. We have a lot of resources for sure, but we have a lot to do. Episodes are supposed to be shot in ten days, and with scripts over 60-pages, plus many locations, that can add up to having to work crazy fast. But one thing is: we never sit there watching people work. The pre-rig and de-rig crews mean we can turn up, shoot and move on.
Showtime have asked us to master the show in 4K this season. So we've made the switch from shooting with Alexas in 2K to 3.2K Alexa Minis with an up-rez in post to 4K. I've had to update our Optimo zooms to cover the new larger image circle, and switched out our Master Primes to some more gentle Cooke S4s.
There are other new challenges this season: we left the fantastic location that has housed Axe Capital for the last two years, and our new production designer Ed Verreaux has created a stunning new home for us (but I'm afraid I am not at liberty to tell you any more about that just yet.) We've said goodbye to our mansion in Long Island for a new location in the city. So it's not just retreading familiar steps.
But as with any decision we make as cinematographers, I wonder what opportunities I'll miss by sticking with it? I'll be away from the family for another long stretch. Can we ever know if we've made the right decision?"