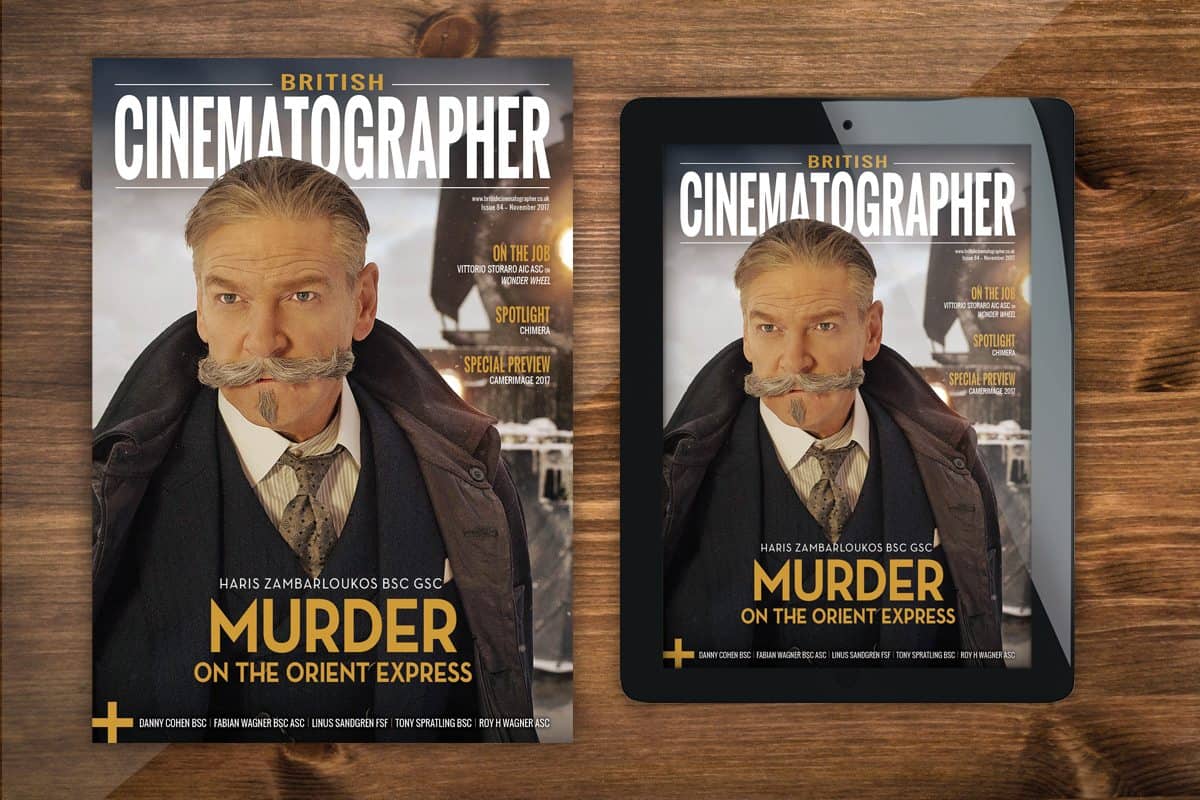 Feast your eyes on the new edition of British Cinematographer magazine – digitally* via our website, or in print**, from 10th November 2017.

On the Cover
Haris Zambarloukos BSC GSC on Murder On The Orient Express

Climb aboard, settle in and grab a cup of hot cocoa.
Haris Zambarloukos BSC GSC delivers the denouement of shooting 65mm large format film for Sir. Kenneth Branagh's take on Agatha Christie's iconic murder mystery, Murder On The Orient Express.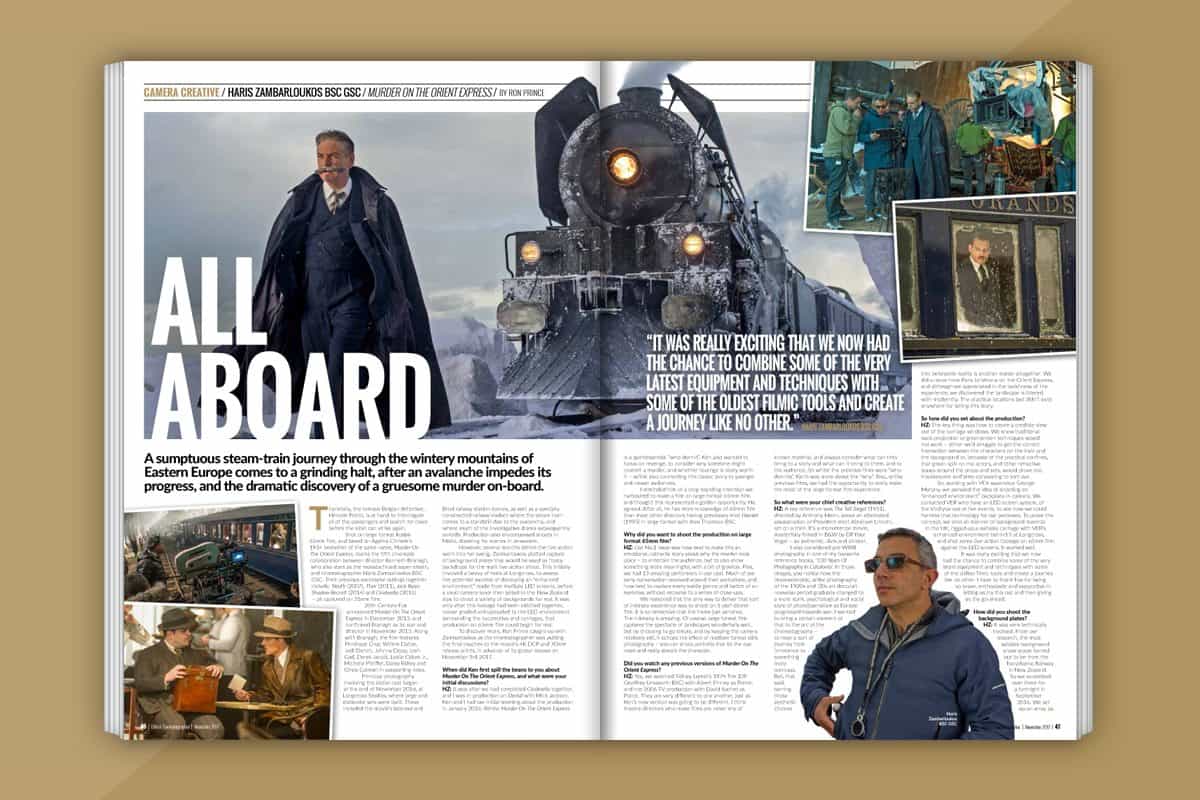 Vittorio Storaro AIC ASC on Wonder Wheel

Following his in-depth experiences of shooting Woody Allen's Café Society (read Part 1 and Part 2), triple Oscar-winner Vittorio Storaro AIC ASC returns in British Cinematographer magazine.
Read more fascinating insights into his thought process, this time on colour in his latest collaboration with Allen, Wonder Wheel.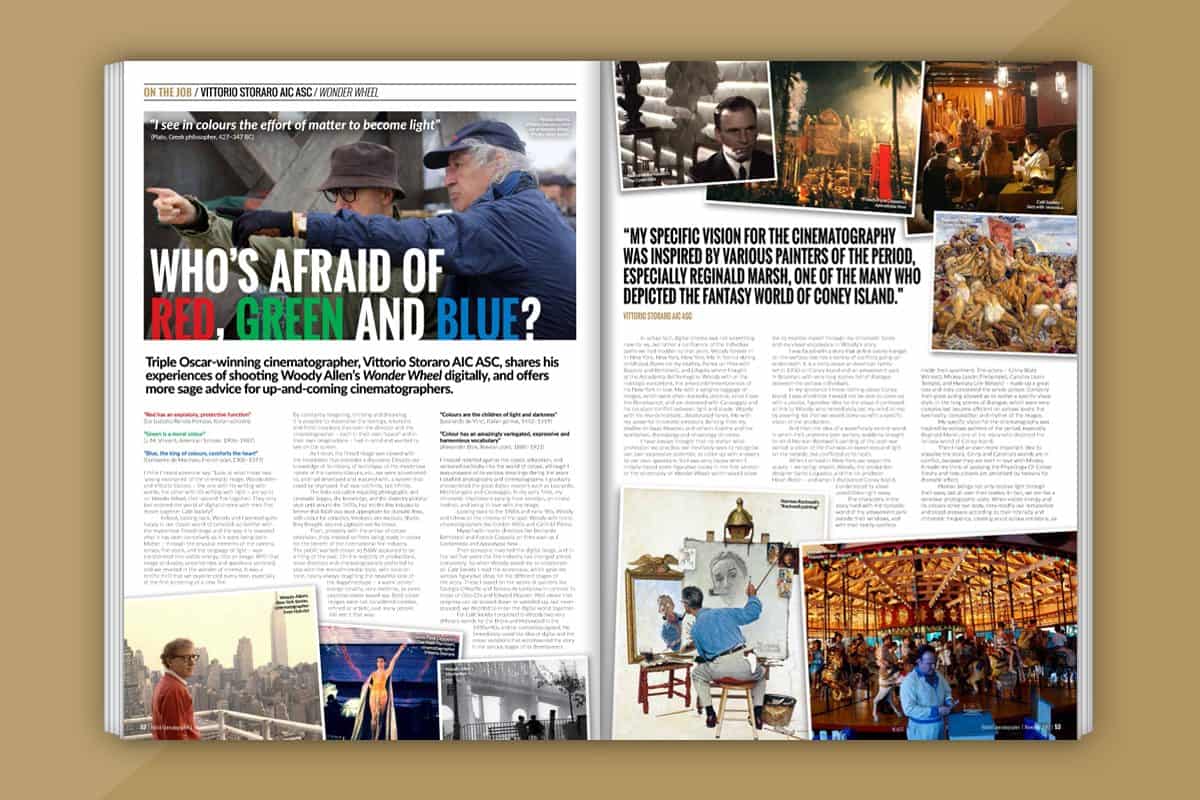 The 25th Camerimage Festival Preview
Get genned-up on the 25th anniversary edition of Camerimage, the International Film Festival of the Art of Cinematography, taking place in November, with our special preview of Bydgoszcz's hottest ticket.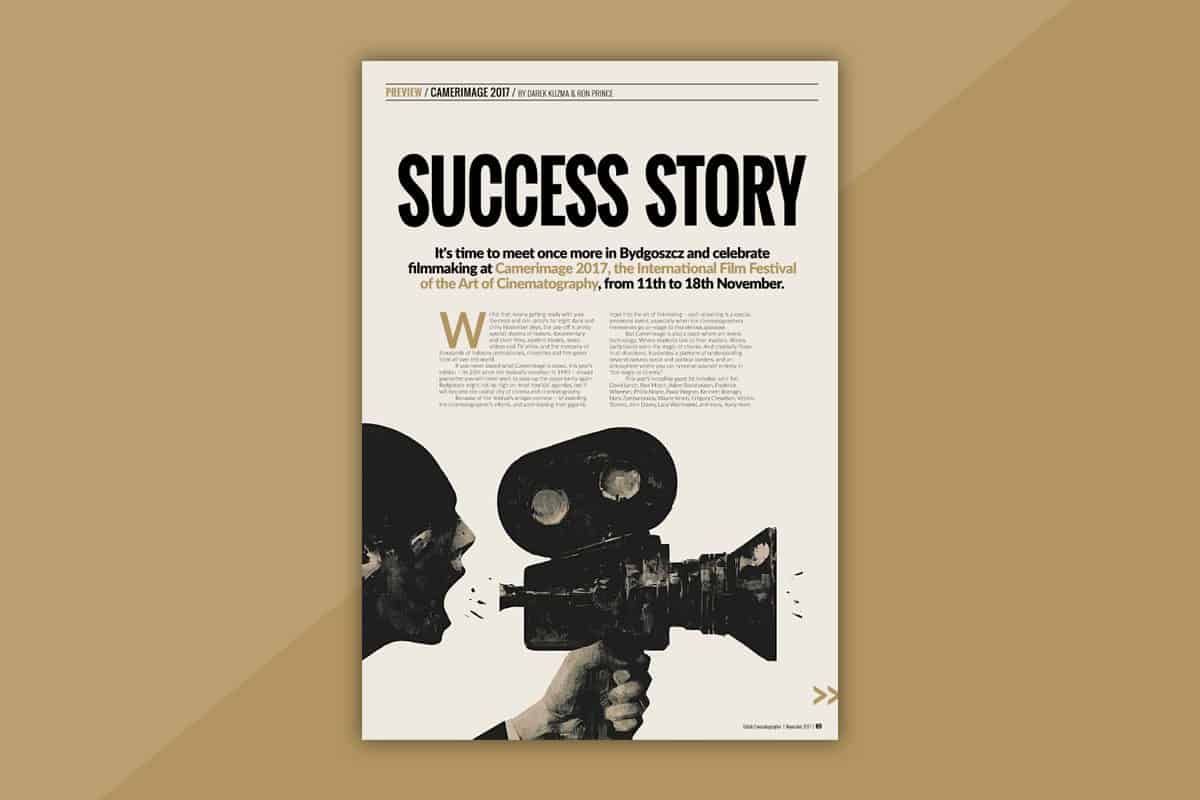 Linus Sandgren FSF on Battle Of The Sexes

Reigning Oscar-winning cinematographer Linus Sandgren FSF steps out of La La Land and onto the tennis court for his latest project, as he lenses Battle Of The Sexes – based on the story of the infamous 1973 tennis match between Billie Jean King and Bobby Riggs.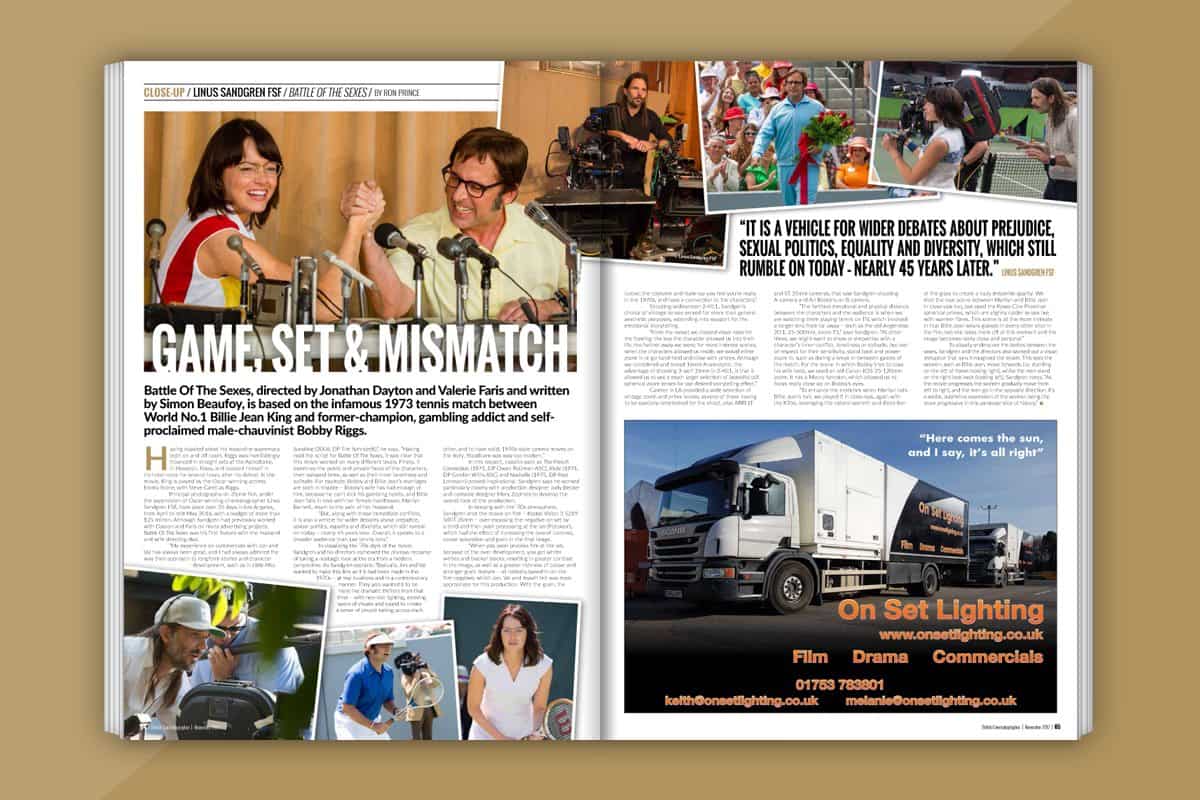 Don't Miss…
Get the close-ups from Fabian Wagner BSC ASC on Justice League, Philipp Blaubach on BBC's Gunpowder and Danny Cohen BSC on a trio of projects.
There's also our Clapperboard feature on the great Tony Spratling BSC, a profile of gaffer Brandon Evans, our regular comprehensive guide to which DPs are shooting who and where, all the latest production news, and more…
A subscription is still the only way to read the complete British Cinematographer, so buy one today to fully experience Europe's No.1 cinematography magazine.

ISSUE 84: AVAILABLE ONLINE* AND IN PRINT** FROM 10TH NOVEMBER 2017.
* With an active 'Digital Only' subscription, or the digital part of an active 'Print & Digital' subscription.
** Issue 84 will only be received in printed format by those with an active 'Print' or 'Print & Digital' subscription purchased before 2nd November 2017. Any new 'Print' or 'Print & Digital' subscription purchases made from 2nd November 2017 onwards, will NOT receive this issue in print as part of their purchase.