Lead image: Hatti Beanland filming Listen, pictured with grip Adam Zimmerman (Photo credit Alfie Samba)
ART AND CRAFT
Filmography so far: Feature films: Listen (2020), Ashland (2018) and Dark Fibre (2018). Documentaries: Brother from Another (2019). Various shorts.
When did you discover you wanted to be a cinematographer?
As the daughter of two painters, I followed my hunch and went to art school. It wasn't until I found myself on a conceptual fine art course that I realised that from this broad experimental place I wanted to learn a craft and commit to one medium. For me, cinematography had a balance: art and craft together. Pretty quickly I covered up my art school hair with a baseball cap and got stuck in. My first 'job' was cleaning techno cranes at Panavision Grips in London with Alan Moffitt.
Where did you train?
I went to The Glasgow School of Art to study Fine Art and then worked in the camera department for eight years in London before attending The American Film Institute Cinematography MFA in Los Angeles.
What are your favourite films, and why?
Different films have been important at different times. Ermanno Olmi's The Tree of Wooden Clogs (1978) for the exquisite dignity in its depiction of people; Mike Leigh's Naked (1993) for its tortured and existential central character; Terence Davies' Distant Voices, Still Lives (1998) for its biographical point of view and understanding of growing up in the Liverpool of Davies' post war childhood; and Abbas Kiarostami's films for their humanity and respect of the audience and mixing of reality and fiction. Perhaps it's a truth that links these films together.
What's the best advice you were ever given, and from whom?
From a professional point of view, when I was about 25, one evening at Camerimage, Amy Vincent ASC said to me: "Never miss out on your life because of this profession." I have always held her words very dear, despite the all-encompassing nature of our work.
Who are your DP/industry heroes?
Too many to mention! Cinematographers Robby Müller NSC BVK; Vilmos Zsigmond ASC; Sven Nykvist ASC; and directors Les Blank and Abbas Kiarostami were both a big influence. I'm also lucky to have worked under a few greats: Emmanuel Lubezki AMC ASC; Seamus McGarvey ASC BSC; Alwin Küchler BSC; and Anthony Dod Mantle BSC ASC DFF, to name a few.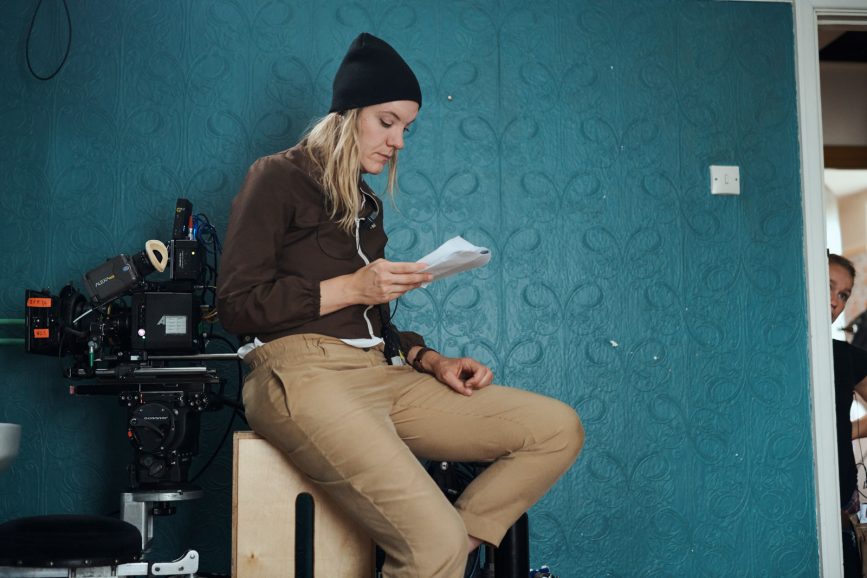 Have you won any awards or received any nominations?
Not yet. I was selected as BAFTA Newcomer in LA and last year I shot a feature that won two Lions and four other awards at Venice Film Festival 2020. No special awards for my work, but when a film reaches and effects an audience, I feel I have succeeded.
What's your proudest moment?
I'm my own harshest critic. I feel proud at the end of a shoot when my crew want to work with me again or when I've been a good communicator and leader. It also meant a lot when someone I hugely respect saw something I'd shot and praised my work.
What was your worst knock-back or rejection?
Too many to mention, but here's the king pin of them all. Being fired from a film two days after my father's funeral. "Very ouchy," as my three-year-old niece said at the time.
What have been your best moments on set?
The best is always watching a first take of an actor's performance. It's a privilege to be the first audience watching through the viewfinder.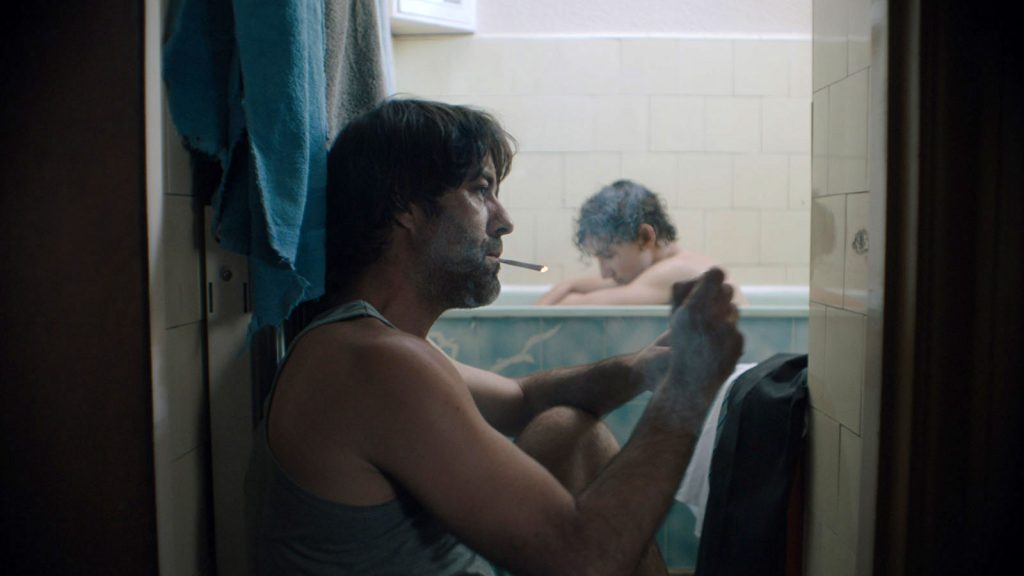 What's your most hilarious faux pas?
When I was a camera trainee I 'borrowed' a kettle from a hot set because the camera truck kettle had broken, and the camera crew needed tea. When I returned to set, the whole production had paused because the hero kettle which was vital to the next scene was missing from the set. The focus puller took me aside after the incident. Cringe.
Away from work, what are your greatest passions?
Friends, travel, running, art, reading, wine, diving, and cheese. Living in the US is hard. Besides the presence of Trump, you really have to look for the good cheese.
What was your biggest challenge on your latest production?
Weather, the changing light, and maintaining consistency on exteriors with natural light. It's such an art.
What is your most essential piece of kit?
A decent cup of coffee and a cup holder so I don't spill it whilst driving. The height of luxury. Do I sound spoilt?
What's the hardest thing you've ever had to light/frame?
In a way, the documentary work I've done. I've spent a lot of time filming in sub-zero temperatures, being pelted with sea water and snow on the Aleutian Islands in the Bering Straight, Alaska, which required a lot of physical stamina to remain focused and competent. At the other end of the spectrum, when I was operating for Alwin Küchler BSC on a commercial in LA, we spent a long time perfecting the back light of a small orange with a 12K mounted on a crane. That day we both felt like we'd hit the big time.
Which films are you most proud of to date?
It seems silly to mention as it was years ago, but I shot a film at AFI called Terp about an army interpreter in the US military. It was the first time I felt I consistently got the camera in the right place, and by doing so put the audience right in the story. This was a breakthrough for me. Also, my documentary work on a film called Ashland about an Amish community has a raw energy that feels free and unconfined. The S16mm and 7219 stock were good choices too.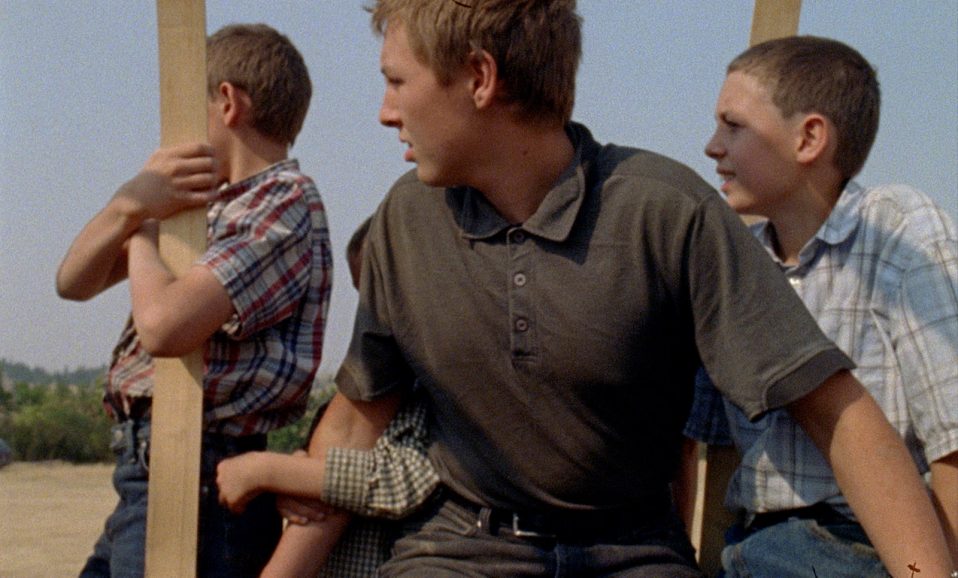 What are your current top albums?
The track that got me through deep lock down was Liam Gallagher growling Be Still on his Why me? Why Not? album. It was pure nostalgia on my part.
Can you tell us your greatest extravagance?
Perhaps owning two cars – one in the US and one in the UK.
Tell us your hidden talent/party trick?
I can drink most people under the table. Does that count?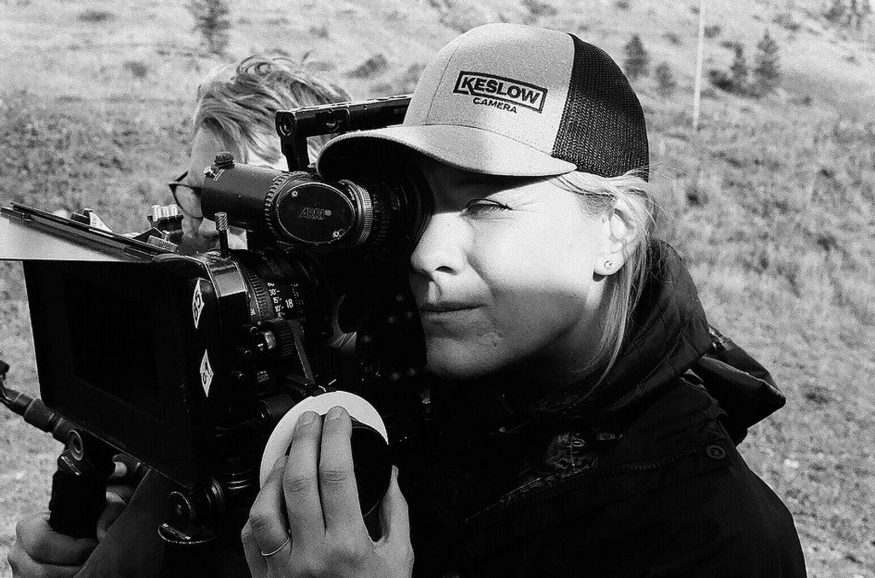 What's the best thing about being a DP?
Constantly growing and expanding your experience; never working in the same place; being paid to travel (especially with documentaries); collaborating with and meeting new people; making new crew families; and having friends and colleagues all over the world.
What's the worst thing about being a DP?
The pandemic has been very hard on our industry. It's been tough on us all, but reminded us how much we love it, and miss each other. Being away from loved ones on location for long periods of time can be hard too.
What are three adjectives that best describe you and your approach to cinematography?
Story, story, story.
If you weren't a DP, what job would you be doing now?
I think I would be a curator of site-specific art. Perhaps I'd be working with the Marina Abramovićinstitute (MAI) in New York. If I was living in the 1970s, I'd be helping Gordan Matta-Clark split buildings in half.
What are your aspirations for the future?
Professionally, to contribute to stories worth telling. To be part of projects that leave audiences with a gift of understanding or insight. To continue to shoot feature films with directors where we share a point of view.