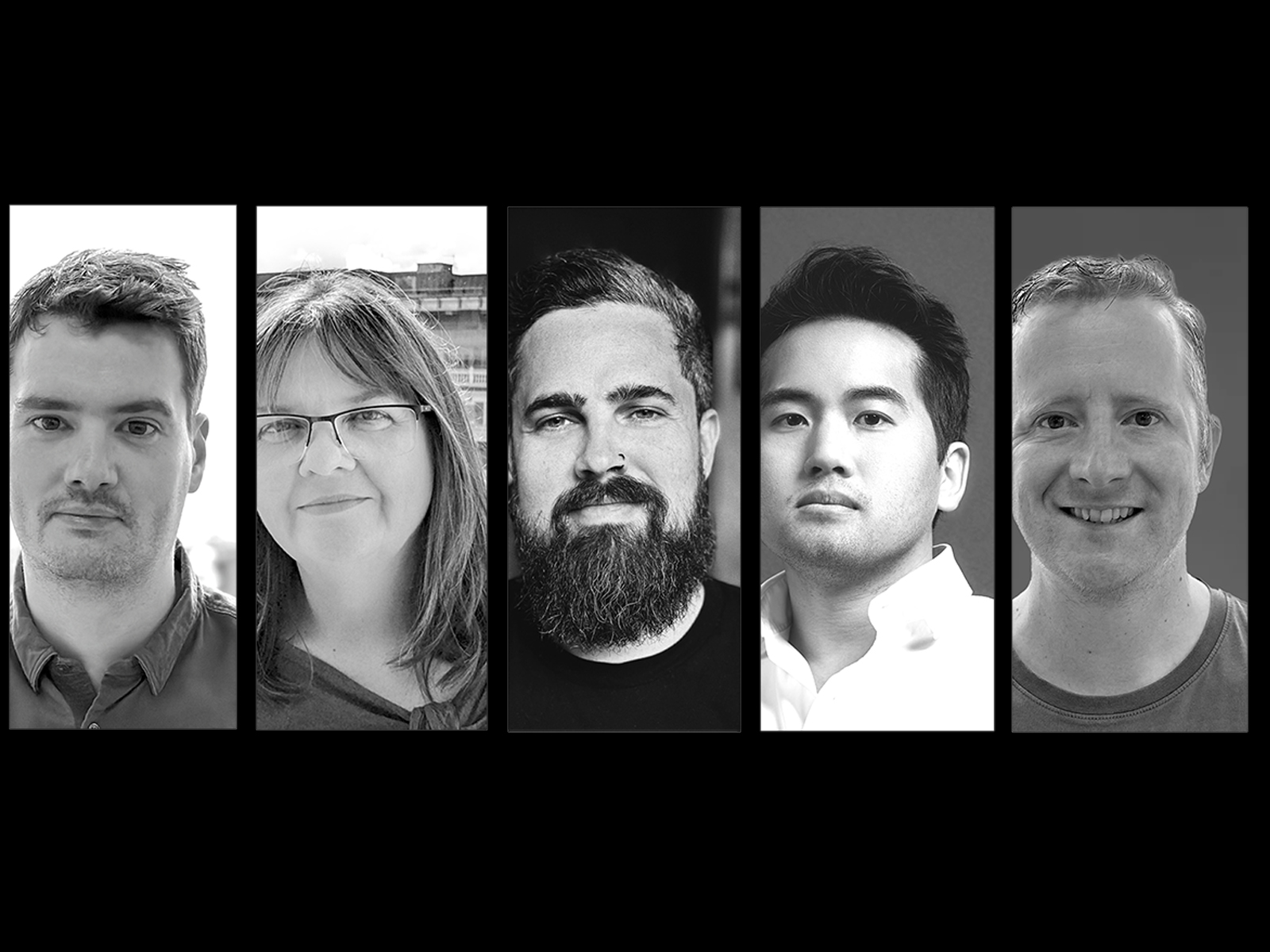 After the recent unveiling of its new three-story, end-to-end post-production facility at the Turnmills building in London's Farringdon, Harbor has announced five exciting new talent hires in picture finishing: Dan Moran (Senior Colourist), Daniel Tomlinson (Senior Flame Artist), Richard Ellis (Flame Artist), Dexter Kong (Head of Front End Workflow & Imaging Integration) and Helen Phelps (Head of Episodic Sales, UK), all joining Jateen Patel (Senior Colourist) at the London studio.
Harbor has entered a new creative collaboration with senior colourist, Dan Moran to complement its global roster of artistes working across film, TV, and commercials. Moran is a highly respected talent, particularly for his creative look development, which has seen him collaborate across genres with many of the world's leading filmmakers including directors Babak Anvari, Philip Barantini, Yorgos Lanthimos, and Phil Hawkins; and cinematographers Stephen Murphy BSC/ISC, Kit Fraser, Matthew Lewis, Ed Moore BSC, and Daniel Landin BSC. Recent highlights include I Came By, No One Gets Outs Alive, Netflix's Night On Earth, Malpractice, and George Michael: Freedom.
Daniel Tomlinson joins Harbor's editorial talent line-up as Senior Flame Artist.  With a credit list comprised of major indie and studio features as well as a host of acclaimed TV dramas, Daniel has recently completed Death on the Nile, Enola Holmes, Judy, Rocketman, Dumbo, Yesterday, Everybody's Talking About Jamie, The Capture, Breeders, The Thief His Wife and the Canoe, and A Very English Scandal. Upcoming projects include Damage and The Last Kingdom: Seven Must Die. Prior to Harbor, Tomlinson spent time with Goldcrest Post and LipSync Post.
Richard Ellis boards the team as Flame Artist on HETV, long form episodic and features, after building his impressive credit portfolio over the past 15 years.  Recent highlights include The Last Kingdom, Trigger Point, The Chelsea Detective, and SAS Rogue Heroes. Ellis joins Harbor following previous tenures with Molinare and Deluxe/Company 3.
In his new role as Head of Front-End Workflow & Imaging Integration, Dexter Kong is responsible for overseeing the technical management & workflow of Dailies & Anchor (Harbor's VFX pulls & media management platform) pipelines. Selected credits include Fantastic Beasts, Aladdin, Black Mirror, Avenue 5, and Dracula.  Previously he was with Picture Shop and Technicolor.
Helen Phelps joins as Head of Episodic Sales, UK bringing a wealth of experience and contacts following an impressive 25-year career in post-production sales including long tenures at Molinare, Pepper, and TVI. Major highlights on Helen's credit list include The Crown, Killing Eve, Dr Who, State of Play, Life on Mars, Spooks, and Billy Elliot.
Harbor's new Turnmills picture studio boasts Theatrical and HDR grading theatres, Offline Editorial Suites, and supervised online suites in addition to the sound departments Atmos Mix and ADR capabilities. The newly launched picture finishing department is nestled in the 3-story studio in Faringdon, London amongst Harbor's dailies, offline editorial, sound, and mastering & distribution capabilities for a full-suite offering to post-production for the London market.
Commercial Director James Corless commented that "it's testament to both Harbor's global reputation and our plans for the London facility that we have been able to attract such exceptional talent. Creatively Dan, Daniel, and Richard's work is of the highest caliber and in keeping with what our clients expect from Harbor in North America. Likewise bringing Dexter's experience and knowledge to the team will be instrumental in executing the most seamless pipeline from camera through to post. Finally, I am so pleased we have been able to bring Helen on board to oversee our UK episodic sales. Her reputation is second to none and it's a privilege to work alongside her."