Miniature Magic
Clapperboard / José Granell
Miniature Magic
Clapperboard / José Granell
V For Vendetta, Enigma, K19: The Widowmaker, Charlie And The Chocolate Factory, the Harry Potter series – watch the films, then view the showreel of the Magic Camera Company and prepare to be amazed. You'd never guess where models and miniature work were used, especially when it comes to ships and submarines.
The man with the magic touch for miniatures is José Granell, who started working with effects supremo Derek Meddings in the eighties, and now runs The Magic Camera Company from its Shepperton Studios base.
Born in London, Granell had no formal training in art, but an affinity for the subject at school helped him find work in the retail trade, designing for shop windows. An encounter with a school friend, who made models for stills photographers for magazines, led to a career change.
"I had done some graphic design, so it seemed the perfect thing for me to work in 3D. In 1981 he and I set up a little partnership in the East End of London, in Shoreditch," Granell recalls.
In 1982, Give My Regards To Broad Street (DP Ian McMillan), which was shooting in the local area, served to spur Granell's first involvement with film. As he explains: "They had a problem with some of their props and, as a local model-making outfit, we got a call. One of the producers gave me some action props, and I took them back to the workshop and repaired them."
A fan of animated and effects-based films, and a keen reader of magazines and books on the subject, Granell heard that effects guru Derek Meddings was working at Pinewood Studios in 1983. So he decided to call him up.
"I was amazed when I was just put straight through to Derek's workshop," says Granell, who was invited to come in and have a chat. "He was a very charming man. During the interview, I didn't have a lot to offer, just photos of stuff I'd made up to that stage for magazines. Two weeks later, I got a phone call asking if could start. I never looked back."
At that time Meddings had just finished working on Krull (DP Peter Suschitzky) and was about to start Supergirl (DP Alan Hume BSC) so Granell was put to work on the model unit, building the titular heroine's home of Argo City.
"That was a baptism of fire," says Granell. "It was an incredibly difficult piece to make. I worked all the hours, to make up for the fact that I was slower than everybody else. Then I got a rude awakening, because we had just finished making it and it got cancelled, thankfully momentarily."
Granell worked his way up through the ranks at Meddings Magic Camera Company, based at Shepperton, from model maker to senior. "I was also art directing and taking responsibility on the shoot as well, which was the thing that really interested me."
During production of Hudson Hawk (DP Dante Spinotti AIC ASC), while Meddings supervised on-location special effects filming in New York, Rome and Northern Italy, Granell took on more responsibility back at base. "I concentrated on dealing with the art department, put together all the production, and sorted out all the shoot. So when Derek finally finished and came back to the UK, all the models were set up and ready to shoot. From then on that was my role, I oversaw the whole thing."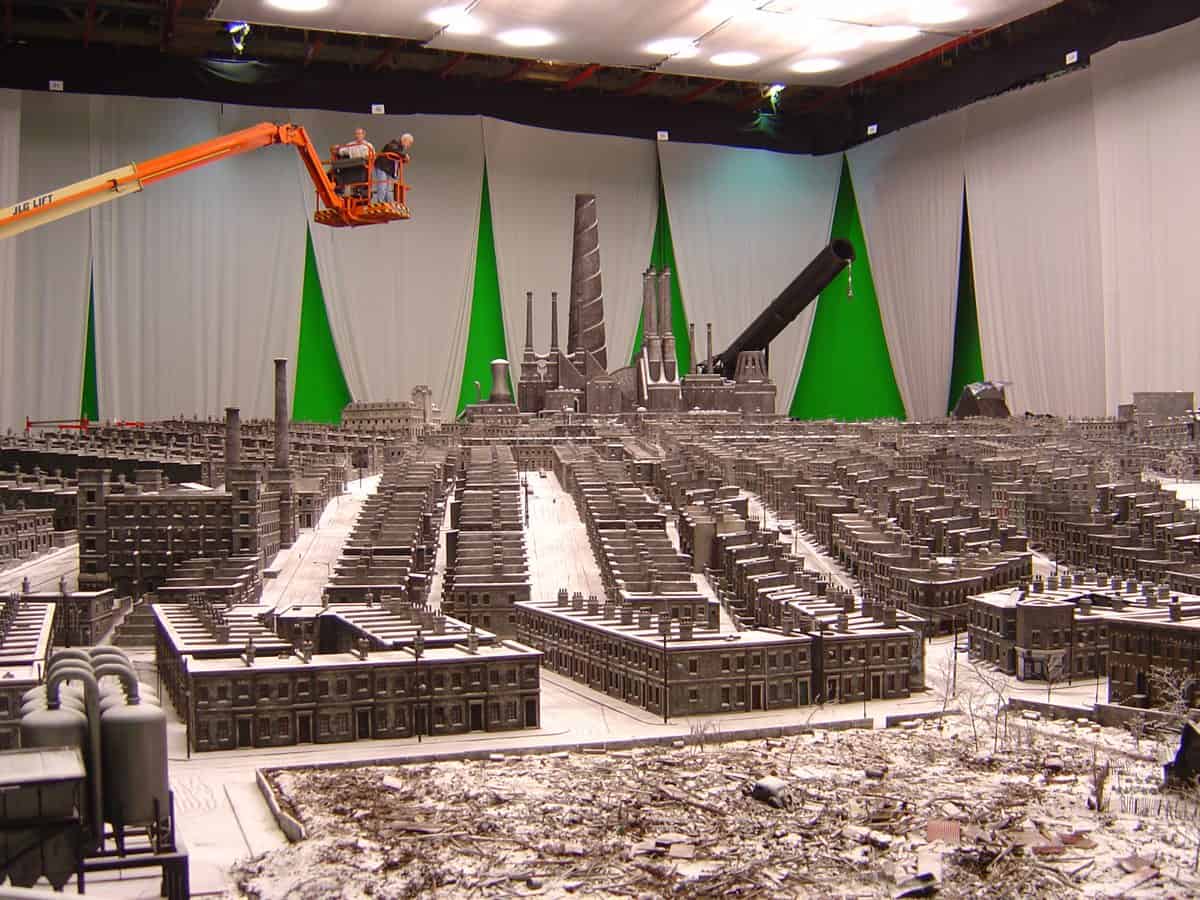 Supervising the model unit on First Knight (DP Adam Greenberg ASC) and working with production designer John Box, was a mid-nineties career highlight for Granell. Subsequently, however, he missed the majority of the company's work on Goldeneye (DP Phil Méheux BSC). "I was brought in at the end because Derek had been taken ill," he recalls. "I took care of a few additional bits and pieces that needed shooting. Sadly Derek passed away. It was down to me from then on to carve my own career."
Medding's company was disbanded, but a management buyout saw The Magic Camera Company founded. "We did a lot of good work," says Granell. "We did Lost In Space (DP Peter Levy) and The Avengers (DP Roger Pratt BSC) in one year, which was unbelievable. We had a vast amount of crew – about 250 people working for us."
Work on The Avengers included a massive model of Trafalgar Square at 1/10 scale. "It was huge, about eighty feet across, with all the streetlights, every statue, the fountains, Nelson's Column, all the buildings that you see if you stand in the middle of the square," says Granell.
Lost In Space was a first venture into CGI, with the opening sequence for the film grabbing a lot of attention for the company. "But it was the early days of CG and the technology was literally changing by the month," Granell recalls. "You had to have deep pockets to keep up with the changes."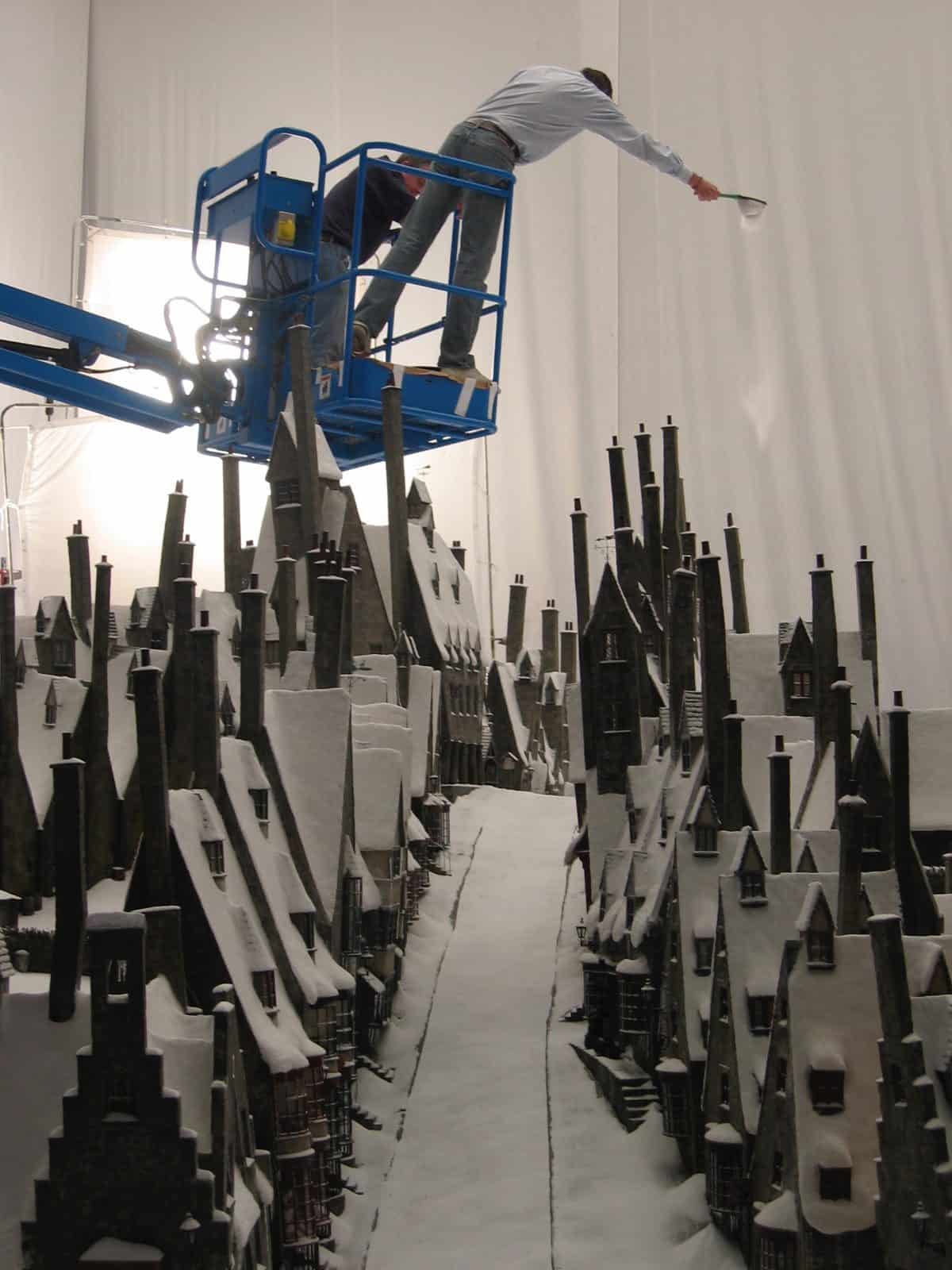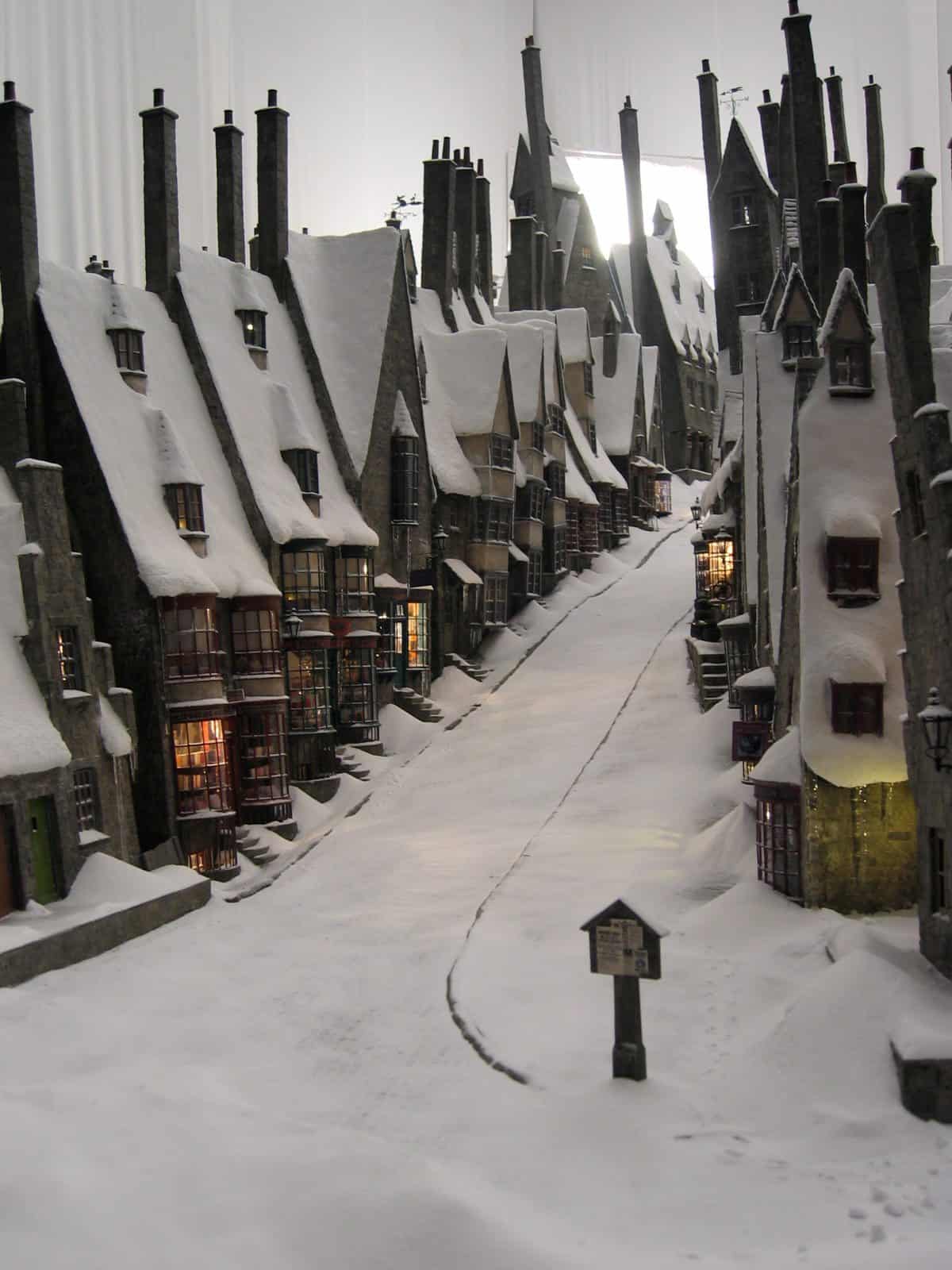 "We're probably the only company left that does the entire job – we do the builds, the breakdowns, the schedules and the shoots – and deliver the final shot."
- José Granell
Faced with such pressure, the company eventually wound up and the team hired its talents and Shepperton workshops out firstly to Mill Film, then Cinesite, which they stayed with for ten years. Several installments of the Harry Potter franchise were among the films to benefit over these years, with Hogwarts School a model example of the miniature work created. There was also a demand for water-based models.
"It's an environment that really fascinates me," Granell explains. "The first project we did was Enigma (DP Seamus McGarvey BSC ASC) for Michael Apted. We built a forty-foot ocean-going German U-Boat that could dive and surface, raise periscopes and fire torpedoes. Not only did we have to build a proper working submarine, which was a feat in itself, but we also had to work out how we would film it."
As with much of his miniature work, Granell's solution was to replicate a full-size shoot in the real world. With a camera boat used to match the wave motion affecting the model sub, Granell manned a camera in a custom-built bungee rig at water level, with spotters watching for the vessel emerging from the depths to inform him where to shoot.
"It worked very well," Granell recalls. "Ever since then we've been pigeonholed as the go-to people for any maritime work. Within a couple of years we were building a fifty foot long, six-ton ocean-going submarine for K19: The Widowmaker (DP Jeff Cronenweth ASC).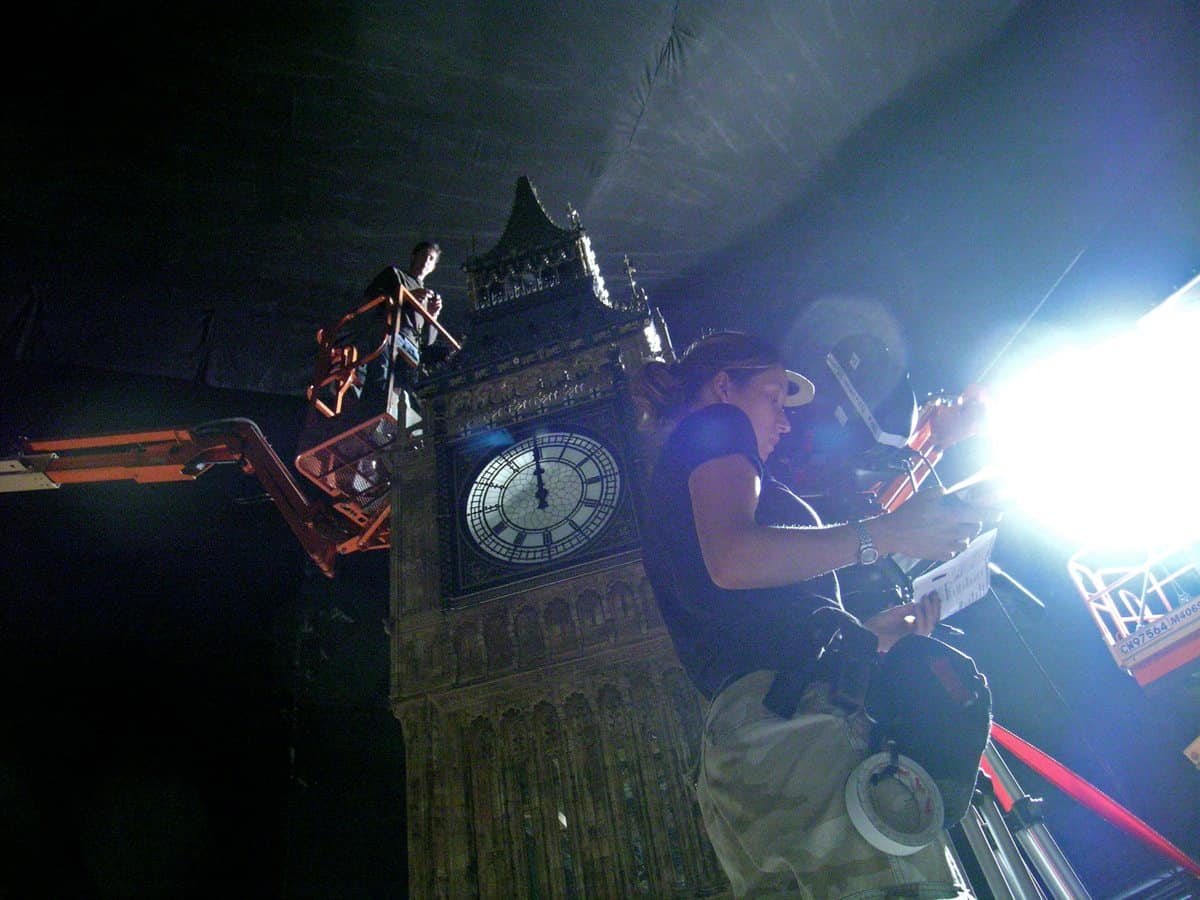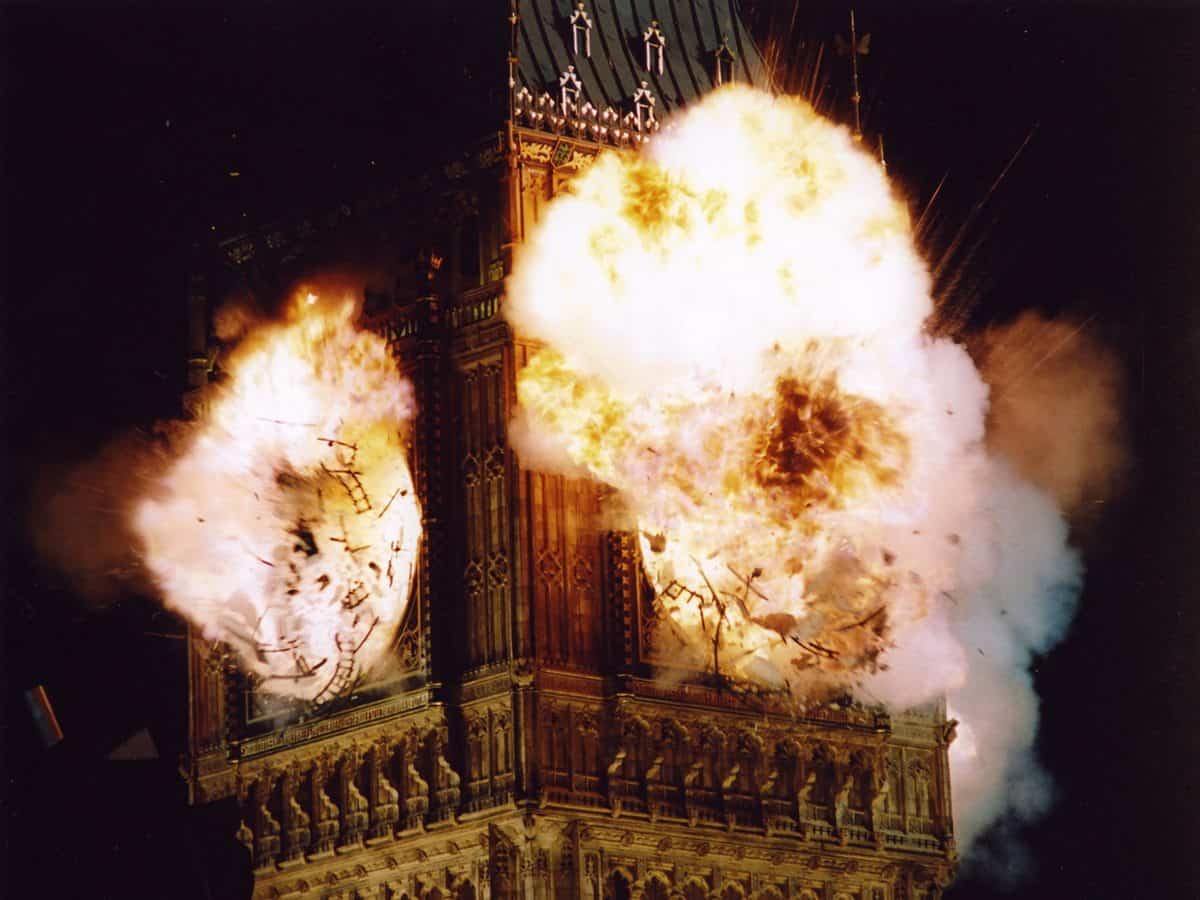 Another career highlight was an exploding model of Big Ben for V For Vendetta (DP Adrian Biddle BSC), for which high-speed Photosonics cameras were deployed.
"The main hero camera had to do a tilt-up to the top of the tower as the building is blowing up, and at the end, as the clock-face blows up," says Granell. "We built a giant servo-operated switching system, like a clock face. A motion control rig took care of the tilt of the camera, as well as running the arm that controlled the rotary switch system. There were about sixty charges going off, and they all had to go off within a one-second shot. It all worked beautifully."
When Cinesite shut down its model division at Shepperton, Granell felt he had a choice of either going freelance, or carrying on as a business. Happily, The Magic Camera Company name was still in the public domain. "I still had the old sign up in my loft, so we were able to fire-up again under the old banner, which went down really well. We've survived five years since, so we're doing ok."
"We're probably the only company left that does the entire job – we do the builds, the breakdowns, the schedules and the shoots – and deliver the final shot," Granell says, but CG VFX has had an enormous impact on his profession.
"We've lost around 90 percent of our [traditional] work to digital. I think the problem is that people want to be able to keep changing their minds, playing around with shots until the eleventh hour."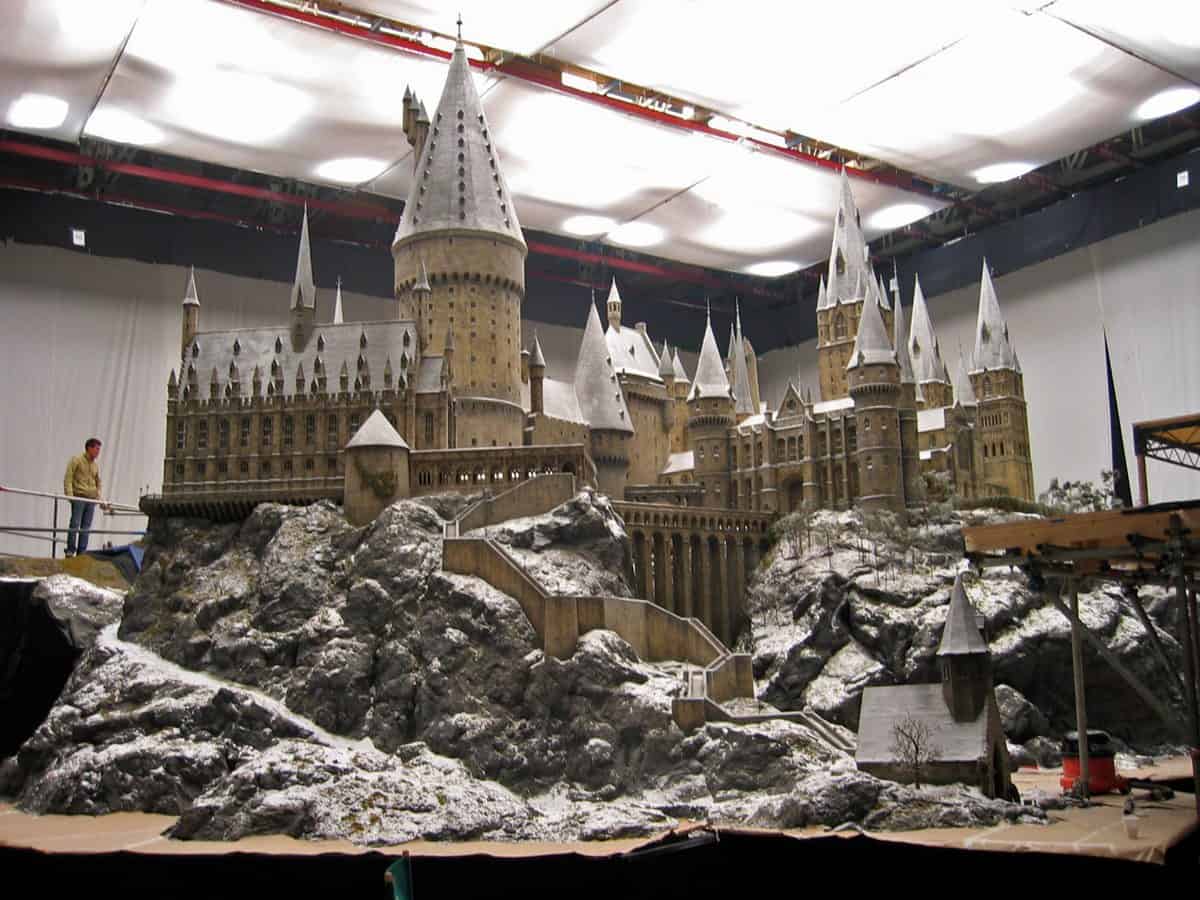 However, Granell is no Luddite. "I'm the first to look at a sequence, and say if something would be better in CG," he says. "We are a production company, I produce sequences for people and understand the numbers. I know time is money."
His advice for any students wishing to follow in his footsteps is: "Don't just rely on model-making. You'll starve," he warns. "Do more broadstroke stuff too, like prop-making, brush-up on your computer skills and do 2D/3D to add strings to your bow, as you're more likely to get work doing that."
Adding strings to his own bow, Granell has ventured into providing additional photography, including crowd shots, technical shooting, complicated motion control and rig shots, as well as a lot of effects elements for facilities, such as real explosions that can be comp'd later into a CG shot.
High quality models and miniatures are still in demand. Granell won a Gold British Arrows Craft 2015 award for the best use of miniatures in a commercial for Honda CR-V, Endless Road. More recently a ship for King Arthur: Legend Of The Sword (DP John Mathieson BSC) was built as a quarter-full size model, which like all his boats, was constructed using the same methods and materials as real, historical vessels.
The company also has its own engineering shop. "I've got a project at the moment that we're having to go back onto the ocean to film," he reveals. "I'm looking at building our own floating housing systems for the cameras, with adjustable buoyancy for shooting at water level in really adverse conditions, for storm sequences."
"I have a penchant for doing water-based stuff," he admits. "It's a shooting environment that's really challenging, but it's one I have a lot of experience doing, so I enjoy it. So, if they're going to do a remake of the Battle Of Trafalgar, I'm your man."