Aural Sex

Innovator / Glenn Freemantle
Aural Sex

Innovator / Glenn Freemantle
Innovations in cinematography are often not difficult to spot: fluid Steadicam moves, the contra-zoom, crane shots and matte effects all make an immediate impact. Similar innovation in sound is less apparent but no less effective. Specially created sound effects, subtle processing and, more obviously, the Dolby Atmos immersive system all help to create atmospheres, tension and mood in a film.
Glenn Fremantle has been a key innovator with such techniques, creating standout, and often unique, aural worlds for many films in a variety of genres. Over the last twenty years alone his credit as sound designer and/or supervising sound editor has appeared on titles as diverse as Bridget Jones' Diary (2001) and its sequels, Nanny McPhee (2005), Brideshead Revisited (2008), The Eagle (2011), Gnomeo & Juliet (2011), and the Paddington films (2014 & 2017). He won the 2014 Best Sound Editing Academy Award for his work on Gravity (2013).
Then there's the on-going collaboration with director Danny Boyle, from The Beach (2000) to 28 Days Later (2002), Sunshine (2007), Slumdog Millionaire (2008), 127 Hours (2010) and T2 Trainspotting (2017). Through all these productions Freemantle has aimed to create soundtracks that do not resemble anything else, but which combine with the music and action to make something seamless.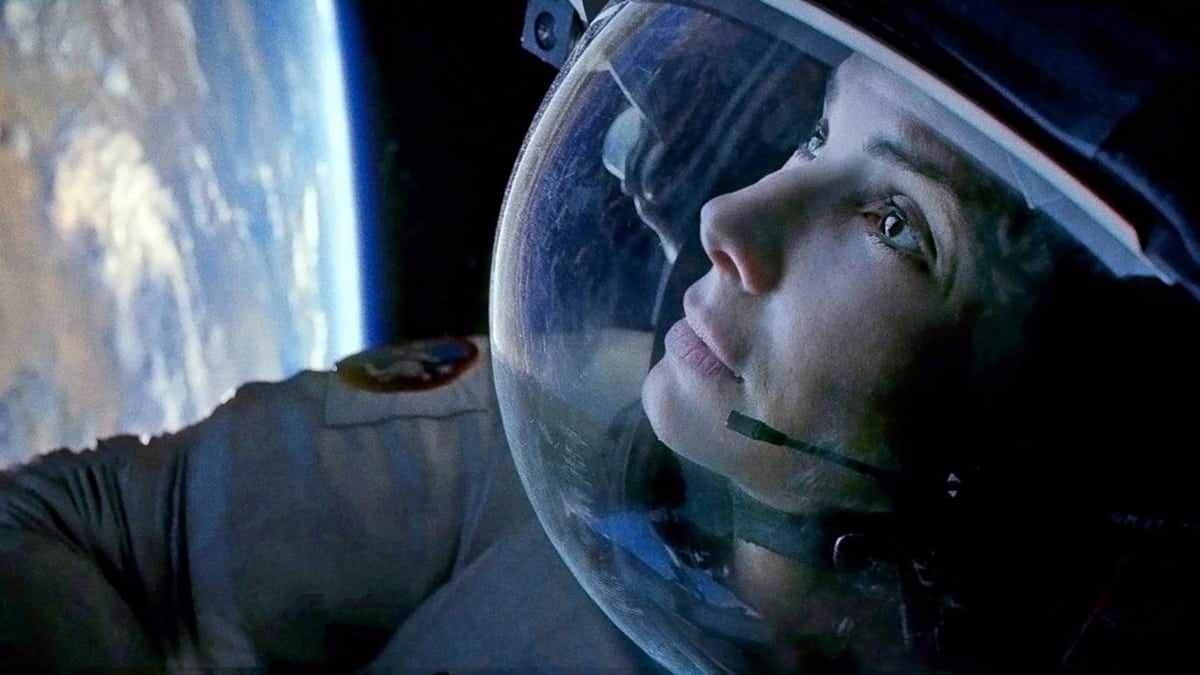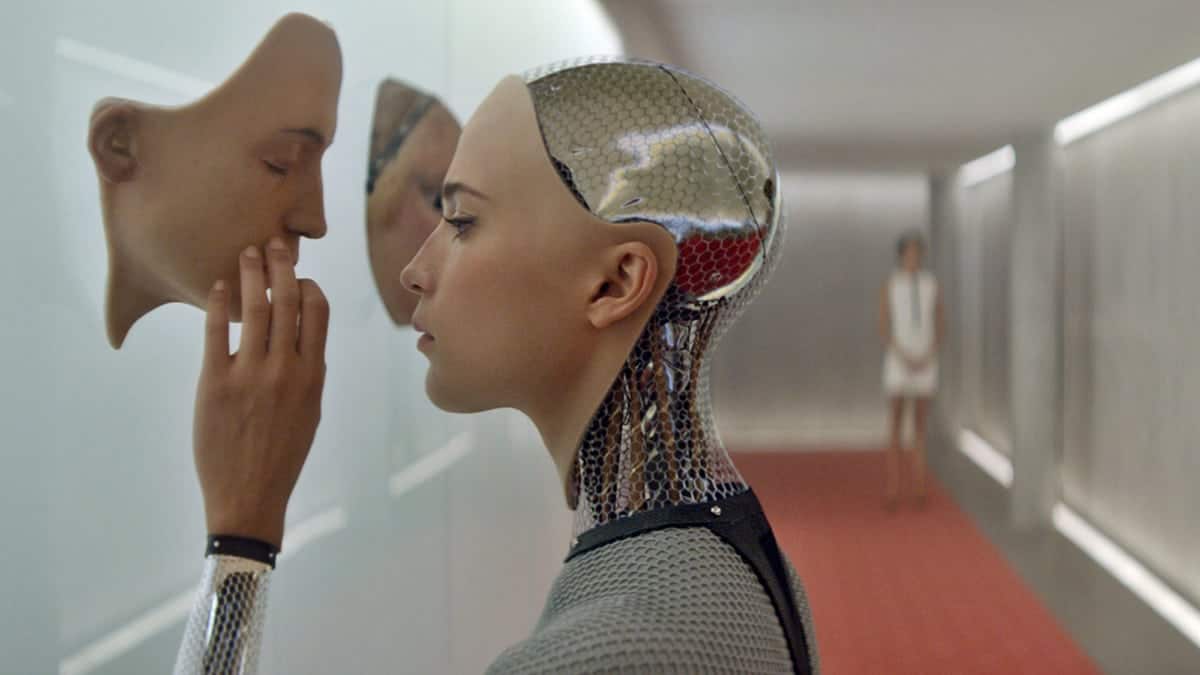 Freemantle started in the film business in cutting rooms, following in the footsteps of his picture editor father, before moving into sound. Early audio work includes Barbra Streisand's Yentil (1983) and the psychological thriller White Of The Eye (1987), about a serial killing sound expert. Freemantle started to pick up his first supervising sound editor credits on features in the early '90s, when digital was still emerging in film post-production.
"When I started, everything was on magnetic film stock, which helped in learning what film was about because it was such a tactile medium," Freemantle says. He has fully-embraced digital technology, with his Sound 24 facility at Pinewood Studios featuring Avid Pro Tools audio workstations and S3/S6 consoles/controllers. But he observes that there is more to sound design than the equipment: "It's not just about the technology, it is being able to feel things as well, knowing when something works."
The script and initial ideas from the director are usually the starting point for a sound director. From there, Freemantle says, one idea leading to another: "It's a progression of sound. You have in your imagination what you want and part of the process is recognising when you hit on it."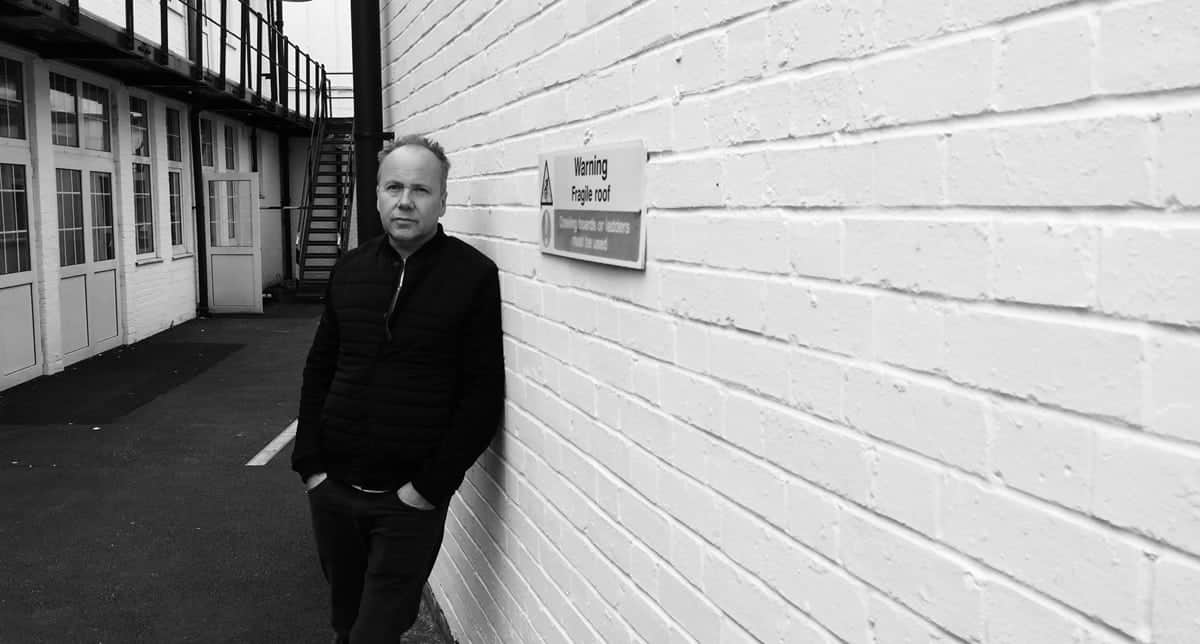 Freemantle feels he is fortunate to work with directors who are willing to let him go with his own inspiration and direction. "Danny Boyle has ideas but he loves people to go out and create," he says. "David Yates is pretty much the same, as is Alex Garland. Alex talks about the sound but doesn't tell you exactly what to do."
Like Freemantle, Garland has been associated with Boyle since The Beach, based on his novel. He also wrote the screenplays for 28 Days Later and Sunshine, before making his directorial debut with Ex Machina (2014), which he followed-up with this year's Annihilation. Yates, best known for his work on the Harry Potter franchise, approached Freemantle for The Legend Of Tarzan (2016) and they have now teamed-up for the Fantastic Beasts series, which looks set to run to five films.
The second film, The Crimes of Grindelwald, is due later this year, featuring more creatures that Freemantle has to give a personality to through sound. "It's not just about a noise, like a roar," he explains. "We're almost trying to get them to talk. We take natural animals and in some cases add a human vocalisation that is pitched down. There are also the movements, which help create the character. These can be small, with swishing sounds created through layers of silk."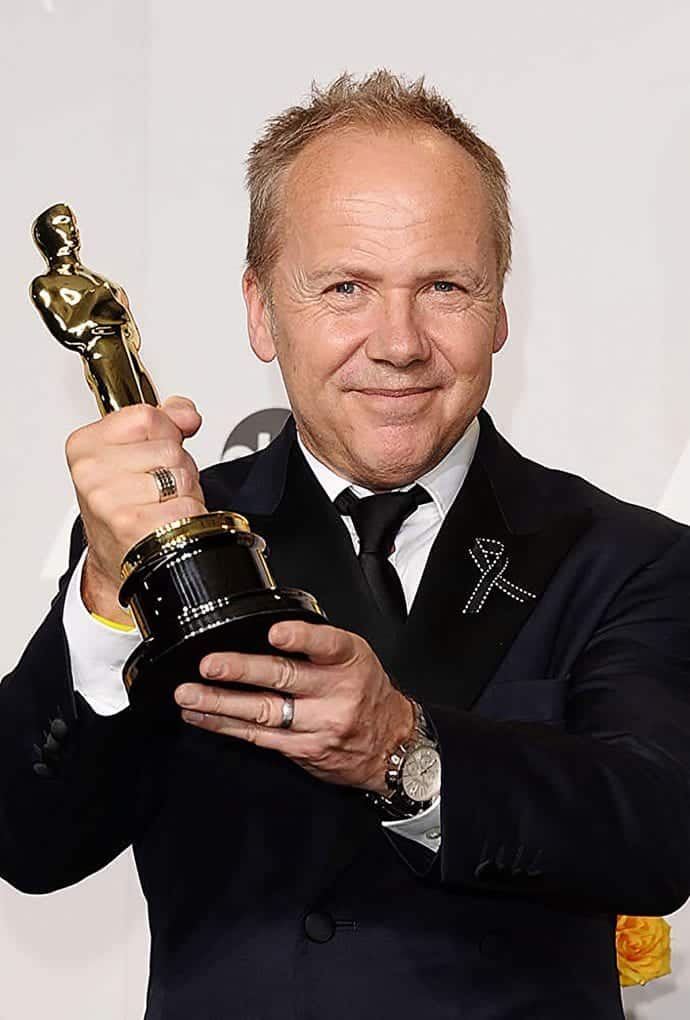 "We played with crystal balls and gyros running through oil. We didn't want to use servos or anything electrical because we wanted a beautiful sound for a beautiful robot.
We also used hydrophone microphones in water, which we sampled for the body movements."
- Glenn Freemantle on Ex Machina
A similar approach has been taken for Paddington, whom Freemantle says transcends his CGI origins: "He has very delicate movements and breaths, which make people believe that bear is real with his own trailer on the set." Vocalisation also features in Mowgli (2019), directed by Andy Serkis, who appears as Baloo, and was an aspect of Annihilation. "There were almost distorted, mutated sounds on Annihilation," Freemantle says. "And with the voice coming out of the bear we made it ultra-violent and terrifying, particularly when it morphed into a human voice."
For Ex Machina, Freemantle went to MidiLive Studios in Paris to experiment with various devices and techniques to make the sound of the robot character. "We played with crystal balls and gyros running through oil," he says. "We didn't want to use servos or anything electrical because we wanted a beautiful sound for a beautiful robot. We also used hydrophone microphones in water, which we sampled for the body movements."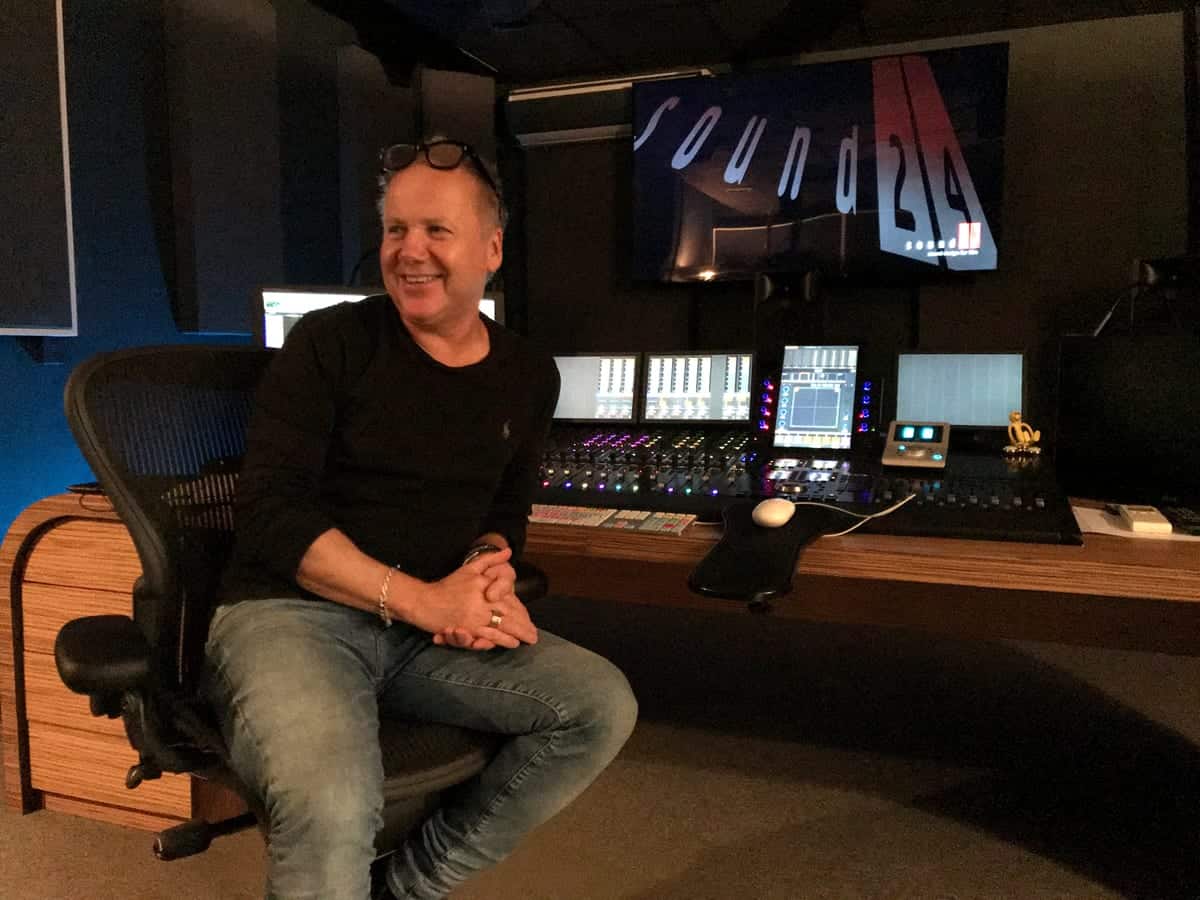 Freemantle also used MidiLive during his preparations for Gravity, which has gone on to be a benchmark for Dolby Atmos spatial surround sound technology (see BC61 for the full story). Since then he has mixed other films in Atmos but not all: "Big films use it, like Fantastic Beasts. T2 Trainspotting didn't have it for theatrical release, but we up-mixed into Atmos for home video."
Another Atmos title is Everest (2015), which, because of its location shoot in the Dolomites, had to have 95 percent of the dialogue and sound effects re-recorded or created in post. For authenticity, snow was brought into the studio to get the right sound on the actors' voices. A similar approach was taken for Adrift, which mostly takes place at sea. Part of a boat was used to get the effects of wood splintering during the storm sequences.
Freemantle compares the way a sound designer works to how cinematographers operate: "They want a look for the story and we're doing the same thing in sound." Saying he looks forward to every film, Freemantle concludes, "I'll do everything to make it sound amazing."