Going Underground
Erik Wilson / Paddington
Going Underground
Erik Wilson / Paddington
When the kindly Brown family adopts a small, polite but accident-prone bear they find lost and alone at a London railway station, he changes their lives forever. He had much the same effect on the crew behind the new big screen version of Paddington, which gives us a CGI interpretation of Michael Bond's much-loved character, but in a live-action setting.
Director of photography Erik Wilson says the experience of working with a lead character who is not actually there was a "learning curve" - but a good one. "It was hard to see where it was going but it's become its own beast," he comments. "What we learned early on was that a bit of extra time was needed because we had to shoot three shots; a clean pass, the shot of Paddington and then one for reference."
This computer-generated interpretation of Paddington, with effects by Framestore, is a move on from the stop-motion representation of the bear from Darkest Peru, and the animated 2D line-drawings of the Browns and other characters in the 1970s FilmFair series. Paddington was represented on the film set by what Wilson describes as "a bear head on a stick", which was intricately made with fake fur and all the correct proportions, including the famous floppy hat. "It meant we could shoot as we would with an actor, getting everything right," Wilson explains.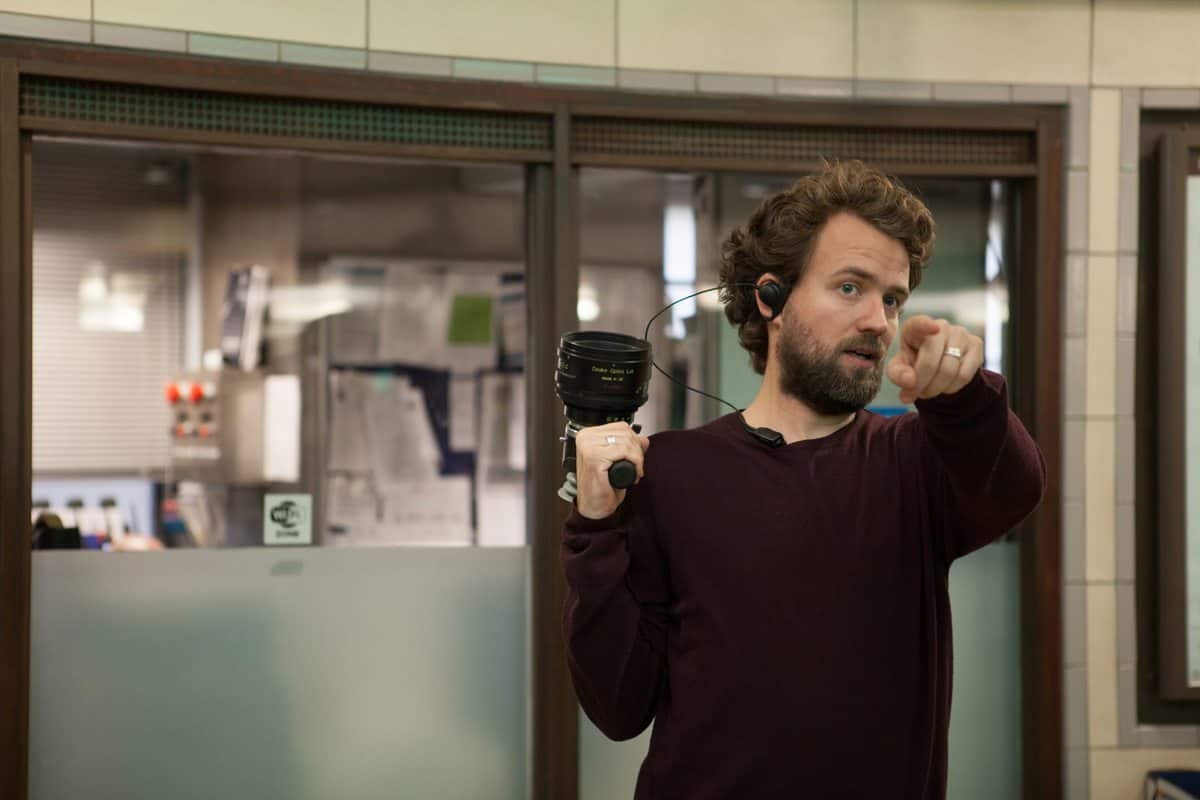 This way of working did not come as a total shock to Wilson, as last year he shot a production that also involved characters who were not there in the initial takes. Although The Double, a free adaptation of the Dostoyevsky novella about a timid office worker whose life is turned upside down by a more charismatic doppelganger, sounds as far from the adventures of a talking bear as is possible to imagine. Nevertheless Wilson says it was a "nice warm-up" because he had to think about eyelines and timing dialogue, two elements he sees as important in this kind of filming.
The Double was co-written and directed by Richard Ayoade, with whom Wilson worked on the 2010 coming of age comedy-drama, Submarine (see BC edition 40). The drama, shot on film with a lot of artificial lighting to create a gloomy, Kafkaesque atmosphere, features Jesse Eisenberg as both the almost invisible Simon and his more confident double, James. This called for motion capture work, which, Wilson comments, meant that everything had to be done in front of camera.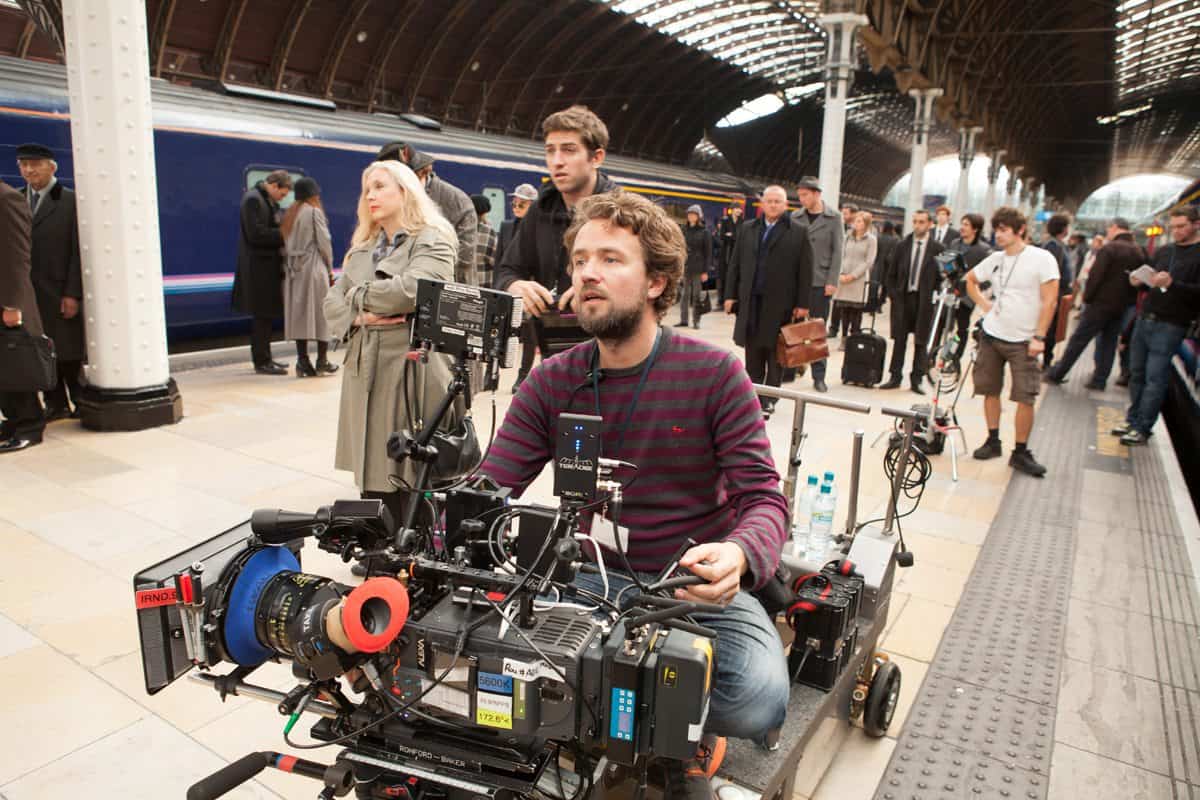 This contrasts with Paddington, where there was more opportunity to adjust the camera and select takes at a later stage, rather than having to choose one on the day of shooting. Wilson and the director, Paul King, also wanted more flexibility in how the camera moved. "There's a lot of moving camera," Wilson explains, "because Paul's previous film [Bunny And The Bull] had a lot of back projection and he couldn't move the camera at all. At our first meeting on Paddington he said, 'We have to move the camera'."
Wilson and his key grip, Andy Sauer, took King at his word and brought in an array of hardware to keep the image mobile, including various dollies, descender rigs, a Fisher 23 jib and a Libra head. This equipment was used variously at Elstree Studios, where the interior of the Browns' house was built, and locations including the Natural History Museum and St John's Wood Underground station. Wilson adds that getting focus on the plate shots for the visual effects was vital.
"The focus puller needs to pull focus to an invisible bear or person moving through shot," he says. He pays tribute to Iwan Prys Reynolds, A-camera focus puller on Paddington and The Double, and Derrick Peters (B-camera first assistant for Paddington): "This is something that needs to be right on the day," he says.
"The Alexa Studio behaves more like film as it has a global shutter that eliminates skewed images that might appear with a rolling shutter."
- Erik Wilson
For an effects-based film Paddington did not have a massive budget, so the appearances of the title character had to be limited, although Wilson says the initial total of 400 bear shots did rise to 525. He highlights the work of VFX house Framestore and the visual effects supervisors Tim Webber (first unit) and Tim Burke (second unit), saying they both have an understanding of the film they're working on, rather than just the technicalities.
Despite this, technical considerations and the VFX did dictate the choice of camera, which had to be digital, and the image format, spherical, not Anamorphic. "That was what we had to do if we wanted the number of bear shots we had," Wilson says. Shooting was on ARRI Alexa, which Wilson comments would have been his preference for a digital camera anyway, with Cooke Optics S4s for "their great range of wide lenses".
Framestore further stipulated that all sequences that would have effects in should be shot on the Alexa Studio, as it is easier for graphics computers to receive image data from that camera, particularly of moving shots. "The Alexa Studio behaves more like film," Wilson explains, "as it has a global shutter that eliminates skewed images that might appear with a rolling shutter. And it doesn't produce banding, which some other cameras do." Non-effects sequences were shot on an Alexa XT. Workflow systems on the movie were from Codex.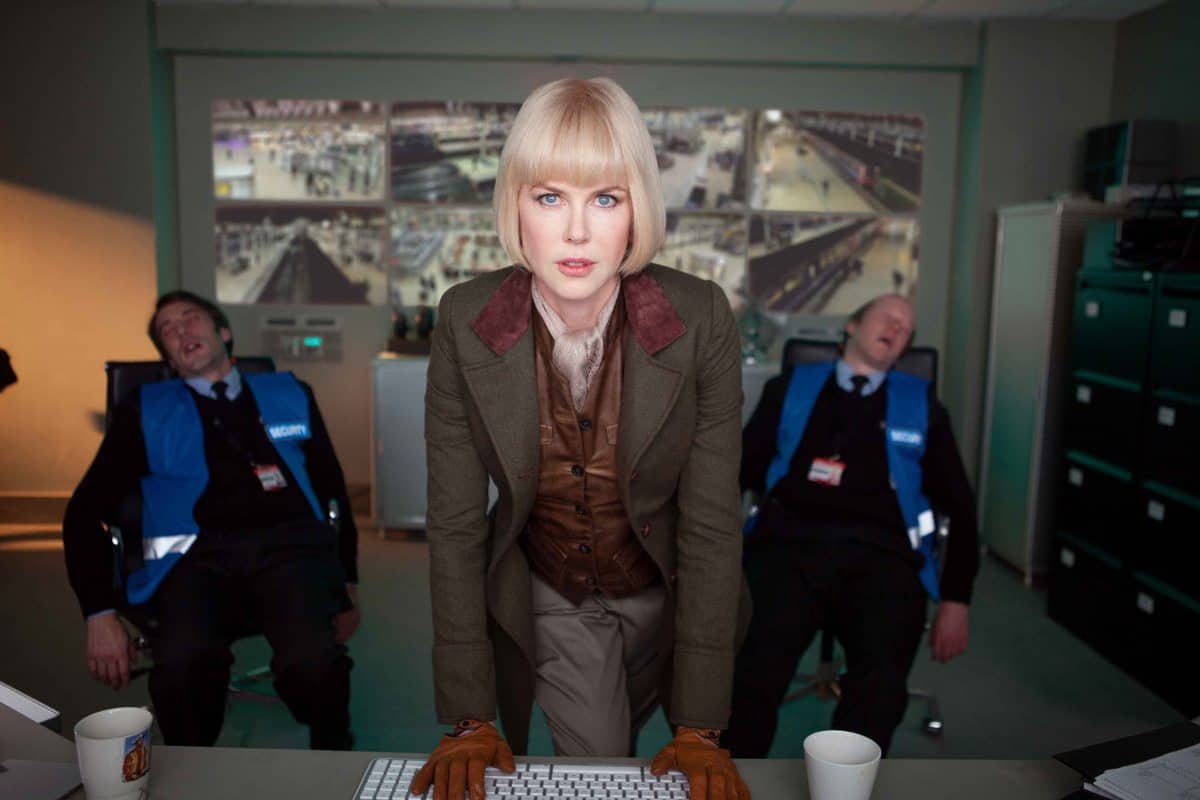 Wilson says a big advantage on Paddington was an extensive preparation period of three months, which meant shots were being listed even before some actors had been cast. This also allowed for organising location shooting in Costa Rica, which doubled for Paddington's home in Peru. And the bear himself made something approaching a homecoming in the form of the head stand-in, which Wilson says stood up well to the travelling and all the work it had to do.
Coordinating lighting and achieving continuity between the different locations, stages and sets was the responsibility of Wilson's long-time gaffer and friend, Andy Lowe. The cinematographer says this sometimes involved managing set-ups simultaneously, as well as organising lamps from the smallest LEDs to the largest HMIs.
The currently prolific Wilson had another film out this year, again a departure in the form of the structured documentary 20,000 Days On Earth, featuring musician and writer Nick Cave musing on hitting the landmark in the film's title. Like Paddington this was shot on Alexa, but with Anamorphic lenses and in what Wilson describes as a "comparatively organic way".
With the heist thriller Loomis Fargo in post-production, Erik Wilson continues to add to his diverse credits list. But Paddington will probably be what attracts the most scrutiny, not only from critics but also from the many loyal fans of the bear from Darkest Peru. As someone who read the books as a child, Wilson must be hoping his work doesn't come in for any hard stares when the film is released.