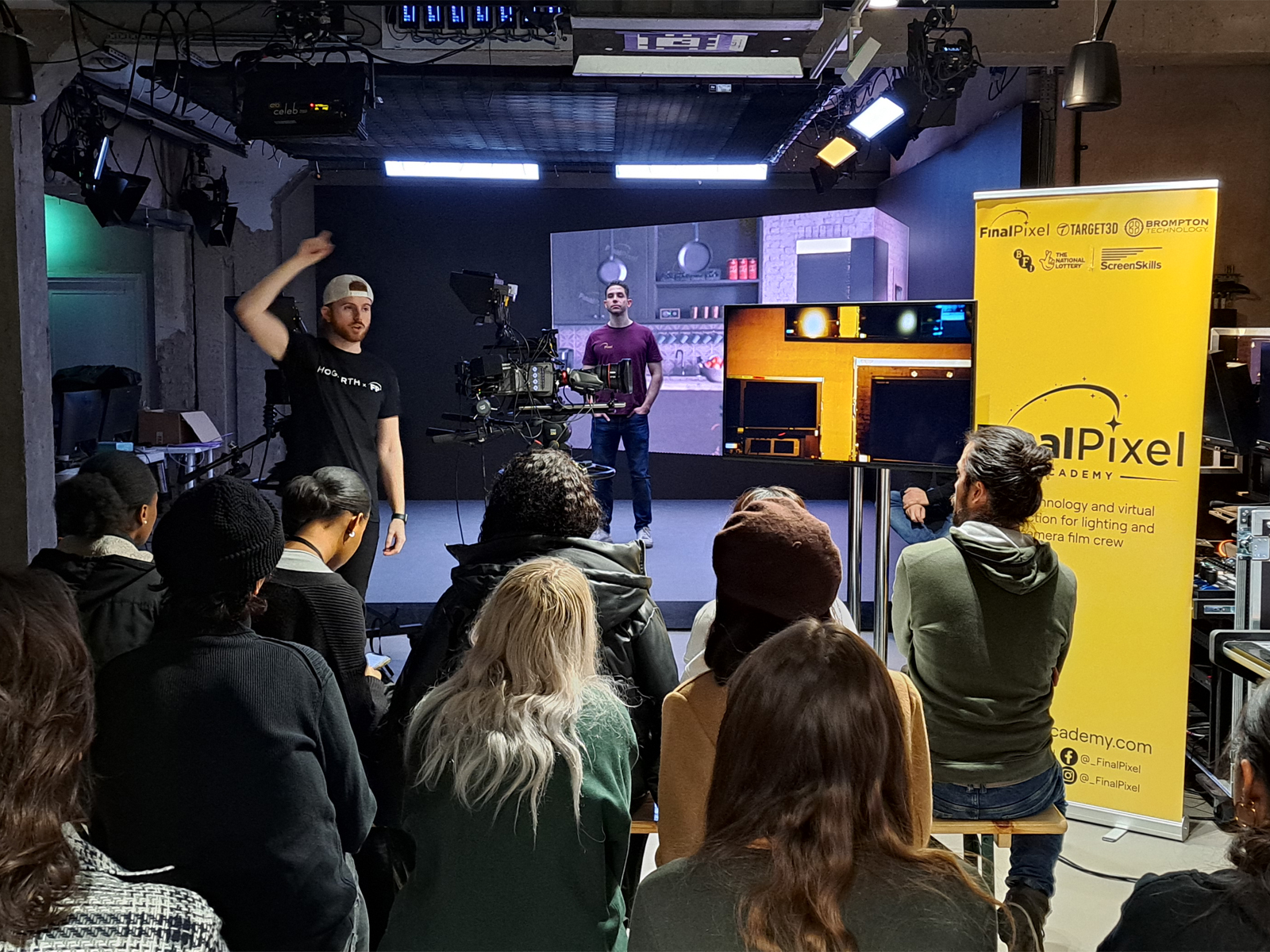 Final Pixel announced that its virtual production training and education division – Final Pixel Academy – has successfully partnered with the British Film Institute (BFI) and Screen Scotland to launch an ambitious, first-of-its-kind Virtual Production Fellowship programme designed and developed to teach the critical skills, techniques and technologies and creative application within Virtual Production capabilities to enable participating delegates to carve new career paths in the burgeoning virtual production industry. The training is fully funded for participants and exclusively for candidates based in Scotland. 
The inaugural Virtual Production Fellowship by Final Pixel Academy is a three-year programme developed in partnership with Nightsky Studios in Glasgow, Scotland, and Blazing Griffin, and will introduce virtual production, the key technologies and concepts that encompass virtual production workflows. The fellowship will also provide delegates with in-depth understanding of, and preparation for, the critical skills required, and the practical know-how to develop virtual production best practices through practical hands-on and on-set experience. The Virtual Production Fellowship in Glasgow is the first endeavor in a world-wide initiative by Final Pixel Academy to bring virtual production education and career development to creatives throughout Europe and the United States. 
The ultimate goal of The Virtual Production Fellowship is to empower delegates to create viable, valuable career paths within virtual production and prepare them for careers in a new era of immersive, engaging virtual production workflows. The Pre-Fellowship Kickoff begins on November 30, 2023 with the full curriculum and launch beginning in December, 2023. 
In-Depth with The Virtual Production Fellowship
Year one of The Virtual Production Fellowship Programme will provide an in-depth experience for 16 delegates across the core virtual production competencies, covering both creative and technological skill sets required for effective virtual production workflows, beginning with foundational techniques and then evolve delegates toward becoming advanced, expert practitioners of virtual production by the end of the third year. Over the course of the programme, delegates will engage in a curriculum focused on production, creating virtual art, LED volume control and filming in a volume. 
Fellows of the programme will also receive accreditation which will demonstrate to the wider industry of their skill level and area of expertise and to further aid in their career development. 
All financial support and funding for The Virtual Production Fellowship has been provided by the British Film Institute and Screen Scotland. The Fellowship is in perfect alignment with both organisations' mission to collaborate with HETV and film organisations across the UK to provide funding and support for a range of creative endeavors, including short films, support for the development of first features, as well as a range of professional and creative development programmes. 
How to Apply
Final Pixel Academy is accepting applications for delegates from Scotland beginning immediately. Applicants can learn more about the programme and submit their applications by visiting here.