Cream of the craft
Experts in their field and sparkling new talent were in the spotlight at BAFTA's celebration of the very best of 2022's television craft creations.
The art at the heart of television production was commended at a BAFTA Television Craft Awards which saw cinematographer Chas Appeti win his first BAFTA for Photography & Lighting: Fiction for his standout lensing of Jungle. The unique series, set in a neon-drenched, near-future London, tells stories through the lens of the UK grime and drill music scene.
When we caught up with Appeti and director Junior Okoli at the awards event in London they spoke of the synergy they experienced while making Jungle and the influence of Blade Runner and Looper when achieving the "right texture and feel" of the series' world.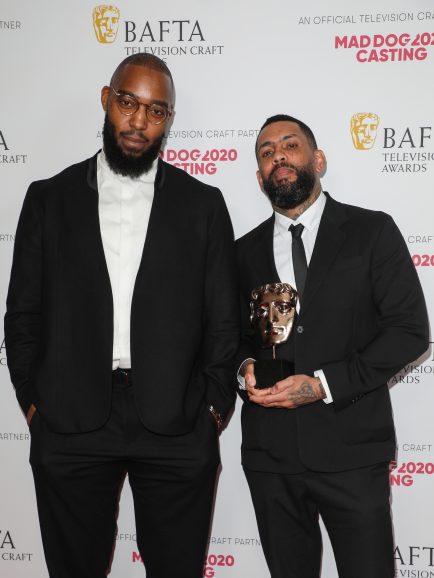 "This is our first project so to receive a nomination straight away is incredible – I'm grateful and humbled. It's overwhelming and it wasn't expected," said Appeti who comes from a design background and has a love for composition and colour. "My route to cinematography was unorthodox, and there are many others in the same boat. It's important to keep working hard at your craft to make beautiful looking shows and imagery."
Director Okoli said they wanted Jungle to be visually inspiring and engage the audience: "There's a world within London some can't conceptualise, and we wanted to tell a fearless story in the most beautiful way. Jungle is our experiences collated into six episodes – it's a story that needed to be told and is resounding with many."
Talented nominees in the Photography & Lighting: Fiction category were Ben Wheeler BSC (The Tourist); Rachel Clark (I Am Ruth); and Anthony Dod Mantle ASC BSC DFF (Pistol). When we spoke to Dod Mantle before the awards kicked off at The Brewery venue, he shared that while he "loves streaming platforms, it's also important to get people back in the cinema and celebrate it more."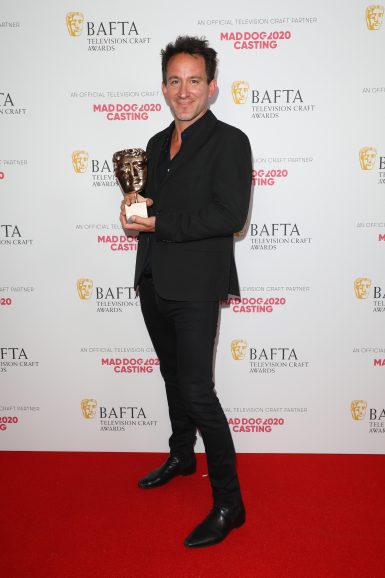 Meanwhile, Marcel Mettelsiefen and Jordan Bryon scooped the Photography & Lighting: Factual award for Children of the Taliban, beating off stiff competition from nominees Steve Jamison, Jean-Charles Granjon (Hold Your Breath: The Ice Dive); Sue Gibson, Robin Cox, Florian Schulz, Will Nicholls (Predators); and Tim Shepherd, Oliver Mueller, Todd Kewley, Jessica Mitchell, Sam Lewis (Green Planet (Tropical Worlds).
Mettelsiefen – whose triumph marked his second BAFTA win – told us about the challenges of shooting in Afghanistan where there was limited access to the children at the centre of the story. "It was a different look into a fascinating country going through a very dark moment in time and was also about highlighting the future of the country is its children."
"As a self-shooting unit, we tried to create intimacy and emotional moments. I'd recommend others shooting documentaries choose a story with strong characters, stick with and believe in them and you'll be successful in telling a captivating story."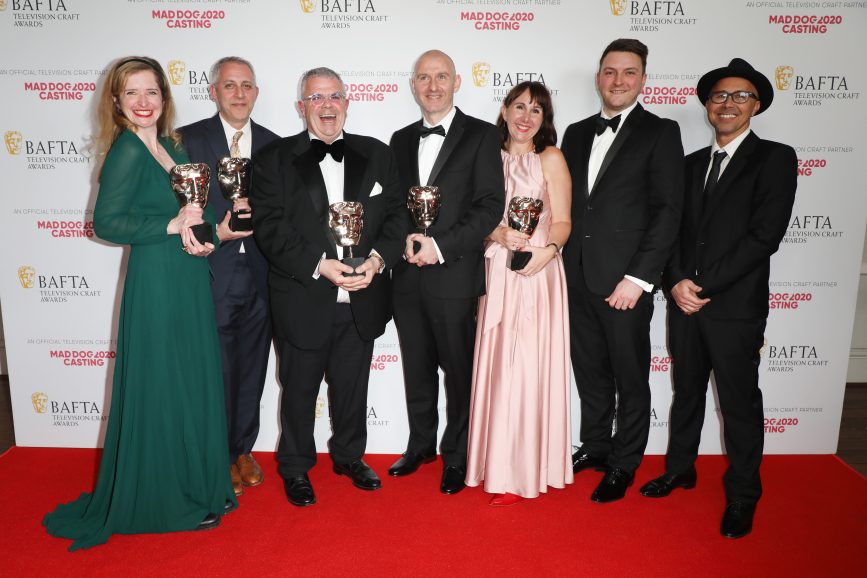 House of the Dragon was victorious in Make-Up & Hair Design; Sound: Fiction; and Special, Visual & Graphic Effects. For Nikeah Forde – part of the series' Special, Visual & Graphic Effects team – the win was "a lifetime career goal. Those behind the camera and the work they put into the work is worth acknowledging. We spend time away from our families and work at least 12-hour days, but we do it because we love it." House of the Dragon colourist Asa Shoul said the series was the result of "bringing everyone's work together as one. So many elements and teams were needed to achieve that level of reality in a fantasy show."
This is Going to Hurt won Scripted Casting; Writer: Drama which went to first-time winner Adam Kay for the series based upon his memoir as a junior doctor; and Editing: Fiction which was awarded to Selina MacArthur, another first-time winner. MacArthur shared words of wisdom to those wanting to follow the same career path, admitting "it's a long hard road, but wherever possible, follow the people who treat you right."
As BAFTA continues to recognise the industry's best emerging talent, producer/director Charlie Melville won the Emerging Talent: Factual category for John & Joe Bishop: Life After Deaf and writer Pete Jackson received the Emerging Talent: Fiction award for Somewhere Boy. When Jackson joined us backstage, he commended the work of the team who shared "a fearlessness and deep understanding of the material."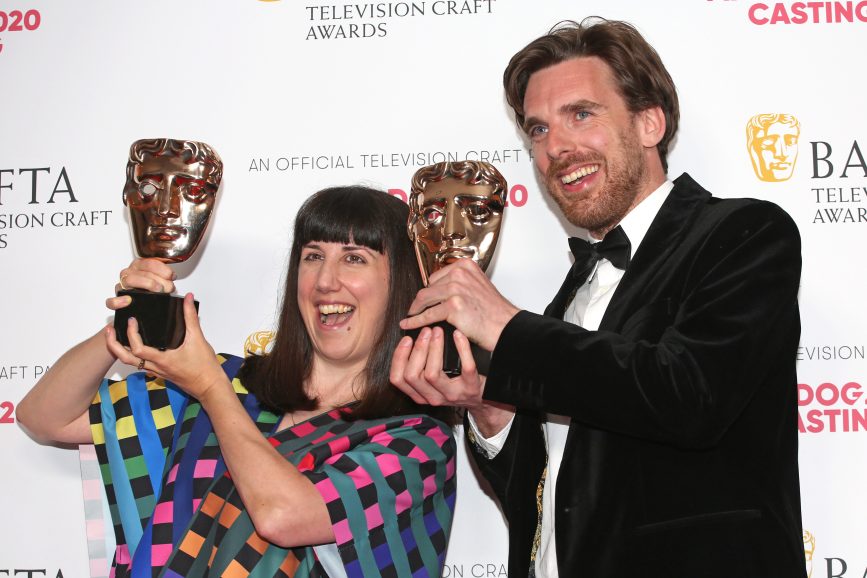 Other first-time BAFTA winners included William Stefan Smith, Director: Fiction for Top Boy; Lisa McGee, Writer: Comedy for Derry Girls; Jane Petrie, Costume Design for The Essex Serpent; and Becky Sloan and Joe Pelling, Production Design for Don't Hug Me I'm Scared. When we congratulated an overjoyed Sloan and Pelling, who co-created the series combining puppetry, live action, and animation, they spoke of their delight that "a show as unusual as ours" won an award.
"It was about achieving a high level of detail," said Pelling. "Rather than a period piece, we created something that's not within reality, so it was hard trying to define what that means."
Another first-time BAFTA winner, Felicity Morris stressed the importance of her collaboration with cinematographer Edgar Dubrovskiy after she scooped the Director: Factual award for The Tindler Swindler. "We worked in tricky conditions at the height of the pandemic with little time to scout. There were many conversations about how to tell a story that turned from a fairy tale into a thriller/horror, and Edgar created an amazing document of ideas – the warmer world of the romance and the cooler world of the heartbreak – and was brilliantly patient with me being a first-time director."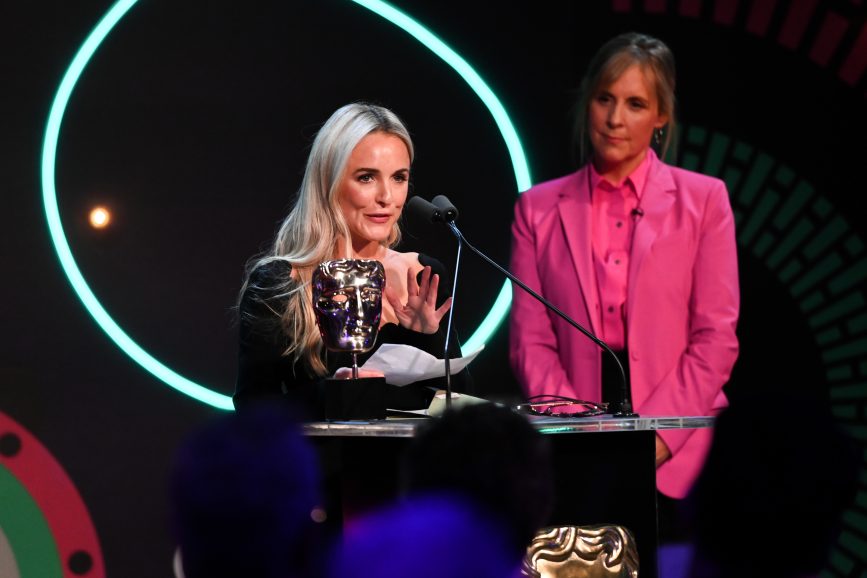 Nominee in the Director: Fiction category, Lucy Forbes (This is Going to Hurt) said she "wanted to make a medical drama that didn't really feel like one – it needed to feel fresh and real". Forbes also shared details of how she worked with DP Benedict Spence on the series. "We've been collaborating for 17 years and know each other so well we can look at each other on set and know what the other is thinking. That really helped on a series where we had to react quickly."
Meanwhile, Alison Barnett received the Television Craft Special Award in recognition of her pioneering role as one of the first female Heads of Production in the UK television industry. Barnett – the first Head of Production to receive a BAFTA honorary award – told us she "wanted to dedicate the award to everyone in production because they rarely receive recognition."
Reflecting on those who inspired her, Barnett listed trailblazers such as producers Biddy Baxter and Beryl Vertue. "And screenwriter Dennis Potter, who I worked with, was a great believer in women. He gave Sue Gibson BSC – who became the first female member of the BSC and later its president – one of her first jobs. It was because I met Sue through Dennis that she then came to work on Spooks."
When Barnett first worked in the industry in the '70s the world of cinematography was very male dominated, but she wanted to help change that. "Yes, there are more female DPs now, but we need more of a push on that front. It's about giving them the opportunity to work in technical roles – we have very few female grips and gaffers too. We need to give the women who want to work in those roles the confidence and training and show them they can join male dominated parts of the industry."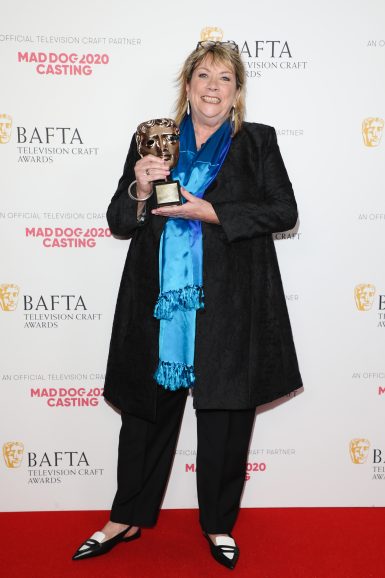 BAFTA CEO Jane Millichip echoed Barnett's sentiments when we spoke to her at the awards event, saying she would "love to support the elevation of women cinematographers. It's an area of the craft where we still don't see enough representation."
Reflecting on her first six months in the role, Millichip, said she has discovered the breadth of BAFTA's work as "an awards academy, a charity with a remit to level up the screen arts, a membership organisation, a hospitality business, which is also trying to save the planet through its sustainability arm albert. It's a brilliant team."
Krishnendu Majumdar – who is in his final year as BAFTA Chair – told us about highlights from his three years in the role, including the awards review in 2020 which led to more than 120 changes to membership, awards rules, and the culture of BAFTA which he says were tremendously significant. "There was a huge team involved in that and we responded to what was going on in the world at the time. We tried to level the playing field to so it doesn't matter who you are or where you come from, your work will be judged fairly." Majumdar believes winning a BAFTA TV Craft has such value because it is "the gold standard of award that means the most because is it voted for by peers."
He also had his producer's hat on at the event as his production I Am Ruth was nominated in the Photography & Lighting: Fiction category. He expressed his pride in DP Rachel Clark's "exceptional cinematography. It's an unusual production in terms of the look – pretty much available lighting, handheld, and the takes are very long, sometimes four to five minutes. It was physically demanding, and Rachel demonstrated such incredible skill."