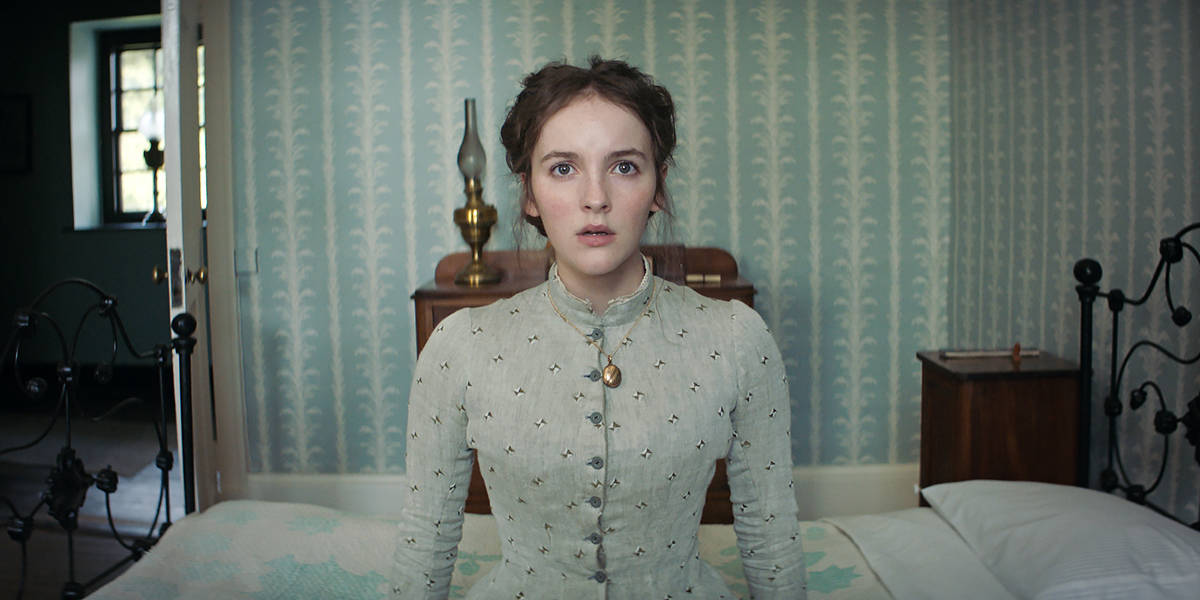 DP Stephen Murphy wrote in with details about his work on Death And Nightingales, the three-part BBC mini-series directed by Allan Cubitt and produced by Jonathan Cavendish for Imaginarium. Based on the novel of the same name, written by Eugene McCabe and set in rural Fermanagh in 1883, it stars Jamie Dornan, Matthew Rhys and Ann Skelly.
"From my earliest discussions with Allan, we had talked about shooting this piece in an unadorned way, using a 'less-is-more' approach in conceiving our coverage. The camera was kept predominantly at/or slightly below eye-level and camera movement kept to a minimum. I'd call it quite a classic, painterly look, both in terms of its composition and how I worked towards a very natural single-source lighting approach.
From the outset I was keen to shoot in Anamorphic, so I spent some time at Panavision testing some of their newer lenses and settled on the T-series Anamorphics. I knew some of the locations would be very small, so I needed a series of lenses that would balance the qualities of older Anamorphic glass that I liked, with the mechanics of modern lenses that I needed. The T-series are physically small, have great close focus and the glass is romantic, without being overly-soft, so they fitted the bill perfectly.
Images were composed for a 2:1 crop, which was an aspect ratio Allan was very keen to try, and it worked beautifully for our needs. For the vast majority of the shoot we used just two lenses – the 35mm and the 50mm. By working with such a limited lens palette, we very quickly found ourselves working in the classical style we set out to achieve.
We looked for ways to find master shots that would sustain for all or most of a scene, and found a repeating visual motif, shooting through doorways or looking from one room into another.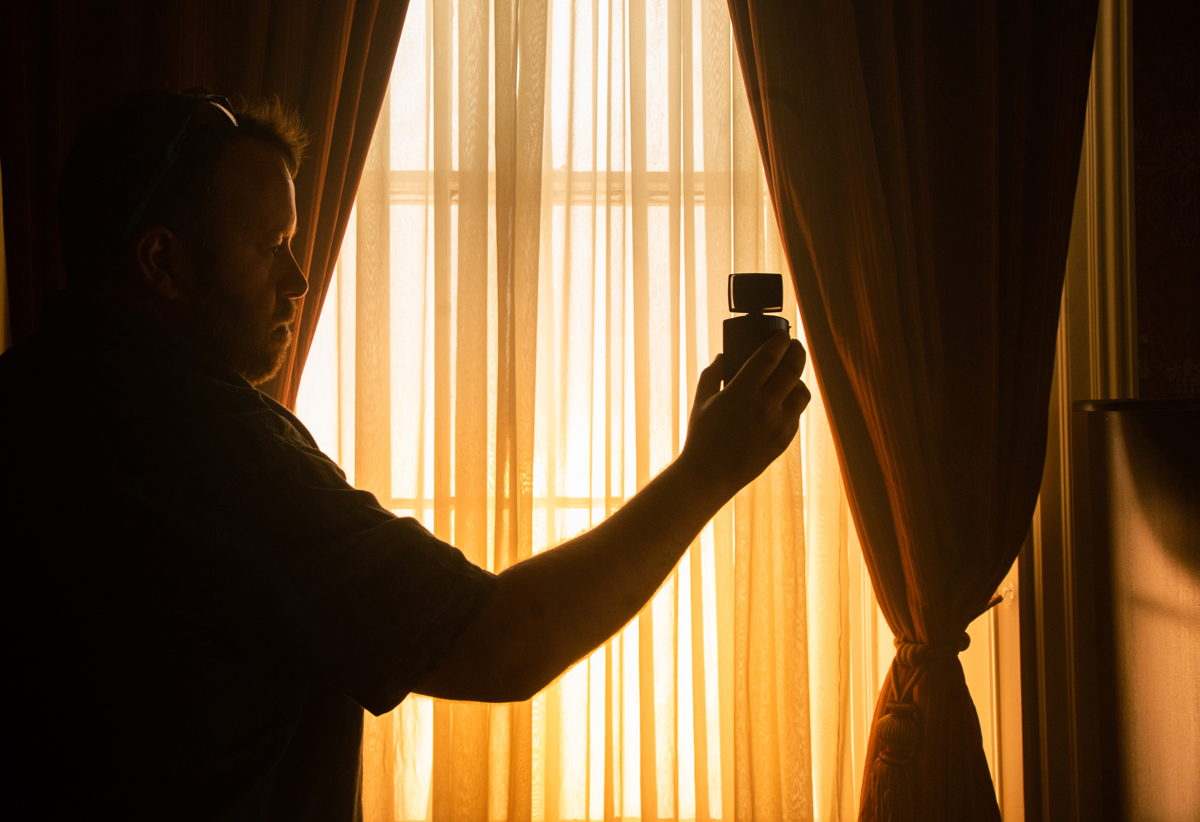 I used a filter package of Tiffen Ultra-con, Low-Con and Smoque filters to adjust contrast on a scene-by-scene basis and that, combined with the T-series Anamorphics and careful underexposure, gave a very filmic quality to the final image.
Lighting was provided by PKE lighting and, as I'm not a huge fan of modern LED lights, I worked with a traditional HMI/Tungsten package. For day interiors, I used 18K Arrimax's and ARRI M90s outside windows and pushed them through several layers of muslin for a soft wrapping light, mixed with a harder, punchier source like an M18 that I'd skip off some muslin on the floor. I welcomed the contrast between the harsh sunny exteriors and the darker interiors, and worked hard to maintain that throughout the shoot.
For night interiors, I was heavily dependent on a variety of candles and oil lamps, both traditional and battery-powered. I augmented them with Chinaballs and covered wagons that my gaffer Kevin Hetherington built for me. Each covered wagon was filled with a mix of different strength tungsten bulbs and wrapped in layers of muslin. We built them in different lengths so that I could hide them behind furniture and off camera. Night exteriors were primarily lit with a traditional selection of HMI Balloons and Arrimax's on cranes.
We shot entirely in Northern Ireland with a superb crew, including focus puller Andy Gardner, key grip Ben Mosley, DIT Darren Chesney, and gaffer Kevin Hetherington. Yellowmoon in Belfast handled all the post and the DI was handled by colourist Gary Curran."