Shining a light on...

Gaffers 'R' Us / David Sinfield
Shining a light on...

Gaffers 'R' Us / David Sinfield
BY: David Wood
Fact file
Age: 39
School: Thamesmead, Shepperton/Strodes College, Egham
Training: Lee Lighting/City Of Westminster College
Early career: Lee Lighting at Shepperton Studios
First Job: To Kill A King with gaffer John 'Biggles' Higgins
Lives: Chobham, Surrey
Passions: Golf, watching rugby, travelling, holidays with family
Selected filmography (as gaffer, unless otherwise stated):
Bond 25 (pre-production) (2020)
Wonder Woman 1984 (2020)
Aladdin (2019)
The Nutcracker And The Four Realms (2018)
Red Sparrow (gaffer: UK) (2018)
The Mummy (gaffer: additional photography) (2017)
Wonder Woman (2017)
The Huntsman: Winter's War (2016)
Star Wars: The Force Awakens (gaffer: second unit) (2015)
In The Heart Of The Sea (2015)
Muppets Most Wanted (gaffer: second unit) (2014)
Thor: The Dark World (gaffer: additional unit) (2013)
The Counsellor (lighting technician) (2013)
Dom Hemingway (2013)
Zero Dark Thirty (electrical best boy: UK) (2012)
Prometheus (best boy electric) (2012)
War Horse (gaffer: VFX unit - uncredited) (2011)
Captain America: The First Avenger (electrician) (2011)
Pirates Of The Caribbean: On Stranger Tides (best boy: second unit/lighting technician) (2011)
Clash Of The Titans (gaffer: re-shoots /visual effects unit)
(2010)
The Wolfman (chargehand electrician) (2010)
Sherlock Holmes (gaffer: second unit) (2009)
Inkheart (gaffer: second unit) (2008)
The Dark Knight (lighting technician: UK - uncredited) (2008)
National Treasure: Book Of Secrets (lighting technician: UK) (2007)
Atonement (electrician) (2007)
The Bourne Ultimatum (rigging electrician: re-shoots) (2007)
Charlie And The Chocolate Factory (electrician) (2005)
Batman Begins (rigging electrician) (2005)
Harry Potter And The Prisoner Of Azkaban (lighting technician) (2004)
Love Actually (electrician) 2003
To Kill A King (electrician) 2003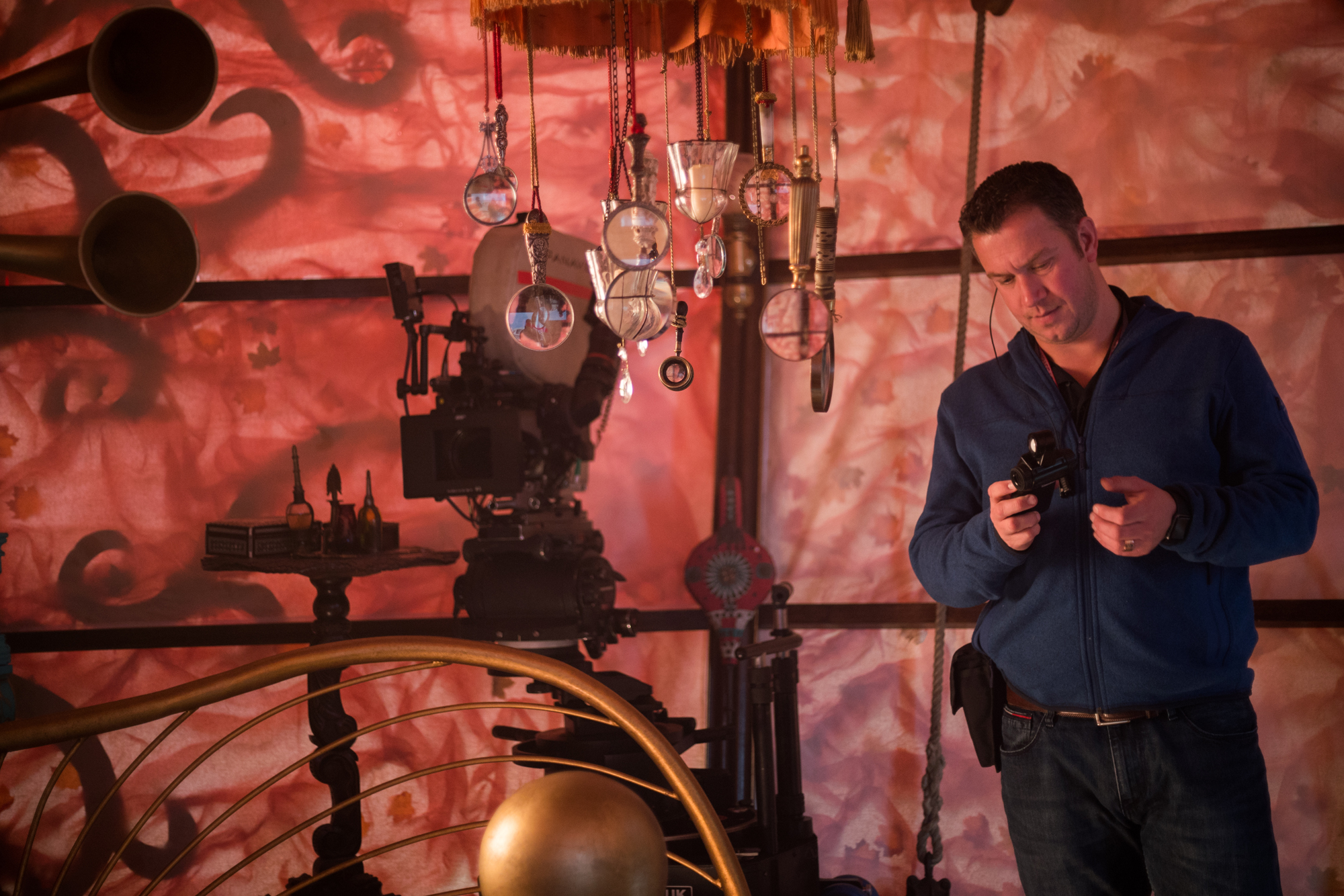 Starting out
I originally went to college to study law when I was 16, but I didn't really enjoy it. My uncle was once a grip and he got me a job at Shepperton in the lighting stores run by Lee Lighting. They offered me an apprenticeship. I passed my exams and went on the road. My first film experience was working on Harry Potter And The Goblet Of Fire.
I never really looked back. I was at Lee Lighting a good 15-16 years, but I always wanted to be a gaffer from the time I was an apprentice electrician working with gaffer Perry Evans - who would say: 'There's a splinter unit on this film which needs a gaffer. Why don't you go and do it?"
Gaffer or electrician?
As an electrician, you turn up and work 8am to 6pm and go home, job done. But, as a gaffer, the day is busier and probably longer. From the minute you get to the studio you are constantly busy, liaising with different people and different departments. I'm lucky if I get to speak to my wife once a day.
Relationship between gaffer and DP
The more time in prep the better. It's best to spend as long as possible talking with the DP about the film, the look and what they envision, gleaning as much information as possible.
DP and gaffer is one of the key relationships in filmmaking. Gaffers are there primarily as a support for the DP - you are in their corner. Your job is to allow the director/DP to shoot the scene over the allotted timeframe without delays because of light. You get to know some DPs so well that you can answer questions on their behalf and they trust you to do that. That is part of what makes it a really fun experience.
Every film you work on is an open book - a blank page which you can help write. I find I bring experience from other films, other DPs, as well as ideas from other parts of the process, such as production design or SFX. As a gaffer you meet all these super-talented people in an environment where everybody stimulates everybody else. By the end of the process hopefully you end up with a really good movie because everybody shares their ideas.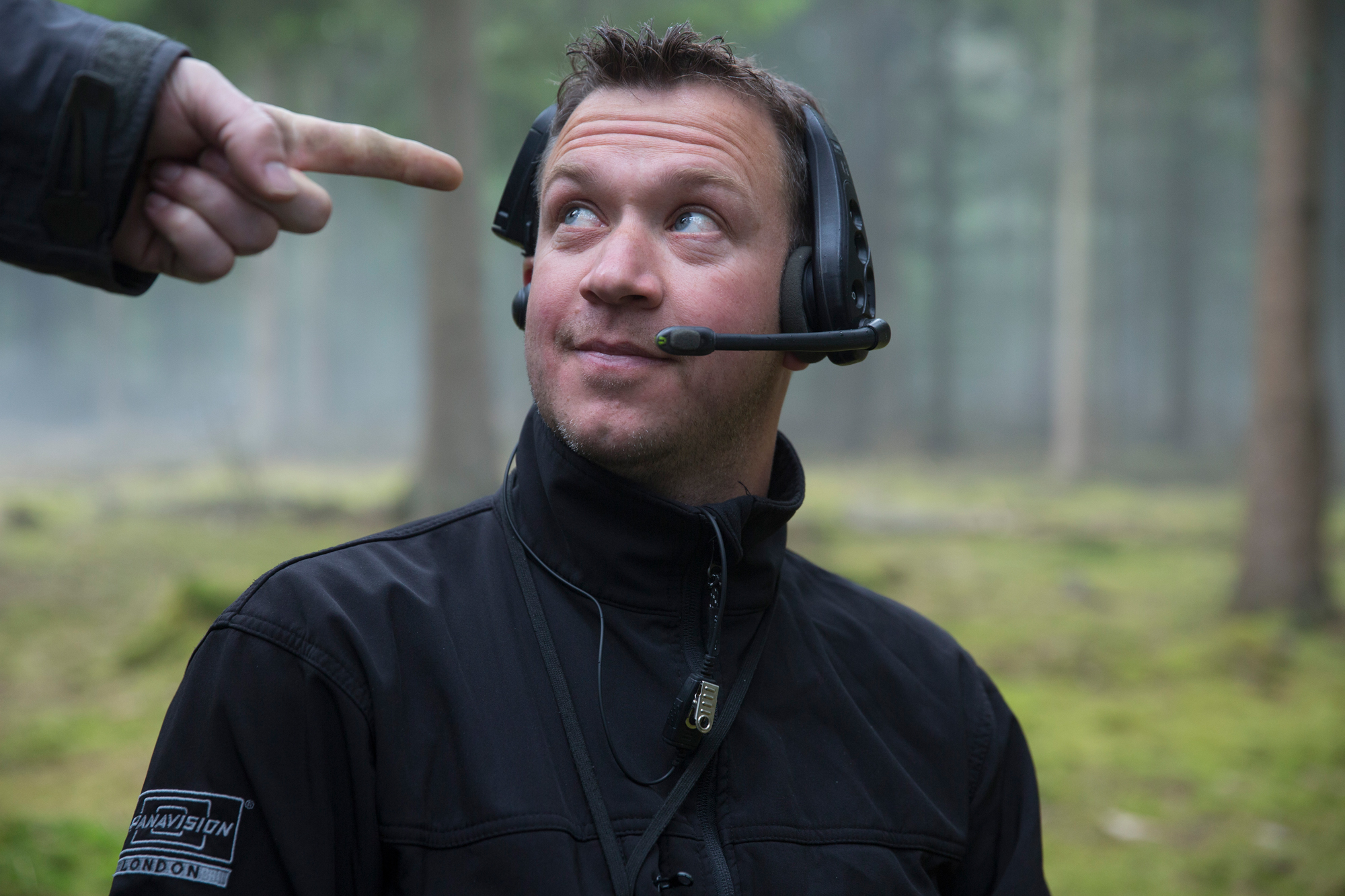 Innovation on The Nutcracker
I learn something new on every film, and that was certainly true on The Nutcracker And The Four Realms (DP Linus Sandgren FSF ASC). I have done big interior forest sets a few times, and always felt there was an easier way to light these sets. So I came up with a pulley system to move 24kW lights around the stage. Rather than rig 20 X 24kW lamps in Stage 5 at Pinewood, we managed to rig four lamps that we could manoeuvre around the stage and raise up and down and control them on moving heads via DMX. It meant we had a keylight wherever we needed it, without struggling to work around large trees installed in the set. I think the forest scenes and the look in The Nutcracker came out really well.
Another scene we had very little time to prep and rig on The Nutcracker was a set with Misty Copeland dancing. While there were a lot of ideas about how to do it, there were few decisions made until two weeks before. Just before it was shot I got my rigging crew and, with the support of the production and lighting company, we pulled it off amazingly well. The designer came up with a great design. We went in and pre-lit from 8pm the night before until 1am and turned up the next day to shoot it. We were all very proud of what we had put together in such a short space of time.
Aladdin at Longcross Studios
On Aladdin (2019, DP Alan Stewart) we originally intended to shoot day exterior sets in Morocco, but we ended up on the Longcross backlot for the Agrabah scenes, which had to look sunny. There weren't many continuous sunny days, so we needed to put in a lot of powerful lighting with what we called Sun Rigs. Each rig had 6 x 18K and six quarter Wendy lights supplemented with 18K LRXs and soft suns, a total of 400kW. It was satisfying to look at the rushes and think we had achieved what we intended - simulating the Agrabah sun at Longcross.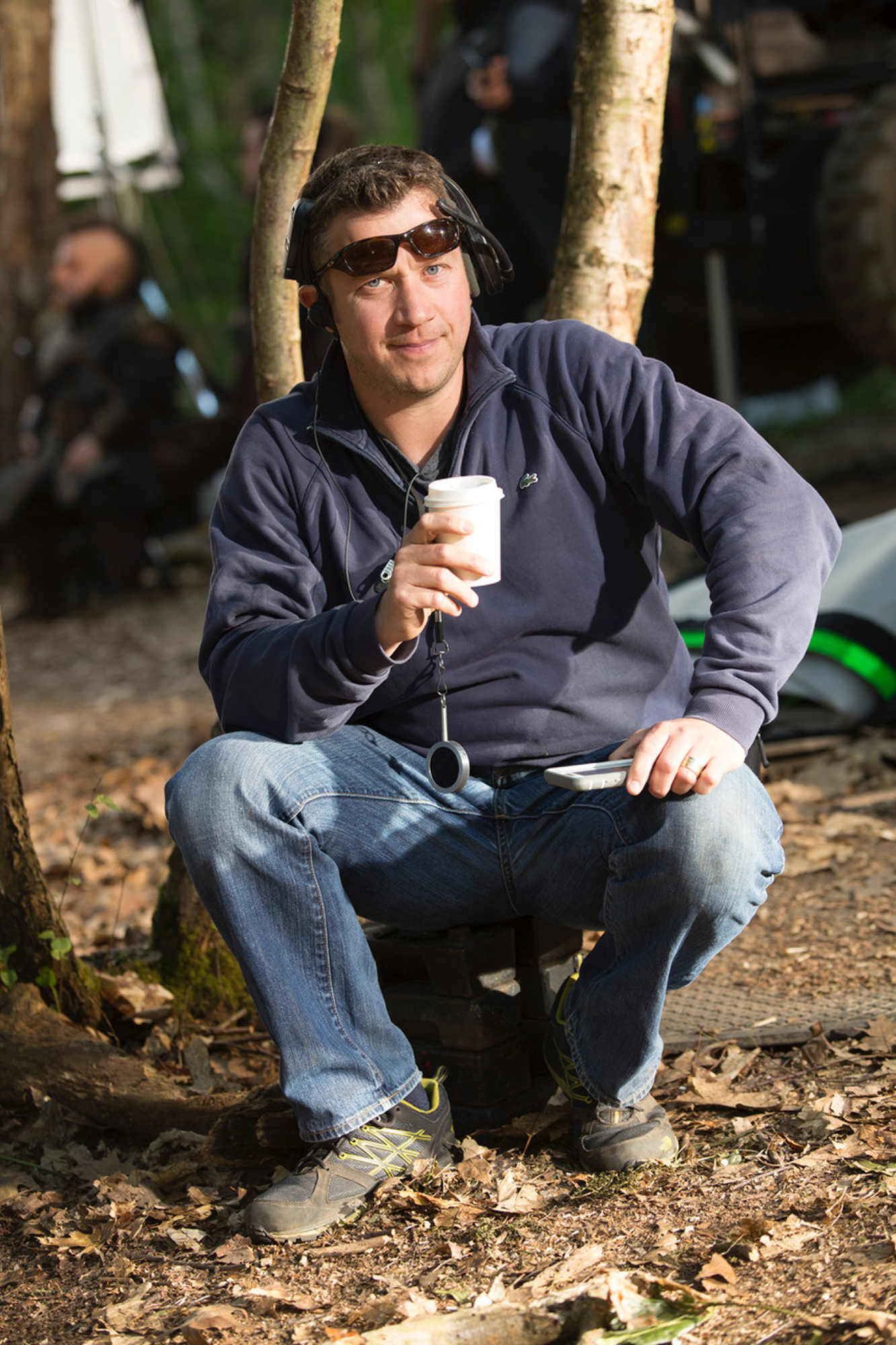 "When people employ me, what they are really hiring is the whole team. Most of my crew have been with me for the last 4-5 years.
It's not so much that David did a great job with the lighting and budgeting, but 'David and his team'."
- David Sinfield
LED progress
I don't have favourite lights or tools, and when I approach a film I don't have specific lights in mind. LEDs and SkyPanels are so readily available now that they tend to be the 'go to' technologies. A lot of the LED technology is really catching up with big light sources now. The big benefit is the speed with which you can adjust lighting. If I have a desk-op standing next to me with an iPad, we can manipulate the intensity and the colour balance of a rig instantly. Instead of bringing a light down to gel it, you just change it on the iPad. In 5-10 years' time we might not be using 20K and 18K sources anymore. They could all have been replaced by LEDs, you never know.
Crew
When people employ me, what they are really hiring is the whole team. Most of my crew have been with me for the last 4-5 years - with Tom O'Sullivan as rigging gaffer, and my supervisor Fred Brown. Michael Heath is my rigger, desk-op is Adam Baker and best boy is Dave Brennan. I give them a lot of 'Mission Impossible' scenarios, but there's never any negativity. They just rise to the challenge. It's not so much that David did a great job with the lighting and budgeting, but 'David and his team'.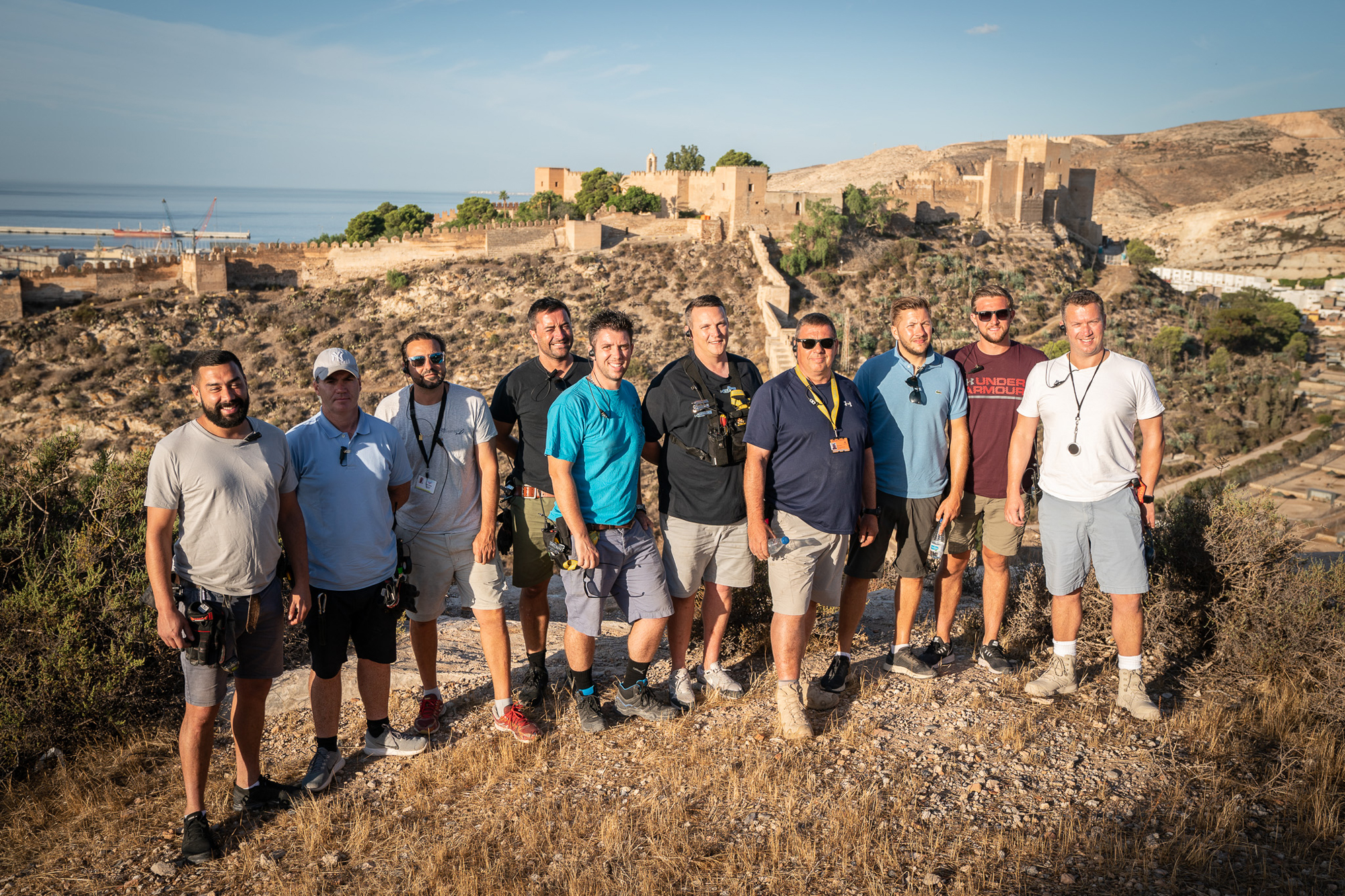 Biggest challenges
One challenging situation was on Wonder Woman 1984 (2020, DP Matthew Jensen ASC) where we lit up to eight sets in a big disused office space with limited time and installed everything from scratch. We had to take down ceilings, install new ones to hang rigs off and shot for 8-10 days in different parts of the building. Essentially, we took a location and managed to make a location work very productively. Shooting day interiors we built a curtain system outside to pull silks and blacks along so we could control the light coming into the building, in some instances cutting out the sun and putting our own lighting in.
Family
My wife Harriet is amazingly supportive. The reality is that you might be planning to go out one Friday night, but you end-up over-shooting by two or three hours and having to change your plans at the last minute. She keeps my eight-year-old son and five-year-old daughter happy as well as running her own successful businesses. I make sure I spend whatever spare time I have with my family. Booking holidays at Christmas is key - it's really the only time that you can guarantee you'll have off.
Cinematographer Linus Sandgren FSF ASC says:
David is an exceptional gaffer. He has a great talent for handling large films with all the logistics that includes. He really loves to figure-out efficient solutions for production, while working out creative solutions with the lighting.
He is a master in feeding information down the line and, what I find very important, he manages his crew with a very positive attitude. He also has a humble spirit.
These are all important attributes, but perhaps most important is that he cares about the story and he loves making films. Because of this, he is a very important collaborator in creating the visual language of the film.
For The Nutcracker, shot on exterior stages at Pinewood, we created sets that felt like magical exteriors, with David drawing up a plan for soft sky light. This included about 1,000 SkyPanels for the three stages, lighting the cooler ambience through separated rows of huge silks in the ceiling, divided, so that we could hang T24 warm suns and ARRIMax's with chimeras for cool fill on tracks in-between.
It was a beautiful light source. The reflections in the soldiers' helmets were very soft and natural. You would perhaps think that it would have been a costly rig, but he figured out a way for the different stages to share lights extremely efficiently.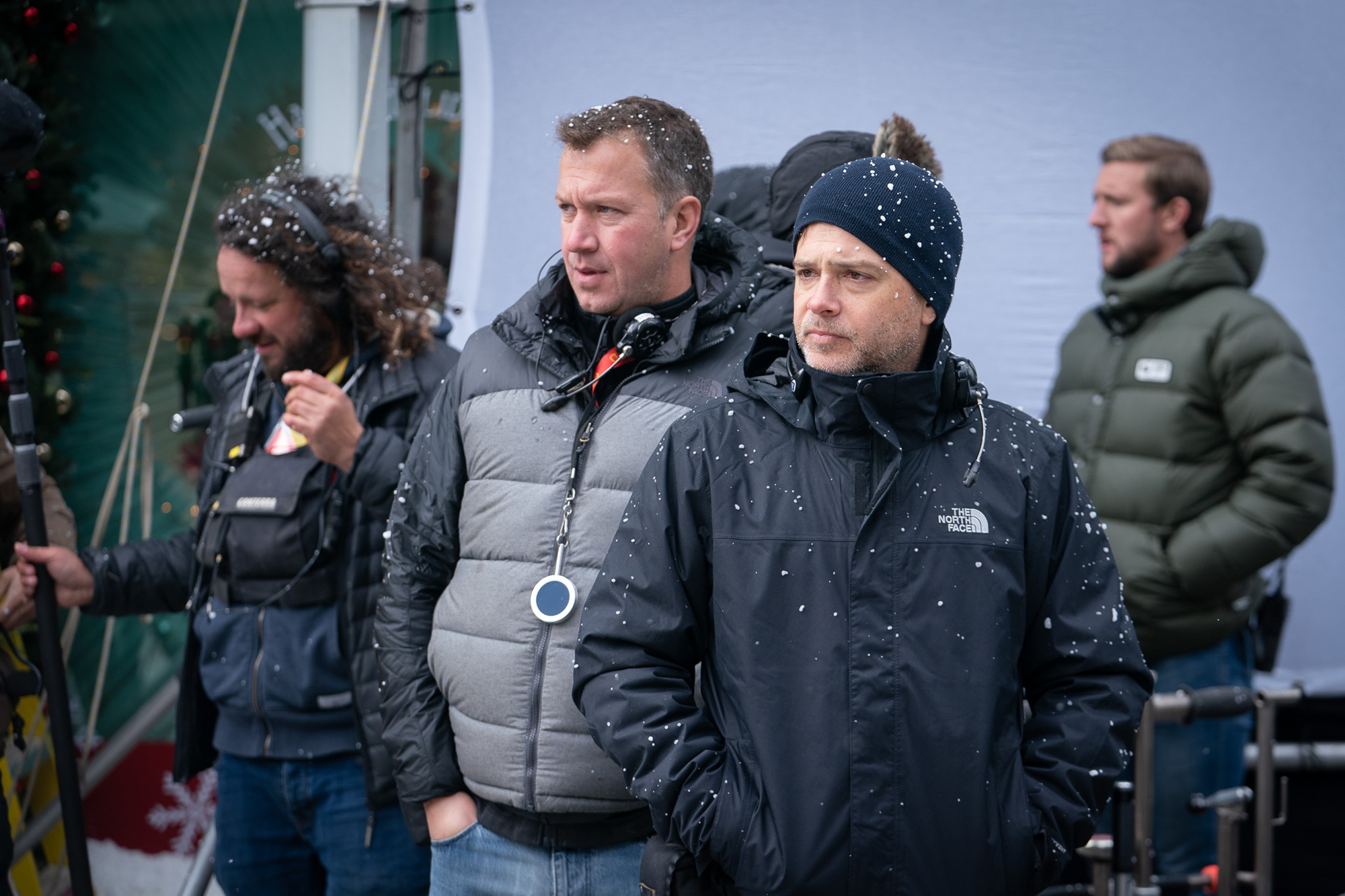 Cinematographer Matthew Jensen ASC says:
I met David on the first Wonder Woman (2017) film. He came highly recommended, both from leading gaffers, such as Perry and Rocky Evans, and Warner Bros..
With the Wonder Woman set-up there's always an element of scale and lighting that can be highly technical. So you need somebody with the right knowledge, or the right resources at their fingertips to figure it out if they don't know themselves.
For me, the ideal gaffer has to be a good people manager, capable of dealing with the different personalities on a crew, as well as someone who is practical, can manage budgets and keep track of the vast amount of equipment that goes back-and-forth. David does all this with ease.
Creatively, I am also looking for somebody who is fluid in communicating. Sometimes I am very specific about what kind of lamp head I want to use, and at what distance, which David takes in his stride without getting territorial. He often improves on my ideas, but also when my ideas are a little vague he is just as good creatively at coming up with solutions.