High Jumper
Meet the New Wave / David Procter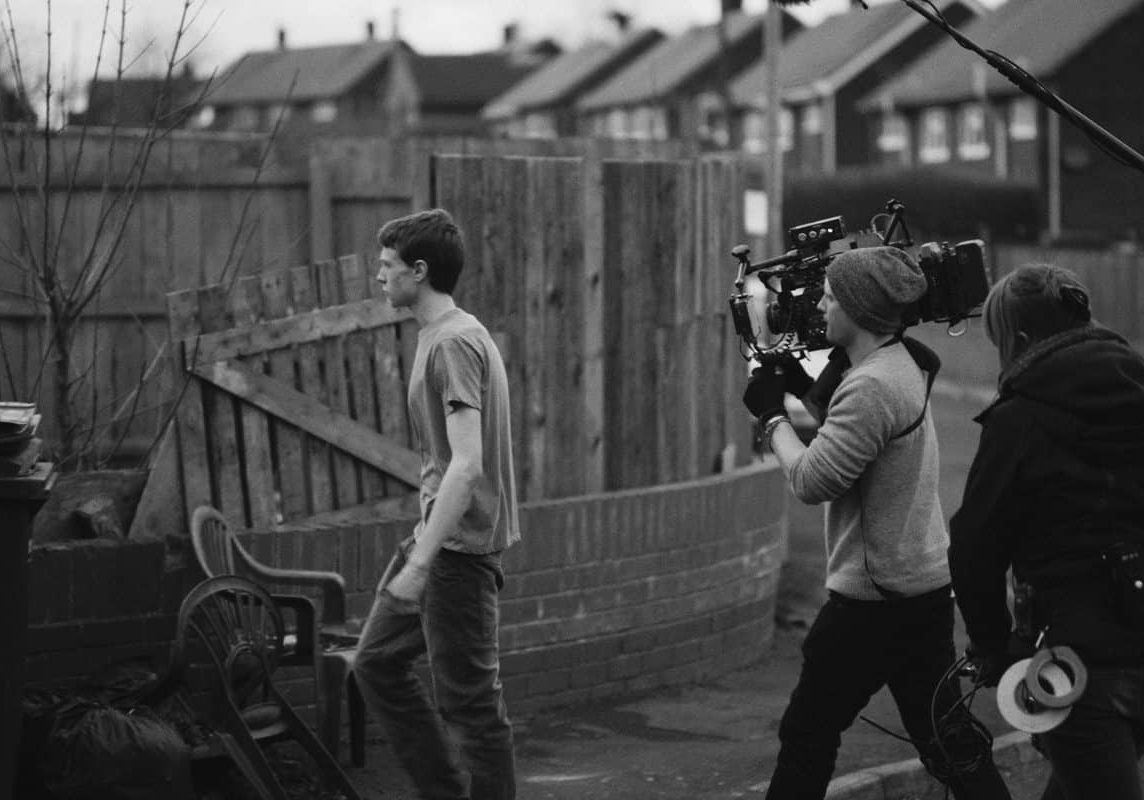 High Jumper
Meet the New Wave / David Procter
Filmography (so far):
Isolation (2009), Bypass (2015), Blood Cells (2015)
When did you discover you wanted to be a cinematographer?
The raw, emotive power of film grasped me from a very young age, but it wasn't until I was about 19 that I even knew what a cinematographer was. Storytelling led me first into documentary, where I soon discovered that my true passion lay in the visuals.
Where did you train?
Ravensbourne, Hull School of Art & Design and NFTS Short Courses. Then I cut my teeth in the documentary world.
What are you favourite films, and why?
The Diving Bell And The Butterfly (2007, DP Janusz Kaminski) – a powerfully executed piece of cinema that is beautifully crafted. Outstanding cinematography and exceptional performances.The Hunt (2012, DP Charlotte Bruus Christensen) – a compelling and deeply harrowing social study. Terrifying because of its viability.The films of Andrey Zvyagintsev and Alejandro González Iñárritu have influenced and inspired me heavily.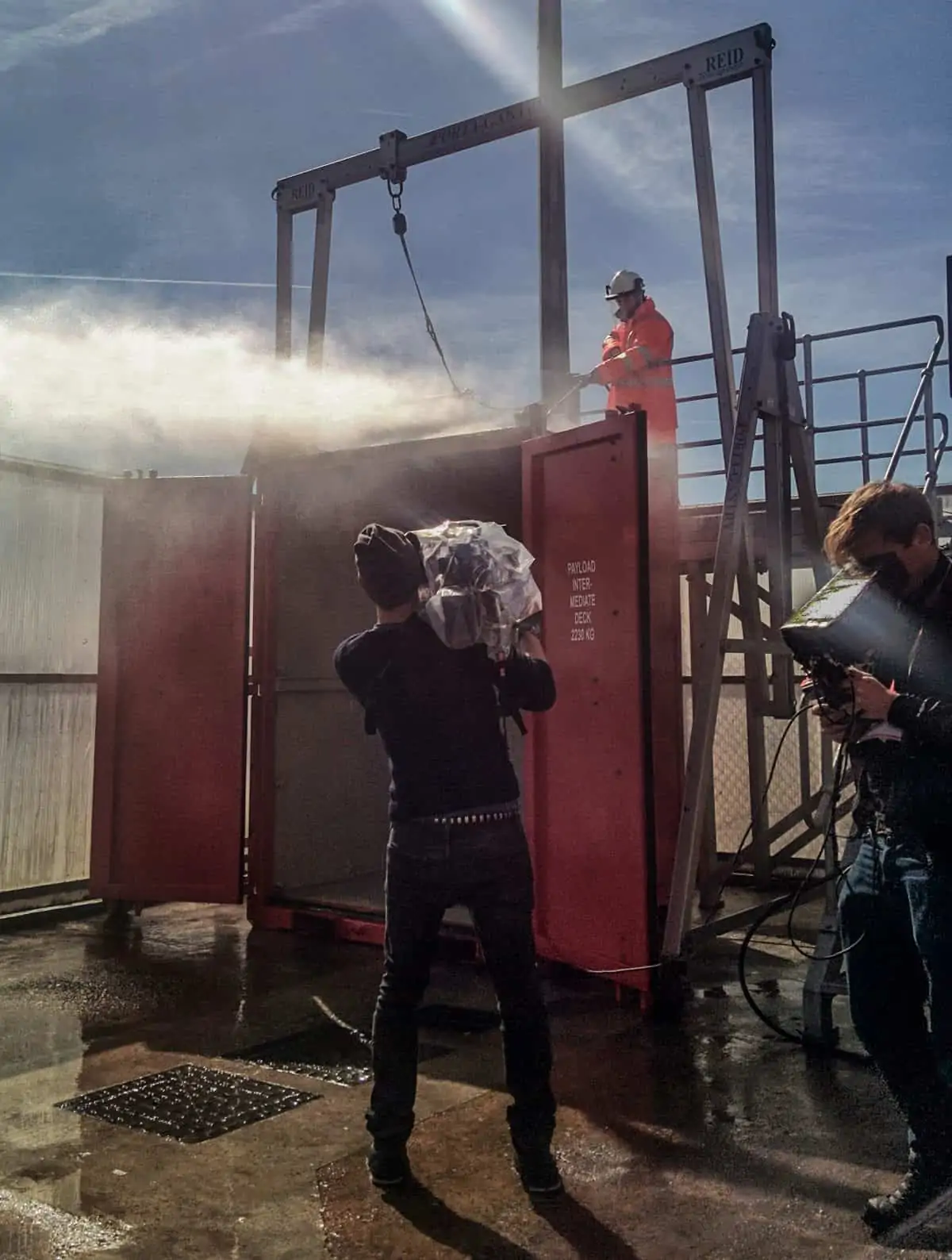 What's the best advice you were ever given?
Don McAlpine ACS ASC once told me, "Calm seas never made a skilled sailor".
Who are your DP/industry heroes?
Phil Méheux BSC has been incredibly supportive as a mentor over the years.
Conrad Hall ASC for his exquisite work.
Mikhail Krichman for his collaborations with Andrey Zvyagintsev.
Rodrigo Prieto AMC ASC for his technical mastery across styles.
Anthony Dod Mantle DFF BSC ASC, for whom I recently shot second unit, as he is always pushing boundaries.
Have you won any awards or received any nominations?
Short films I've shot have had great exposure on the festival circuit with numerous awards and jury mentions internationally, as with my commercial work. I've been lucky enough to receive a BIFA nomination and four nominations at Camerimage since 2009, most recently the 2014 'Cinematographer's Debut' for Bypass.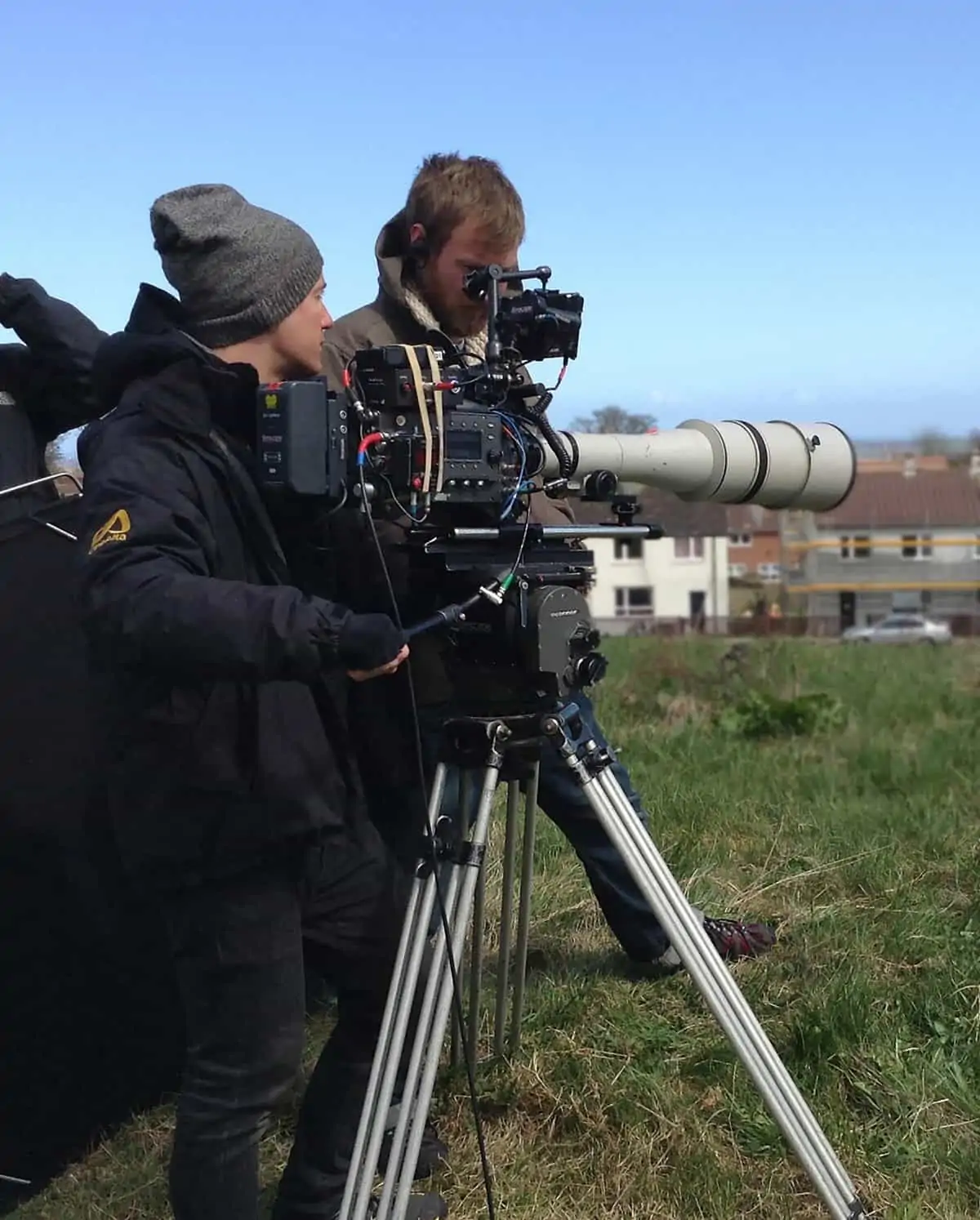 What's your proudest moment?
Having my feature debuts Bypass and Blood Cells both premiere just days apart at Venice Film Festival was pretty overwhelming.
What's the worst knock-back/rejection you ever had?
I was rejected from NFTS. Everyone has their own path!
What's been your best moment on set?
Shooting Arcade Fire live last year. Lol Crawley BSC and myself were dressed as skeletons shooting Anamorphic 16mm on stage in front of 20,000 people.
And your worst moment on set?
During a tech recce on the salt marshes of Morcambe Bay we were caught out by the infamous tides. Next thing we knew our car was on its side sinking in quicksand, freezing water flooding the interior. We had to swim for shore with what we could save. A lot of kit didn't make it and the car was destroyed, but fortunately no one was hurt.
What was your biggest challenge on your latest production?
On a recent perfume commercial in Prague, after weeks of set build at Barrandov Studios, I had to light the entire stage to 2,000fps. We couldn't source enough 1,000hz ballasts in Eastern Europe and so went tungsten, utilising nearly 400K of lighting. That was fun!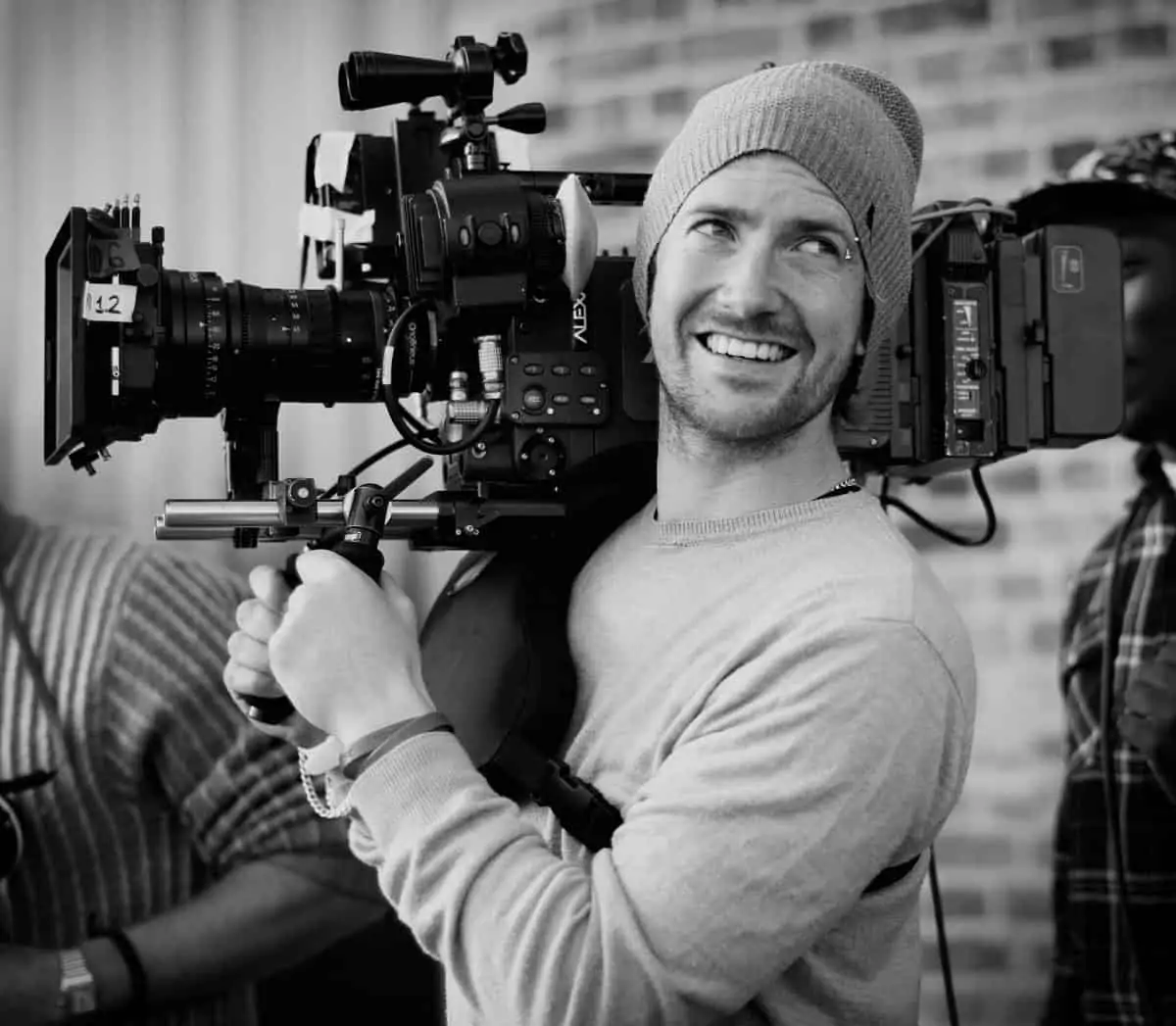 "[greatest passions] Snowboarding. Travel. Music. Cooking, particularly Asian."
- David Procter 
Tell us your most hilarious faux pas?
Whilst shooting a Metallica documentary in India many years ago during Divali. Being the festival of light there was no shortage of candles lining the narrow streets of Old Delhi Market. I became lost in the moment searching for a frame. Seconds later, the camera was grabbed from me and I was thrown to the floor, with shouting in all directions. As I noticed flames around me and the smell of burning, I realised I got too close to the candles. I wasn't seriously hurt but my clothes were gone.
Away from work, what are your greatest passions?
Snowboarding. Travel. Music. Cooking, particularly Asian. I've trained in Indian cuisine and love to relax in the kitchen after trips away.
What one piece of kit could you not live without?
It would have to be Helios, the sun-tracker. Knowing where the sun will be, or should be, is invaluable.
Which films are you most proud of to date?
Blood Cells was a true rite of passage, and the cumination of six years collaborating with directors Luke Seomore and Joseph Bull.
What's the weirdest place you've ever shot in?
On Blood Cells we shot in the basement of an East London steambaths. Sandwiched between a scrapyard and a recycling plant, the place was a squalid network of glass walled cubicles. I can only imagine what goes on there after dark.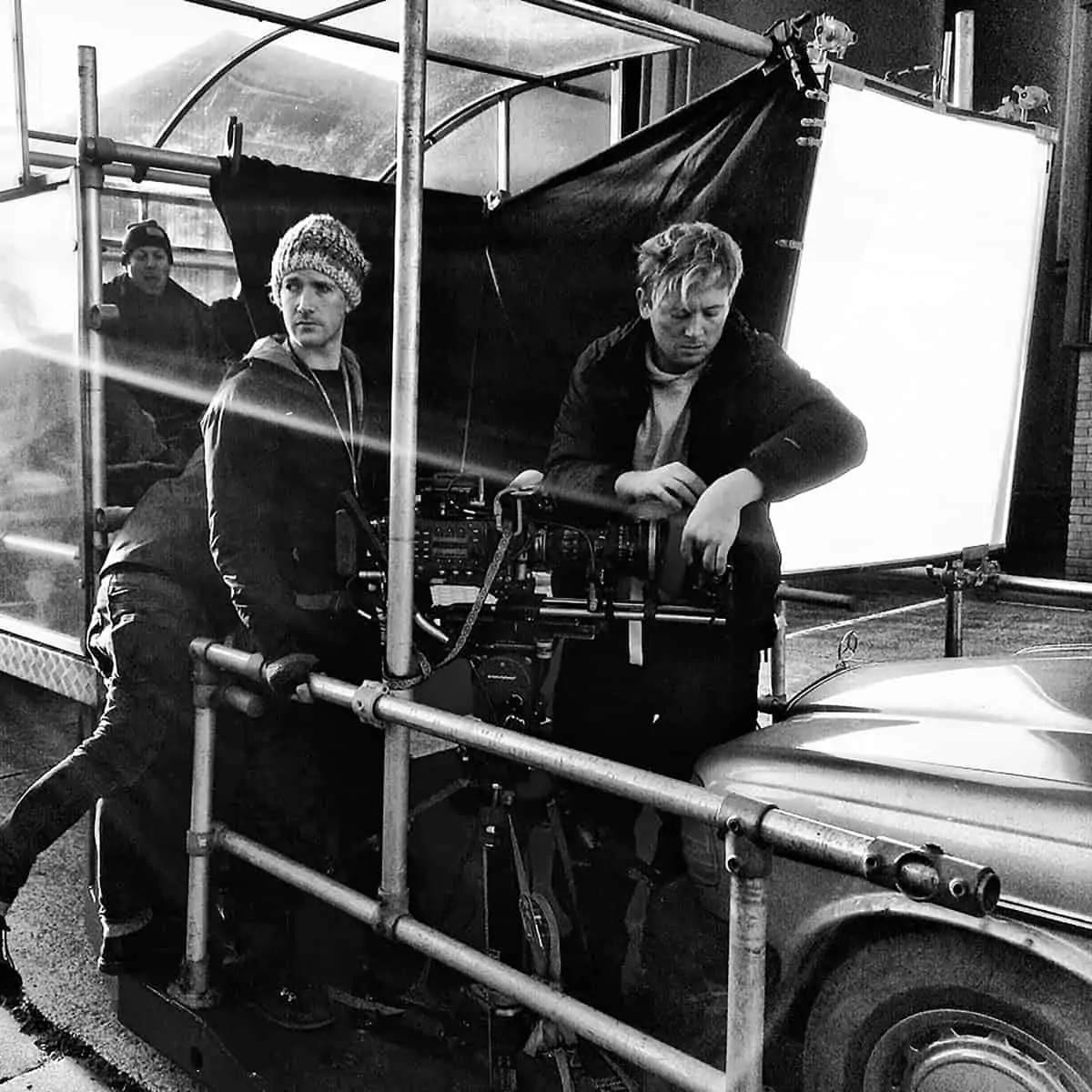 What's the hardest shot/thing you've had to light/frame?
On a commercial for Tesco Smoked Haddock (dir. Kim Gehrig) we wanted to achieve a rotating shot, ascending a working 100yr old chimney on location in Grimsby. Lined with a century of tar, the wire rig took the best part of a day to install and lighting was extremely challenging. It was worth every second.
Tell us your hidden talent/party trick?
I can jump pretty high, apparently.
In the entire history of filmmaking, which film would you love to have shot?
Jurassic Park (1993, DP Dean Cundey ASC)
What are your current top albums?
I'm bouncing between Emika, Ludovico Einaudi and Sage Francis.
Can you tell us your greatest extravagance?
Cage diving with great whites. I'm hooked.
What's the best thing about being a DP?
The travelling.
What's the worst thing about being a DP?
The travelling.
Give us three adjectives that best describe you and your approach to cinematography?
Passionate. Emotive. Instinctive.
If you weren't a DP, what job would you be doing now?
Chef.
What are your aspirations for the future?
I'm very happy maintaining a balance between the diverse challenges of commercial and dramatic work. I'm keen to make the right choices and wait for the stories that simply need to be told.