David Samuelson passed away peacefully in hospital on 28th August 2015 aged 91. Born in London 1924, he was the eldest son of British film pioneer Bertie Samuelson, and the brother of Sydney, Anthony and Michael. He was not only a great newsreel cameraman but also the inventor in the Samuelson dynasty, whose name continues to be held in high regard in the UK film industry.
David entered the film industry in 1941, at British Movietone News, as a projectionist and cutting room assistant, before becoming a film cameraman. He was in his element as a cameraman, filming in more than forty countries and often at the head of some of the most spectacular events, such as Queen Elizabeth's coronation, Churchill's funeral, four Olympic Games and two FIFA World Cups.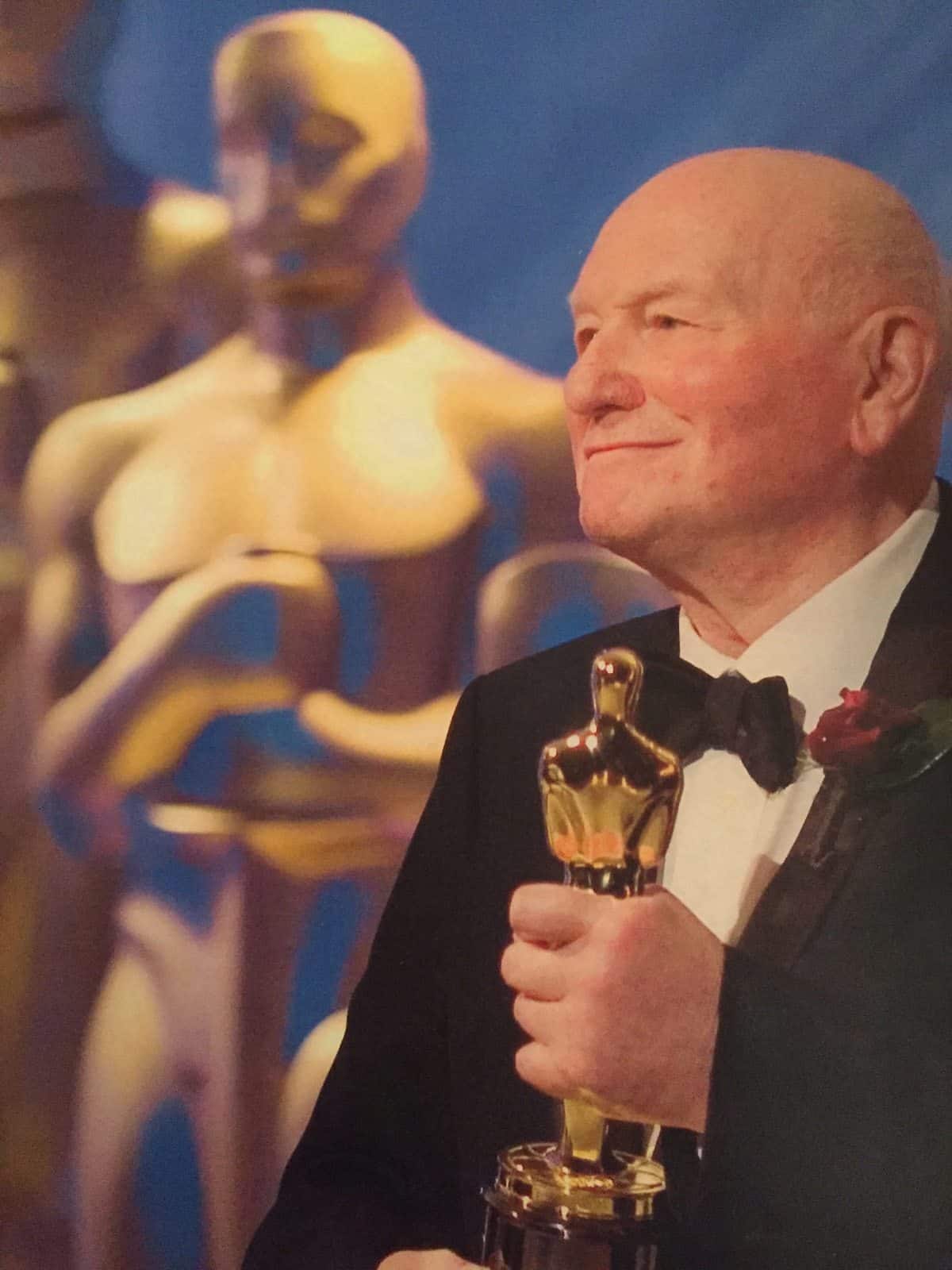 He was an avid collector of camera related literature and memorabilia, and built up a substantial library and historic camera collection over a period of thirty years, which included the collection of inventor Arthur Kingston. He also lectured on the subject of motion picture technology in many countries including Russia, China and Japan. He was the author of several manuals of cinematography, most notably Motion Picture Camera Data and Motion Picture Camera and Lighting Equipment, which have been published in several languages around the world.
His innate love of invention – which included the Samcine MKII Calculator, ruggedised aluminium equipment cases, and the dSam Depth Of Field Test Chart, amongst many others – led to his proudest moments when he received a SciTech Award in 1981 and an Academy Award Of Merit in 2005, for his part in creating the Louma Camera Crane. In 2006, he won a special award his innovative achievements from the Camerimage Festival Of Cinematography.
David was an active player in the industry holding posts with many different trade organisations. He was president of the British Kinematograph Sound & TV Society (BKSTS) from 1970-72; chairman of the British Board of Film Classification Ltd, 1971-89; governor of London International Film School, 1981-93; fellow of the Royal Photographic Society, BKSTS and SMPTE; and a governor of the British Society of Cinematographers, 1980-87.
Although cameras and anything to do with film were his passion, he also followed Formula 1 motor racing and was also a keen and active skier. He leaves behind children, step-children, grandchildren and many hundreds of people whose lives he touched and who remember him with love and fondness.