Dream Like

David Raedeker / The Souvenir

Dream Like

David Raedeker / The Souvenir

If critical notices are anything to go by, then fans of director Joanna Hogg's films will be far from disappointed by her fourth feature, The Souvenir.
Shot by cinematographer David Raedeker, who combined 16mm-Bolex and S16mm film footage with S16mm and 35mm digital formats, The Souvenir is a semi-autobiographical account of Hogg's own experiences during her time in London and as a student at the NFTS in the 1980s.
The title of the dream-like, coming-of-age production refers to a painting of the same name by Jean-Honoré Fragonard, which also features in the film. The action centres on Julie (Honor Swinton Byrne), a young artist who is enraptured, engulfed and ultimately emancipated after an intense and toxic relationship with a secretive older man (Tom Burke).
The Souvenir premiered at the 2019 Sundance Film Festival - where Hogg won the World Cinema Dramatic Grand Jury Prize - and received a myriad of positive reviews. Its success has been such that a follow-up has already been shot, with Raedeker at the cinematographic helm once again.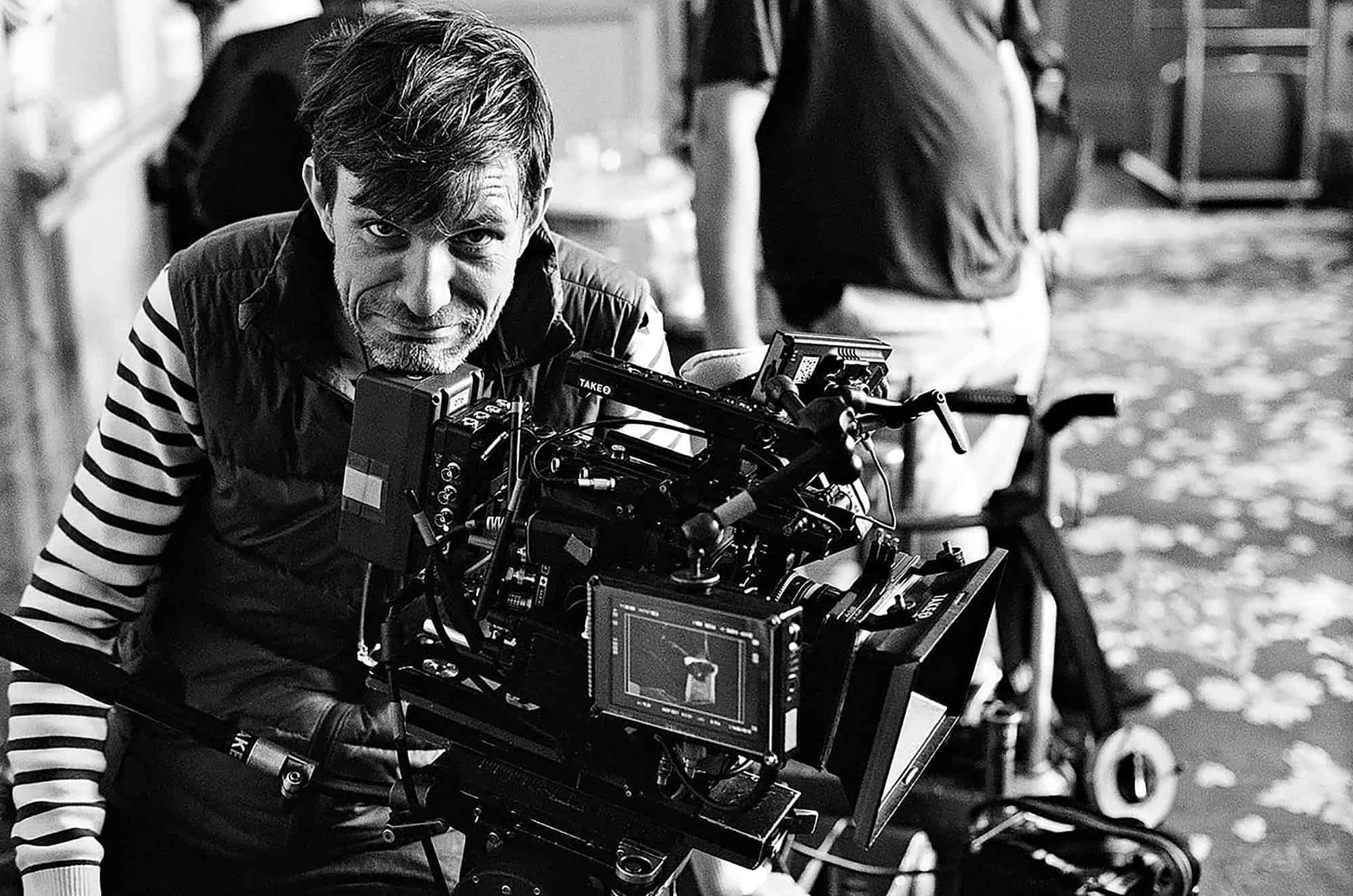 "Although I had never worked with Joanna before, I knew of her previous films, her openness to ideas and suggestions, and we gelled together when I met her for the initial interviews," says Raedeker, whose credits include My Brother The Devil (2012, dir. Sally El Hosaini), which earned him the Best Cinematography Award at the 2012 edition of Sundance, along with more recent productions Swimming With Men (2018, dir. Oliver Parker) and A Christmas Carol (2018, dir. Tom Cairns).
"Joanna's script was nothing like anything I had seen before - it was more like a poetic short story, an outline of scenes and descriptions, about 30 pages long, giving a sense of atmosphere, with no dialogue and vague description of locations," he says.
"Initially, our conversations were about moods and how to achieve them with the camera and lighting, before we discussed specific settings. But even then, things were never really concrete from my point-of-view, as Joanna likes to improvise and look for new possibilities. There's no such thing as a rehearsal, you have to put the camera where you think the action is going to happen, and no take is like the next.
"You would have thought that would be difficult cinematographically and, at the start, I was very worried about framing the improvised performances, as it could have looked horrific. But, in practice, it was never a problem. The performances were so strong, and Joanna's collaborative directing style embraced many happy accidents, which meant I achieved framing and compositions that I might not have done otherwise."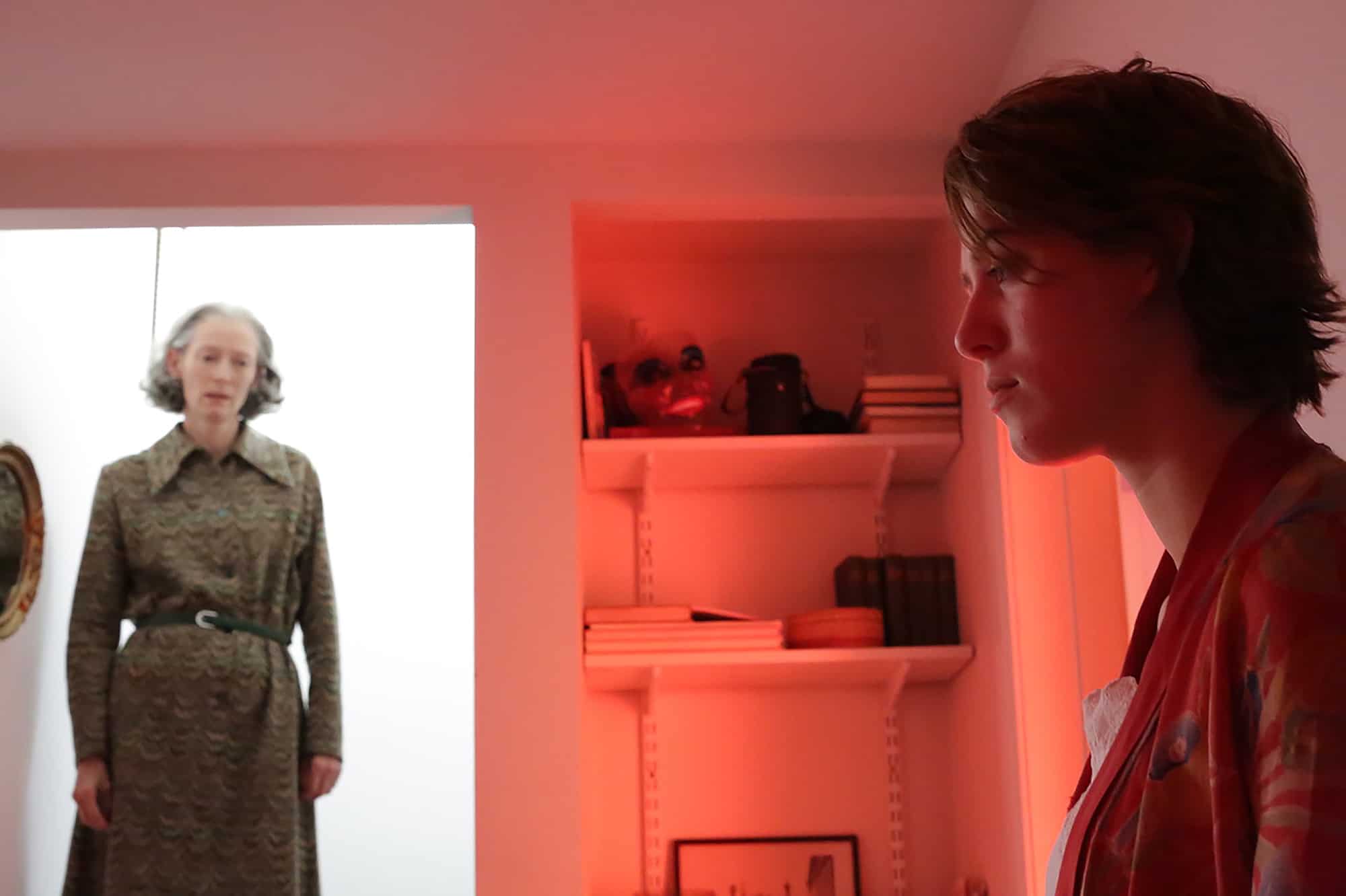 The Souvenir shot over a five-week period during the autumn of 2017, chiefly in a former RAF hangar at West Raynham Business Park, near King's Lynn, Norfolk, where the interior sets of Julie's apartment and the film school were constructed. Second unit photography included exteriors shot around Harrods and Knightsbridge streets, where Hogg lived in the 1980s, and locations in Venice, Italy.
In terms of visual references, Raedeker says that along with considering Fragonard's painting at The Wallace Collection, for its portrayal of mood and emotion, he looked at a plethora of Polaroid photographs, plus filmed footage, that Hogg had taken during her student life - of different places, characters and parties - although she was adamant about not creating a period film per se.
"Joanna wanted to strip out that layer of time," he says. "Whilst it's clear from the costume and production design that the film is set in the past, it was kept as subtle as possible, nothing obvious or specific."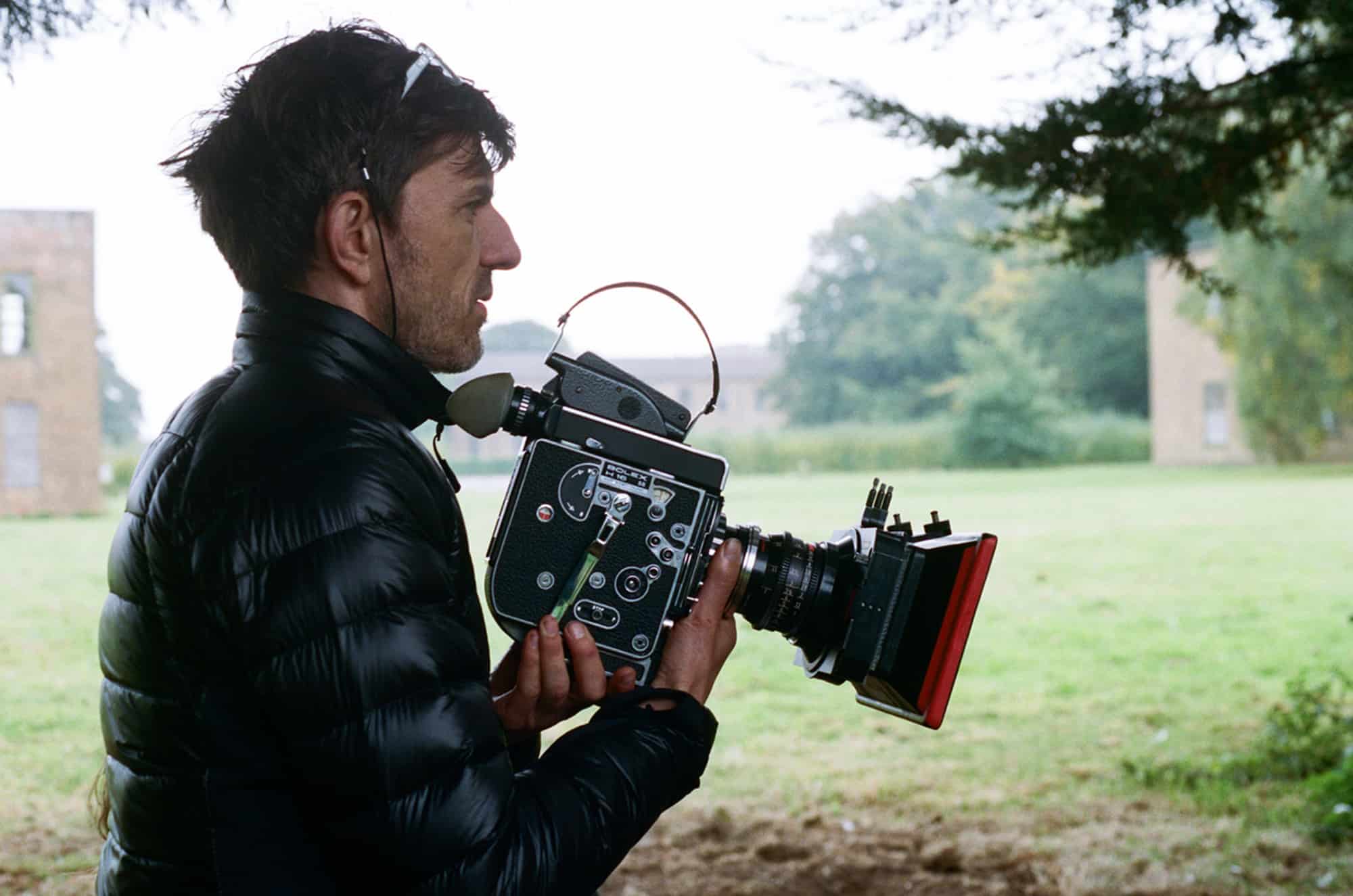 "My focus pullers pulled focus without marks and at a 1.3 T-stop, which is not easy. Adding the amount of gear and formats they had to deal with I can't imagine making the film without them - they were an integral part of it."
- David Raedeker
To visualise the various moods of the film, Hogg accepted Raedeker's suggestion of mixing different analogue and digital formats. As he explains: "The film opens with handheld 16mm film camerawork, in order to convey Julie's creative fluidity and freedom as a student. We then used the Alexa Mini's 16mm digital setting, combined with more static and rigid camera moves, to develop a slightly more sober and stale aesthetic that would underscore the unhealthy, stagnant relationship between Julie and Anthony.
"For the scenes in Venice, we shot with the Alexa Mini in 35mm digital mode, to give the picture a certain dream-like quality. I also used 16mm Bolex film footage and B&W film to recreate Julie's student films. Every format fulfilled a different emotional function and brought a variety of textures to the look."
The cameras and high-speed 16mm/35mm Zeiss lenses were supplied by Take 2, with film processing of Kodak Vision 3 500T (7219) done at Cinelab. Raedeker's crew included: Nick Gordon Smith as B-camera operator and second unit DP, Leighton Spence as A-camera focus puller; Luke Cairns as B-camera focus puller; and Basil Johnson as main loader and dailies focus fuller.
"My focus pullers pulled focus without marks and at a 1.3 T-stop, which is not easy. Adding the amount of gear and formats they had to deal with I can't imagine making the film without them - they were an integral part of it."
One of the trickiest technical tasks Raedeker faced during production came with capturing the exterior backdrops of the apartment scenes.
"Julie's flat had a 270º field-of-view across the Knightsbridge skyline, with no curtains. I knew that using a Translight backdrop could look fake, especially when it came to changes in perspective," Raedeker explains. "So, working with Mathew Button at Buttonlight, we came up with a rear-projection system, using an array of Barco projectors to display a panoramic image of the skyline that had been seamlessly stitched together from Joanna's original photographs.
"Although it was a little time-consuming to reposition the image at times for the correct perspective, Joanna loved the air of theatricality and artifice it created, as she likes to play with perceptions of reality in a slightly Brechtian way."
As for the sequel to The Souvenir. Raedeker was tight-lipped on details, but did say, "It was great to collaborate with Joanna again on what will be yet another auteur film. And once again, we all felt very much part of a collaborative effort to make the best film possible."