Motion Controller

Innovator / Dave Alex Riddett
Motion Controller

Innovator / Dave Alex Riddett
During a 35-plus year career, director of photography Dave Alex Riddett, has taken inspiration from inventive pioneers such as Georges Méliès, Ray Harryhausen, Gerry Anderson and Derek Meddings to create his own effects for many Aardman Animation productions, as well as his own work.
While entranced by films and TV shows that featured imaginative, and sometimes explosive, action sequences, the young Riddett was also influenced by his father, Alec, who was artistic manager of the Harborough Theatre, in Market Harborough Leicestershire, and a photographer. Consequently, Riddett Junior grew up with an appreciation of the visual arts, including theatre, which, he says, was key to his understanding of how to marry photography with storytelling.
Riddett says he "liked the idea of making films" and made movies using an 8mm camera. After starting out animating his Action Man figures, he moved on to live sequences involving his friends and attempts at special effects, one of which resulted in his school common room catching fire.
Through the work of Harryhausen, Anderson and particularly Meddings, who he describes as "very inspiring" and the real hero behind Fireball XL5 and Thunderbirds, Riddett became interested in miniatures - and "blowing them up". This and his animation work, he hoped, would lead to a broader career in cinema.
"When I was about 13, I thought it was a way to get into filmmaking," he says. "I didn't think I would spend the rest of my life in animation and effects."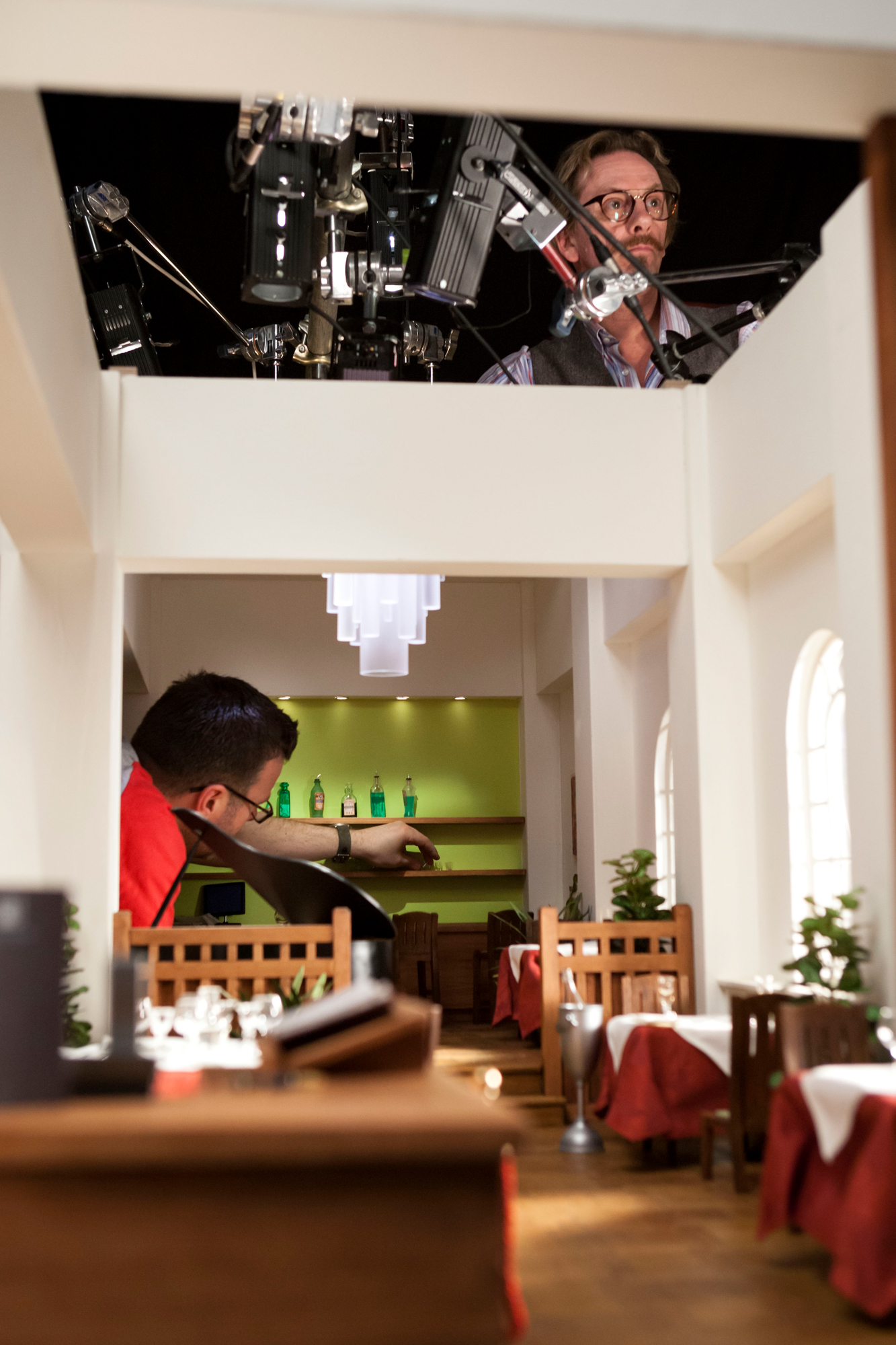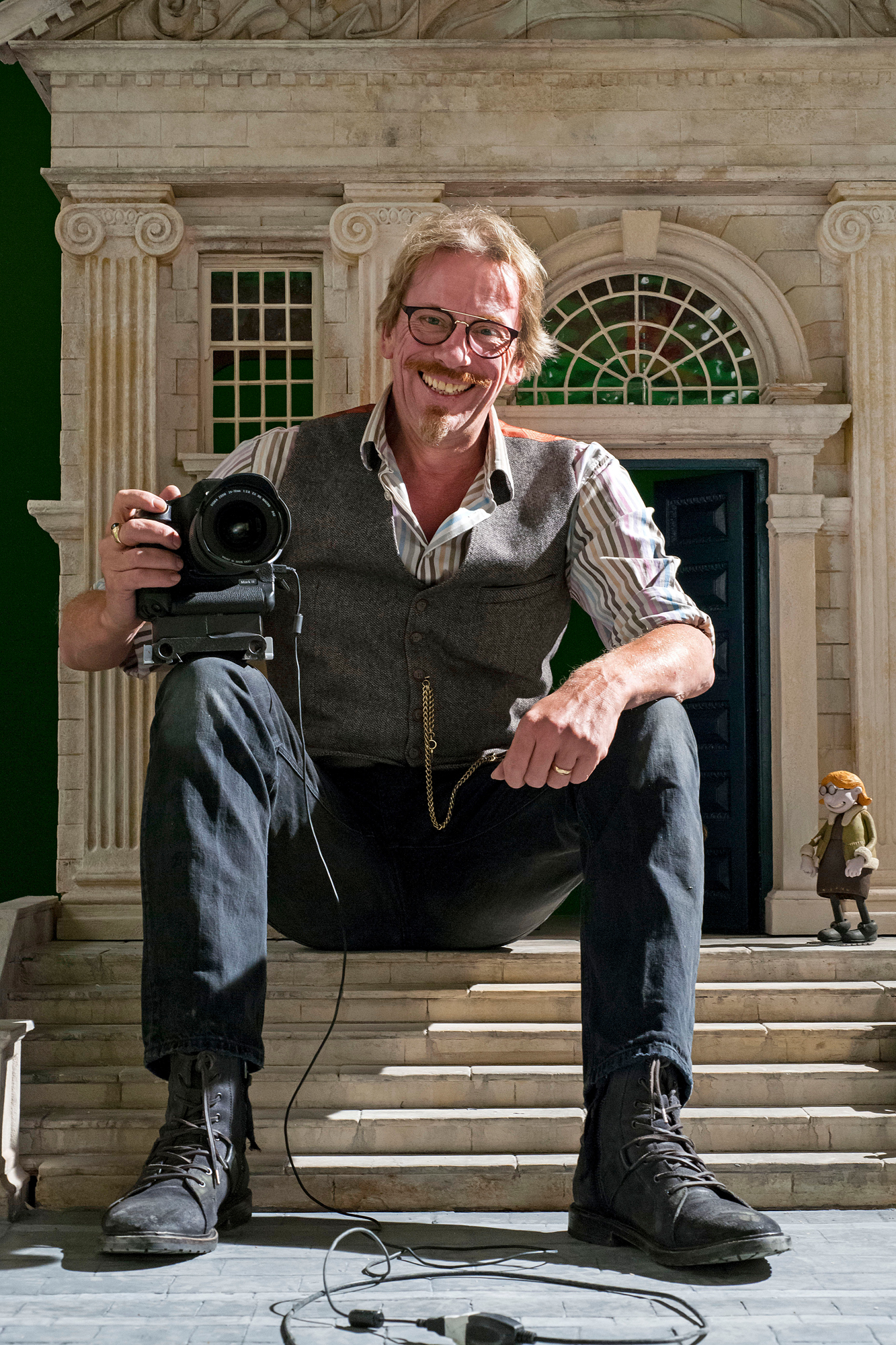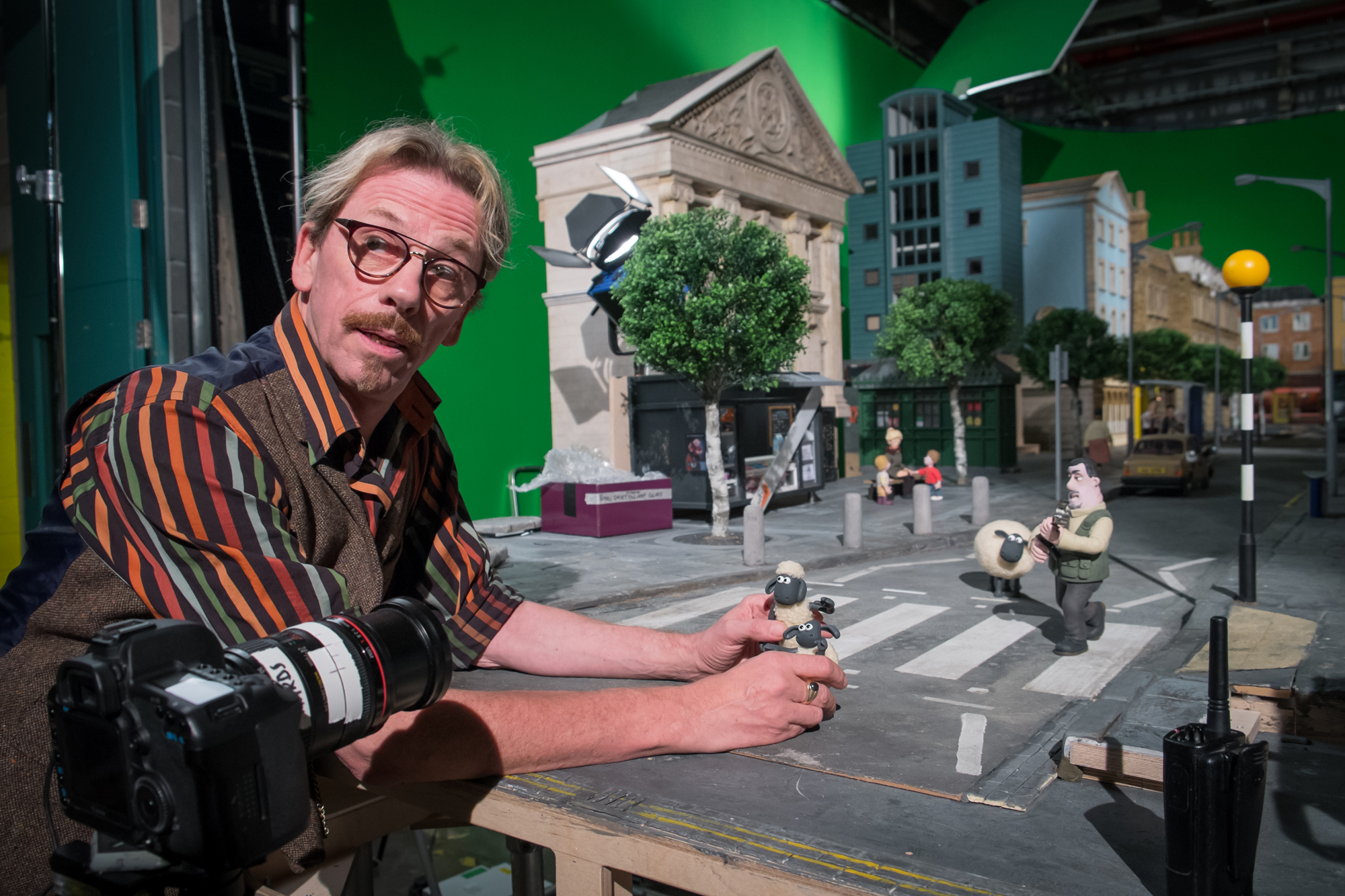 But, unlike Anderson, who disappointed fans by later saying he had wanted to drop the puppetry and concentrate on live action, Riddett does not regret being known mainly for his work with models and animated figures.
Riddett studied drawing and painting and then film, before completing his academic pursuits with a post-graduate qualification in Radio, Film and Television at the University Of Bristol. Here he met director/editor Dave Borthwick and became immersed in the creative scene. Also around this time he bought a camera that would have a big impact on his career.
"Because Dave and I had no money we made a few films using pixilation and a Bolex camera I had bought quite cheaply," Riddett explains. "I was inspired by what the Bolex can do and I still have that first one - and ended up with about 20 of them." Those cameras also gave their name to a collective Riddett and Borthwick founded, Bolex Brothers.
Around the same time Riddett came into contact with Peter Lord and David Sproxton of Aardman Animation, who he credits with making animated filmmaking a legitimate option for aspiring movie makers.
"The great thing about the early days of Aardman was we were able to work things out for ourselves," Riddett comments. "We had conventional 35mm film equipment but, because it wasn't quite right for what we were doing, we adapted it."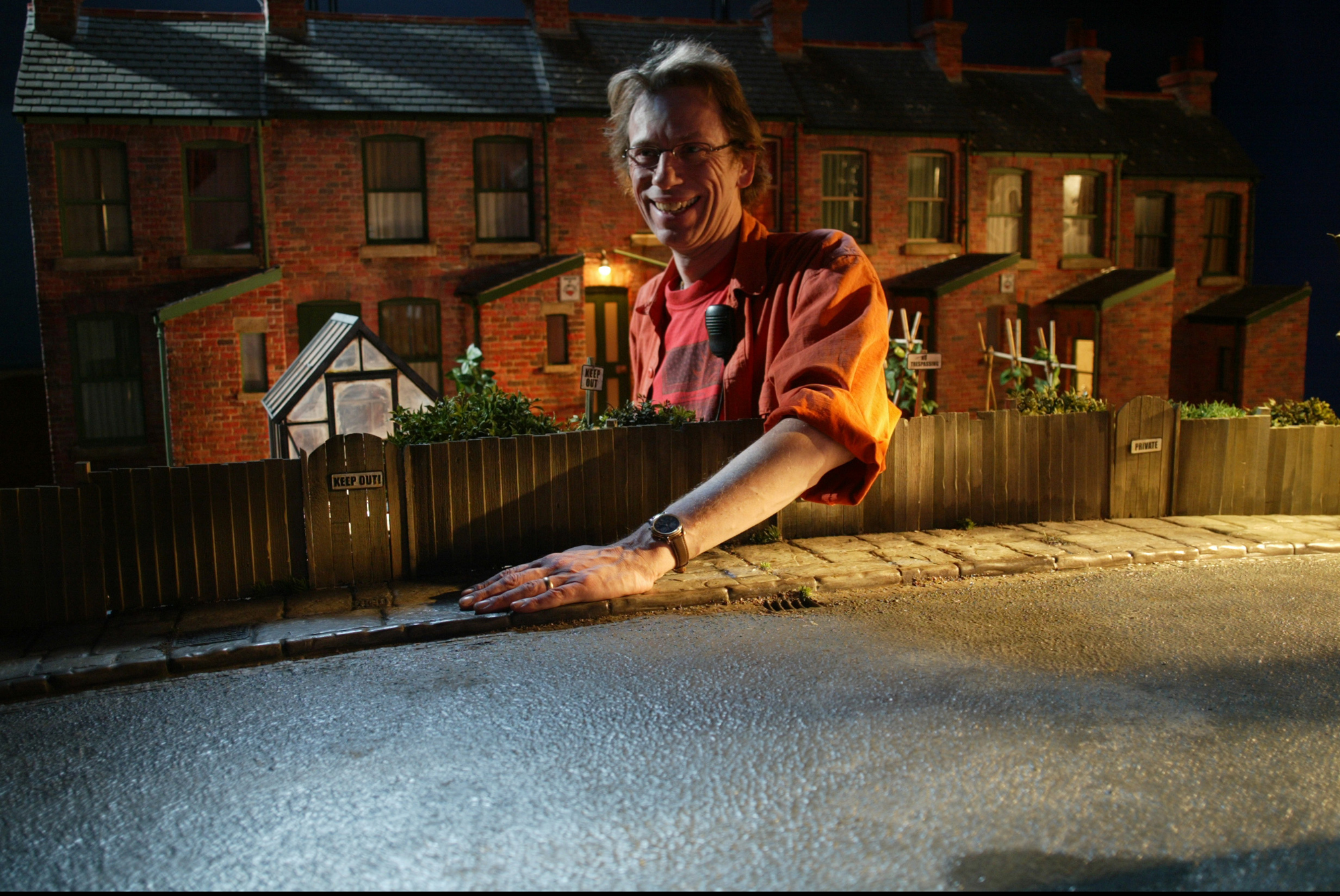 Modifications included breaking shoots down to run one frame at a time and using adapted Moy and geared heads. "We didn't have a huge budget and we used a lot of second-hand equipment," Riddett says. "As a cinematographer in stop-frame animation a great asset is to be able to improvise, either designing something yourself or having it made for you."
Aardman's profile and output began to rise in the 1980s, through the video for Peter Gabriel's Sledgehammer (1986), on which Riddett was principal camera operator, as well as numerous commercials and many shorts, including Nick Park's Creature Comforts (1990). Riddett has carried on working with Park; after assisting on the Moon sequence of the director's first Wallace & Gromit film, A Grand Day Out (1990), he shot The Wrong Trousers (1994, with DP Tristan Oliver BSC) and then became regular DP on A Close Shave (1996) and A Matter Of Loaf And Death (2008).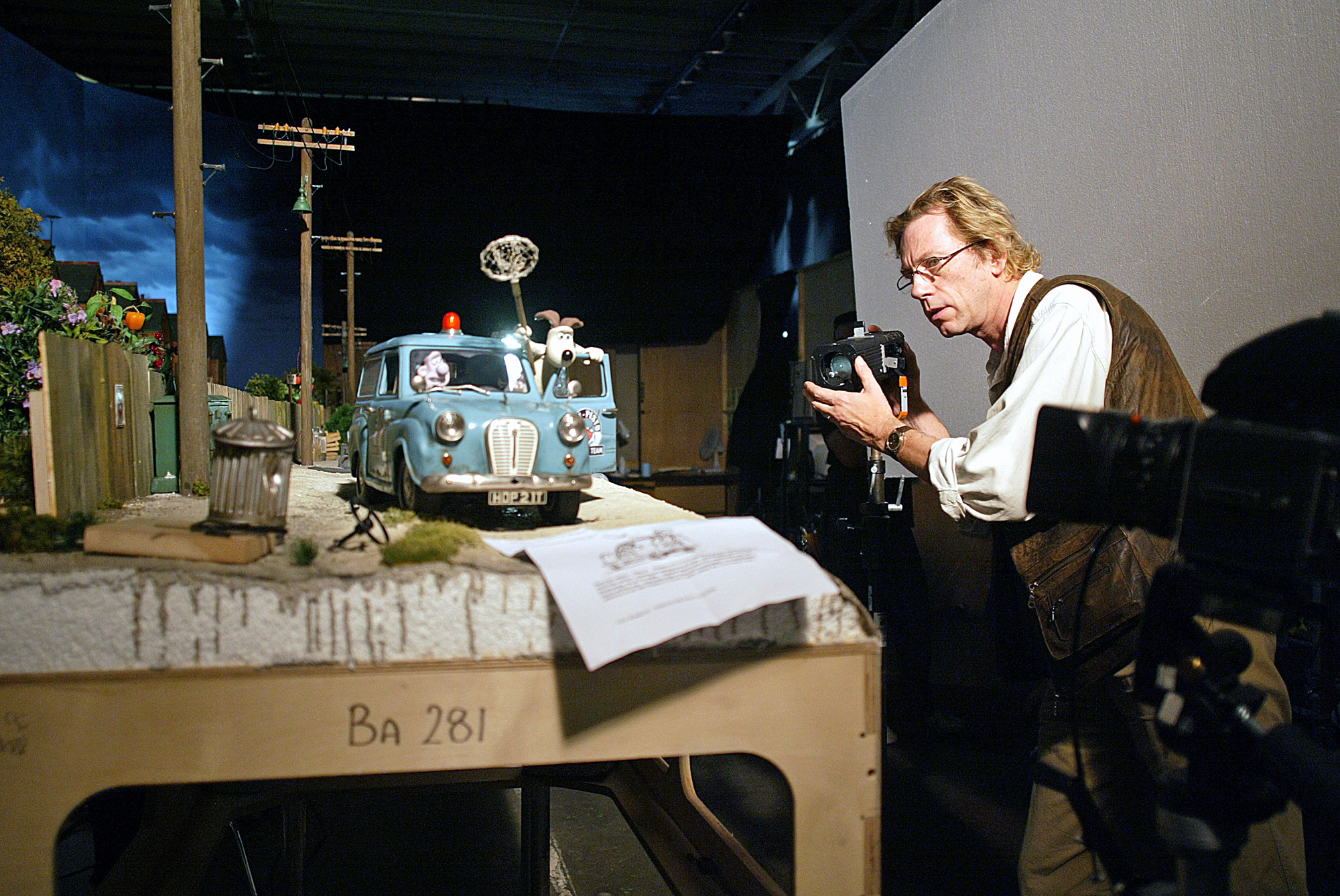 "As a cinematographer in stop-frame animation a great asset is to be able to improvise, either designing something yourself or having it made for you."
- Dave Alex Riddett
The Wallace & Gromit films proved hugely-popular and led to Aardman's first feature, Chicken Run (2000), directed by Lord and Park with cinematography by Riddett and Oliver. A new studio was built at Aardman's Bristol premises for this and Tom Barnes, the company's head of camera and post-production, began a re-equipping programme. "He went round the world buying old Mitchell cameras and then we got Doug Fries [former Mitchell engineer] to re-build the video assist and develop a stop-frame motor," Riddett says. "There wasn't a precedent for what we were doing and it was a steep learning curve."
Riddett's first shoot using digital cameras was A Matter Of Loaf And Death and he admits it took him "a long time" to adapt to the format. He has used CGI on productions, including for the full-length Wallace & Gromit Film The Curse Of The Were-Rabbit (2005), but the cinematographer still prefers more traditional in-camera effects where possible. A good example of this is Park's Early Man (2018); Riddett used different coloured jam jars to simulate the flickering of a fire and a handkerchief as a geyser. "That went back to our early techniques when we had no money," he says. "We pulled the handkerchief out of the set on a long exposure again and again to get the look we wanted."
Even when using modern motion-control techniques, Riddett tries not to stray too far from the look Aardman is known for. "On the model train chase sequence of The Wrong Trousers we ended up using old crane dolly tracks and pushing the camera along on a support at 3-inches a frame," he says. "It looks a bit bumpy but it made the scene more exciting and gave it vibrancy. That inspired everything we've done since and even though we've now got very sophisticated camera cranes and booms, we try to emulate the mistakes."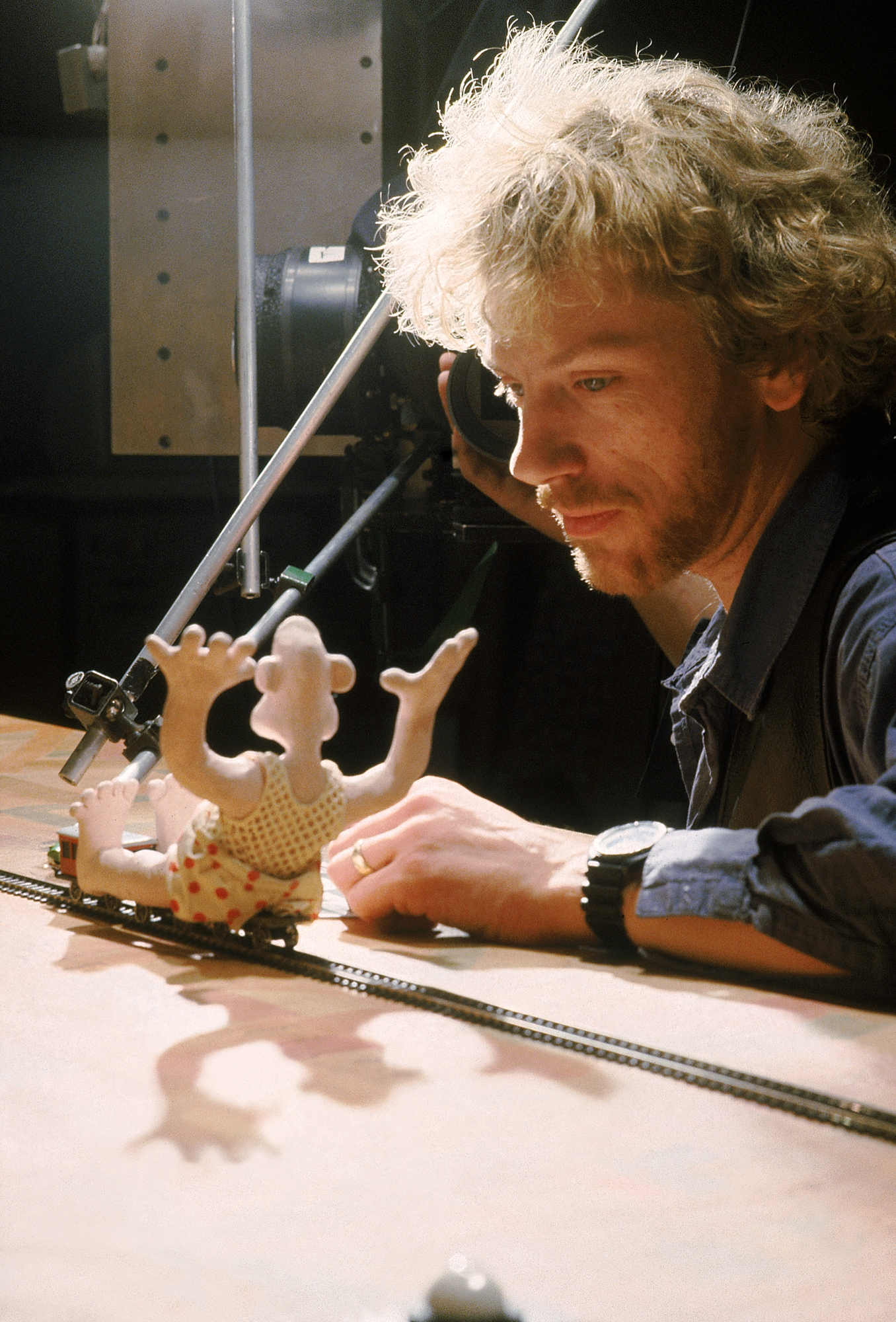 Dave Alex Riddett continues to work on the Plasticine figure animation that made Aardman famous. This includes the on-going TV adventures of Shaun The Sheep, with the prospect of a sequel to Chicken Run. At the moment he is involved in something stylistically different. Robin Robin, directed by Dan Ojari and Mikey Please, slated for Netflix later this year, is the story of a bird brought up by mice. The difference is that the characters are made of felt and other fabrics.
"It's very different from clay and the backgrounds are quite abstract and stylised," Riddett comments. "I'm really excited about it because it's like learning to light again. But my style is reactive rather than thinking I know what to do every time."