Codex has supplied multiple Codex Action Cam systems for the pioneering virtual reality (VR) rig developed by Radiant Images, a provider of innovative digital cinema solutions, high-end cameras and equipment, and virtual reality content studio Headcase VR.
The Headcase Cinema Camera is the world's highest-quality virtual reality camera system, comprising of 17 synchronised Codex Action Cams in a spherical array, for recording 360-degree sequences. Among the first projects to deploy the Headcase Cinema Camera is a promo for Guillermo Del Toro's The Strain, a live-action VR project, produced by Mirada for FX Network, which premiered at Comic Con 2015.
"VR has opened-up enormously exciting opportunities for technology innovation and creative storytelling, and has a magnetic attraction for early adopters who want to pioneer imaginative content creation," said Codex managing director Marc Dando. "To this end, Codex has been working with Radiant Images and Headcase VR on integrating Codex Action Cam technology into a new 360-degree camera rig that records imagery of unsurpassed quality for virtual reality applications. Compared to other arrays, the Headcase Cinema Camera represents a huge leap in resolution, clarity and latitude, and delivers a streamlined, straightforward workflow into post production."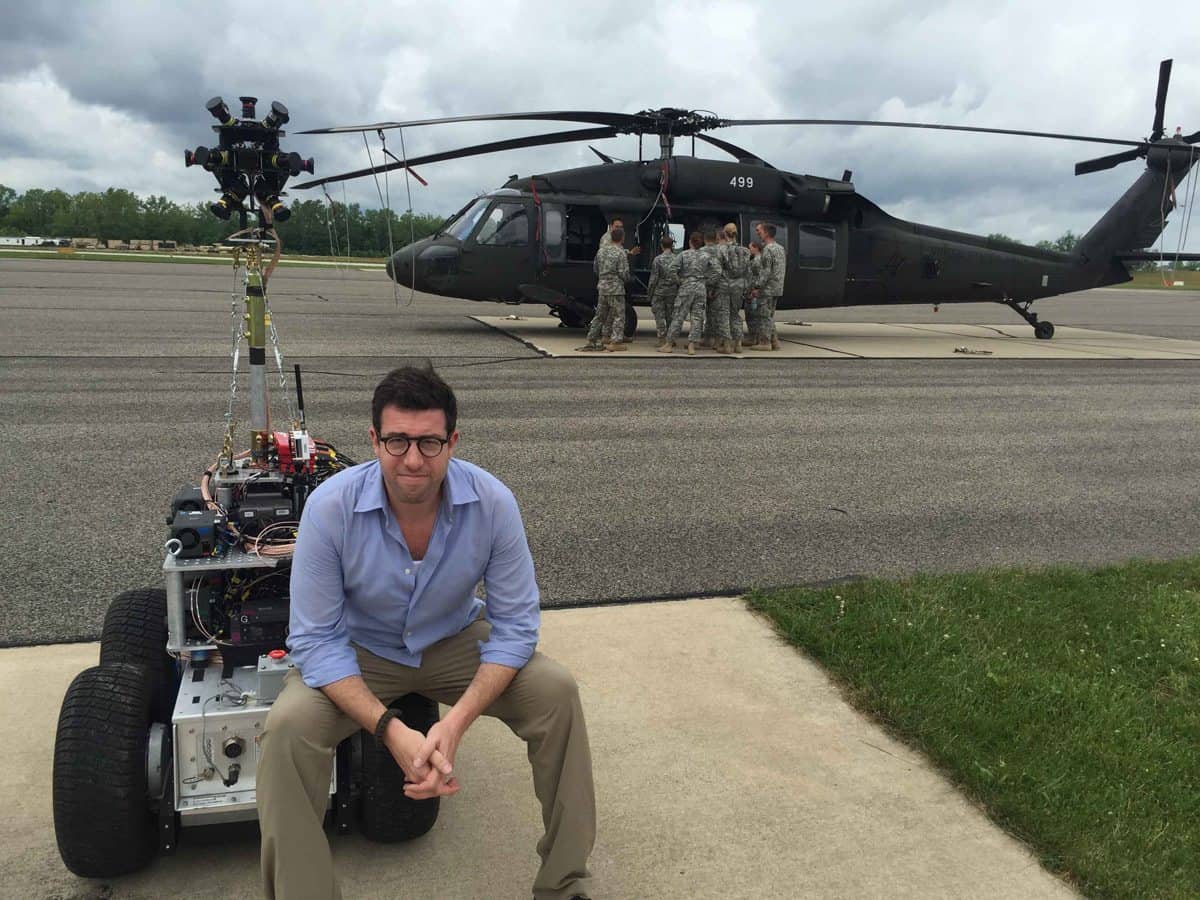 Cinematographer and innovator at Headcase VR, Andrew Shulkind, commented, "I was already familiar with Codex, and its range of recording, media and workflow products, and I knew the gear was both cutting-edge and reliable. When I first heard about Codex Action Cam I immediately saw it as an essential building block for VR projects, because it combines three factors that are critical for this kind of work – small size, high-quality images and a robust workflow. Working with Codex and Radiant Images, we were able to develop the Headcase Cinema Camera that will help us open new frontiers in immersive content creation."
Codex Action Cam is a tiny remote camera head that shoots up to 60fps. With a single co-ax cable to the Codex Camera Control Recorder, it delivers a proven workflow. The camera uses a 2/3" single-chip sensor with a global shutter to capture 12-bit RAW 1920×1080 HD images with wide dynamic range of 11-stops.
The Headcase Cinema Camera, available for rental through Radiant Images in Los Angeles, uses 17 Codex Action Cams in a spherical array. All the Action Cams are sync'd together and have common timecode and metadata, making the stitching of images in post-production a lot simpler than with other systems.
The Strain VR experience follows Vasiliy Fet, a former Ukranian rat exterminator, as he leads viewers on a 360-degree journey through an abandoned warehouse, whilst being under constant threat of attack from vampires. The participants in the two-and-a-half-minute VR experience feel as if they are trapped in a warehouse within the story. The Headcase Cinema Camera was small enough to manoeuvre wherever it needed to go, whilst capturing the high quality of images necessary for an intense, suspenseful and realistic experience. The camera rig was supported on a remote-controlled, robotic wheeled platform, with no crew members near the camera when it was shooting. Everything was controlled by a single operator hidden from sight.